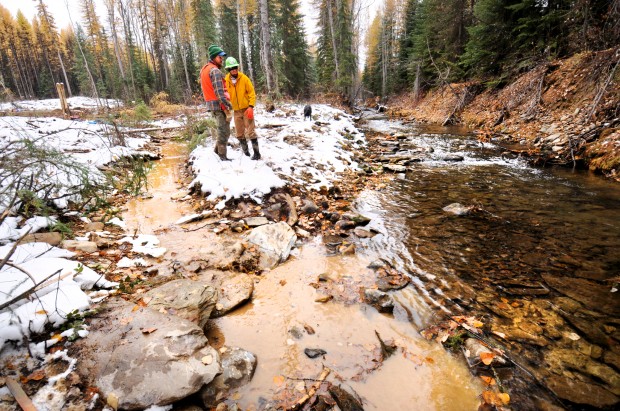 Rob Roberts is TU's Clark Fork Restoration Director. On many days, this means Rob heads out of Missoula, Montana, where he lives, and into the mountains, where he works to repair the lingering legacy of mining. Sometimes his job is frustrating and tedious, as he tries to figure out a lasting solution to a difficult problem, like coming up against complicated, anachronistic mining laws, or engineering a solution to an issue regarding streamflow. Other days, like this one, where he gets to play with heavy equipment, hang out with his dog and call it work, make the rest of us jealous.
Roberts has just finished another critical part of his work in the Upper Clark Fork watershed, joining two creeks as they were some 80 years ago. The Missoulian reports on the first time the waters flowed together, just days ago.
Roberts is just one of many TU employees who are working to restore rivers and streams and make them places where fish can thrive, in watersheds across the country.
For those of us who fish, and care about fish, we thank them.
---Erin Mooney, National Press Secretary