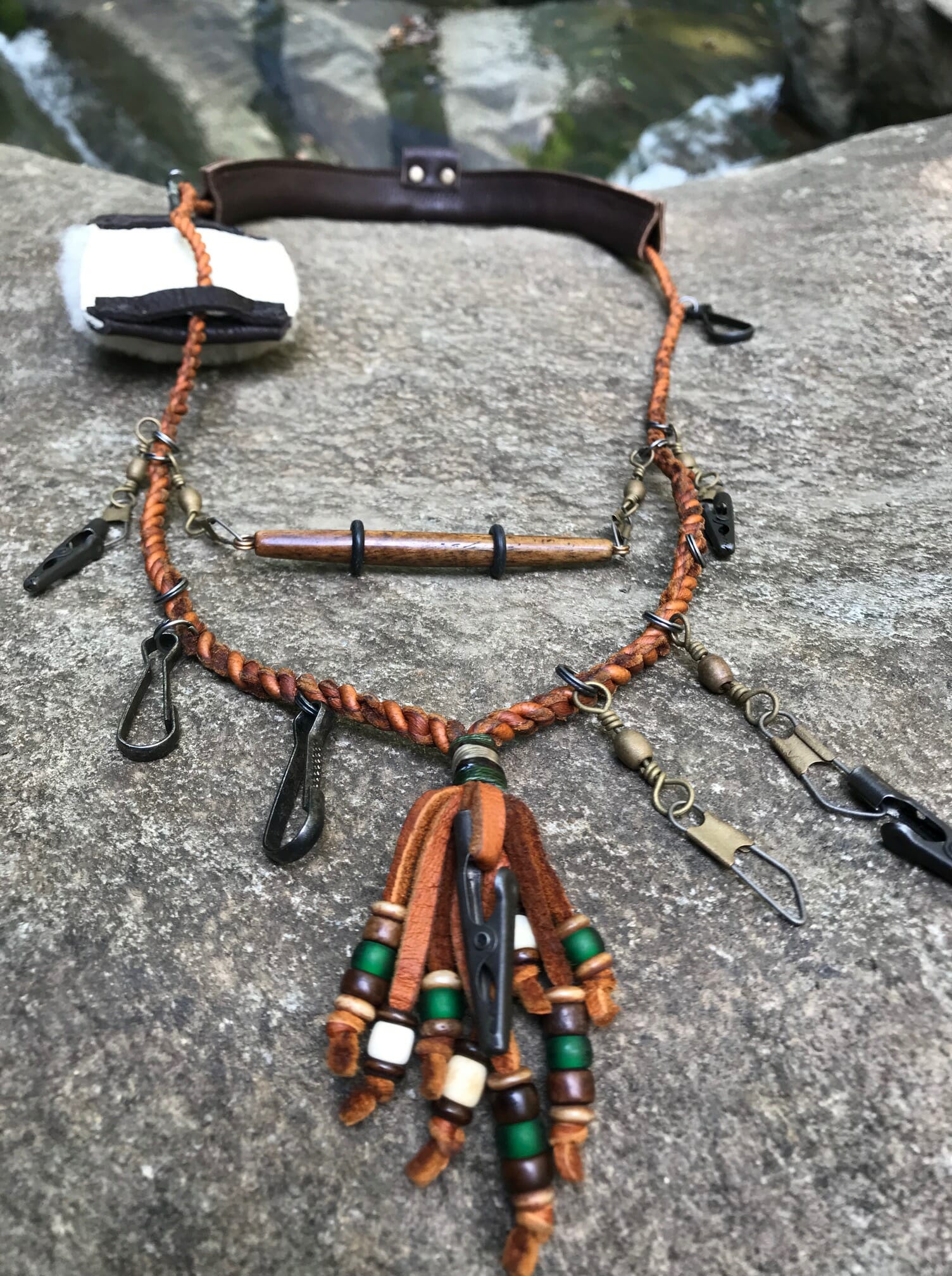 About Us
My name is Evenlight Eagles, and I'm a leather artisan who cares deeply for the well being of our planet. I have a special love for our cold water streams and the vibrant life they support. My work features leathers with positive social and environmental attributes that are moving us toward harmony with the earth. I especially love to use free-range leathers from game animals that were legally hunted and used for their meat.
What we do
I create a line of made-to-order fly fishing and hunting lanyards using free-range deer and elk.
I also make other made-to-order and one-of-a-kind artisan leather accessories for men and women including bags, hand-bound leather journals, bracelets and more.
3-10% of sales (depending on item and circumstance of sale) goes to support wildlife conservation
Where we do it
I'm located in the heart of the Appalachians in beautiful Blowing Rock, NC (near Boone, NC). My work is available online and in a few small galleries.
---
Contact