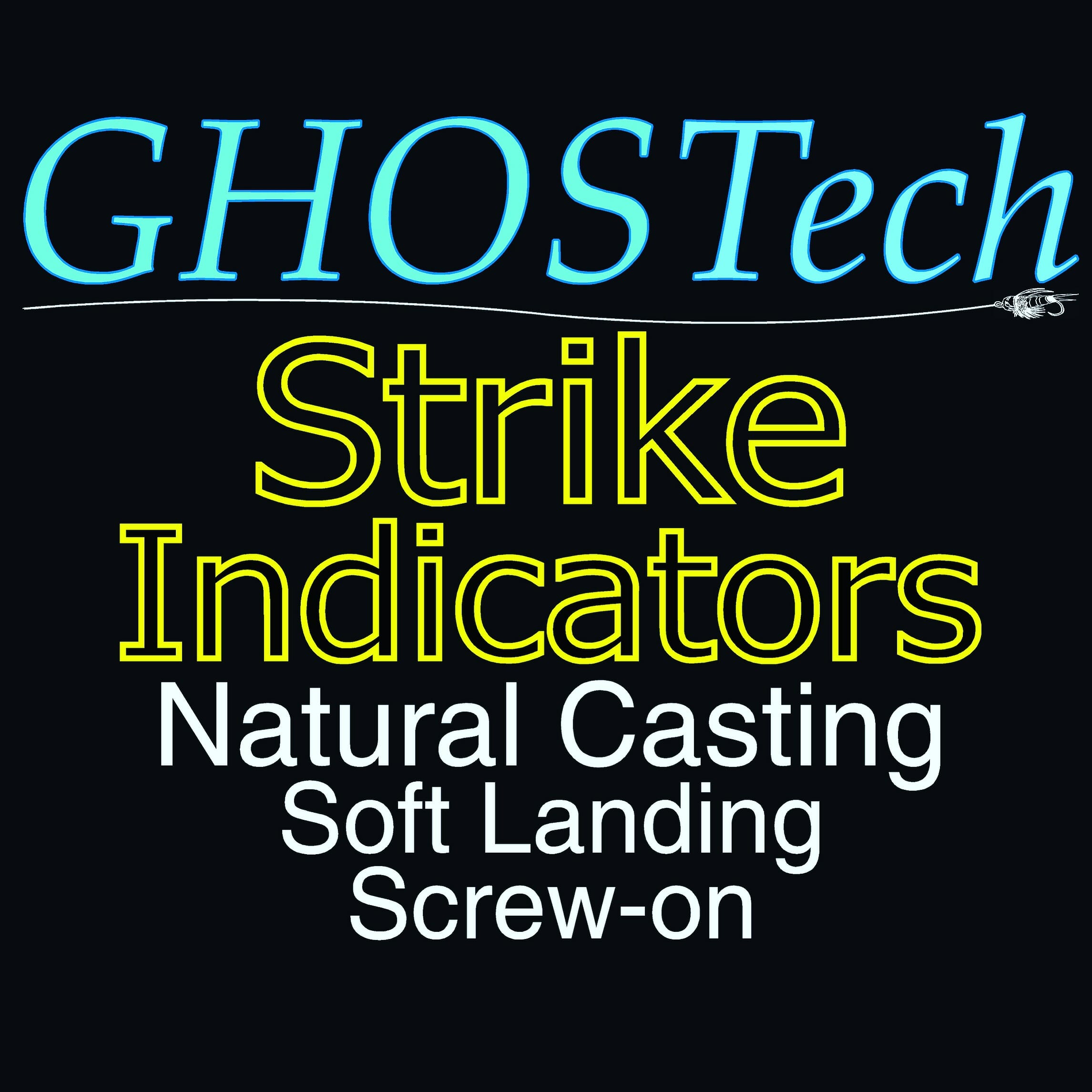 About Us
GHOSTech Strike Indicators were invented from frustration of experience. Our founder, new to the fly fishing industry when first learning the art of process started at the foundation. Nymphing in the local waters of Pennsylvania noticed that while he was doing all the tactics described in the books his technique lacked the skills necessary to get in the strike zone. Fishing small bodies of water the best floating indicators at the time slapped the water hard and scared fish. Alternatives hit the water gently and sank almost immediately when used….needless to say our founder did not catch many fish in those days. While on Monocacy stream he was watching after becoming severely frustrated from his inadequate casts the bubbles as the gently flowed through the riffles and rocks found throughout the stream. In that observation of nature "Ghost Style Strike Indicators" were imagined. Our founder asked "why is there not an indicator that is light weight and looks like bu bbles floating down the stream. That concept never left the imagination and GHOSTech Strike Indicators were born. After thousands of casting tests (and realizing clear bubbles floating down the stream were so ghost like you could not really see them), visual studies, and a multitude of floatant tests we innovated the industries only natural casting, screw on, soft landing, adaptable strike indicator.
What we do
We make products created with the fisherman in mind finding solutions to problems that should have been solved years ago…Check us out at GHOSTechSi.com
Where we do it
Located in Allentown Pennsylvania – The Lehigh Valley to some a mix of city and suburban fishing within a short driving distance to some of the most natural wild PA trout streams.
---
Contact