"I walked up and there was a lady sitting there and this boy, like 9 or 10, riding a boogie board in the culvert," said Browne. "It was pretty crazy."
Join Trout Unlimited today
Help us protect the places you love to fish, and to make your fishing better.
Trout Unlimited staff and Ashokan-Pepacton chapter members assisted NYS Department of Environmental Conservation in completing the East Branch Delaware River Trout Habitat Improvement Project (HIP). The project underway since 2016, was designed to better understand...
We all know that 2020 was far from a normal year. Despite the challenges brought on by the coronavirus pandemic, Trout Unlimited's Great Lakes team soldiered on. The team, which continues to grow, was able to accomplish many key projects...
I take advantage of every opportunity to go out fishing. The idea of being able to disconnect from the rest of the world and focus on one thing is an amazing feeling. Another aspect about fishing that I enjoy is the community of people around it. I am always meeting new faces and learning new techniques and ideas.
We can see that as time goes on, the world needs more and more help from the destruction we have done to it. We all need to take start taking a part in conservation, the world needs it.
I have always felt obligated to preserve the nature that I know and love for others to enjoy as well. I have always noticed that whenever communities or even small groups of people come together to clean up or collect data from a stream, they seem to become closer together than they were before.
My favorite way to help the environment is still going fishing with my dad. However, I can't do that right now, since my dad was deployed to the Middle East this year. Even so, I am still doing what I can to help the environment and learning more every day. So that when he comes home I will be able to show him all the cool stuff I did protecting the places we love.
If the land is so important to me, then I can only imagine how important the land must be to them. Without conservation, the great Bristol Bay region of Alaska wouldn't be what it is today
But then, amidst the chaos of the fight that just took place, I took my eyes off the magnificent creature resting in my hands, an olive woolly bugger still hanging from her bottom lip, and looked up. I gazed around at the exploding colors of red and yellow amongst the trees, the baby blue sky looming over us and at the contorted reflection of all this madness across the waters. It beat out any painting or photograph I've ever seen.
Fish for the Future is a two-guide team working to encourage all anglers to do their part to protect chinook salmon on the Kenai and Kasilof rivers.
New legislation from Sens. Ron Wyden and Jeff Merkley would better conserve some of Oregon's best waters for native salmon, steelhead and trout. Today, Sen. Ron Wyden of Oregon introduced the River Democracy Act of 2021, which would create new Wild and Scenic...
The Salmon SuperHwy has achieved more than 50 percent of its goal of restoring fish connectivity to 95 percent of historically available habitat across the Tillamook—Nestucca Sub-basin
Students across the world have been significantly impacted by feelings of isolation as a result of COVID-19. One method for reducing this impact is motivating students by introducing them to enrichment opportunities taught by local experts
A fishery management plan being developed for southwest Oregon coastal rivers has generated debate over whether to temporarily reduce or prohibit harvest of wild steelhead. TU's Kyle Smith has a suggestion.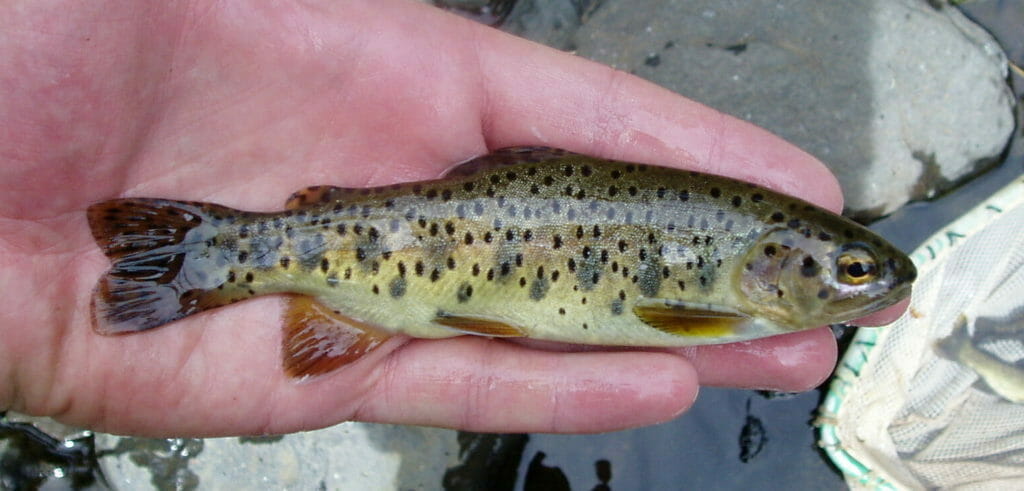 With Arizona's legislative session ramping up, here is a look at some of the bills we are watching and how we'll play both offense and defense to advance our goals of conserving, protecting and restoring our coldwater fisheries and their watersheds
On his first day, President Joe Biden unveiled an executive order aimed at confronting climate change and conserving natural resources. A number of the actions identified in the order are Trout Unlimited priorities as we engage in the federal decision-making process on behalf of trout and salmon
Trout Unlimited's efforts in the Delaware River Basin will get a boost as a result of the federal 2021 budget. The Delaware River Basin Restoration Program (DRBRP) received $10 million in funding as part of the fiscal year...
When you think about your favorite remote fishing or hunting trip, a wild landscape where large trout, wild salmon or big game are plentiful, or breathtaking scenery where you can get away from it all, the odds are good you're thinking of a roadless area. ...
The rugged country and streams in the Owyhee River watershed in eastern Oregon represent one of the best remaining opportunities for landscape-scale conservation in the West
Recently, TU partnered Reams Construction on just this type of project. Reams won a competitive bid for the Atlas Mine and Mill reclamation project outside of Ouray, Colo. This project sits on the edge of a 100-year floodplain on Sneffels Creek where the former Atlas Mill stood years ago
By Taylor Ridderbusch Today, both state governments and federal agencies announced two major milestones in the Brandon Road Lock and Dam project to keep Asian carp out of the Great Lakes. First, the U.S. Army Corps of Engineers and the state of Illinois have reached a...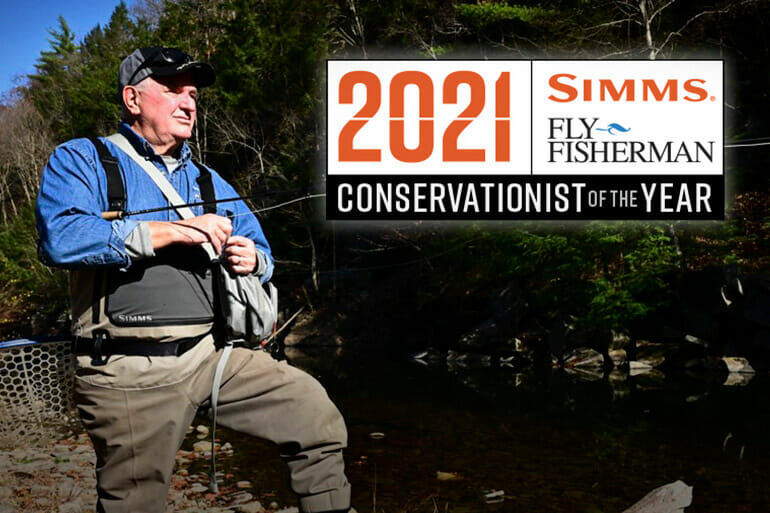 From founding new TU chapters to bring attention and aid to local rivers, to launching a vibrant teen and college program, connecting more women to fly fishing and leading a wide range of conservation and science programs, Charles Charlesworth was recently named the 2021 Conservationist of the Year by Fly Fisherman magazine
By Cary Denison As we welcome in the final act of this chain of Dumpster fires known as the year 2020, I thought I'd take a bit of time to reflect on what last year provided and what the future may hold. Aside from the obvious pandemic, wildfire, crippling drought,...
2020 was the year we stopped Pebble. 2021 is the year we get permanent protection for the Bristol Bay region. Here's what to look for in the coming year.
In the official decision, the Army Corps of Engineers wrote that Pebble was "contrary to public interest." That is a direct acknowledgment of what we have all said loudly and clearly for years, and especially in 2020
Create a call to action
Keep the C2A short and sweet.
Link the image and the button to the page you want people to go to. 
You can use light or dark text.
Get fly patterns, fishing tips and conservation news in your inbox weekly.