My first introduction to Red Rock Lakes came a decade and a half ago when a friend suggested that I might think about applying for an antelope hunting license in the area. I was new to Montana and knew nothing about wildlife refuges except for some vague understanding that they were a different type of public land that I guess maybe you could hunt on?  
Join Trout Unlimited today
Help us protect the places you love to fish, and to make your fishing better.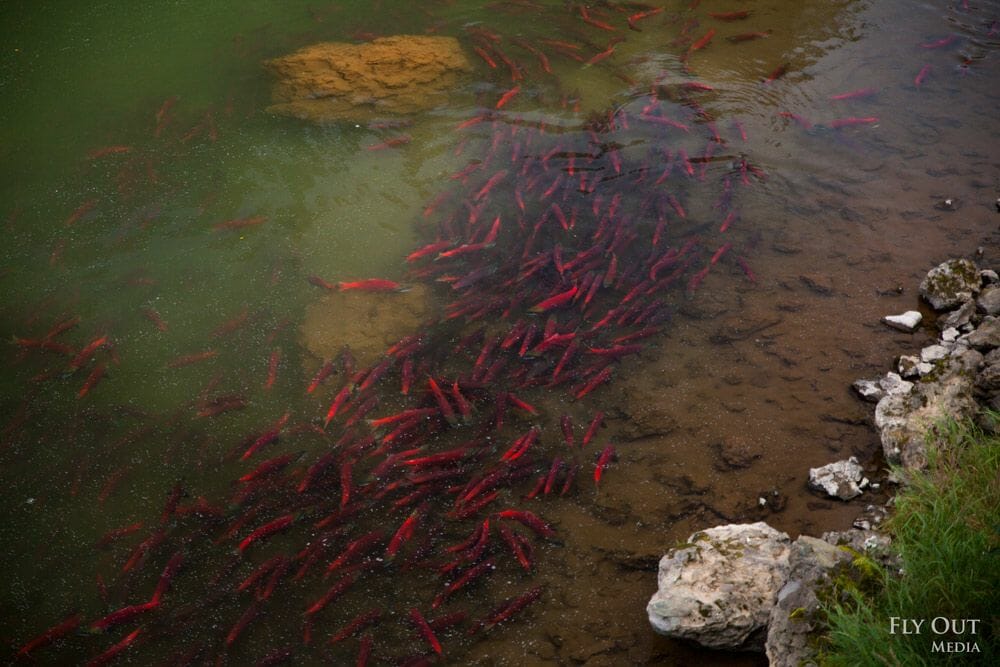 This week, we moved a step closer to lasting protections for the Bristol Bay region and the most prolific sockeye salmon fishery on the planet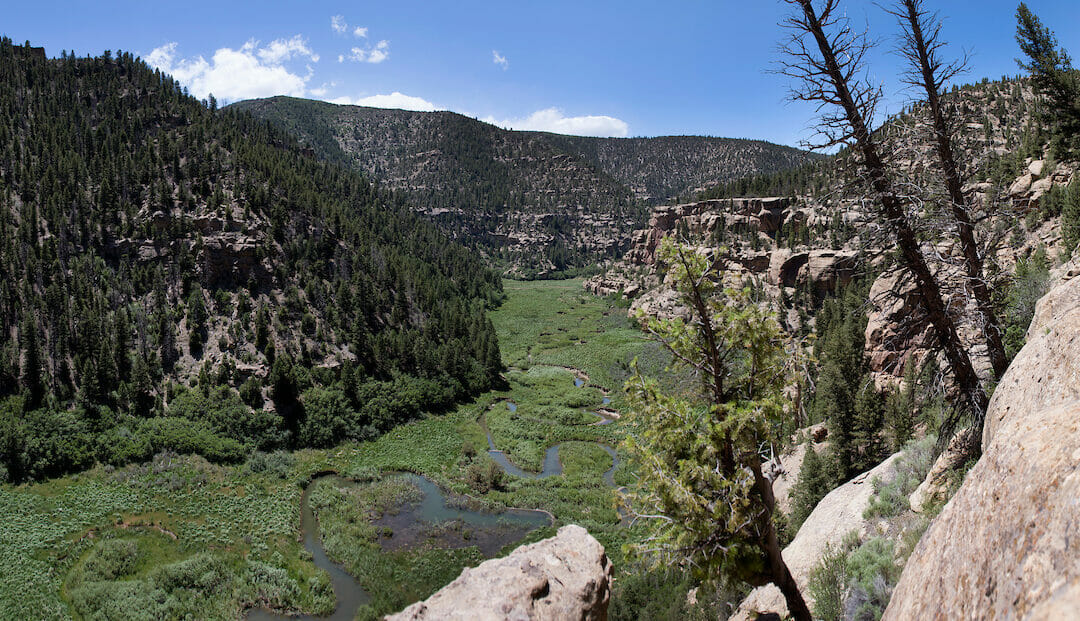 Editor's note: TROUT Magazine Online will publish frequent essays on "American Places," lands and waters that make the nation unique. These essays will be crafted by Trout Unlimited staffers, contributing writers and volunteers. These places are near...
The work highlighted during the site tour provides a view of habitat related efforts to keep the Little Susitna River one of the most productive fisheries in the Mat-Su Valley.
by Liz Rose The Seedskadee National Wildlife Refuge is more than just a buffer zone around a river in an expanse of Wyoming sagebrush steppe. Like many national wildlife refuges managed by the U.S. Fish and Wildlife Service, it is unique, wild and intended to...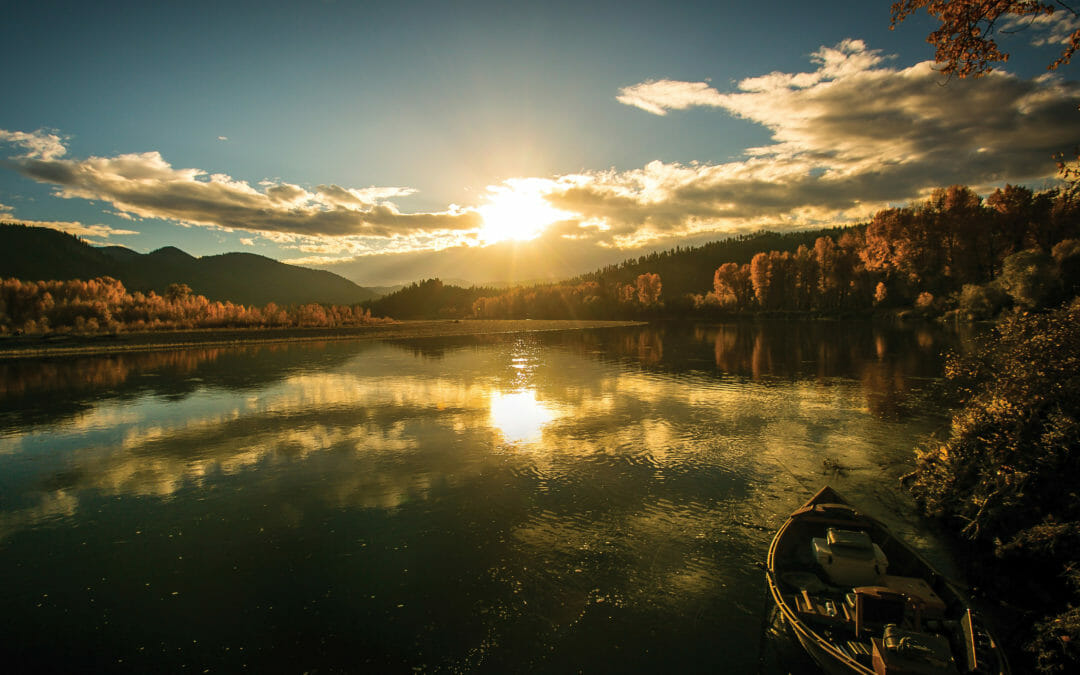 You will know you've found a special place when you name it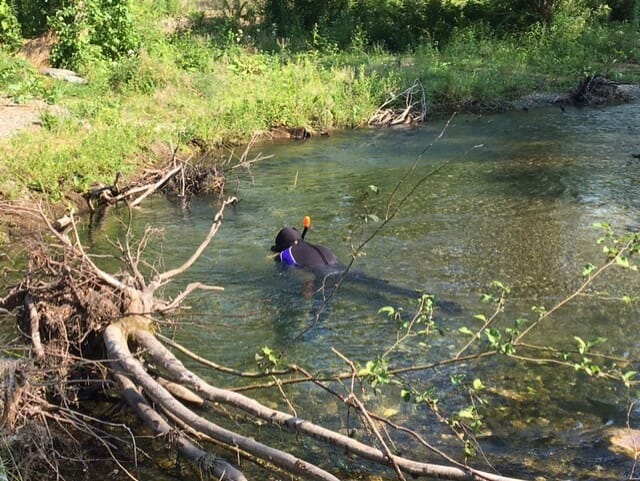 Snorkeling is a relatively easy and cost-effective way to survey streams for trout populations estimates. This summer, TU's Jacob Fetterman conducted his first surveys on a stretch of Camden Creek, a tributary to the Battenkill River, prior to a habitat restoration project. He will survey the same stretch next to estimate the impacts of the project.
Wildfire and its impact on our rivers and the places we all call our home waters is a heavy topic. One that doesn't often need any further description
Like most issues of TROUT Magazine this one started with a subtle theme. Fire and what that might mean for us as anglers and conservationists. It's pretty easy to get caught up in the flashy, and often devastating, images of landscapes swallowed up by this natural and human caused phenomenon.
Author Dan Ritz hits the end of the road while trying to get to a better of idea of why he couldn't fish for the Little Kern golden trout. Dan Ritz photo. Golden Trout Wilderness Area is closed, but a connection to the Little Kern golden trout was still made...
We stopped first at Swiftwater Park. My brother, Greg, and I always start there when we fish the North Umpqua searching for summer steelhead. It's not much of a park, really. Just some parking next to the river, along with his...
A massive package of legislation, the Bipartisan Infrastructure Investment and Jobs Act is currently working its way through Congress, having been passed by the Senate earlier this week. If enacted, this bill would make essential investments of remarkable...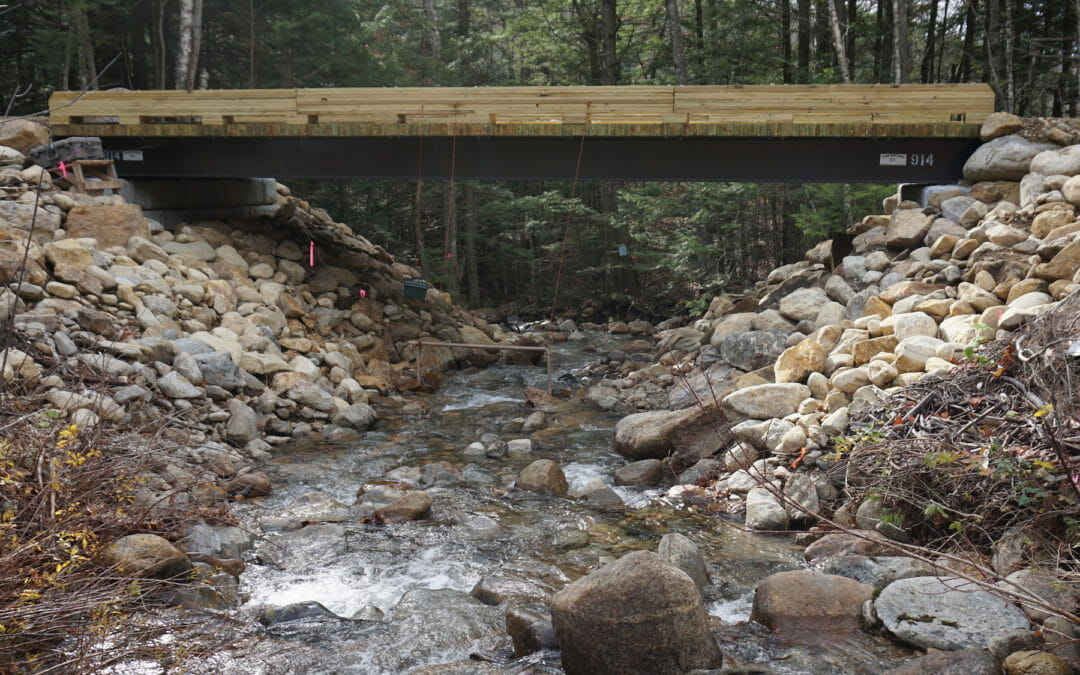 The bipartisan Infrastructure Investment and Jobs Act, just passed by the U.S. Senate, would deliver a major shot in the arm to trout and salmon conservation efforts across the country. This bill would rebuild, improve and restore America's infrastructure through a variety of programs, many of which directly support TU's water, restoration, forest health and mine remediation efforts.
Since the beginning of time fire has played a big part in shaping the western landscape. And that is even more true today with larger, more intense fires with more frequency. We dove into two researchers' stories who determine the impacts of fires to forests and...
It looked like the brookies were almost certain to extirpate native cutts and that work to improve Jim Creek was a lost cause
by Tasha Sorensen We must give due consideration to the tenuous balance between fish and wildlife conservation and energy development and update our antiquated public land energy policy before it's too late. Our public...
The Yankee Fork historically supported robust populations of salmon, steelhead and trout, but mining – and the intensive timber harvest that accompanied it – reduced what once was a complex, meandering river into a virtual flume.
"Our lives are full of problems that have no clear answers. Often, the simple solution is hard to find, and the black and white is hidden somewhere in all the gray areas. This isn't one of those situations. If we want to have wild salmon and steelhead in the Columbia River Basin, the Snake River is the place. These fish are now at only 1 to 2 percent of their historic populations. Why? Dams. Vedavoo is proud to stand with our partners at Trout Unlimited in support of the proposal to Remove the Lower Four."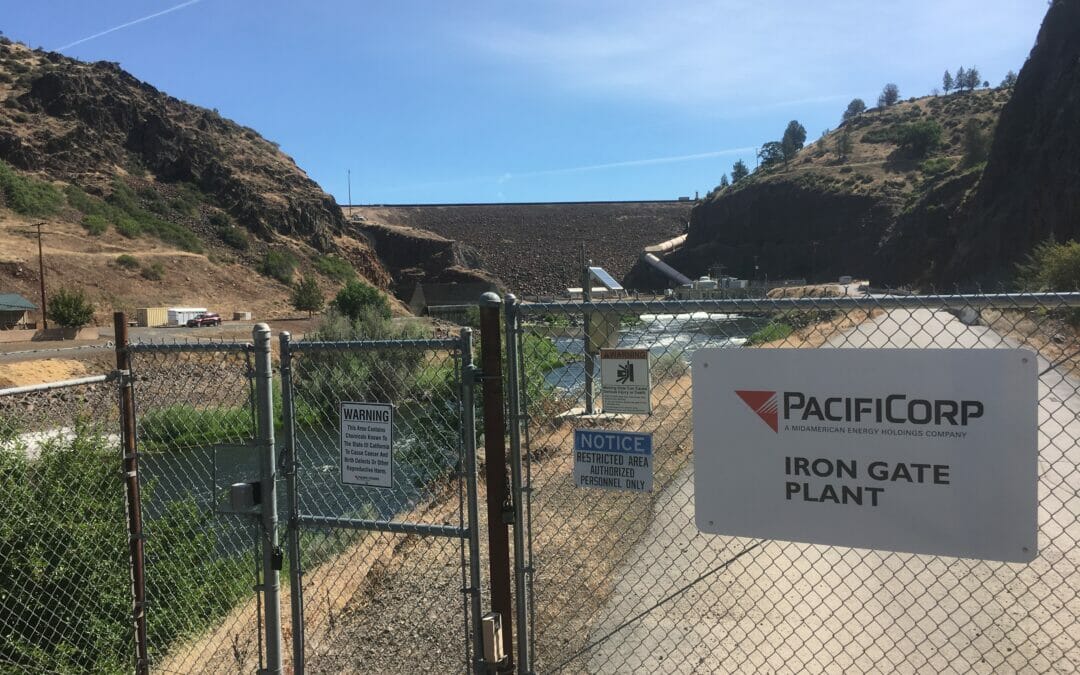 The Klamath River is one of the country's most beleaguered watersheds. But on July 27 the Oregon Public Utilities Commission provided some good news, when the agency approved an order granting transfer of four old fish-blocking dams to the Klamath River Renewal Corporation so they can be taken out.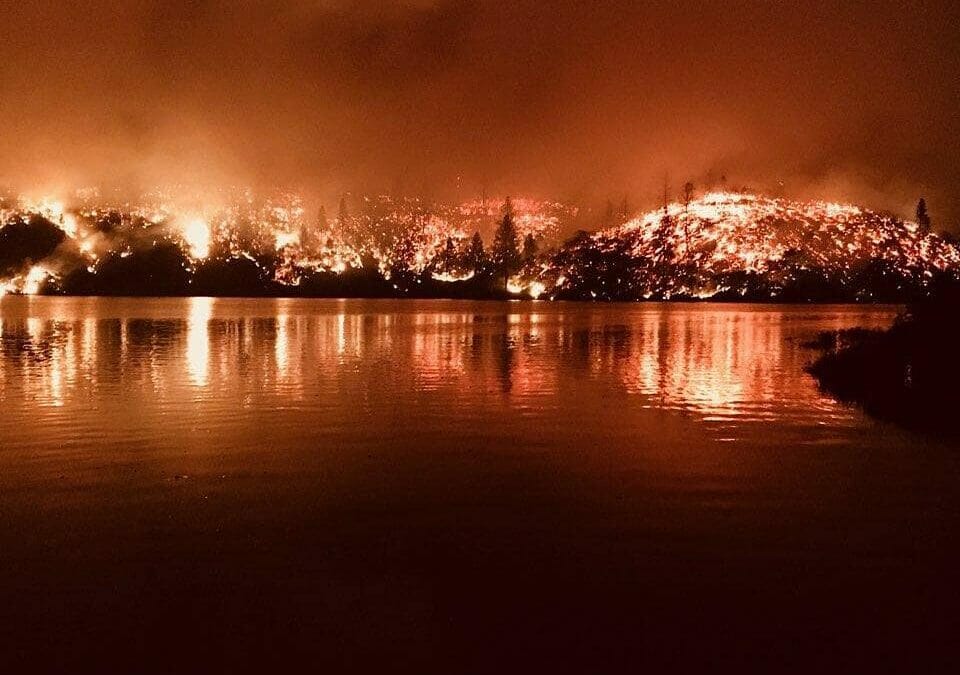 People all around Oregon woke on Sept. 8, 2020, to high winds, extensive power outages and lots of speculation by foresters that it could be the worst day of fires in Oregon's history. That's exactly what it turned out to be for Chrysten Lambert, TU's...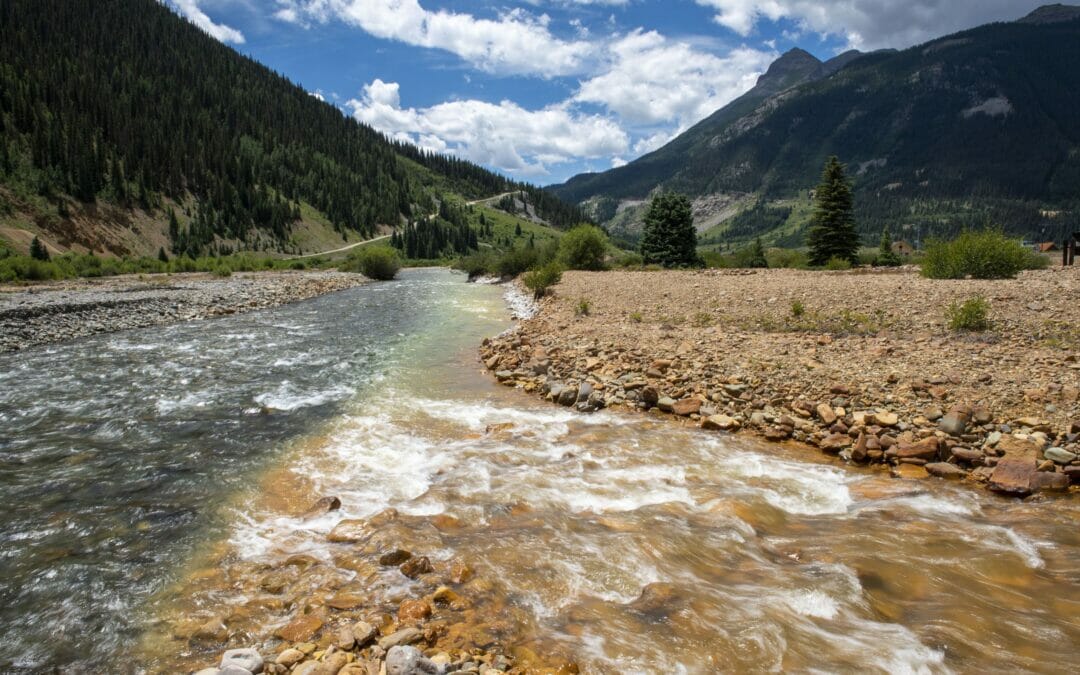 These mines not only pose physical and public health hazards, but tens of thousands of them are polluting the environment
The West is in the grips of another hot, dry summer, with more than 60 large wildfires currently burning across the region. At the same time, the effects of last year's fires are apparent...
Stick with me here, because the analogy works for fly fishing (at least in my twisted mind). Great fly fishing prowess is also ultimately built from four key elements—the cast, reading water, presentation and the flies you choose
A brown bear searches for its next meal near Wrangell, Alaska, on the Tongass National Forest. Chris Hunt photo. By ending industrial old-growth logging and investing in restoration, USFS places new focus on forest health, recreation and...
In New Mexico, fences protect trout habitat and livestock It feels great to get out again on TU field projects. A few weeks ago, we journeyed to the Gila to take some stream measurements, and last week we went to the northwestern Jemez...
This year I custom fit a stainless, Sunbrella material version from River Sombrero to my drift boat of all things
Get your Winston rod and Cheeky reel.
Get your Life Member exclusive Winston PURE Rod and Cheeky Boost Reel. Become a Life Member to get yours!
Get fly patterns, fishing tips and conservation news in your inbox weekly.