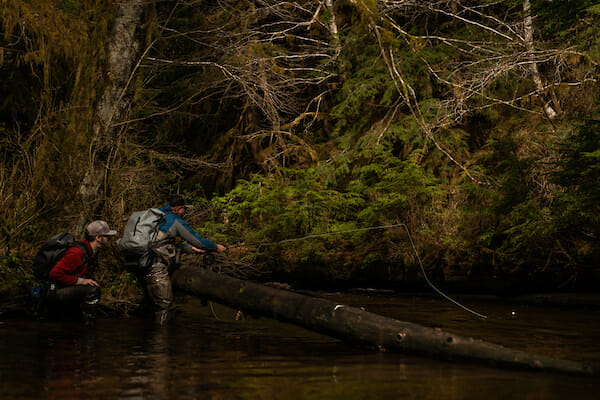 If you want to catch a very large steelhead in a very small stream, there's probably no better place on the planet to do so than Southeast Alaska's Tongass National Forest.
Join Trout Unlimited today
Help us protect the places you love to fish, and to make your fishing better.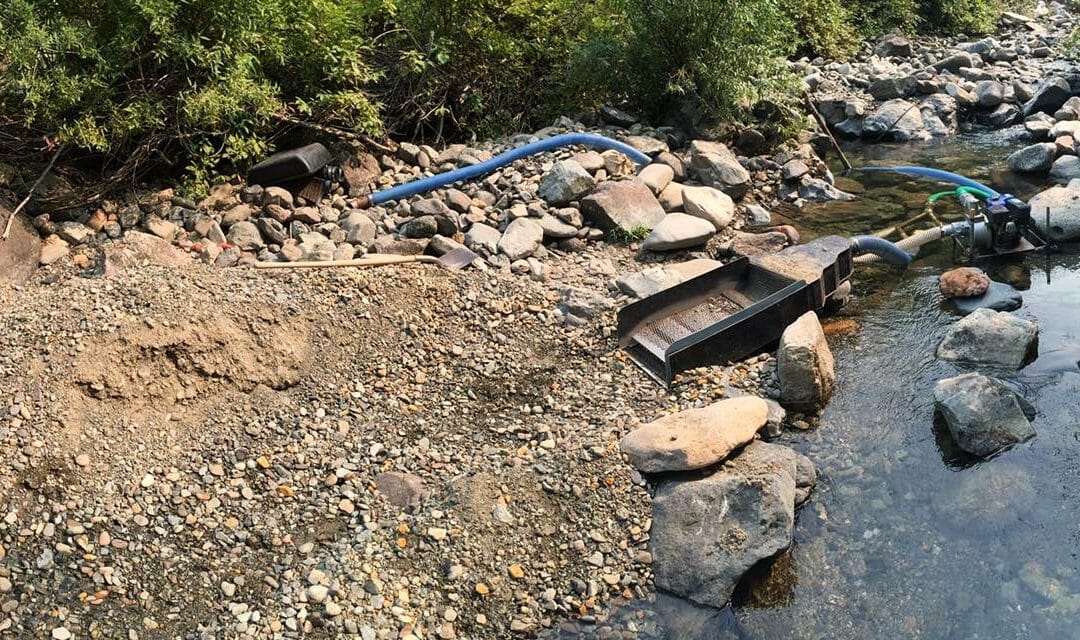 Washington commonly institutes fishing restrictions to protect vulnerable fish populations, like they did for steelhead in Scotty Creek, but these restrictions, unfathomably, do not extend to a destructive form of recreational gold mining called suction dredge mining.
Many of us know that like painting, fishing is an incredible art that has the power to tell stories of ecosystems, landscapes and cultures. In Alaska, we are lucky to have partners who are passionate about both. Spelman Evans Downer, a Cooper Landing-based artist and...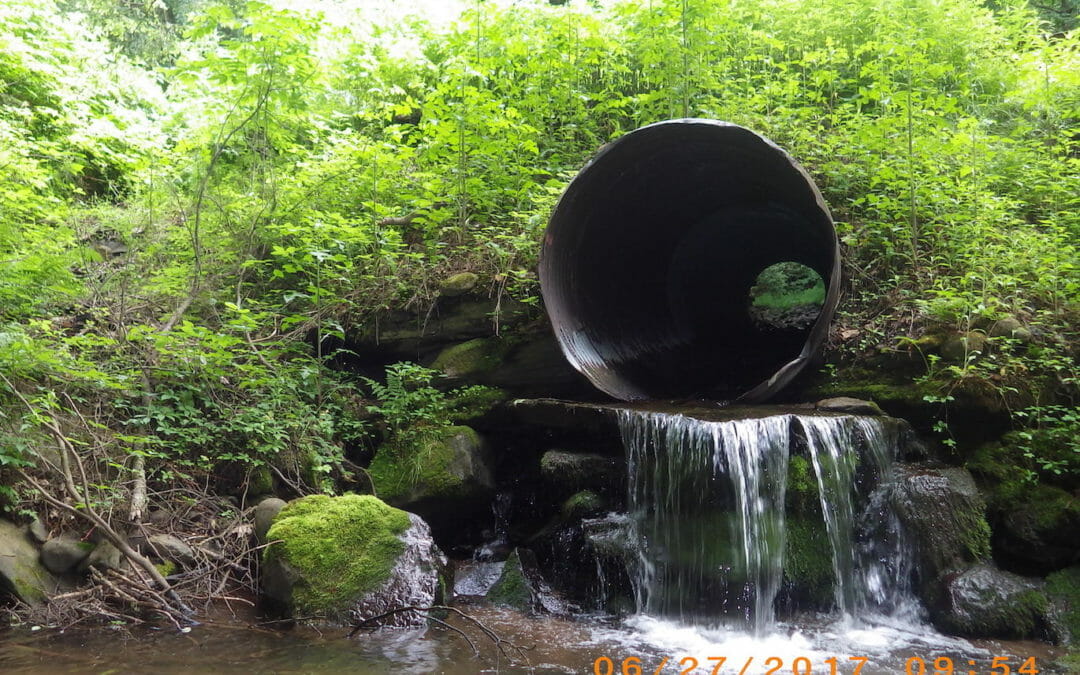 Trout Unlimited has received three federal grant awards totaling nearly $750,000 from the National Fish and Wildlife Foundation for stream protection and restoration projects in the upper Delaware River watershed. These grant awards support the...
Illinois RiverPhoto courtesy Ken Morrish Southwest Oregon is a place defined by steep country and untamed rivers where we can go to find solitude, dramatic landscapes, and some of the best habitat for big game and wild anadromous fish in the lower 48...
South Park, Colorado The Bureau of Land Management's Royal Gorge Field Office covers some 666,000 acres of public lands sloping eastward from the Great Divide, through Colorado's Front Range and into the rolling grasslands of the High Plains. Tucked into the...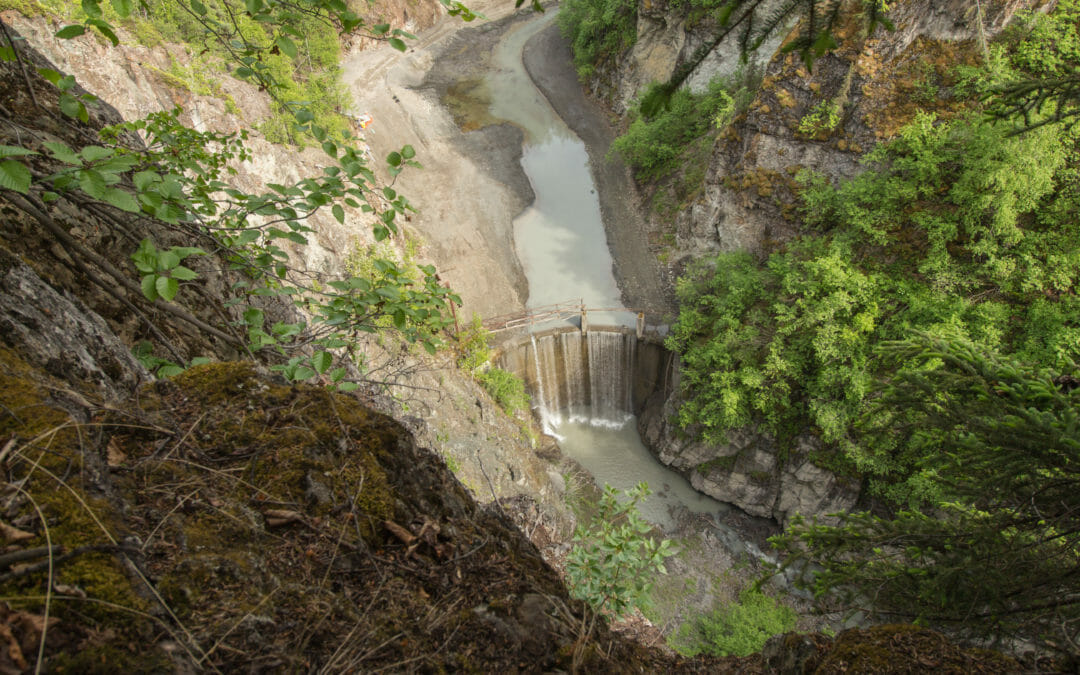 For nearly 90 years, the abandoned lower Eklutna Dam blocked salmon migration on the Eklutna River, contributing to the downfall of the salmon fishery. In September of 2018, we, along with many others, rejoiced the successful removal of the lower dam. This dam removal marked a first step in reconnecting 22 miles of salmon habitat and securing a free-flowing future for the Eklutna River.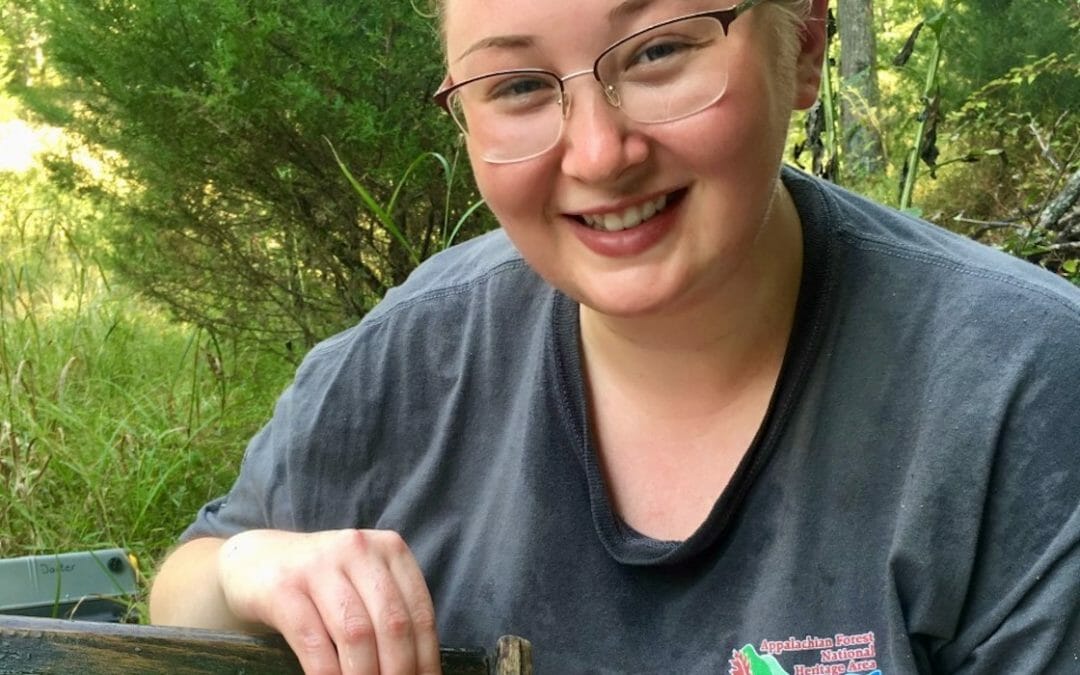 By Morgan Agee I am so excited to be the new West Virginia water quality and monitoring organizer for Trout Unlimited and look forward to spending the next year with the TU team restoring, protecting and educating about the place where I grew up and learned to love...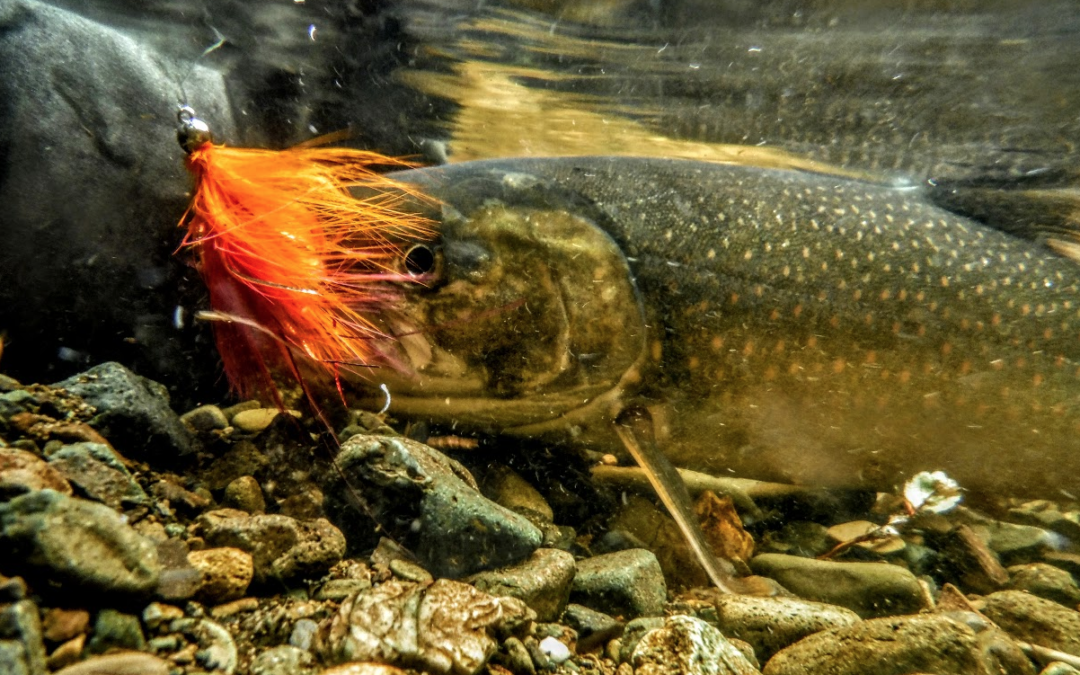 My father once told me that "home is where you hang your hat." I believed it, for a time, at least. I mean, as a young boy, who was I to argue with the wisdom of a grownup? I've come to realize, though, that "home" is where everything seems to fall into place...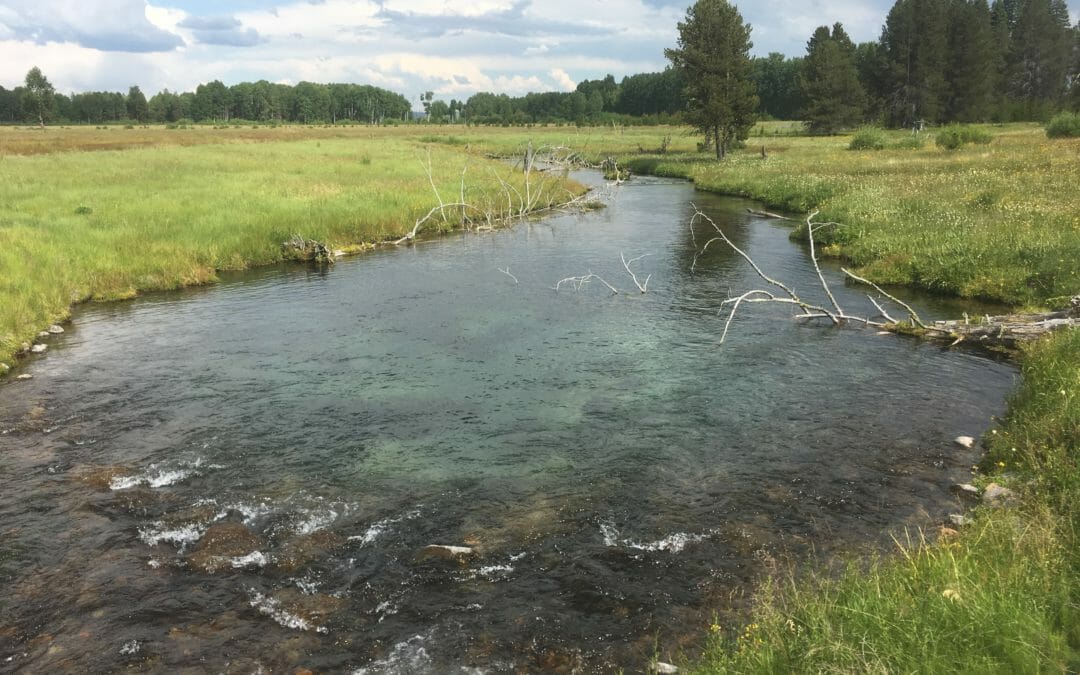 One of the most promising conservation campaigns of this era is making steady progress in a river system that, historically, has been the third most productive for salmon and steelhead on the West Coast. A new video from Trout Unlimited showcases some of this...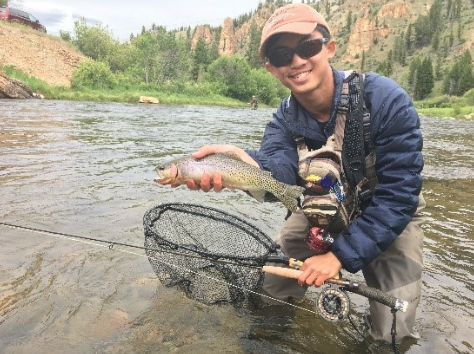 TU Teen alum Andrew Dang recently received the inaugural Emerging Leader Award at TU, an accomplishment that received some stellar coverage in the Summer issue of Trout magazine. As part of the award, Headwaters staff had a chance to talk with Andrew about his time at...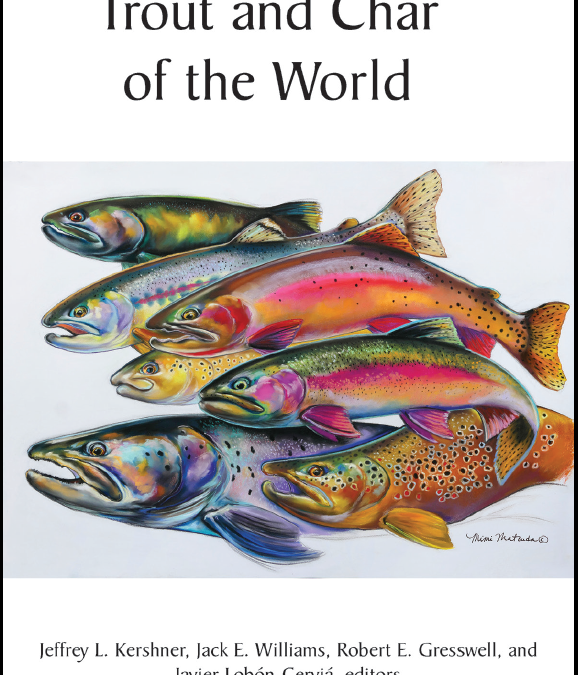 Trout Unlimited staffers consistently contribute important articles to a number of scientific papers and journals. We are also proud to share two books recently published by the American Fisheries Society. "Trout and Char of the World" is the first...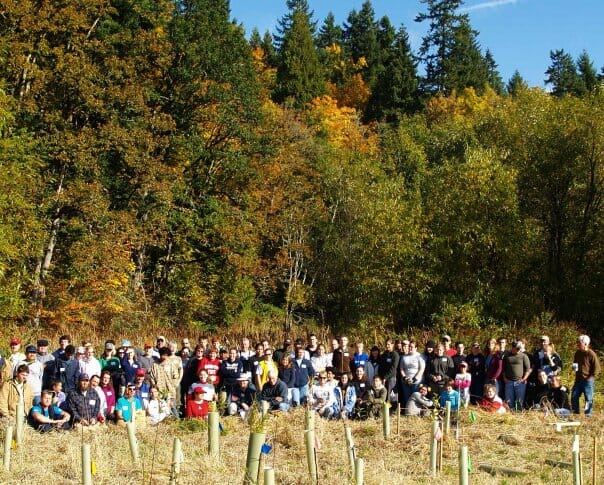 My first Make a Difference Day still gives me goosebumps. It was October 2006. We had decided to do a special volunteer event just for the national day of service. We did not expect much as we had decided to take a regularly scheduled volunteer event, coin...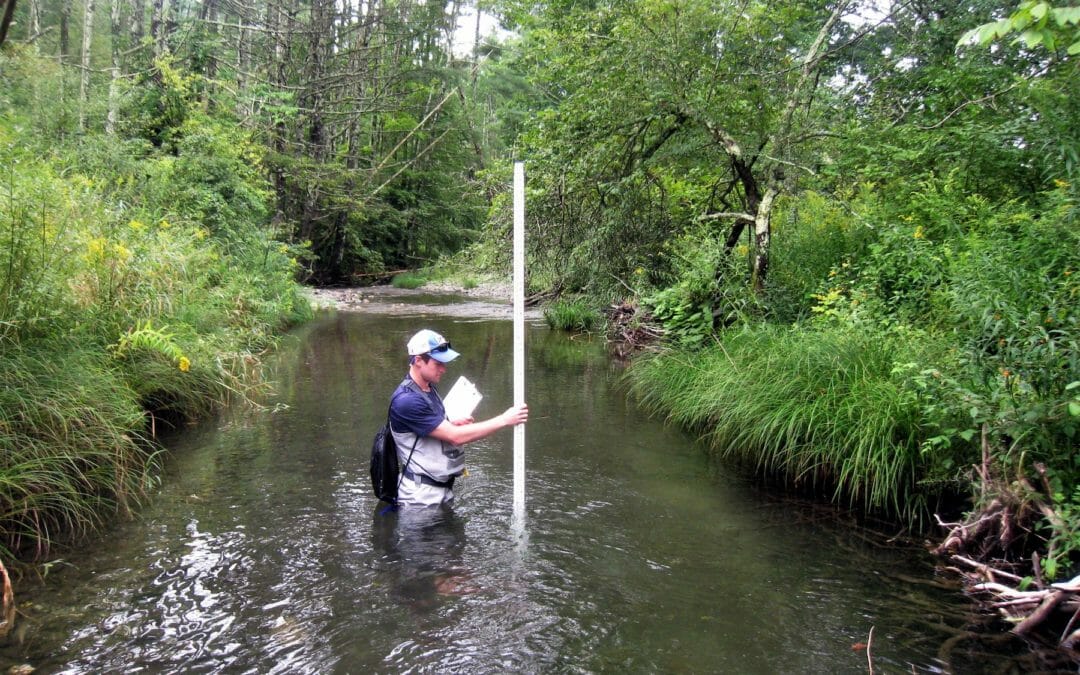 By Jacob A. Fetterman When I decided to change my major toward the end of my freshman year at Lock Haven University, I had no idea about the journey to follow. I was looking for a career that would allow me to positively impact the...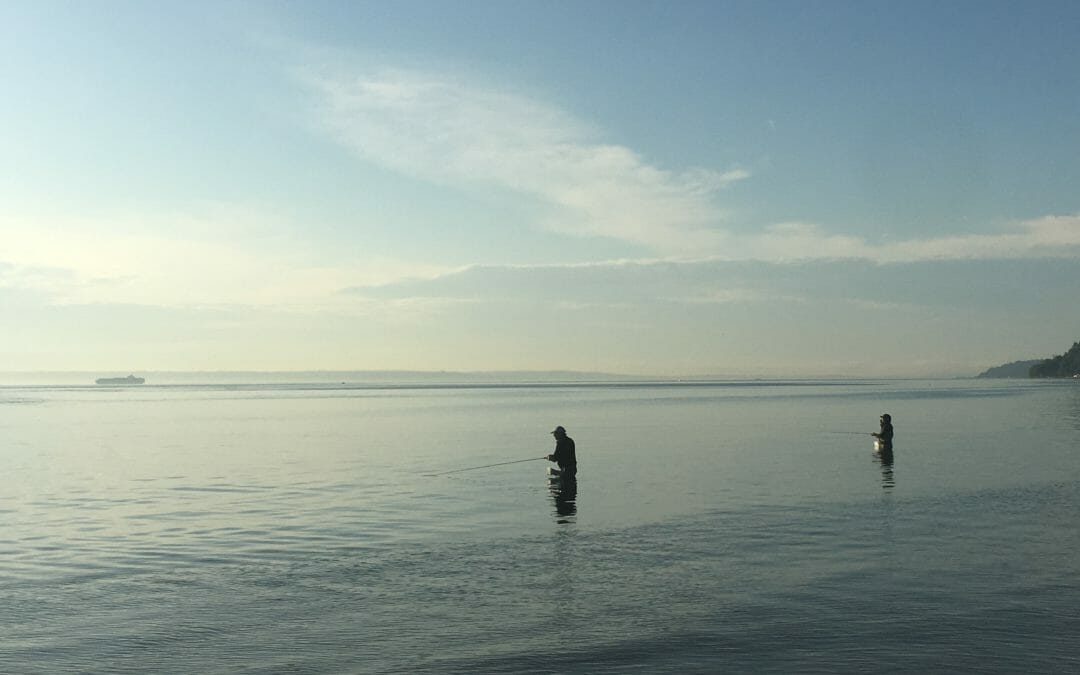 The deviation from the plan started when the app we were using to navigate across downtown Seattle in morning traffic guided us down appallingly skinny, twisted streets and a scenic tour of old neighborhoods that did not, in the end, deliver us to the ferry any more...
The Bureau of Land Management, or BLM, manages more public land – 245 million acres – than any other land management agency, the vast majority of which is located in 12 western states and Alaska. And that's just the surface lands; the...
Sand Creek Lakes What a thrilling prospect to catch native fish in a spectacular wilderness setting like in the picture above. That is what anglers' dreams are made of. Years of hard work, planning and enduring partnerships strove towards...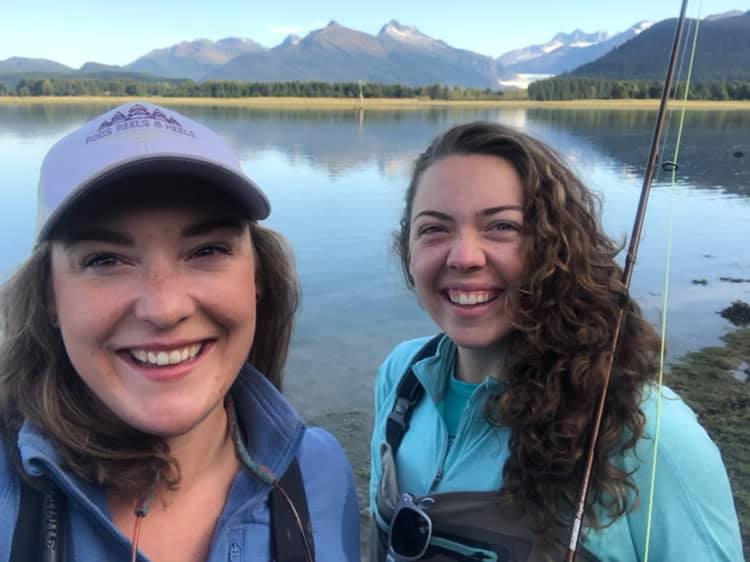 If you've followed along with Trout Unlimited's campaigns in Alaska over the past few months, you know that from Pebble Mine advancements to Roadless Rule rollbacks, incredible places like Bristol Bay and the Tongass National Forest are at great...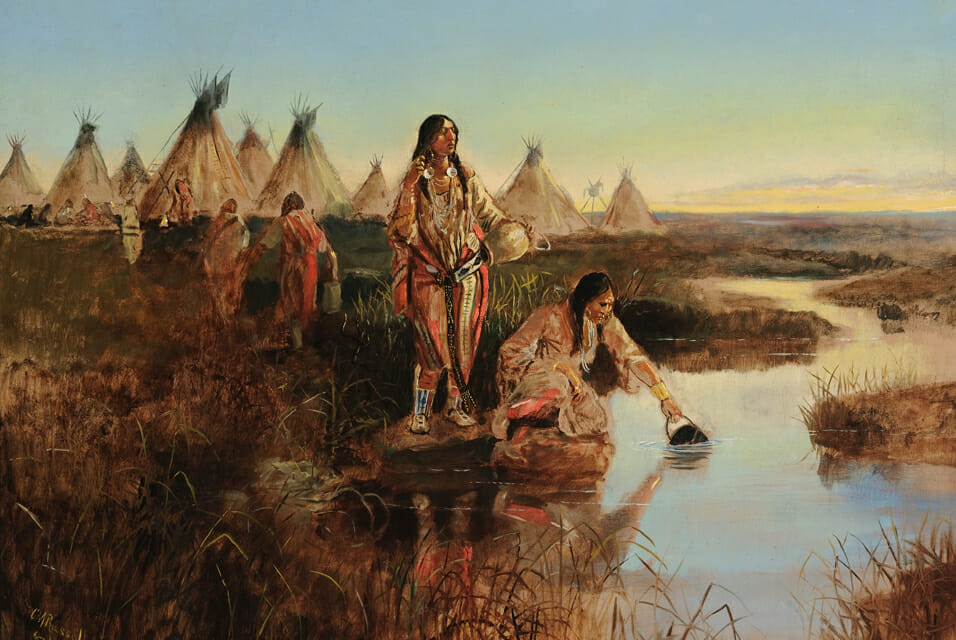 Water for Camp, watercolor, Charlie Russell. Source: Wikipedia By Tom Reed It is wide open terrain, a landscape that leaves no question as to where Montana got its nickname: Big Sky Country. This is the land of Charlie Russell. He was the quintessential artist of the...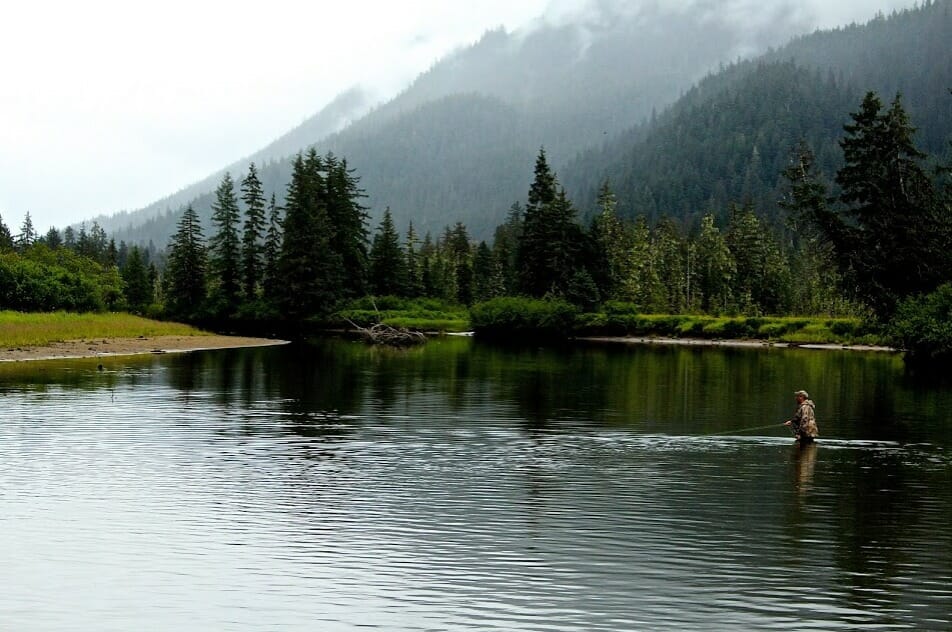 Editor's note: This first appeared in the Los Angeles Times. By Mike Dombeck and Chris Wood In the faraway Amazon, politics and commercial exploitation are fueling fires that threaten the world's largest tropical rainforest. Closer to home, in Alaska, the...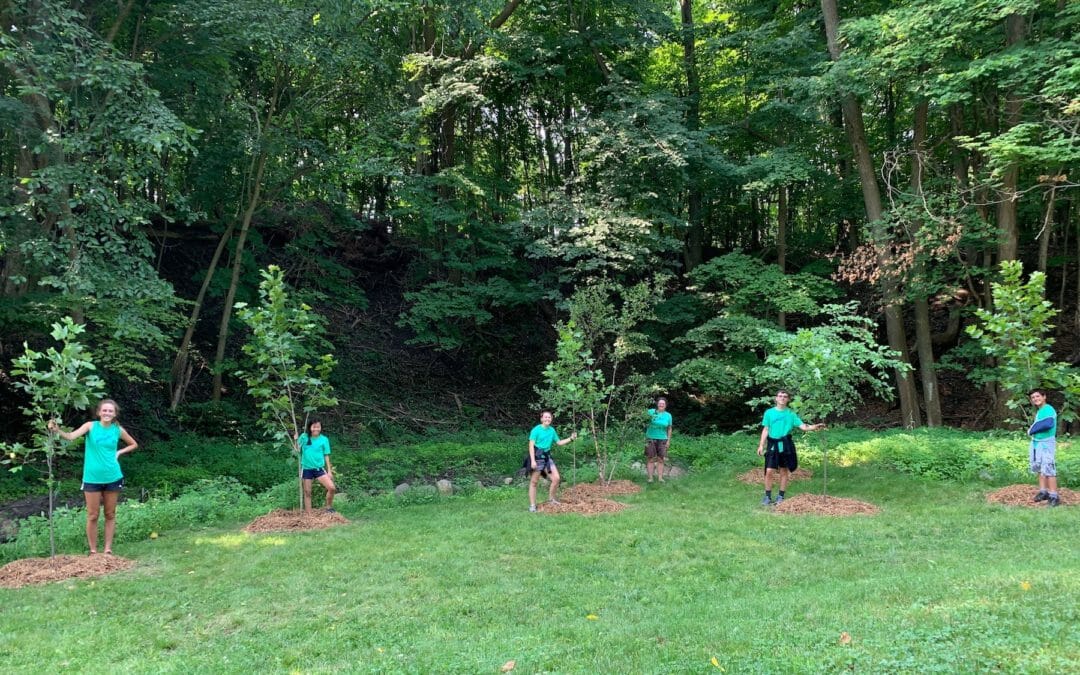 Trout Unlimited has received funding from the U.S. Department of Agriculture, Forest Service through the Great Lakes Restoration Initiative to plant nearly 17,000 trees along coldwater streams in Michigan. The project, "Reducing Runoff in the Rogue River Watershed,"...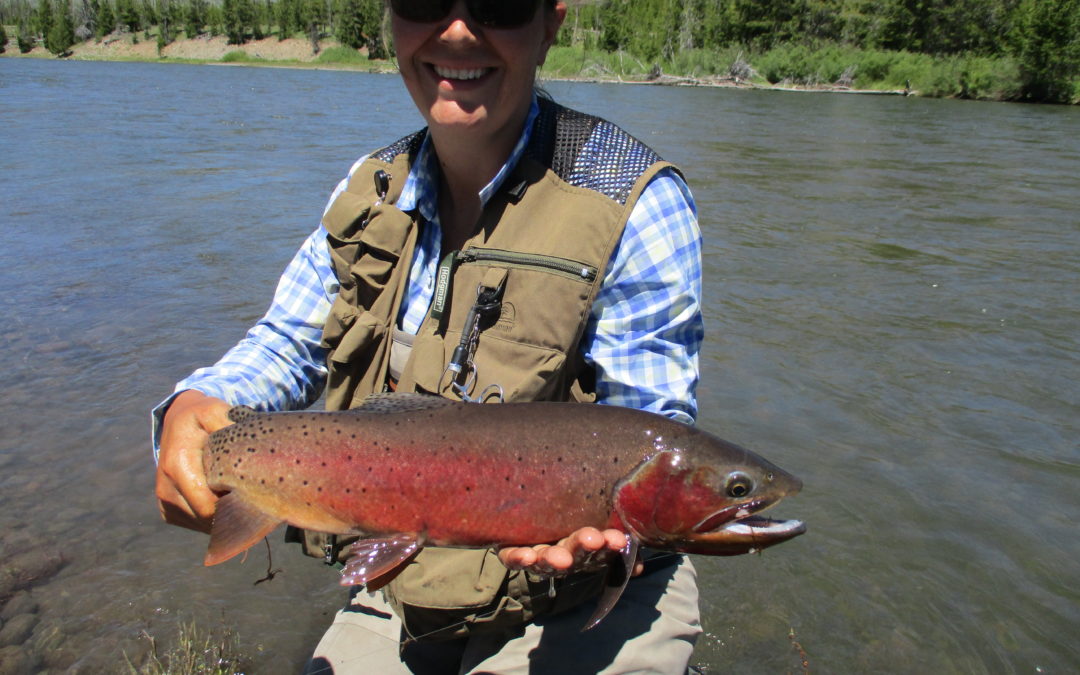 Diana Miller with a Yellowstone cutthroat trout caught in a tributary to Yellowstone Lake in the summer of 2018. Dave Sweet photo. Trout Unlimited is devoting the month of September to celebrating public lands and the agencies dedicated to upholding America's public...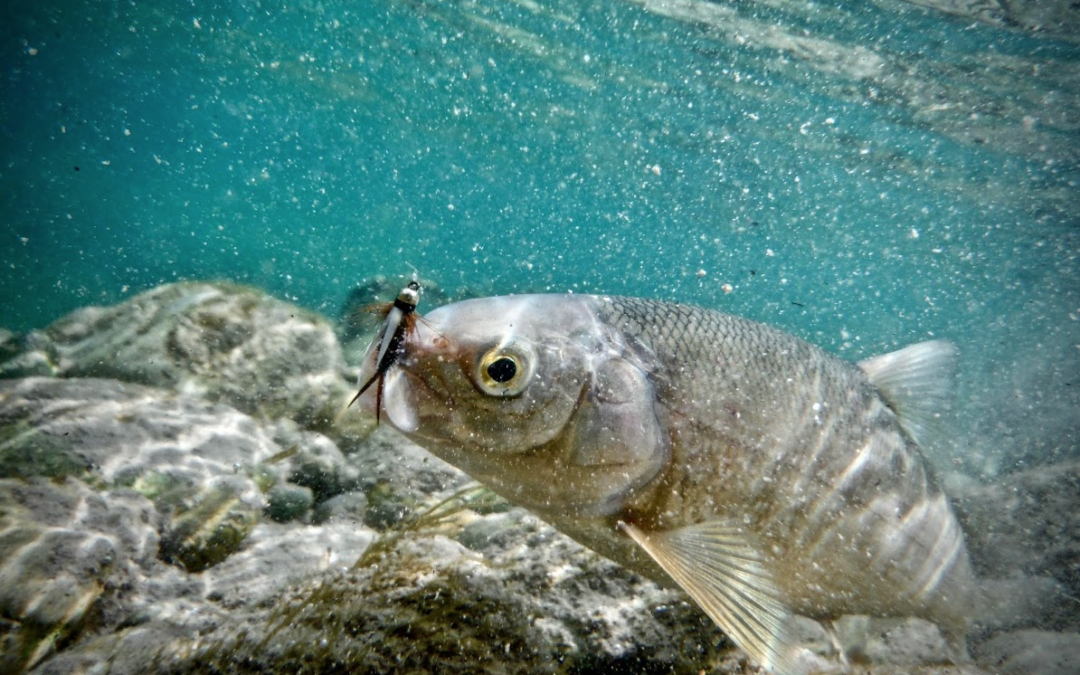 The mountain whitefish native to the northwest U.S. There's trout water, and then there's trout water that also holds mountain whitefish. The latter is likely healthier.  Whitefish (Prosopium williamsoni) are often greeted by anglers with the same enthusiasm they...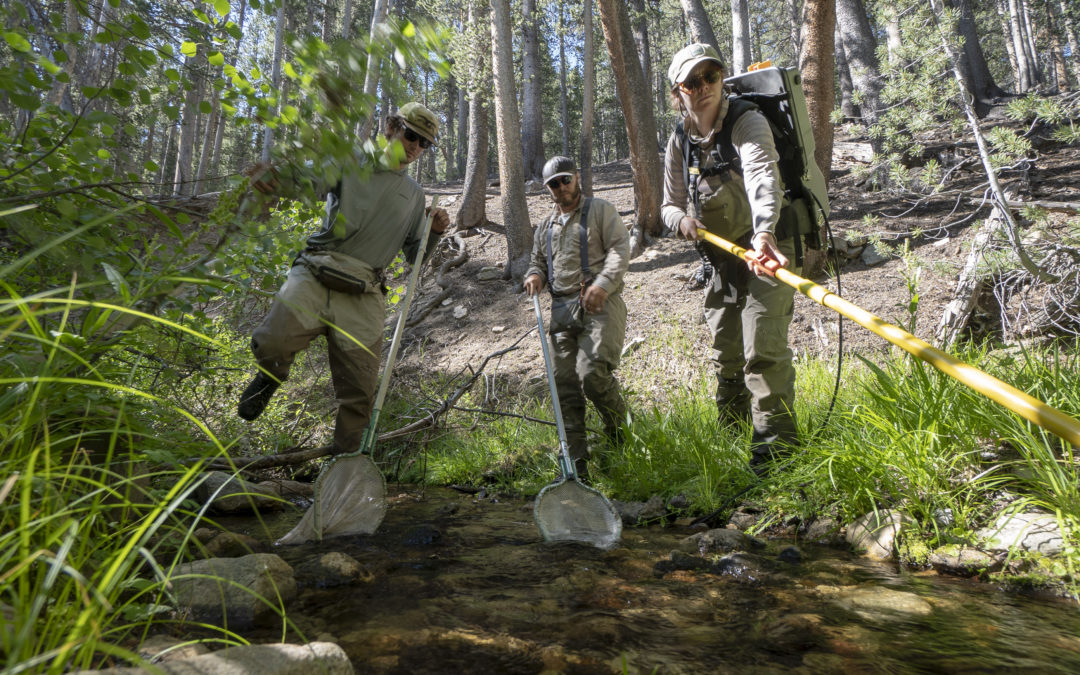 Researchers work to gather data on Lahontan cutthroat trout. Jason Barnes/Trout Unlimited Determining the conservation needs of at-risk wildlife species is complicated business. Federal and state wildlife agencies—and their partners — need to assess the unique...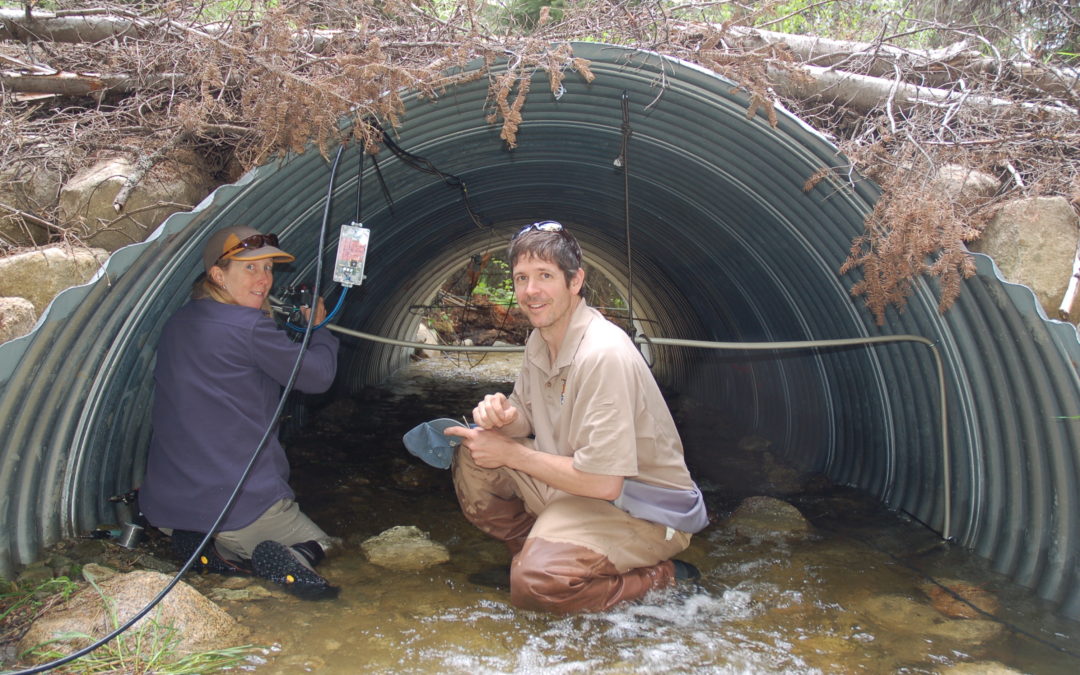 Helen Neville, left, and Doug Peterson, right, install a stationary PIT antenna on culvert to track fish movement. Trout Unlimited photo. By Helen Neville How many times do you cross a river while heading to your favorite fishing spot? Unless you are looking for a new...
Enter the 2019 Great Gear Giveaway!
Win a Flycraft 3-person boat, a suite of Yeti gear, an Orvis rod and MUCH MORE. Sixty winners in all!
Get fly patterns, fishing tips and conservation news in your inbox weekly.