Stick with me here, because the analogy works for fly fishing (at least in my twisted mind). Great fly fishing prowess is also ultimately built from four key elements—the cast, reading water, presentation and the flies you choose
Join Trout Unlimited today
Help us protect the places you love to fish, and to make your fishing better.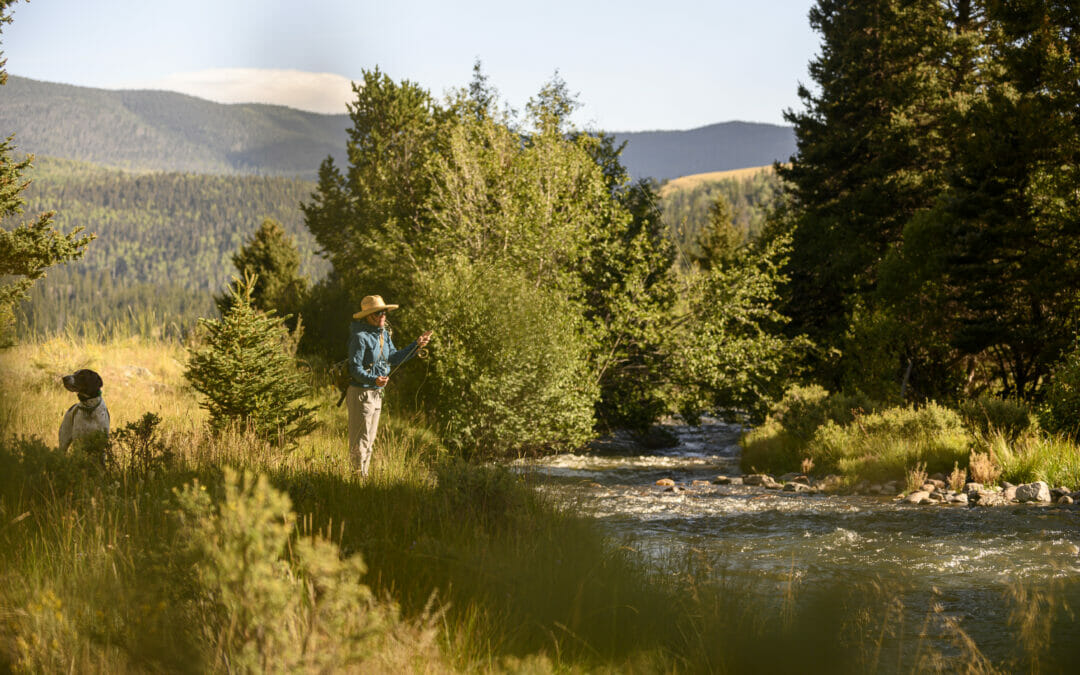 According to the Outdoor Industry Association, 28 percent more Americans went camping in 2020 than during the previous year, and 8.1 million more of us went on a hike. Fishing numbers soared too
"This was a very complex landscape given it was spread over 15 million acres across three states. The RCPP exceeded my expectations with all the projects and practices that were implemented. Nicole Sullivan did a great job coordinating this work," said Curtis Elke, Idaho NRCS State Conservationists.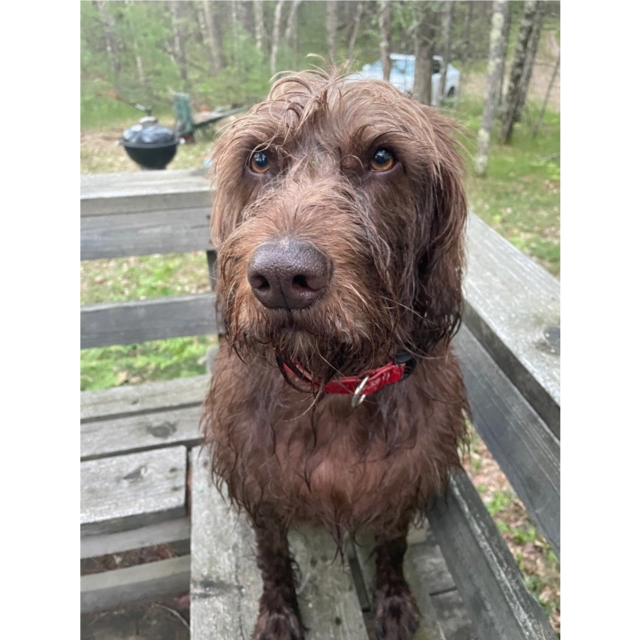 This is Maya. Shortly after she jumped in the river, wrapped around my leader, and thus caused me to lose what I thought was at least a 16-inch brown trout that I had hooked on a dry fly.
We have an unparalleled opportunity here. If the dams were removed, about 46 percent of the historic spawning and rearing habitat for spring and summer Chinook Salmon and summer steelhead is still accessible. Mile-for-mile, the Snake River basin contains the coldest, most undisturbed stream habitats in the Lower 48. If we are going to make major investments in wild fish recovery in the Columbia Basin, the Snake is the place to put our money.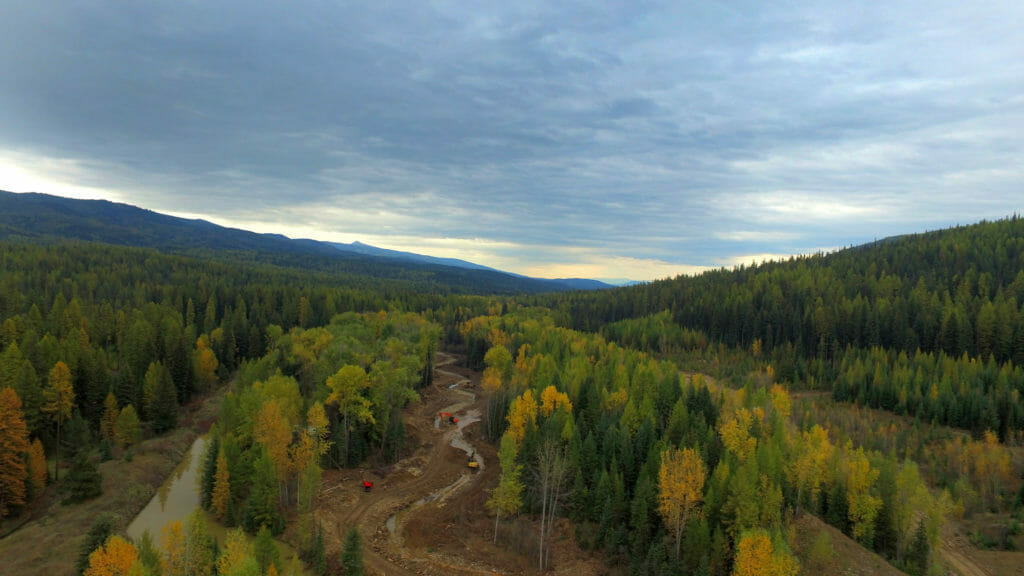 Work is ramping up again as the Ninemile Creek restoration enters its fifth phase. And this one is a big one as workers prepare to bring in the bulldozers, excavators and haul trucks. "This particular reach of Ninemile Creek was significantly altered, destroyed,...
Restoration work on the Upper Rio Grande that starts in southwest Colorado and flows on into New Mexico and beyond has been a focus of TU's for multiple years.
Humans are coming to grips with the damage we've done … and the need to repair it Even in New Mexico, a state so over-endowed with emptiness that one can find a place to hide a body almost anywhere, Gila country is about the loneliest place imaginable. ...
"I think we have a responsibility to wild fish and to wild rivers," Link said. "In the 1800's, the Snake River produced runs of two million fish – over half of the spring/summer Chinook salmon and summer steelhead came from this one basin. Even today, if you look at the entire Columbia River Basin, the Snake River has by far the greatest potential for recovering wild salmon and steelhead in the entire watershed."
Editor's note: Water in the West is at a defining moment with severe drought and climate change upending decades of management practices and creating the need to find common ground so all users can benefit. Read or listen to learn more about how conflict...
Shortly before departing for the nearly 20-hour drive south from my home in Idaho my contact in New Mexico casually mentioned on a call how the snowpack was only 16 percent compared to the average and to keep my fishing expectations low
The Seedskadee National Wildlife Refuge, Wyoming. At first blush it may seem odd that hunting and fishing is allowed on wildlife refuges, let alone expanding these uses as the U.S. Fish and Wildlife Service recently proposed. After all, they...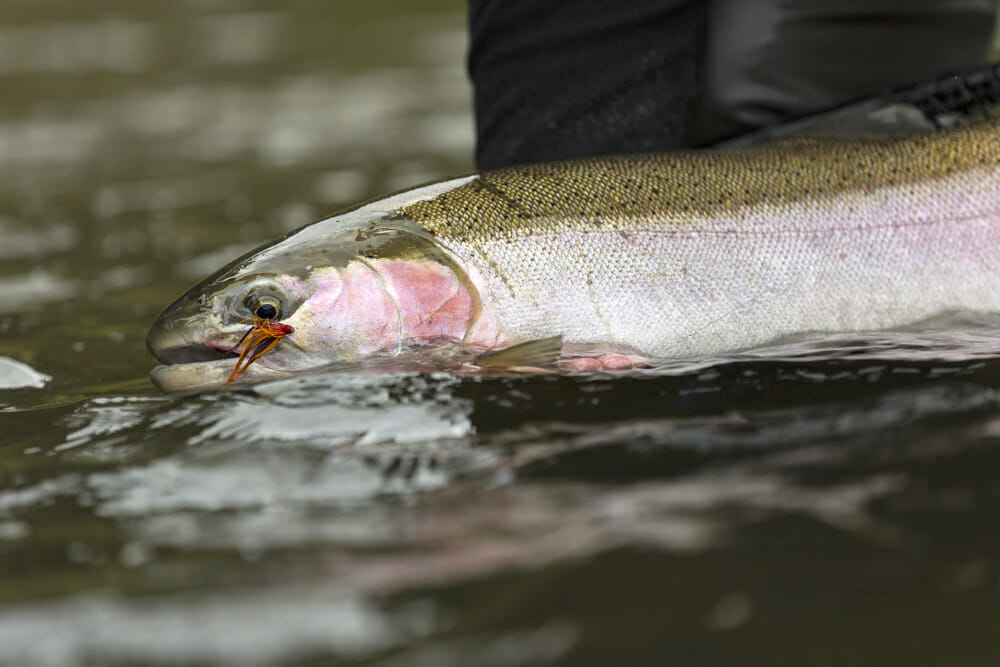 We've had 30 years to get these species recovered. More than $17 billion has been spent mitigating the impacts of the lower Snake River hydro system in numerous forms. From habitat improvement, modification of the dams themselves, increased flows to widespread predator management and intense scientific study, the river's salmon and steelhead are still on the Endangered Species List with no delisting in sight
If you don't know where to go fishing next, check out this map. Compiled by the Trust for Public Land, it outlines every project the Land and Water Conservation Fund has helped become a reality over the past half century. There is also a map to looks at...
One of Trout Unlimited's important partners in Pennsylvania is the Center for Dirt and Gravel Roads Studies at Penn State. TU recently caught up with Steve Bloser, the Center's director, for a Q&A.
On Tuesday, the Alaska State legislature voted 41-18 to block a Pebble Limited Partnership from being confirmed to the Board of Fisheries. This is another win for Bristol Bay that shows the power of our collective voices.
Meyers Earthwork crew constructing a roughened rock ramp to restore passage at the Deer Creek Irrigation District Dam, summer 2019.Photo by Amiana McEwen, Northwest Hydraulic Consultants. Editor's note: TU works with some extremely talented characters...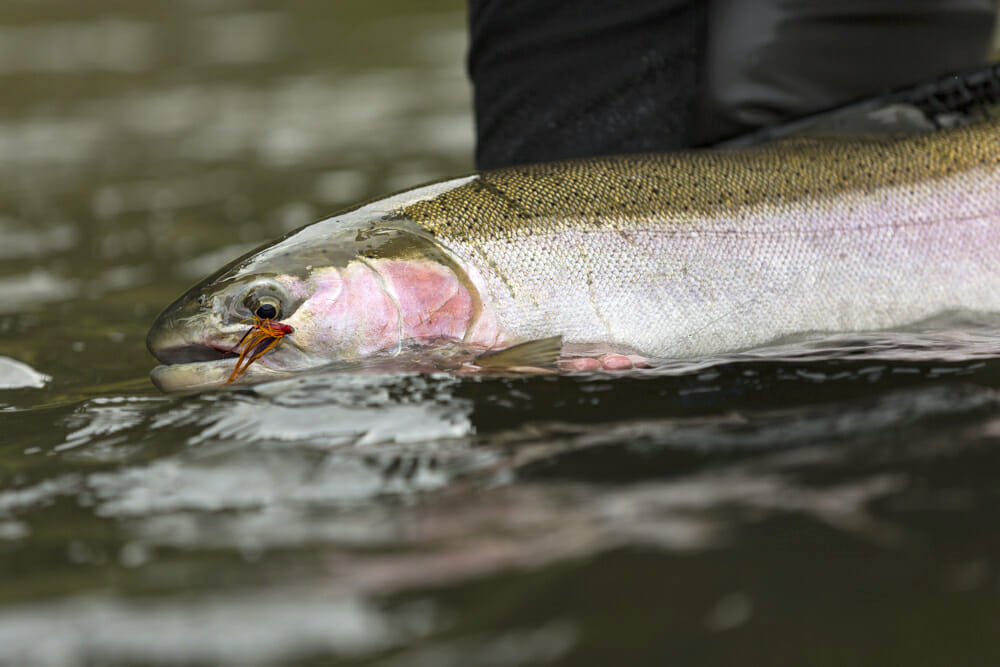 These remarks were delivered yesterday at the 2021 Environmental Conference at the Andrus Center for Public Policy at Boise State University. I want to begin my remarks today by talking about SARs—not the viral respiratory disease, but the percentage...
Besides, what if her children – including those she has worked with through Trout Unlimited's youth initiative programs – emerged as leaders of conservation and increase their generation's efforts to restore and protect nature?
Trout Unlimited and the Theodore Roosevelt Conservation Partnership have teamed up to create four videos that highlight Pennsylvania public fishing and hunting lands made possible by the Keystone Fund
As originally appeared in the Native American Fish & Wildlife Society newsletter by Ty Churchwell, TU's Angler Conservation Program's mining coordinato There's an old saying, "If it's not grown, it's mined." What a profound thing to think about, and...
Federal practices related to oil and gas leases are out of step with Colorado values As originally published in Colorado Newsline By Mark Seaton There's a looming threat to public lands in Colorado, but Congress can take action before it turns into a hornet's nest for...
Last year it was Larry who wowed the crowd with his 140 mile swim. This year, Trash Can Jr. is in the lead, migrating nearly 50 miles to date. But the real question is what the heck is going on with Wesley Cooper Saywell Farty Pants? It's the 4th and final year for...
Colorado's namesake river is in trouble. With the ongoing megadrought, climate change and many straws dipping in to satisfy a thirsty, growing population, agriculture and many other uses, fishing and the river's ecological health are in jeopardy. Luckily,...
"Today, given the pace and impacts of climate change, there is a true sense of urgency to plant trees as an effective way to sequester carbon, the process by which atmospheric carbon dioxide (CO2) is taken up by trees and other plants through photosynthesis and stored as carbon in biomass and soil. This will be a productive component of our national strategy to reduce carbon emissions."
Create a call to action
Keep the C2A short and sweet.
Link the image and the button to the page you want people to go to. 
You can use light or dark text.
Get fly patterns, fishing tips and conservation news in your inbox weekly.