Jen Ripple, editor and publisher of DUN Magazine, has worked her tail off over the last several years, throwing everything she's got into her passion and crafting a publication that shows how relevant women really are in the fly-fishing community.
Join Trout Unlimited today
Help us protect the places you love to fish, and to make your fishing better.
One nice thing about the change in the weather is that we were beginning to see a lot of golden aspen trees. It is almost as though they give off their own light. Even well after sunset, you walk under an aspen tree stand and see the trail light up.
This Faces of Restoration is a bit different from our typical posts highlighting a great contractor or construction partner(s) who help us complete our on-the-ground projects all across the country. Today, we are highlighting Erin Rogers, TU's Western New...
Many of the old buildings made me feel like I was walking through the Old West.
It would be a serious understatement to say that 2020 has been a challenging year. Yet in the midst of a global pandemic and its harsh toll on our economy, communities and personal lives, Trout Unlimited and our supporters and partners helped deliver some outstanding...
As we approach the end of 2020, the Great Lakes region is two presidential signatures away from securing major legislative wins. Congress recently approved funding measures for the Great Lakes Restoration Initiative (GLRI) and for the Brandon Road Lock and Dam...
This week, Congress passed the omnibus spending bill, which will fund the federal government until next year. The legislation also includes several significant western water bills critical to Trout Unlimited's work in the West. TU thanks the House and Senate leadership for the passage of these important water bills
With massive projects like the proposed forest and watershed restoration efforts in Arizona come massive roadblocks. But roadblocks won't deter Arizona Trout Unlimited from accomplishing its critical goals of forest and, therefore, watershed restoration....
If you need a pick-me-up, this is it. It is with great excitement that we share the short film, "Return to Us: Restoring Alaska's Eklutna River," with you. As of today, it is available free of charge online for all to enjoy. Return to Us chronicles the historic effort...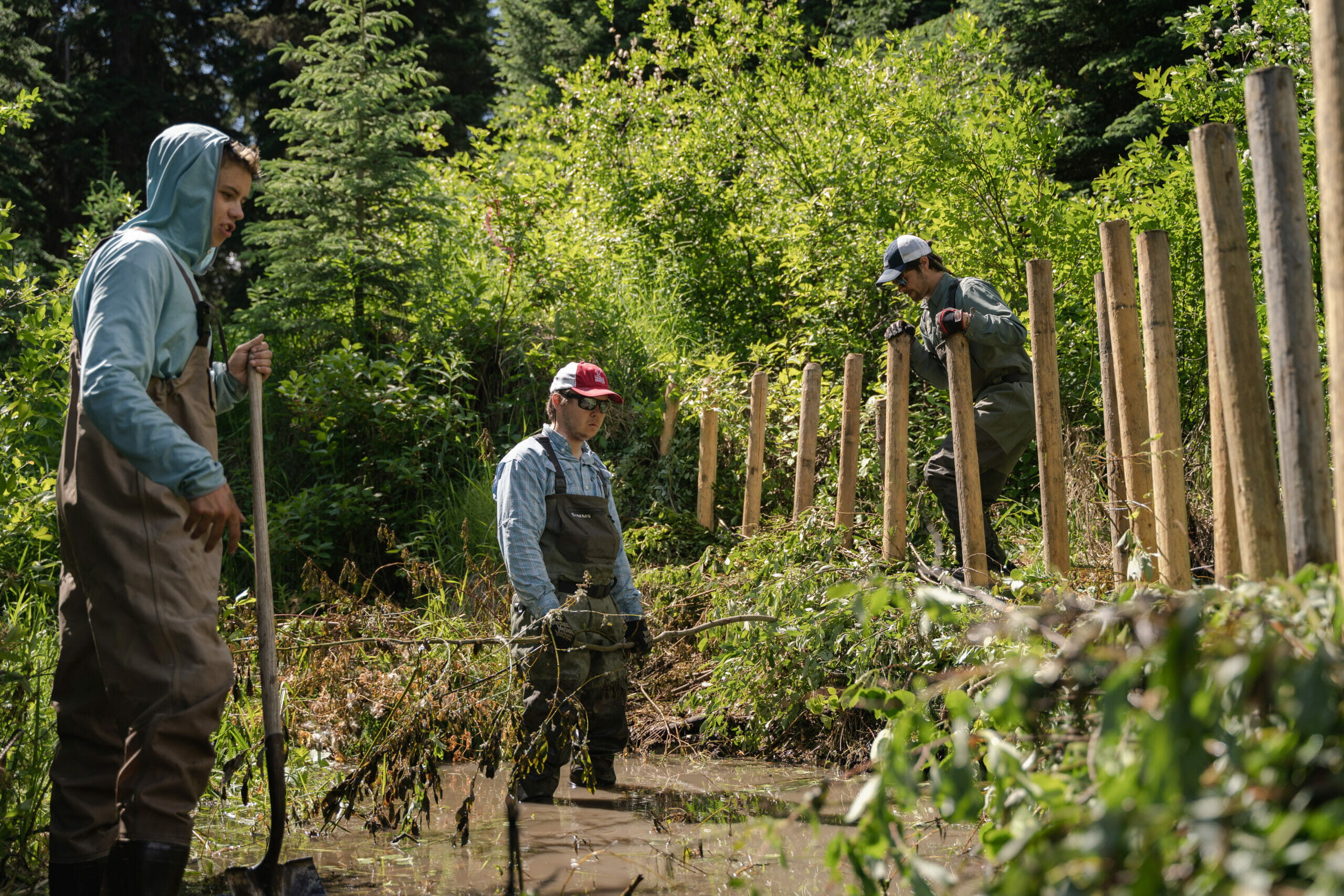 Simply put, we have learned a lot from beavers in ways we can help protect our most important fisheries from the ravages of climate change. We know how to utilize their skillsets to restore resiliency to our home waters
In August 2020, TU worked with our partners in northeast Wisconsin to remove a remnant logging dam in the North Branch Oconto River near Wabeno
On the Mendocino Coast in California, an historic railway line is at the heart of a suite of restoration projects completed this year that will help imperiled fish species in one of the most important river systems on California's North Coast for Coho Salmon and steelhead.
The trout in our virtual trout tank at the Trailside Museum are starting to feel the stress of the rising ammonia levels. Without a healthy bacteria colony in the tank, the nitrogen cycle will not work to neutralize the ammonia resulting in a high trout mortality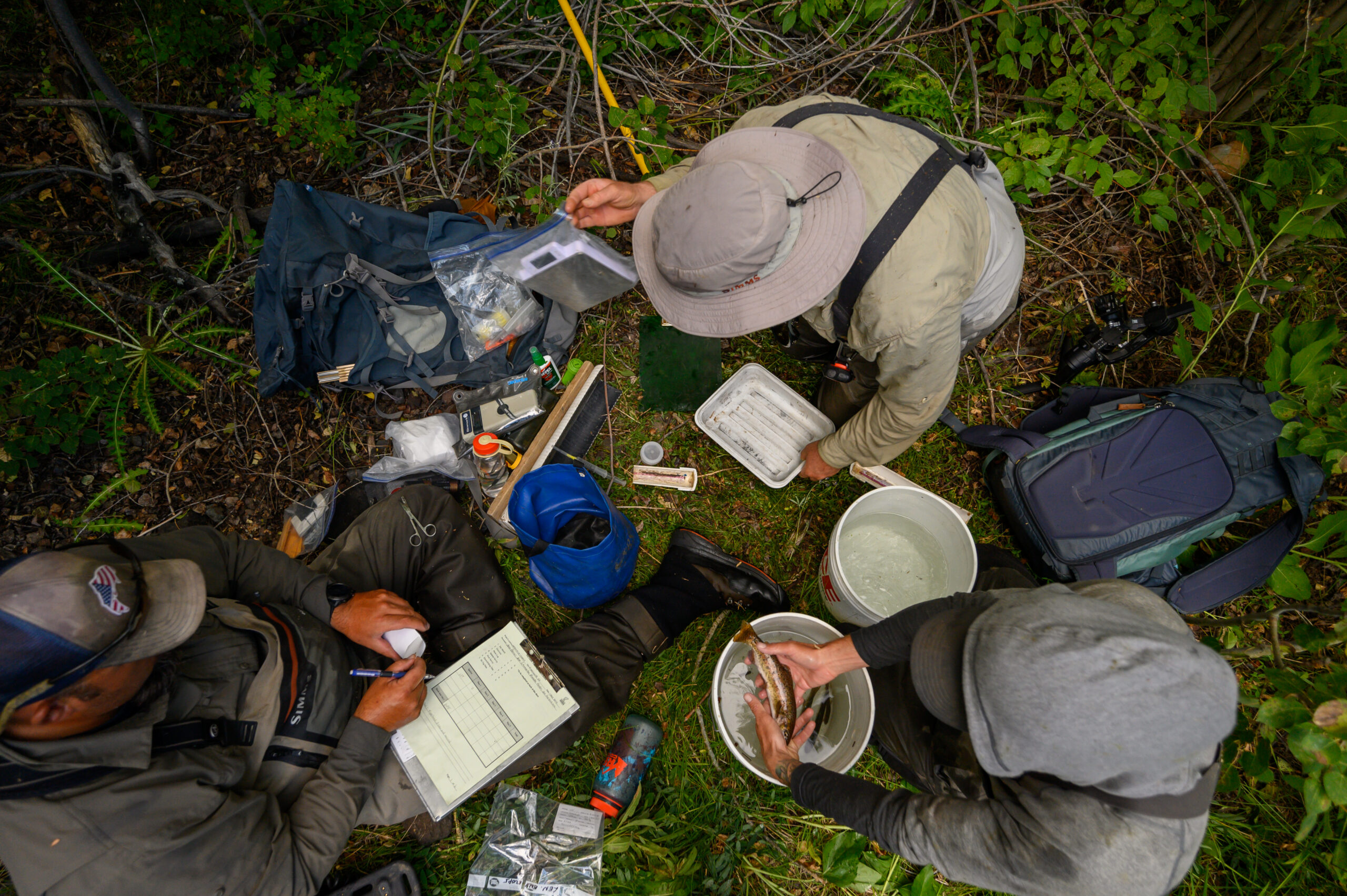 I finally realized it's because every time I get new genetic results it's like receiving a surprise gift.
Colorado TU and national TU worked in harmony to pass groundbreaking changes to Colorado's oil and gas drilling regulations. Starting in 2014, Trout Unlimited initiated conversations with the oil and gas industry and conservation...
By Chris Collier Working with the Town of Beaver and Wisconsin Department of Natural Resources, Trout Unlimited recently helped replace a fish passage barrier on the North Branch Beaver Creek located in the middle of a state fishery area. Surveys at the site indicated...
Elected officials know they have one last shot to hammer out deals before the Congressional landscape changes permanently in January. The result? The lame-duck session … a sprint-to-the-finish flurry of legislative action defined by compromise we don't see too often on the Hill
By Mark Taylor During her hundreds of days wearing an electrofishing backpack in Pennsylvania, Kathleen Lavelle has searched for trout in just about every kind of stream, from tiny trickles to plunging, boisterous mountain rivers. But on a day in...
Unlike humans, trout only grow more beautiful with age. I know, I know, beauty's on the inside, but come on. We are all aware of growing older and should be able to admit to being bothered by it sometimes.
The permit denial for the proposed Pebble mine wouldn't have been made possible without millions of people submitting comments and signing petitions, calling elected officials, and of course, rocking "No Pebble Mine" stickers for nearly two decades.
While I knew increasing the size of a road crossing is always better for lowering flood flows, it is also incredibly beneficial to not just fish but also terrestrial species that use river corridors to migrate
"Three cheers to Simms for stepping up to help Trout Unlimited protect and recover the river that defines their community"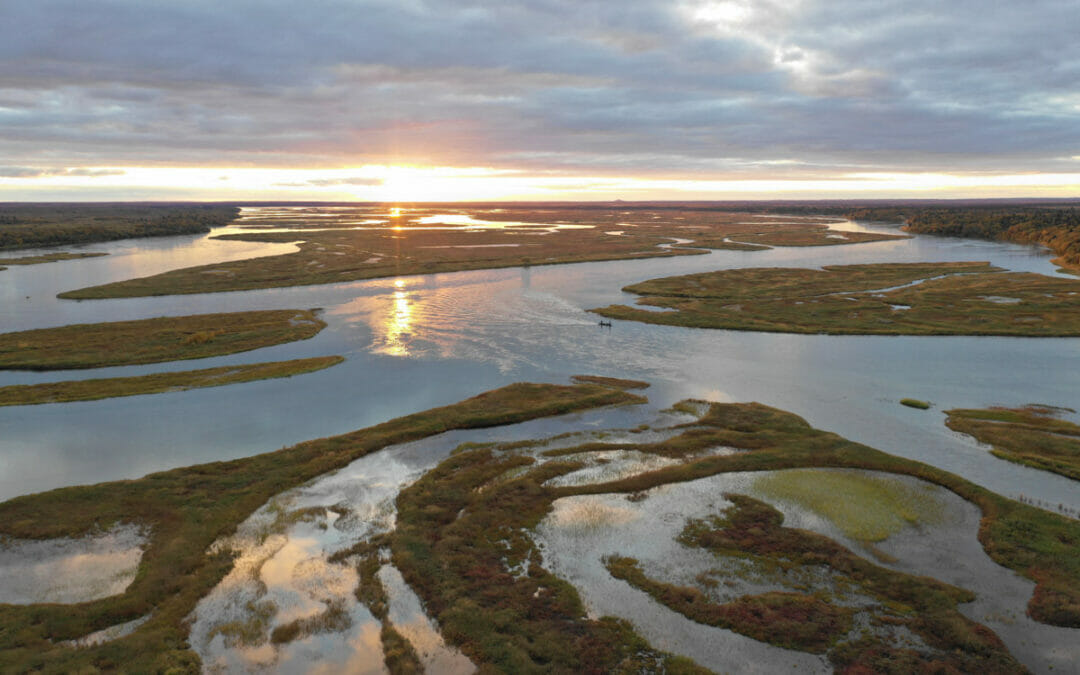 Today, the U.S. Army Corps of Engineers denied the key permit for the proposed Pebble Mine and announced that it found the proposed Pebble mine would cause significant degradation to the Bristol Bay region
Prolonged horseback trips into remote wilderness areas was actually part of the job description when I started working for Trout Unlimited.
Thanks to Arlin Grimes and his Aqua Terra Restoration business, the Rattlesnake Dam near Missoula, Mont., is now down
Create a call to action
Keep the C2A short and sweet.
Link the image and the button to the page you want people to go to. 
You can use light or dark text.
Get fly patterns, fishing tips and conservation news in your inbox weekly.