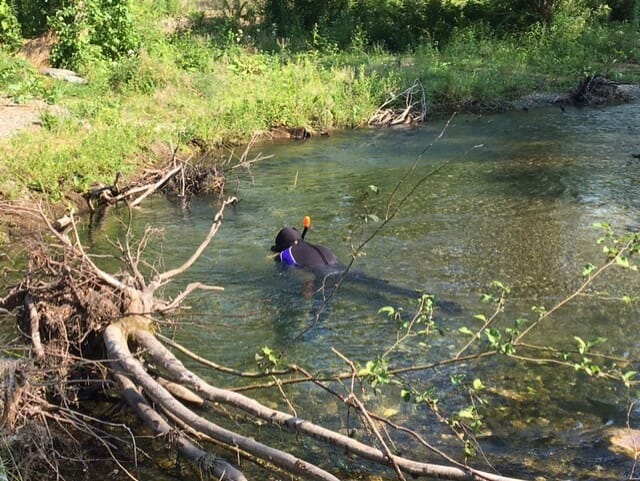 Snorkeling is a relatively easy and cost-effective way to survey streams for trout populations estimates. This summer, TU's Jacob Fetterman conducted his first surveys on a stretch of Camden Creek, a tributary to the Battenkill River, prior to a habitat restoration project. He will survey the same stretch next to estimate the impacts of the project.
Join Trout Unlimited today
Help us protect the places you love to fish, and to make your fishing better.
We have an unparalleled opportunity here. If the dams were removed, about 46 percent of the historic spawning and rearing habitat for spring and summer Chinook Salmon and summer steelhead is still accessible. Mile-for-mile, the Snake River basin contains the coldest, most undisturbed stream habitats in the Lower 48. If we are going to make major investments in wild fish recovery in the Columbia Basin, the Snake is the place to put our money.
Get your Winston rod and Cheeky reel.
Get your Life Member exclusive Winston PURE Rod and Cheeky Boost Reel. Become a Life Member to get yours!
Get fly patterns, fishing tips and conservation news in your inbox weekly.