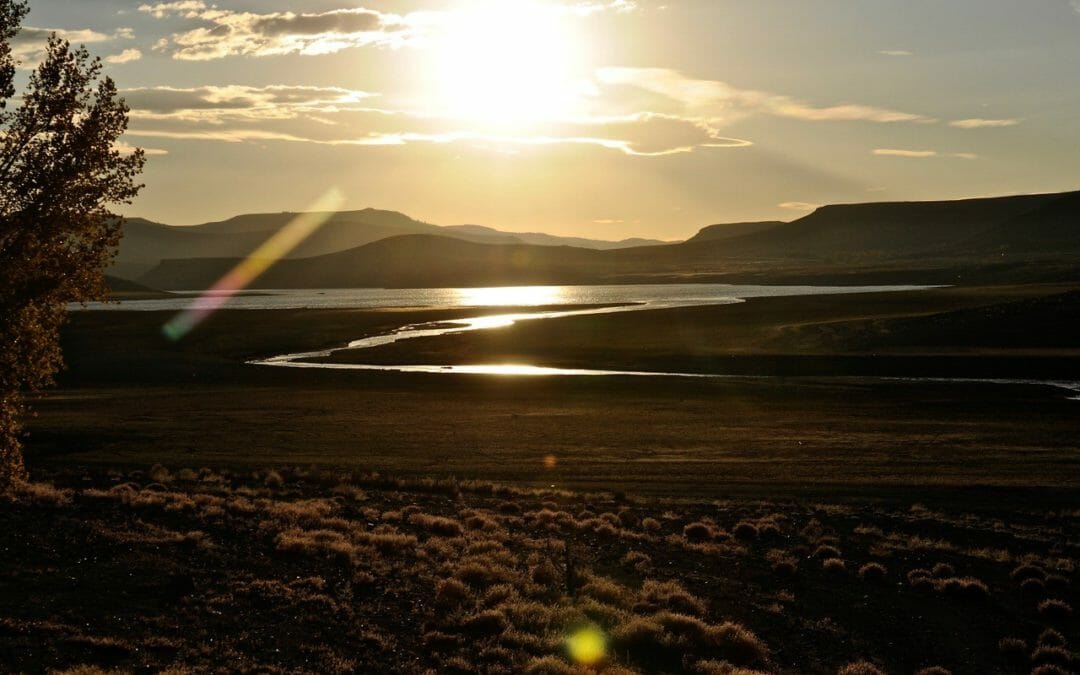 Stewing in the sun and smoke of the late-August afternoon, even the temptingly titled Shady Island River Park was overmatched. Cottonwoods lining the shore of the Gunnison River offered only modest relief as the mercury climbed north of 95 degrees, and soon enough the haze of Colorado's largest recorded wildfire would overcome our little oasis as well. To make matters worse, the water was too warm for fishing. The harsh realities of climate change were suddenly inescapable
Join Trout Unlimited today
Help us protect the places you love to fish, and to make your fishing better.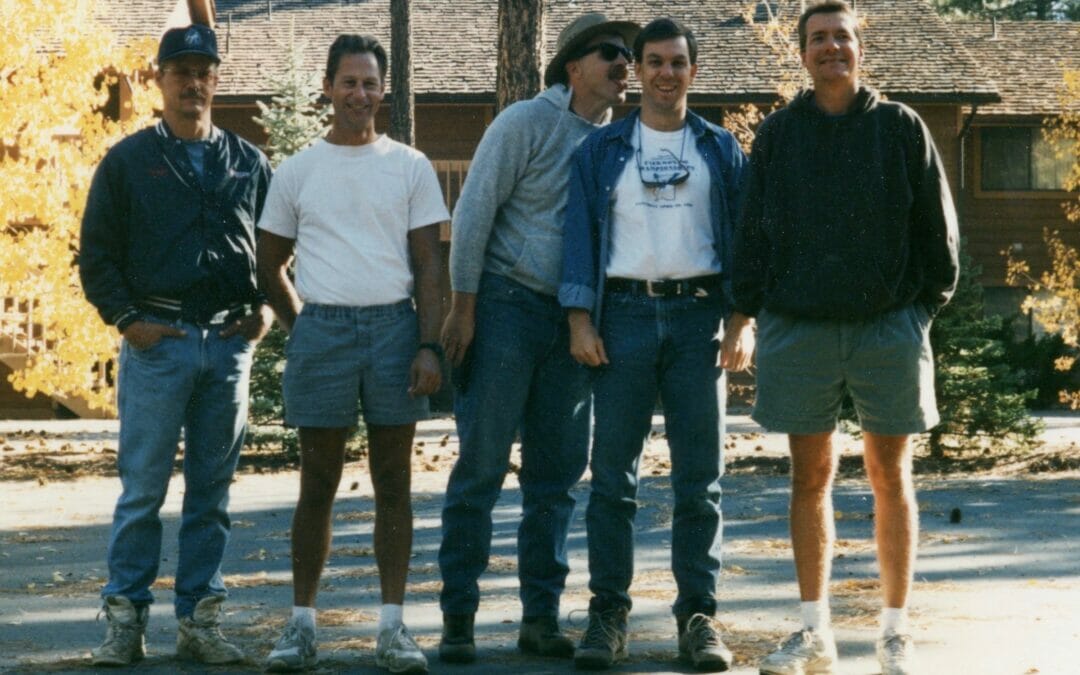 As age takes its toll, the memories become stronger By Drew Irby I was browsing through a collection of scanned photos the other day and came across a vintage pic from the family archives. I had been randomly thinking about what happened to certain friends from my...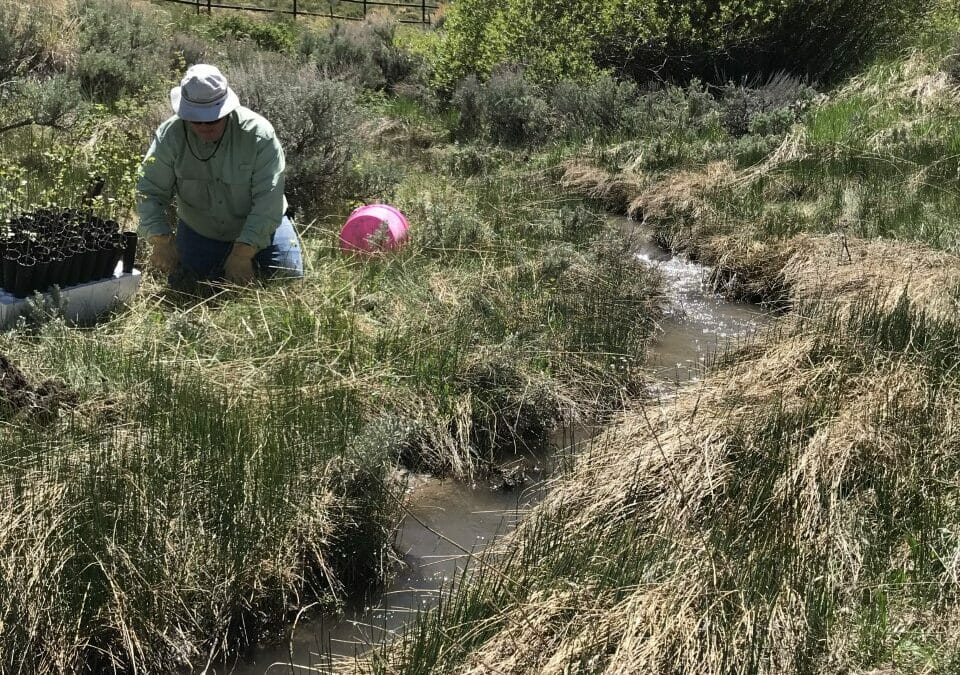 Volunteers from the Seedskadee TU Chapter in Wyoming helped plant hundreds of trees along cutthroat trout streams in the Little Mountain region.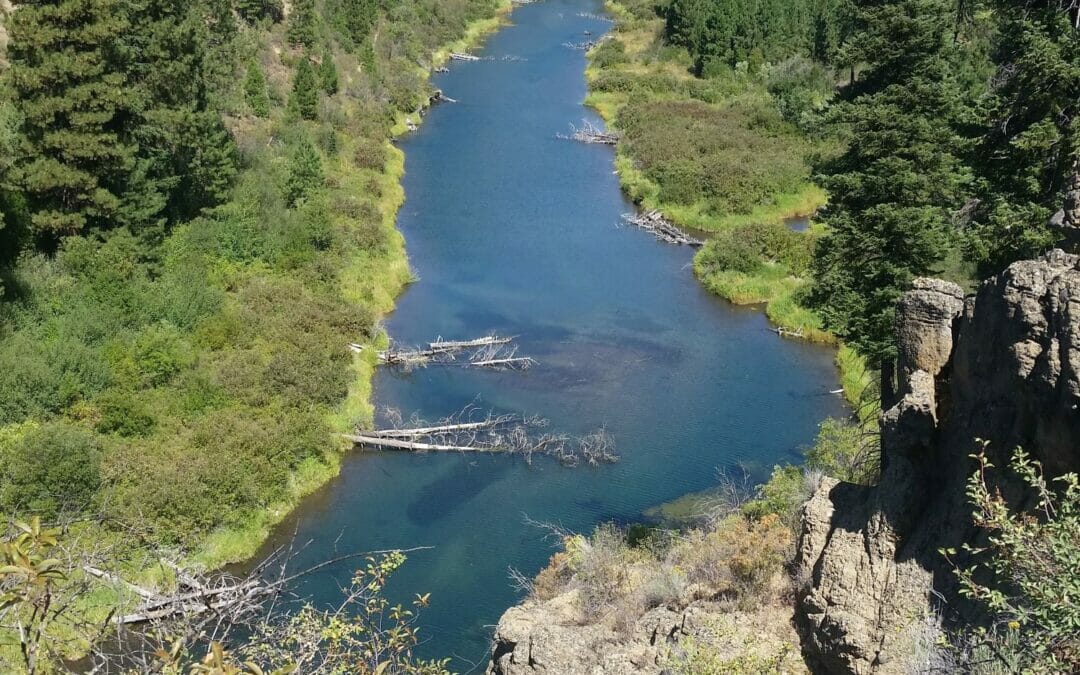 Last month, U.S. Sen. Jeff Merkley announced $11.6 million in new funding for habitat restoration projects in the Upper Klamath Basin, of which $1.53 million was awarded to Trout Unlimited for eight projects that will improve water quality and key habitat for native fish in the tributaries to Upper Klamath Lake.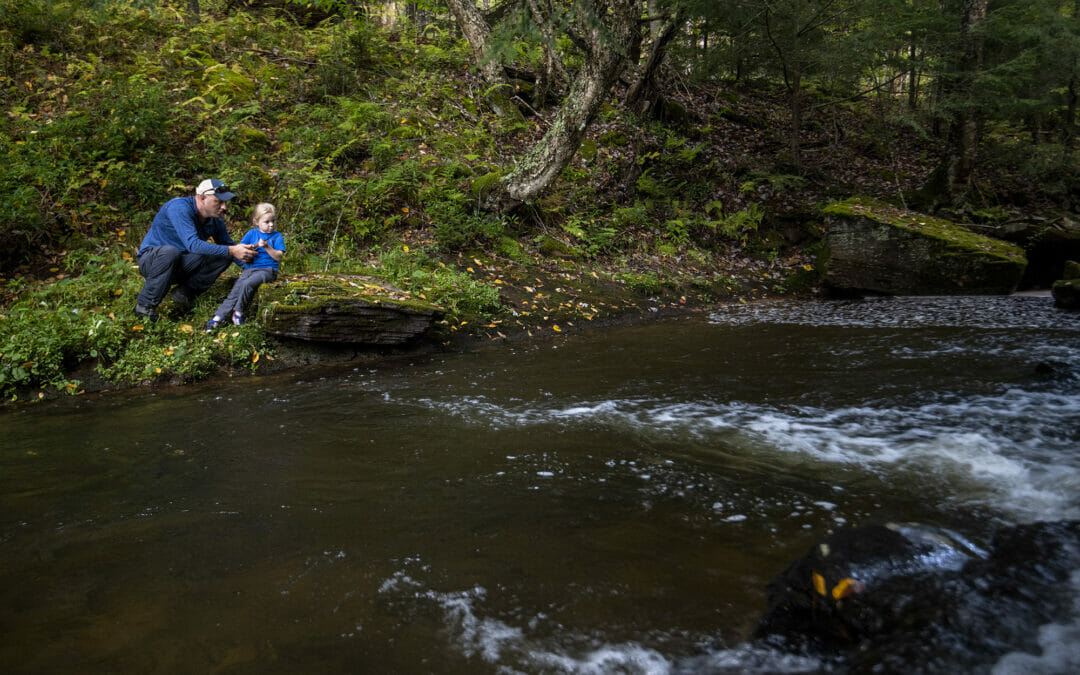 Trout Unlimited is offering free memberships to dads who are new to TU, love to fish (or want to learn) and care about conservation
Poverty Flats (credit: US Forest Service) How do we bring back salmon and steelhead? Look to the science. My career in conservation was informed by a magical experience at a place called Poverty Flats in the middle of the South Fork of the Salmon River in Idaho. At...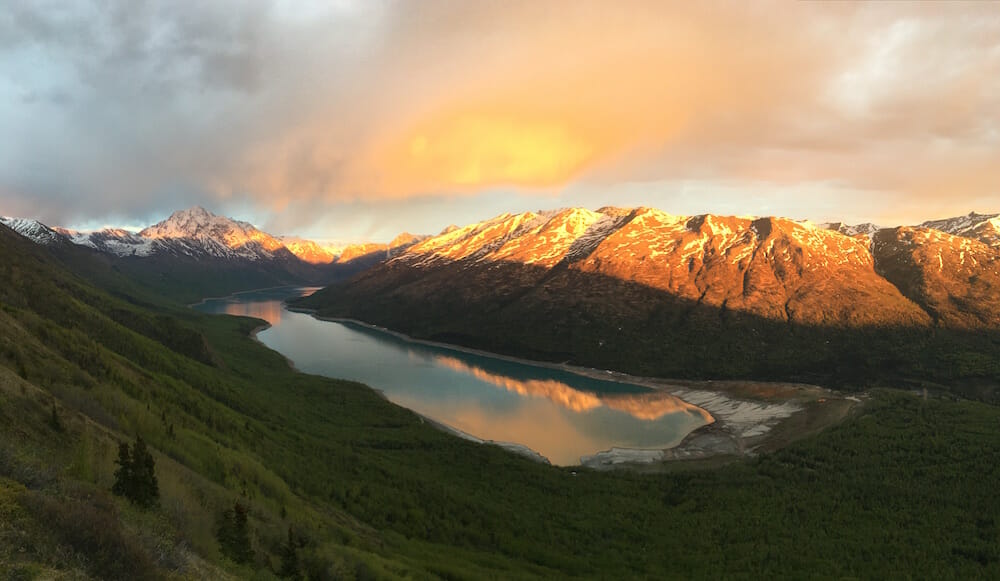 Chugach Electric Association is wrapping up their 2020 Board of Director Elections and CEA members have a say! If you are a CEA customer, you have the opportunity to vote and help select the two new board members who will lead the member-owned utility. Board members will play an important role in the utilities' decision making that will help write the next chapter in the Eklutna River's story since Anchorage utilities are obligated to mitigate, or make up for, impacts of the Eklutna Hydropower Projects to fish and wildlife.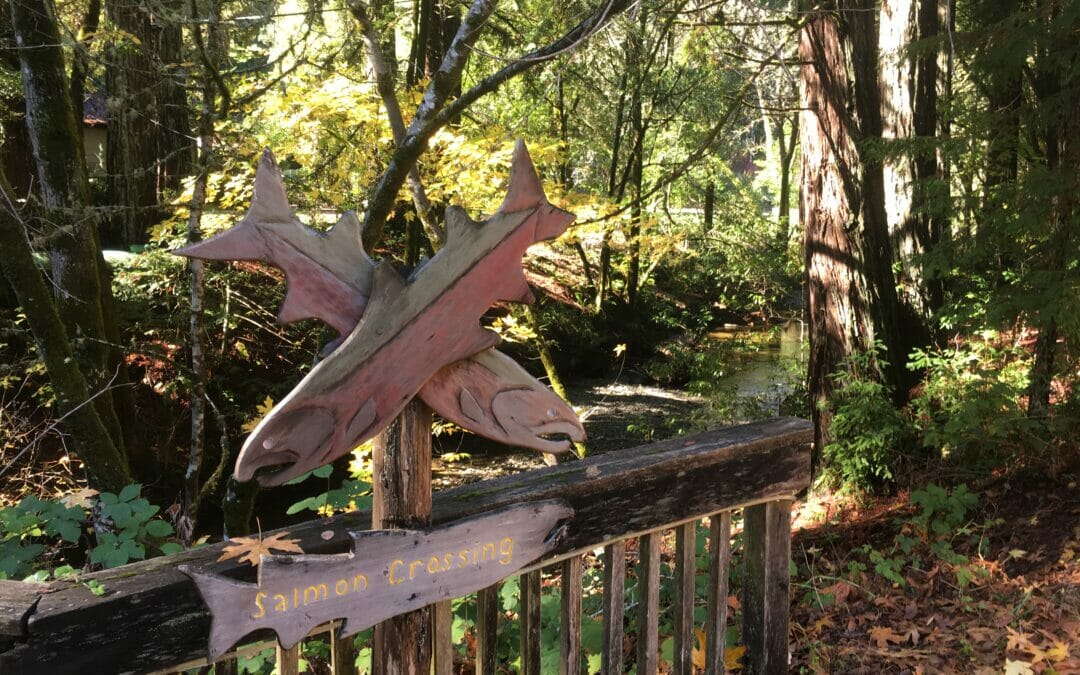 The Russian River watershed, north of San Francisco, is the focus of an intensive, multi-year effort to recover coho salmon – now one of the rarest native fish species in California.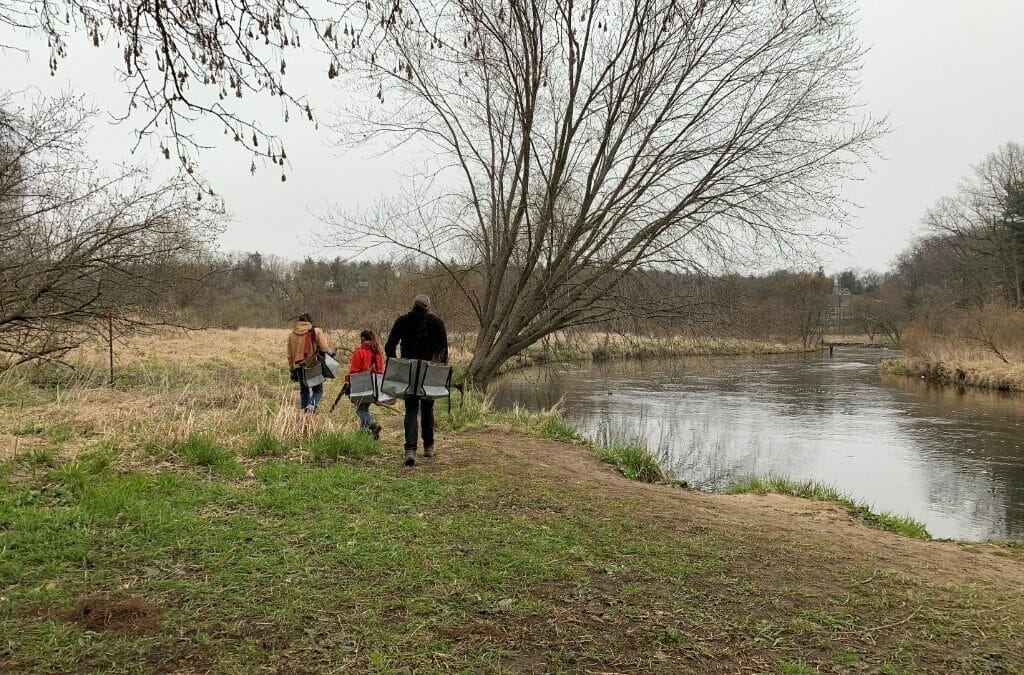 With planting bags slung over their shoulders, gloves and a specialized tree planting tool called a "hoedad" in hand, the Rogue River Tree Army descended toward the river. In just three weeks, 16,000 newly planted trees took root in their new home
EPA issues final rule limiting state and tribal authority to protect their streams The Delaware River. (Trout Unlimited photo.) Six weeks after stripping federal protections from millions of miles of streams and millions of acres of wetlands, the Environmental...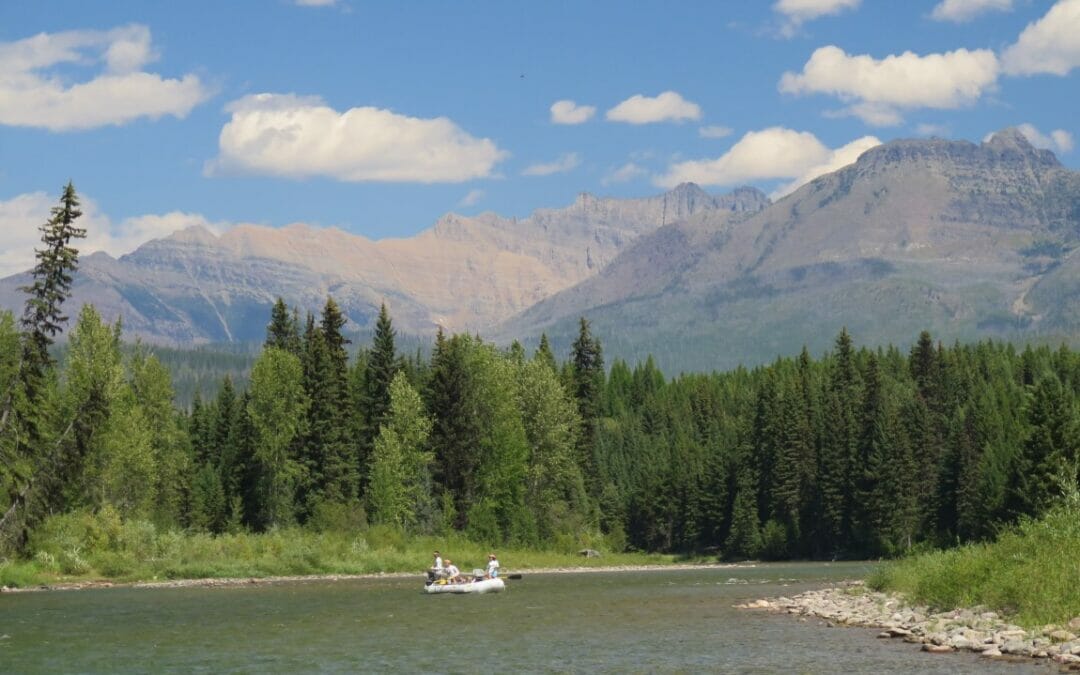 We can turn to Aldo Leopold for important lessons that are ideal for the times.
Forward: Sheep Creek is a tributary to the Grande Ronde River and provides important spawning and rearing habitat for salmon and steelhead. But over the past few years, the Oregon Department of Fish and Wildlife has found no salmon redds (nests) and few steelhead...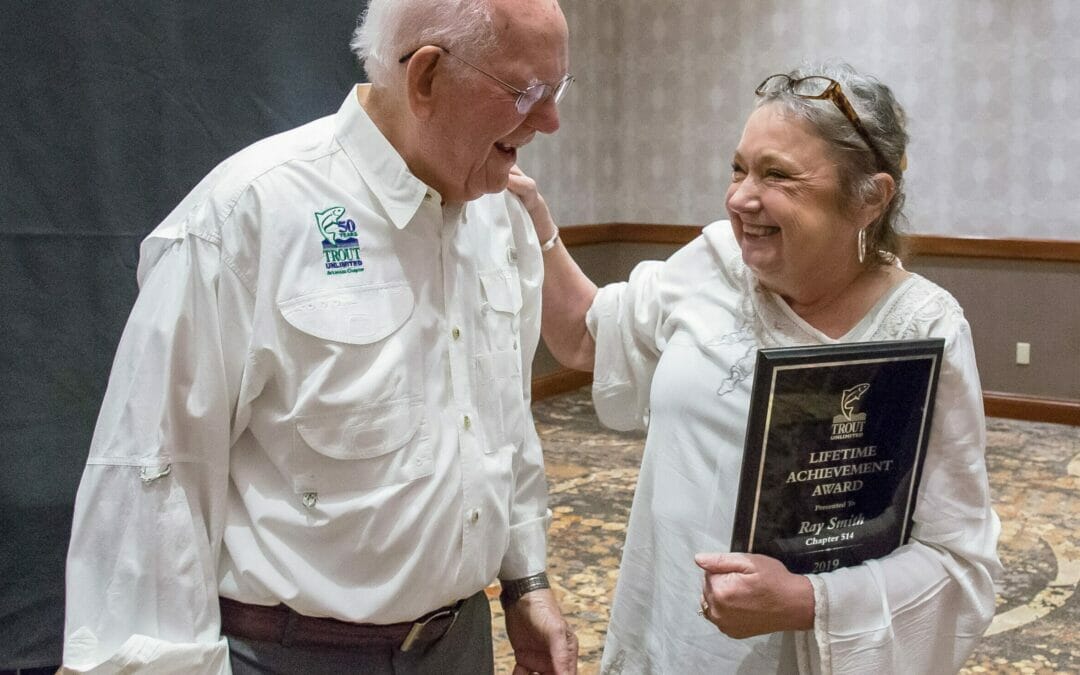 With patience and perseverence, Kerri Russell helped push TU toward a more inclusive and diverse future.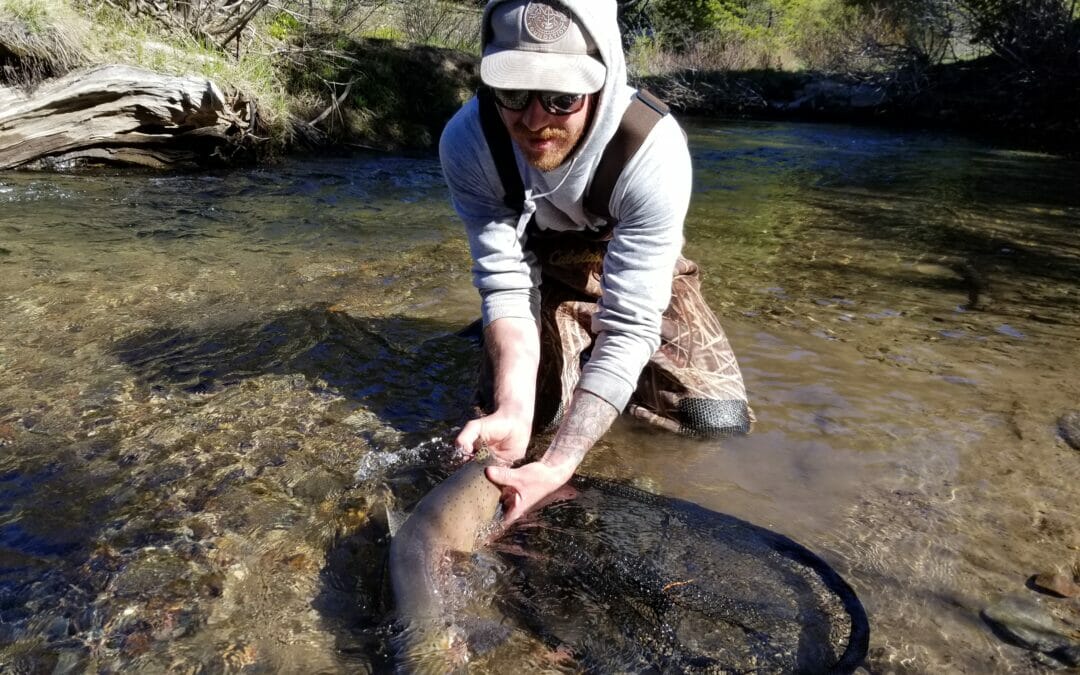 By Jason Barnes As one of only two lakes in the world to support a relict self-sustaining and naturally reproducing population of Lahontan cutthroat trout, a threatened species under the Endangered Species Act, Independence Lake is irreplaceable. We are no...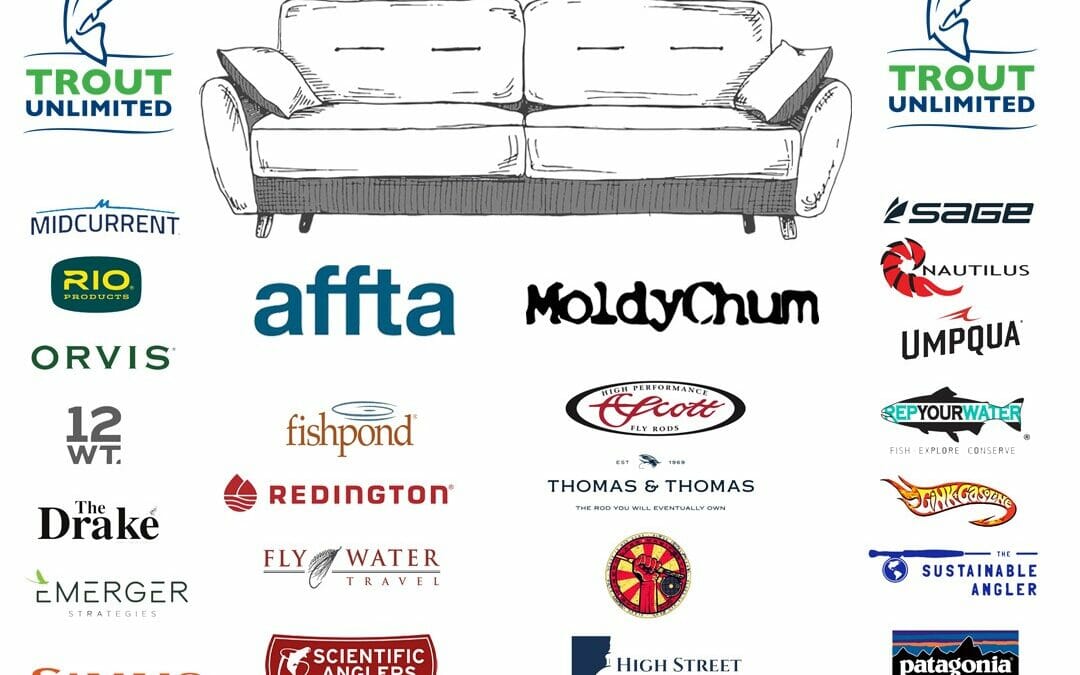 Trout Unlimited President and CEO Chris Wood will join Keith Curley and Rob Masonis, TU's vice presidents for eastern and western conservation, respectively, this week when they all "sit down" for the American Fly Fishing Trade Association's...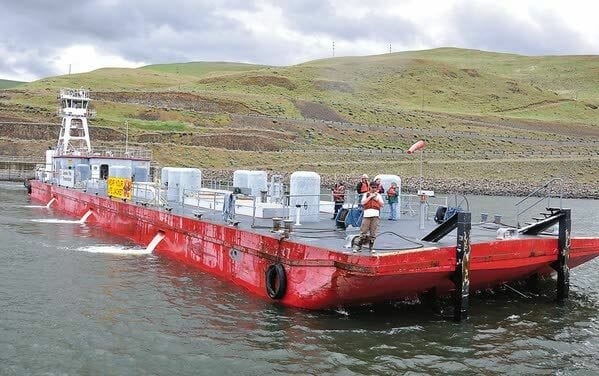 "To repeat the obvious, that means in 2006 an estimated 42 percent of the spawners in this "wild" population were hatchery fish. Statistical modeling indicated the number of steelhead smolts barged in the Snake River in the previous several years was a strong predictor of PHOS (Percent Hatchery Origin Spawners)."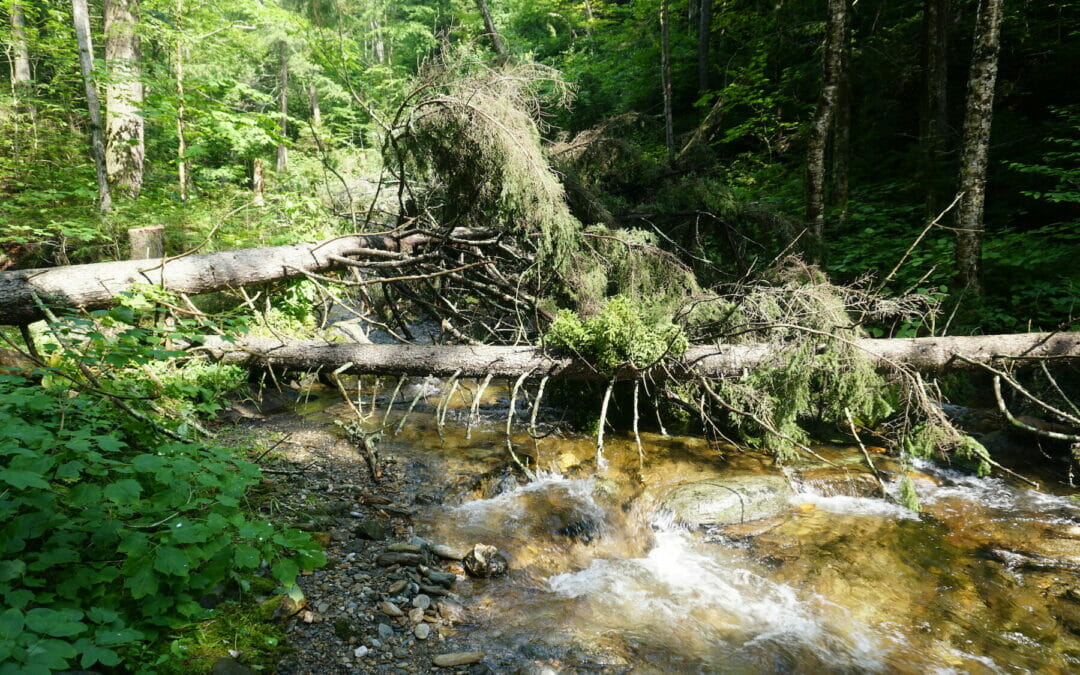 "To protect and restore trout and salmon and the watersheds on which they depend." The mission of Trout Unlimited cannot be accomplished without the help of partners. One of our most important partners is the United States Forest Service. The Forest Service manages...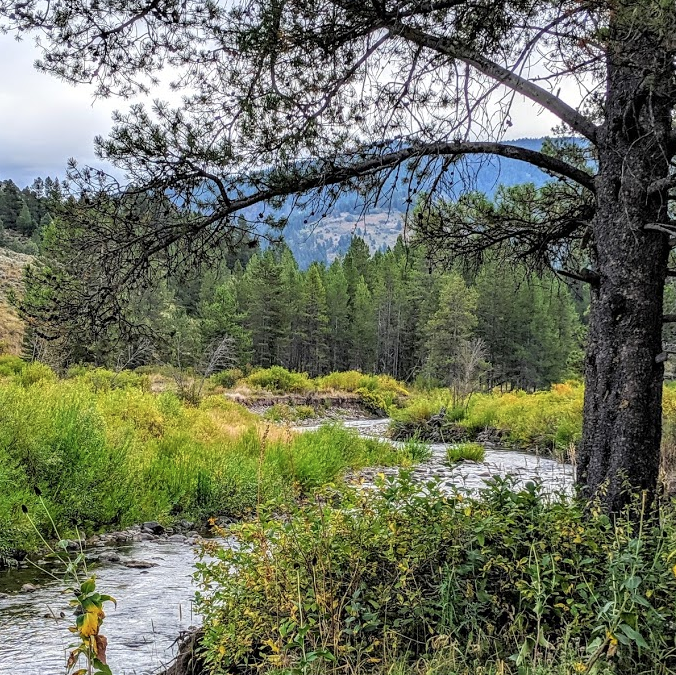 Take TU's climate change survey and help us direct our future work in this important arena.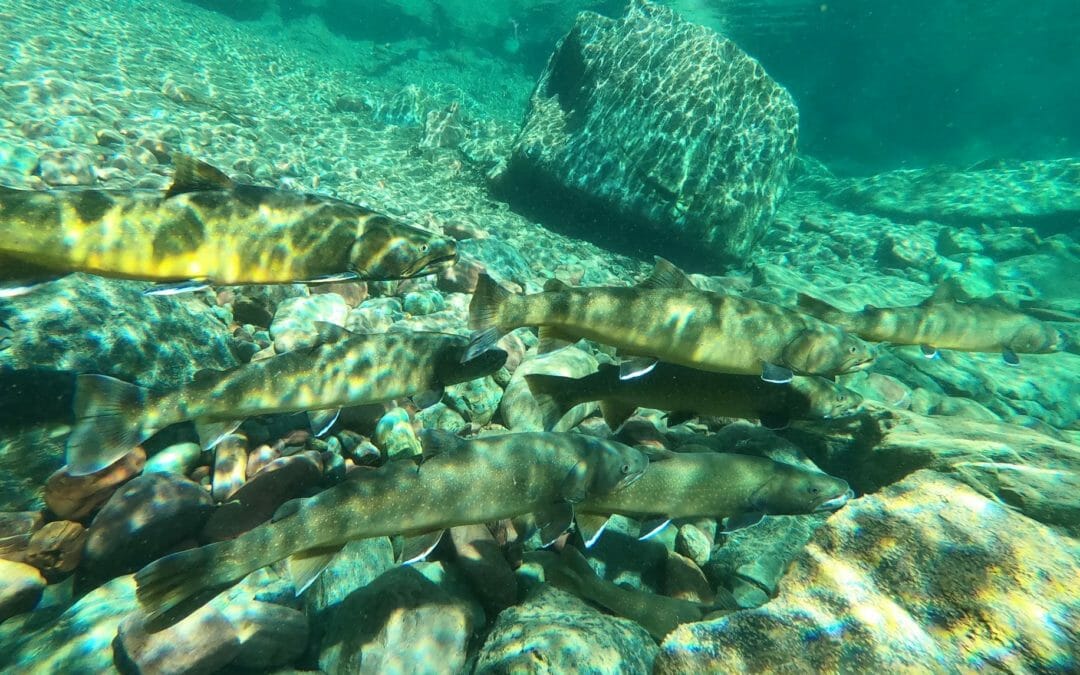 "Because native trout have adapted over centuries and millennia in specific environments, they are, in many cases, more likely to survive the extremes of those places. Having passed through the crucible of a specific system's cycles of drought, flood, and wildfire a native trout species may be more hardy than non-native fish."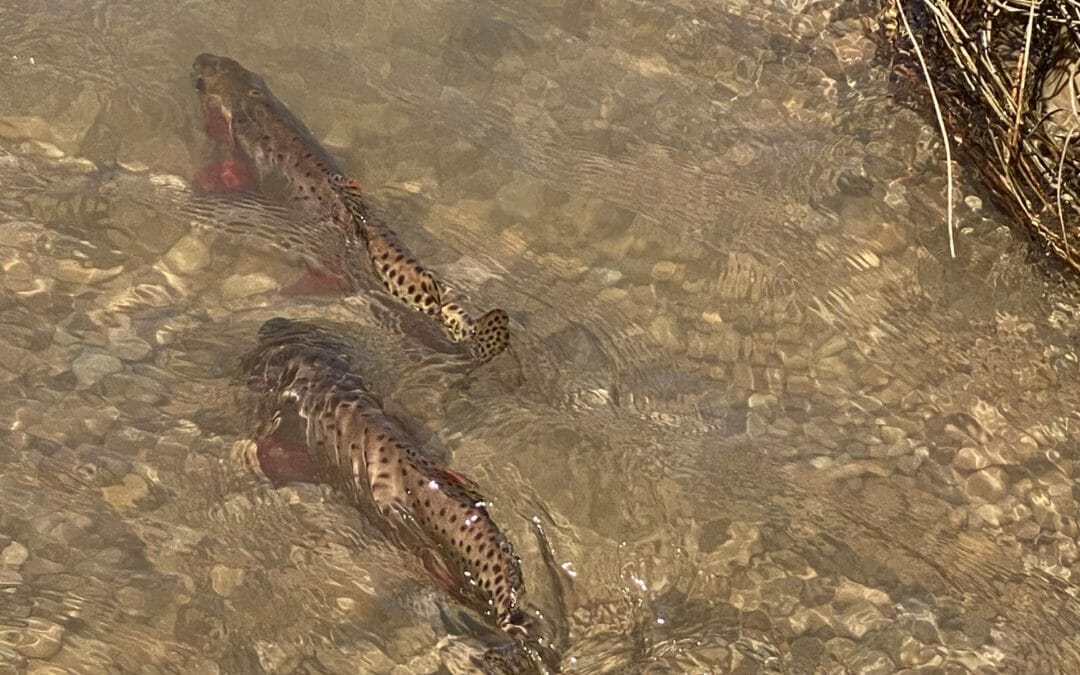 It often takes years for the results of conservation work to be recognized, but sometimes it happens during the process. Such was the case on a recent project Trout Unlimited was working on with the Utah Division of Wildlife Resources in northeastern Utah.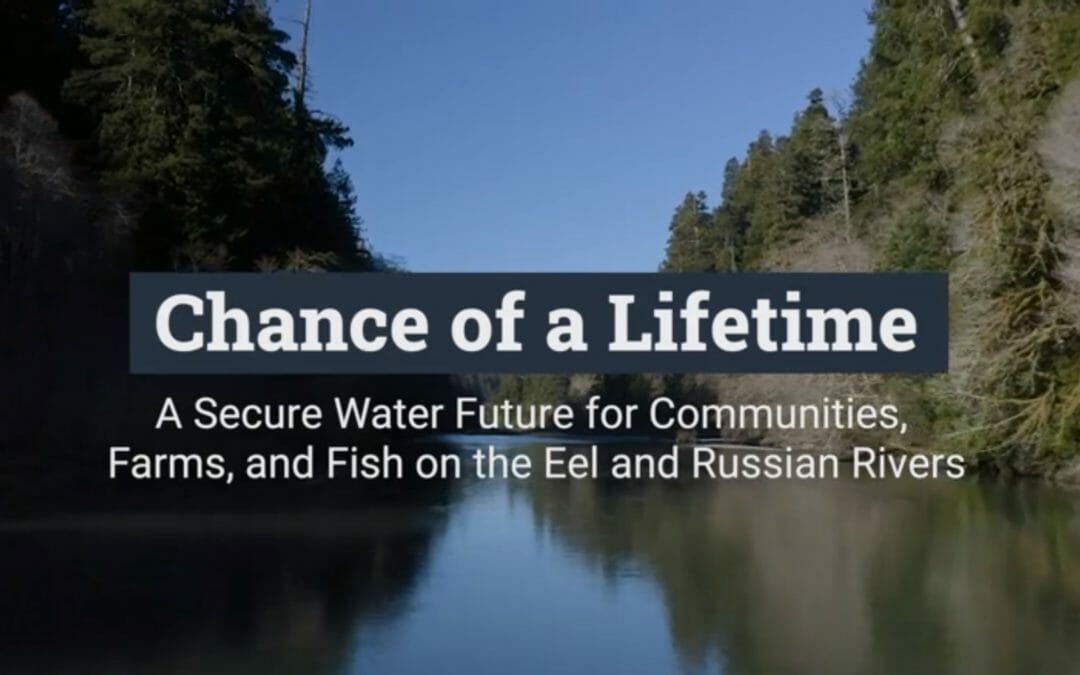 How a unique partnership is working restore Eel River salmon and steelhead and keep water flowing to Russian River farms
Small streams need protection. (Photo by Josh Duplechian) I have spent some quality time in the state of Oregon, and I know a beautiful treasure of a river when I see one—even if I might not be the best at catching the trout and salmon that swim in them. U.S. Rep....
This remote section of the Middle Fork of the Gila calls to adventurers who are willing to explore the depths of this incredible place worth permanently protecting.  By Dan Roper Restoring watersheds and protecting clean water are at...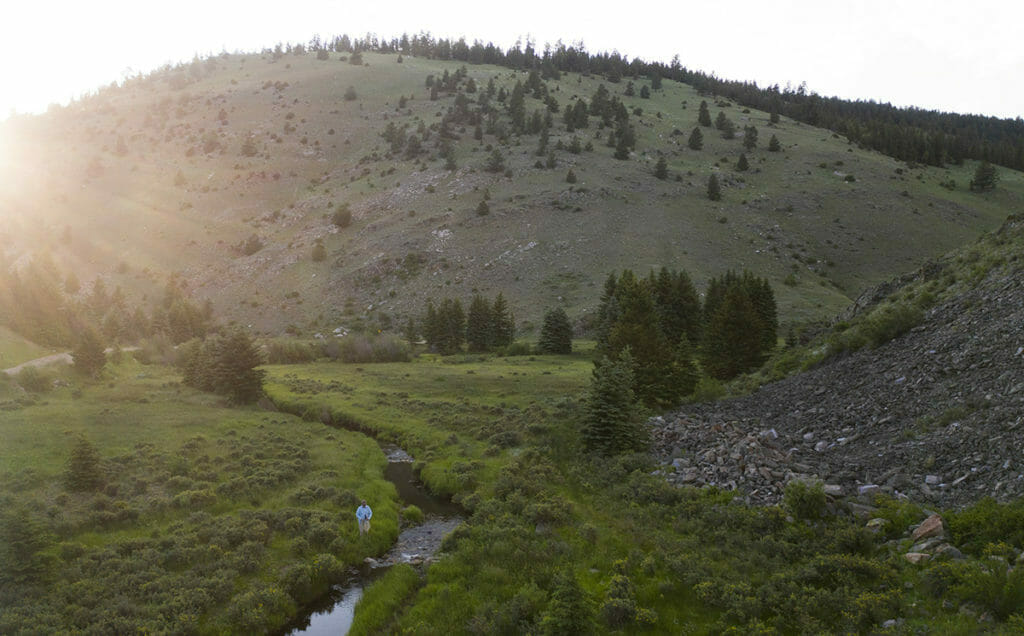 Should New Mexicans have the right to wade, float and swim in all the state's waterways? And if that's the case, what does that mean for private landowners?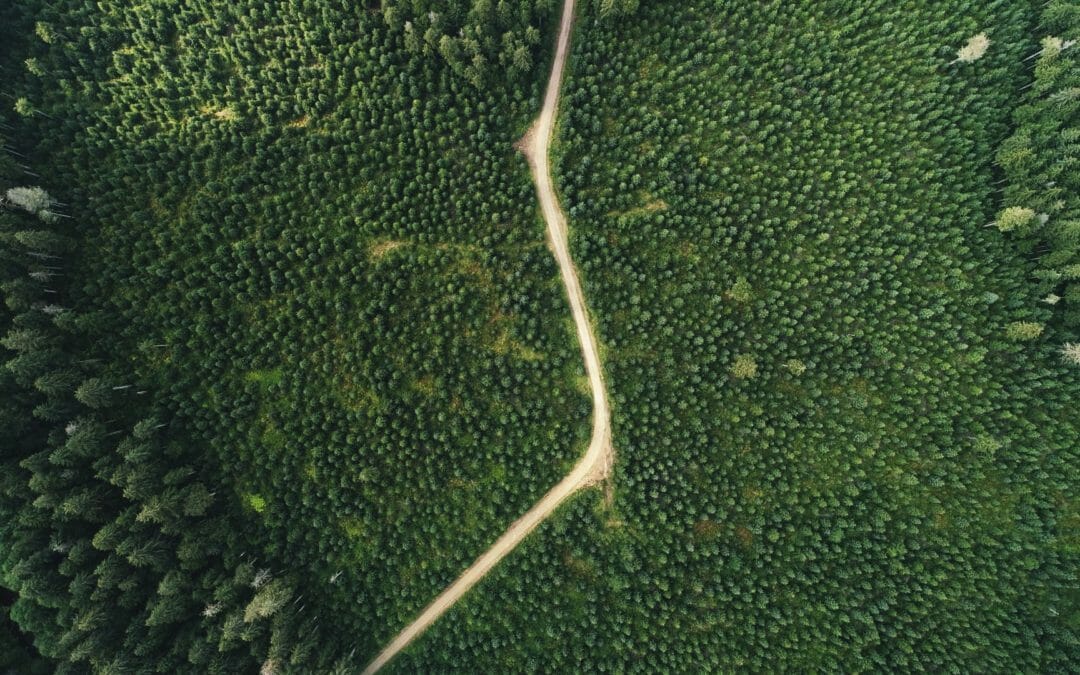 Keeping track of efforts to save the "Roadless Rule" in Alaska hasn't been easy.
Create a call to action
Keep the C2A short and sweet.
Link the image and the button to the page you want people to go to. 
You can use light or dark text.
Get fly patterns, fishing tips and conservation news in your inbox weekly.