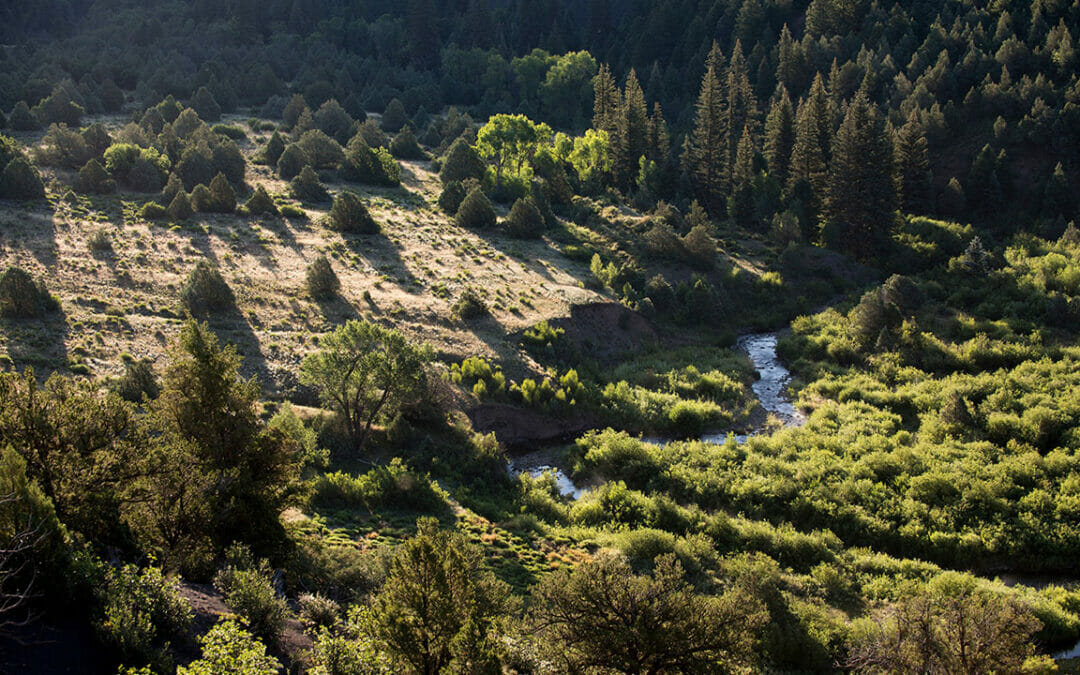 "Any actions that limit transparency and public engagement are actions that undermine trust and forsake opportunities to bring stakeholders together. Federal decision making can be a time-consuming process, but quick decisions often lead to bad decisions," says TU's Chris Wood about rollbacks to NEPA

Join Trout Unlimited today
Help us protect the places you love to fish, and to make your fishing better.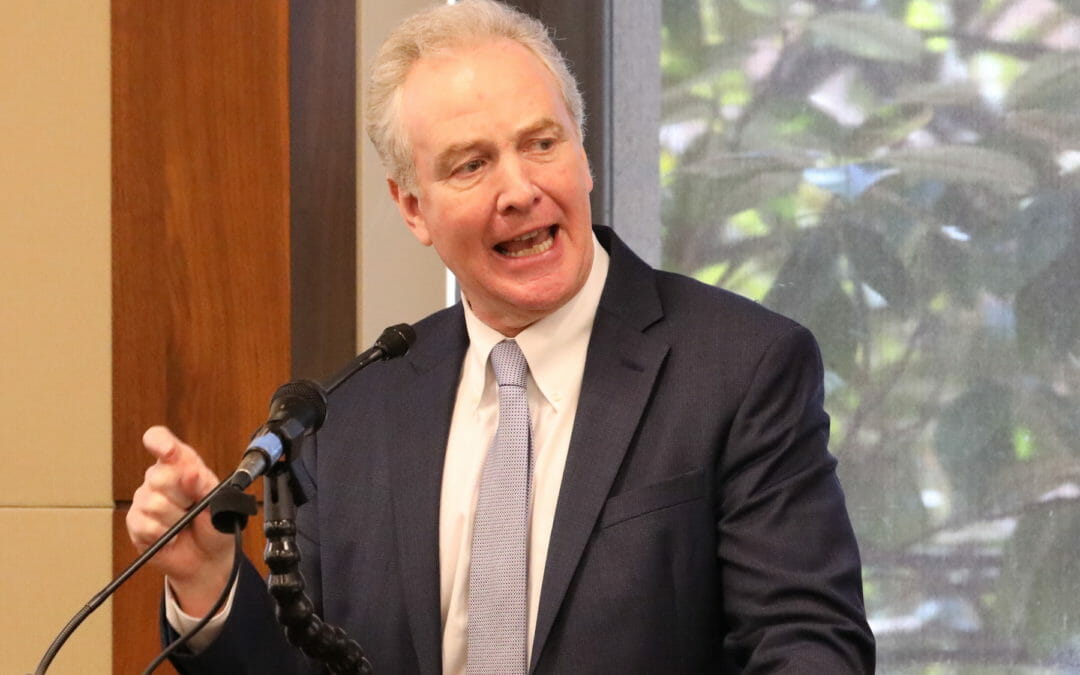 Started in 2018, Trout Unlimited's Western Maryland Initiative has been making progress improving habitat for native brook trout and other species — work that also benefits the health of the Chesapeake Bay. Stable sources of funding are critical...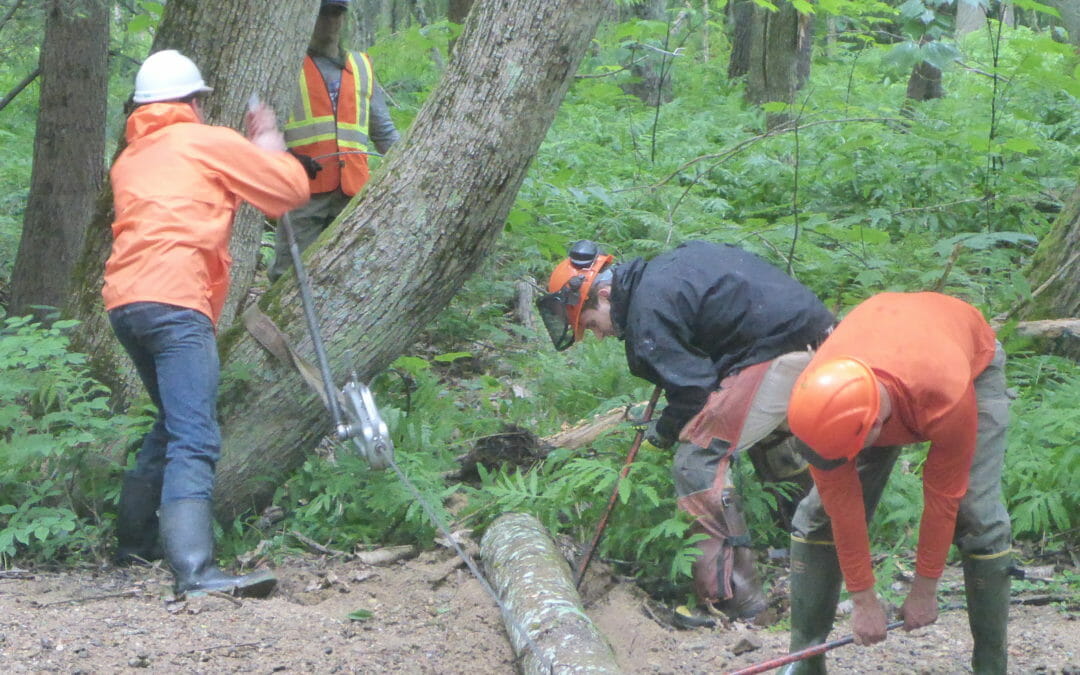 From reconnection projects to in-stream habitat restoration, Trout Unlimited's staff had a great year in New England in 2019, and are teed up for another big one in 2020. The efforts helped improve access to dozens of miles of previously out-of-reach streams for the...
The Great American Outdoors Act would fund LWCF and restoration projects across the country. On Monday a bipartisan group of Senators introduced the Great American Outdoors Act (S. 3422) to fully and permanently fund the Land and Water Conservation Fund...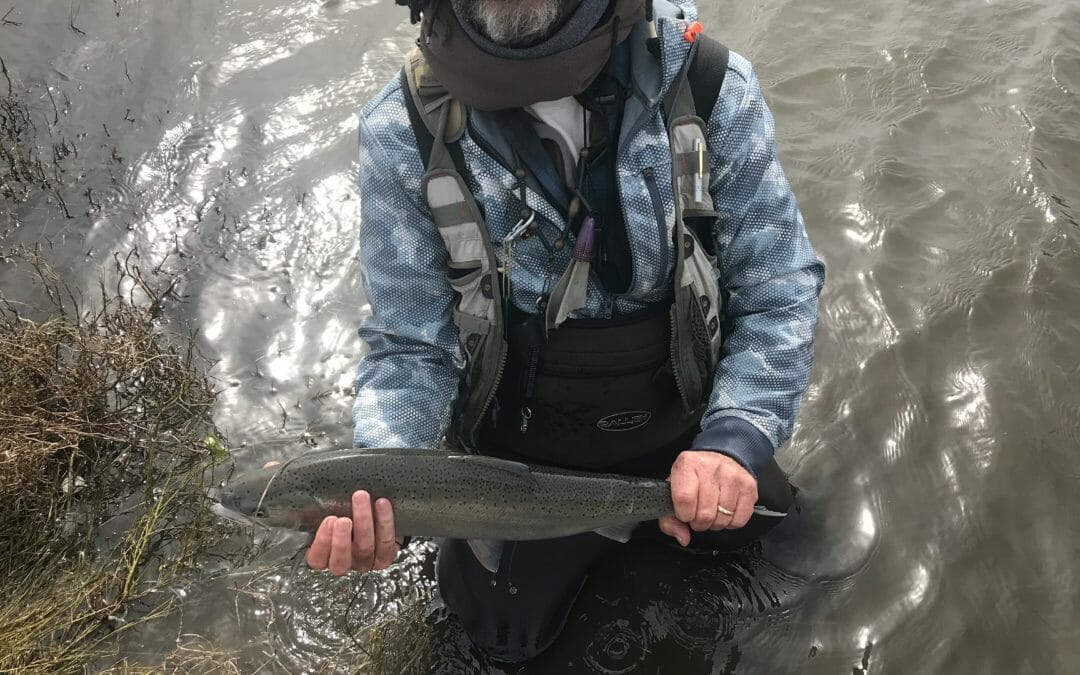 I didn't fish the opener of the winter steelhead season this year. Apparently, I have a thing about symmetry as I didn't fish the close, either. A combination of real-life factors kept me off the water on these dates. I found solace in a petition to the Steelhead...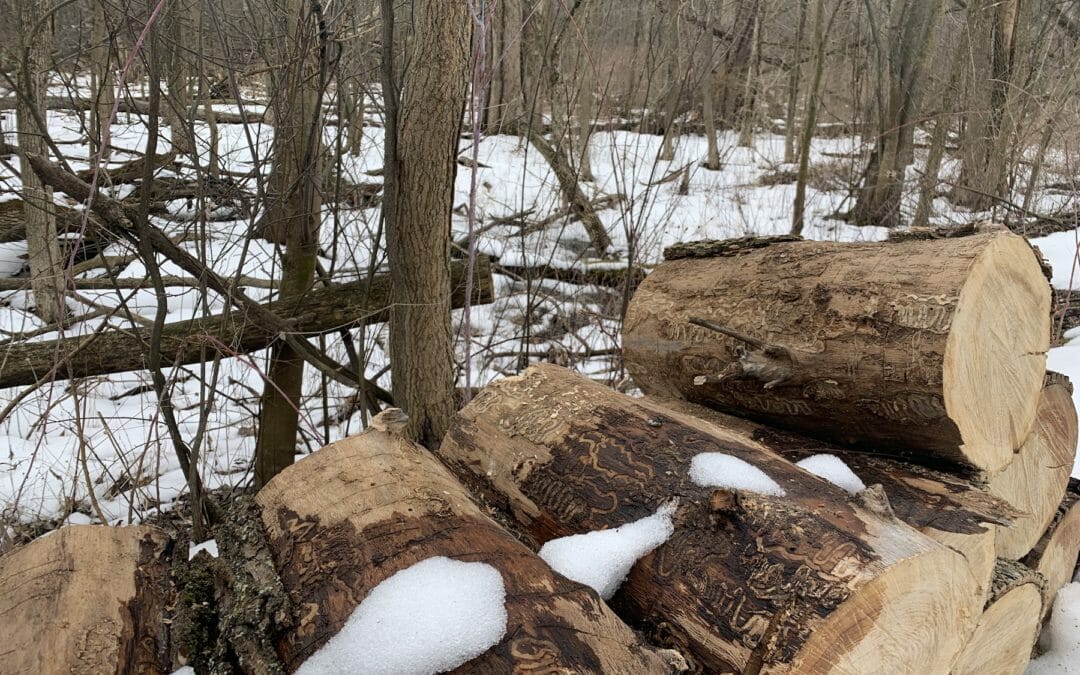 By Jamie Vaughan While emerald ash borer is old news in Lower Michigan, the impacts are still playing out today. In Sparta, ash trees once dominated the floodplain forests along Nash creek. Now, few live trees remain among thousands of...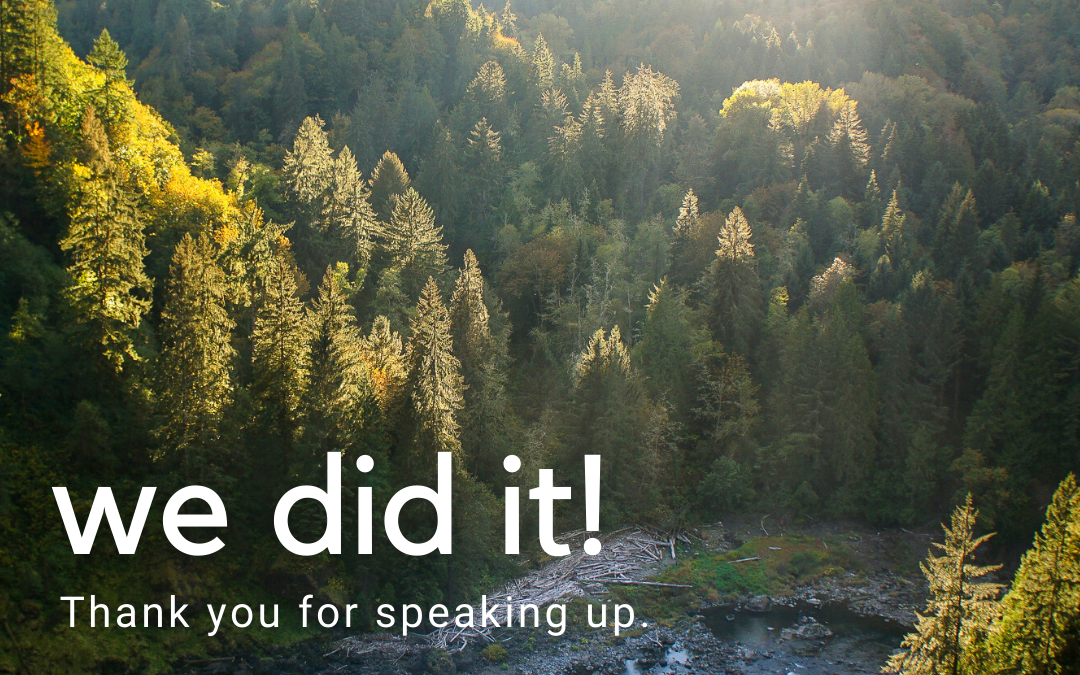 Steelheaders, anglers, and river-lovers of all types in Washington state have new water quality improvements and greater protections for critical wild fish populations to celebrate this month.
Curecanti provision offers overdue access to top Colorado trout fishery Photos by Connie Rudd. How does 12 miles of new public fishing access on one of the West's best trout fisheries sound to you? I know, probably more like a phishing scam than a bona fide fishing...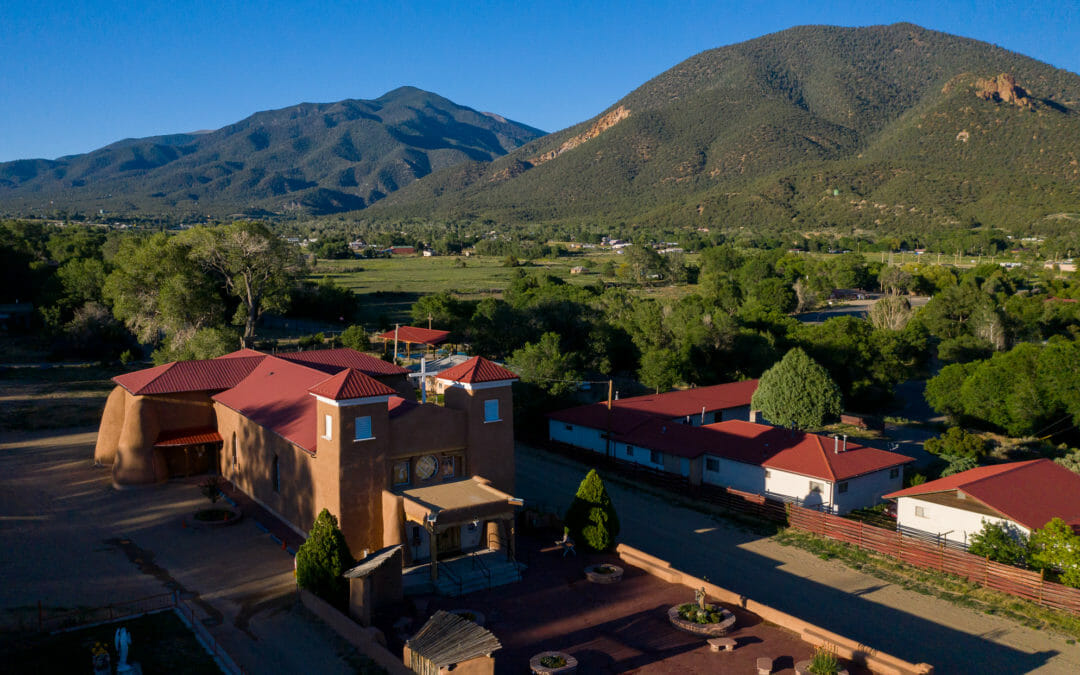 In 2011, when I was still president of New Mexico's Santa Fe (Truchas) Chapter, I was approached by Nick Streit, president of the Taos (Enchanted Circle) Chapter and owner of the Taos Fly Shop, about restoring a section of the Red River in Questa. The Red had been a...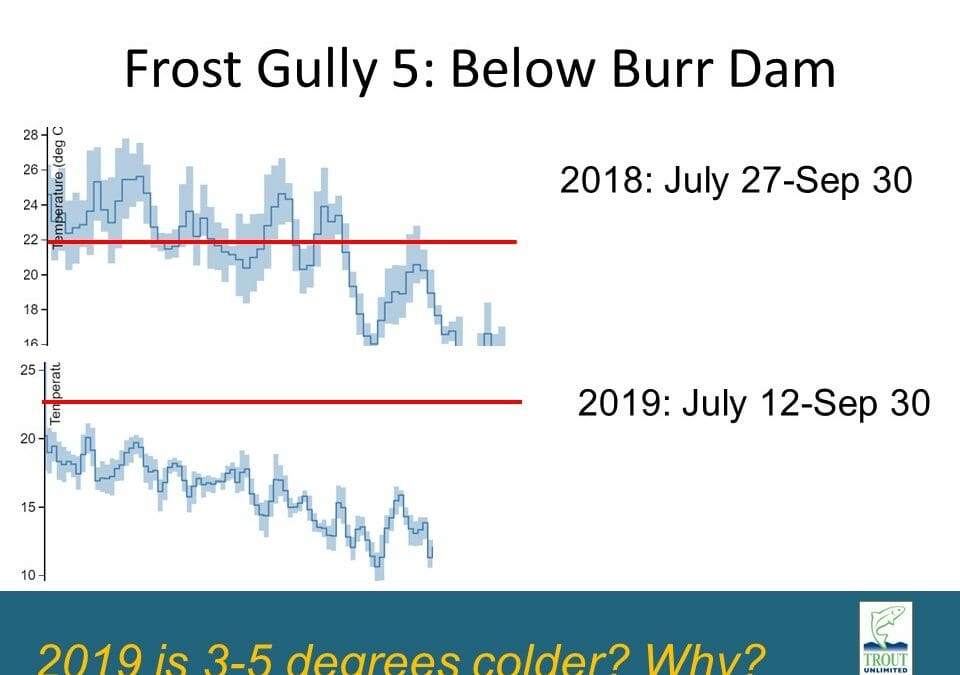 By Jeff Reardon Since 2014, TU's Merrymeeting Bay Chapter has been focused on brook trout in coastal streams, at least some of which migrate downstream to saltwater for part of their life. They've been working with me to document brook...
"Sometimes problems don't require a solution to solve them; Instead they require maturity to outgrow them." – Steve Maraboli By Tasha Sorensen March 6, 2020 *Public comment period closes on Tuesday, March 10th. Read on to learn about the proposal and how to make your...
This week has been a whirlwind for conservation. Wednesday held big news about a bill to permanently and fully fund the Land and Water Conservation Fund and anglers continue to weigh in under ticking comment deadlines for NEPA and the Public Lands Renewable Energy...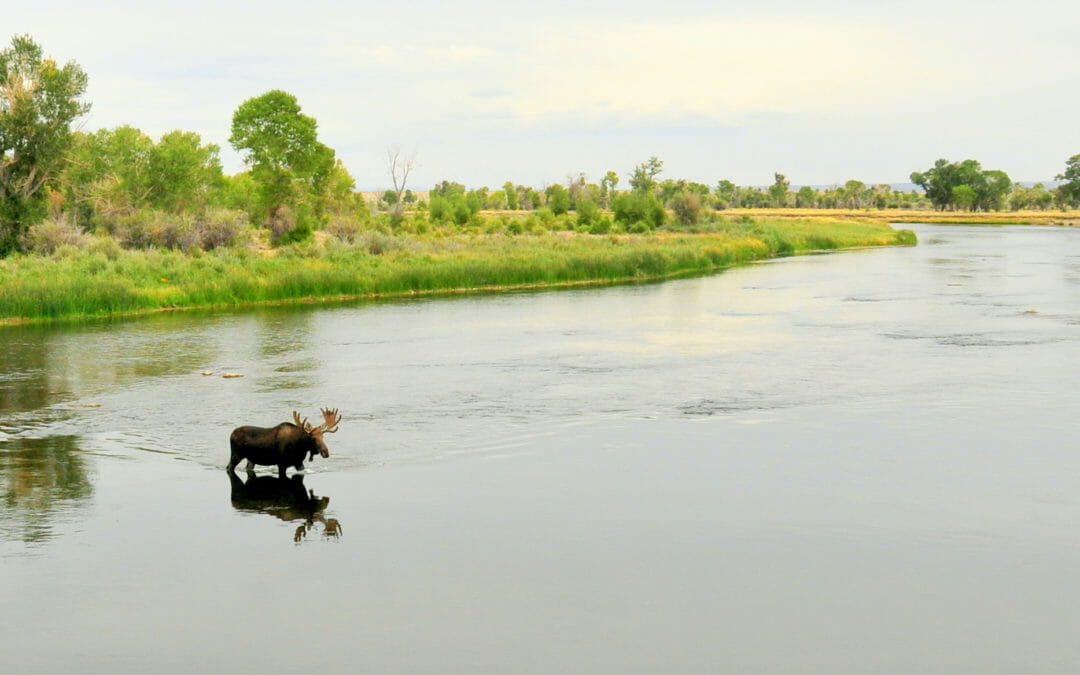 Whether or not they publicly admit it, every angler has a home river or stream — the place they think of first when even the slightest of openings appear on the calendar. The Green River below Flaming Gorge Dam in northeastern Utah is 200 miles from my front door but...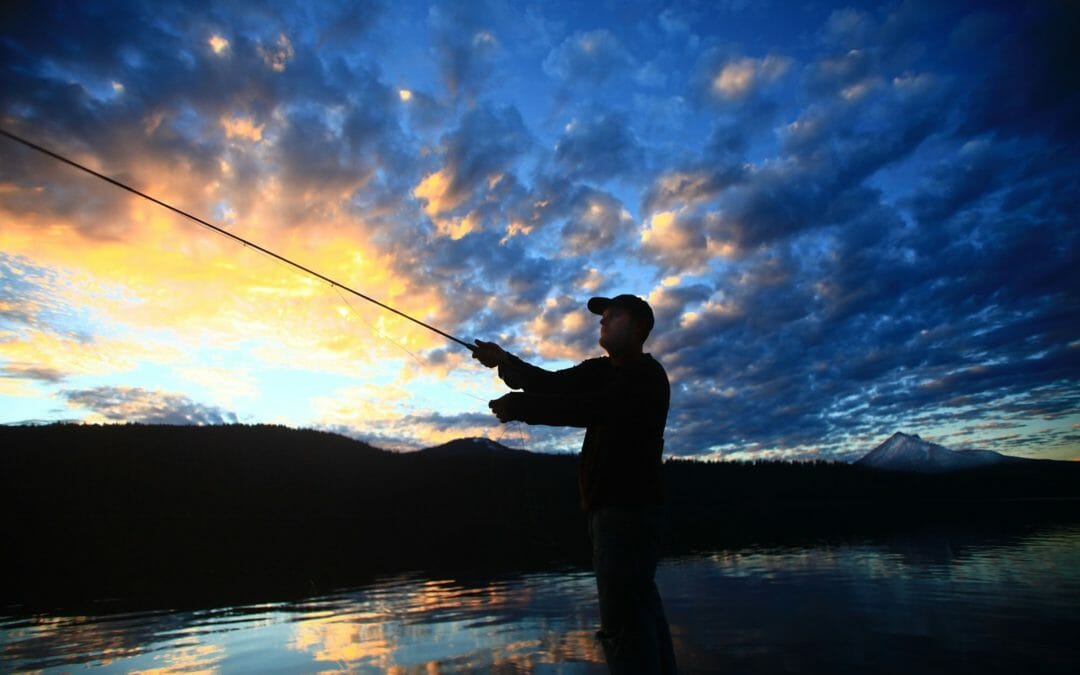 The impacts of dams on anadromous (sea-run) fish are well documented. But today, many dams have outlived their usefulness, or become unprofitable or unsafe. Removing such dams is now a proven way to recover salmon and steelhead populations. Trout Unlimited has...
A bill introduced today by a bipartisan group of Senators may end the decades-long effort to permanently and fully fund the Land and Water Conservation Fund. The bill, called the Great American Outdoor Act, is a package of two bills that have already cleared the...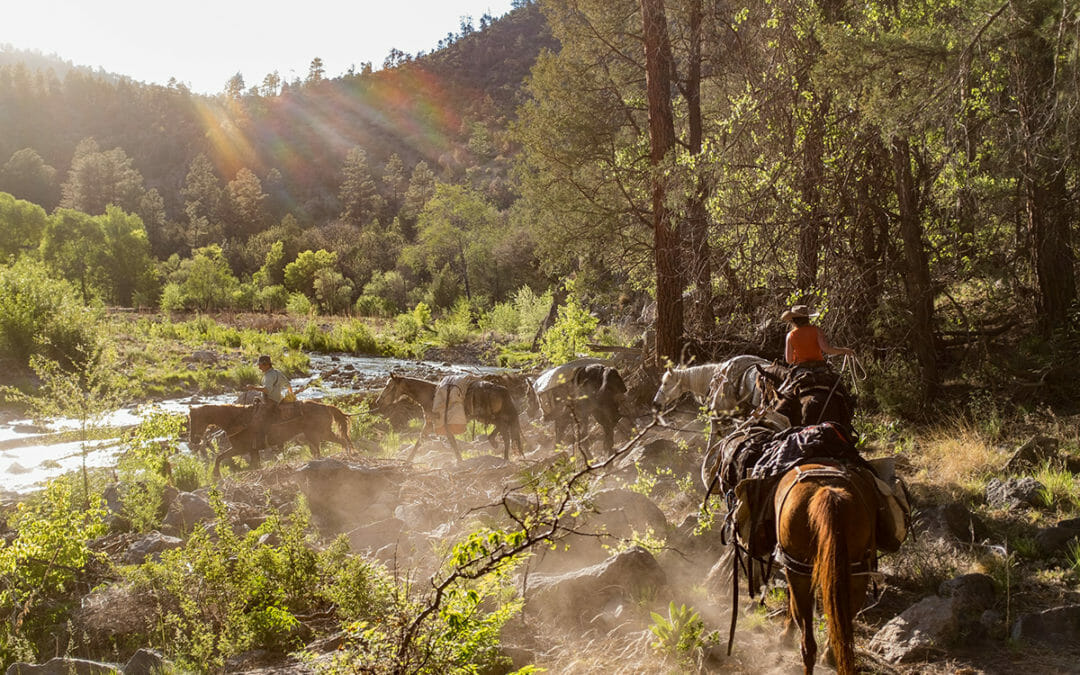 By Jeff Arterburn Very few people encounter the mountainous region of southwestern New Mexico known as "The Gila" by accident. The nearest interstates track the open desert valleys far from the sierra. Locals here will still acknowledge the occurrence of...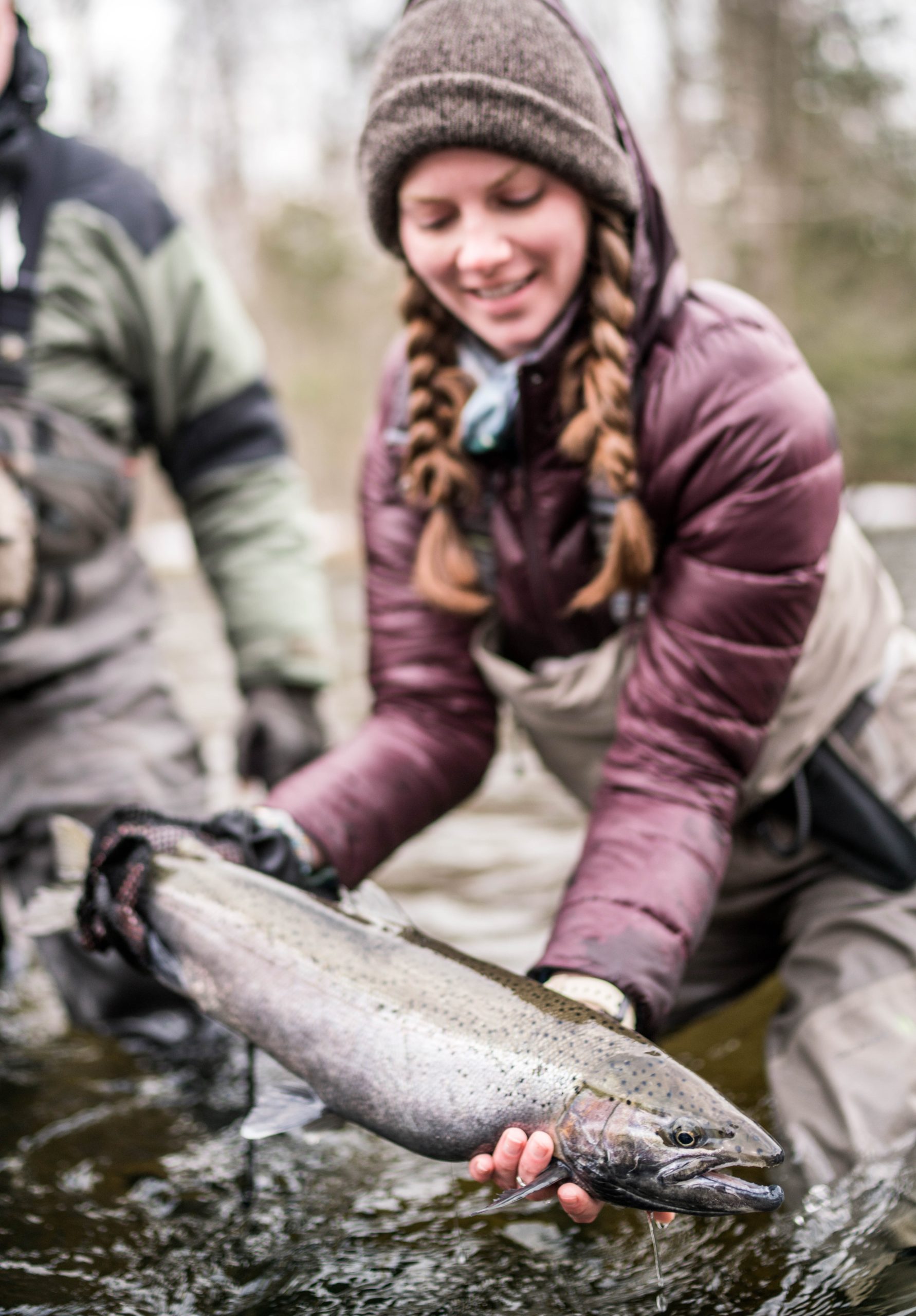 Morgan's nomination called her a "bright young leader" pursuing a career in wildlife and fisheries management who is active in the chapter. Morgan serves as the president of the TU 5 Rivers college program at Frostburg State University. We're grateful to have her in the TU fold.
Meet the 42 Bristol Bay guides working to stop the proposed Pebble mine from ruining a million dollar economy, a fishing paradise, and a world-class fishery.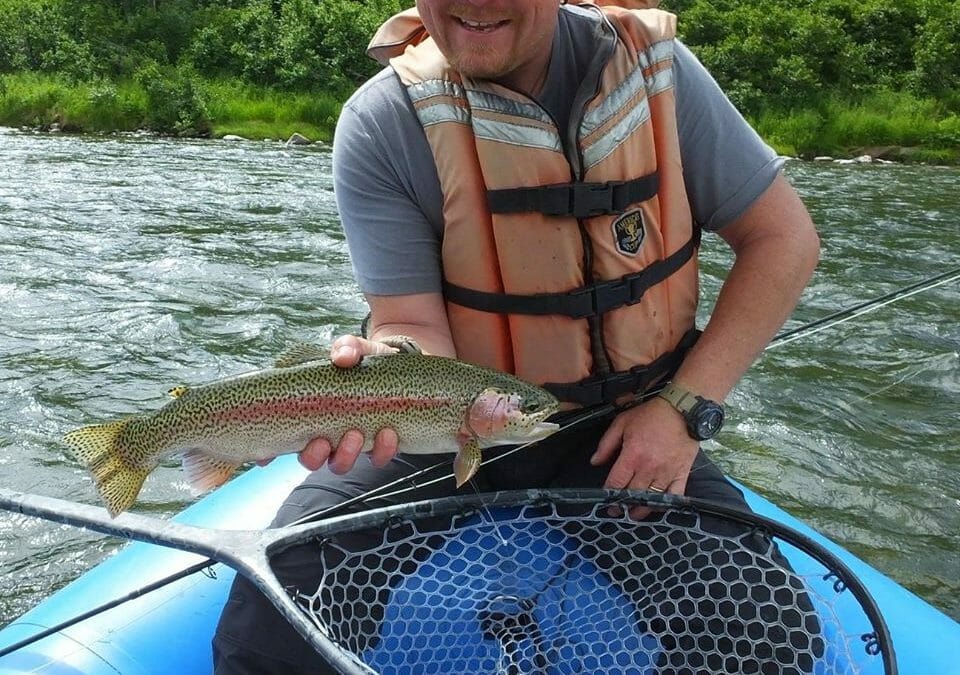 Imagine this: Alaska. Wilderness. Strong runs of all five Pacific salmon species. Rainbow trout. Northern pike. Rustic elegance. Great food. Friendly hosts. I have more words to describe Wilderness Place Lodge, but if I could tell you all the great things about this...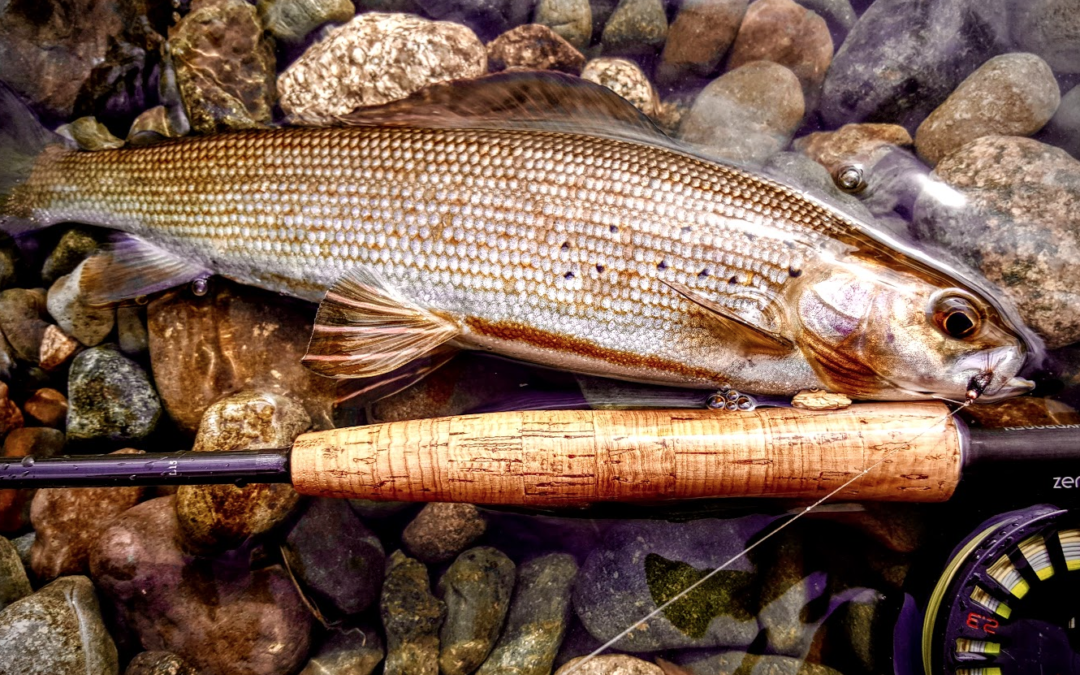 Grayling are a tough fish to reintroduce to former habitat. For a long time, it was assumed that once the sailfish of the north winked out of a certain watershed, they were gone for good. Over the last 20 years, though, grayling reintroduction in Montana has shown...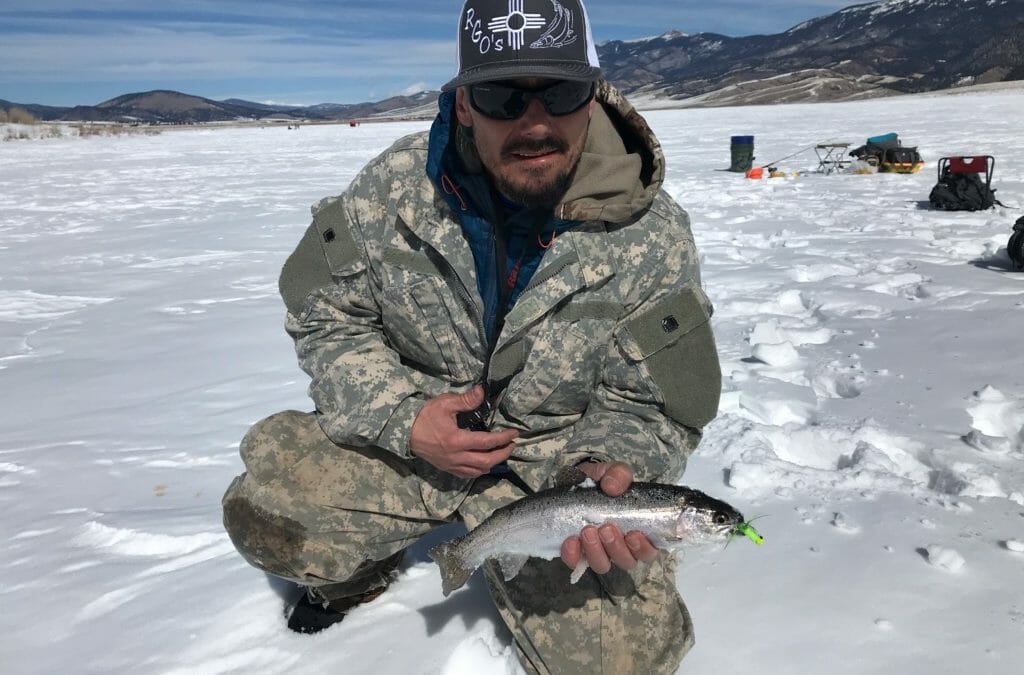 Efforts to fix habitat are as much for people as they are for the planet It's legislature season in New Mexico, a time I've come to abhor for how it represents my species and, perhaps more likely, my deficiencies as a chess player. Sausage making is a circus,...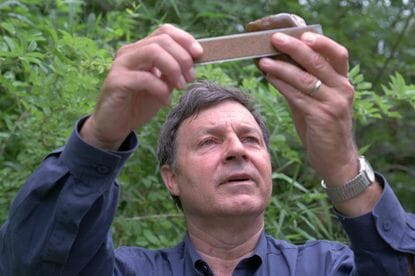 By Steve Moyer Our Trout Unlimited family lost one of its finest leaders with the passing of Maryland's Jim Gracie on Feb. 20 in Annapolis.     Jim will long be remembered and appreciated for his outstanding volunteer leadership, having served in...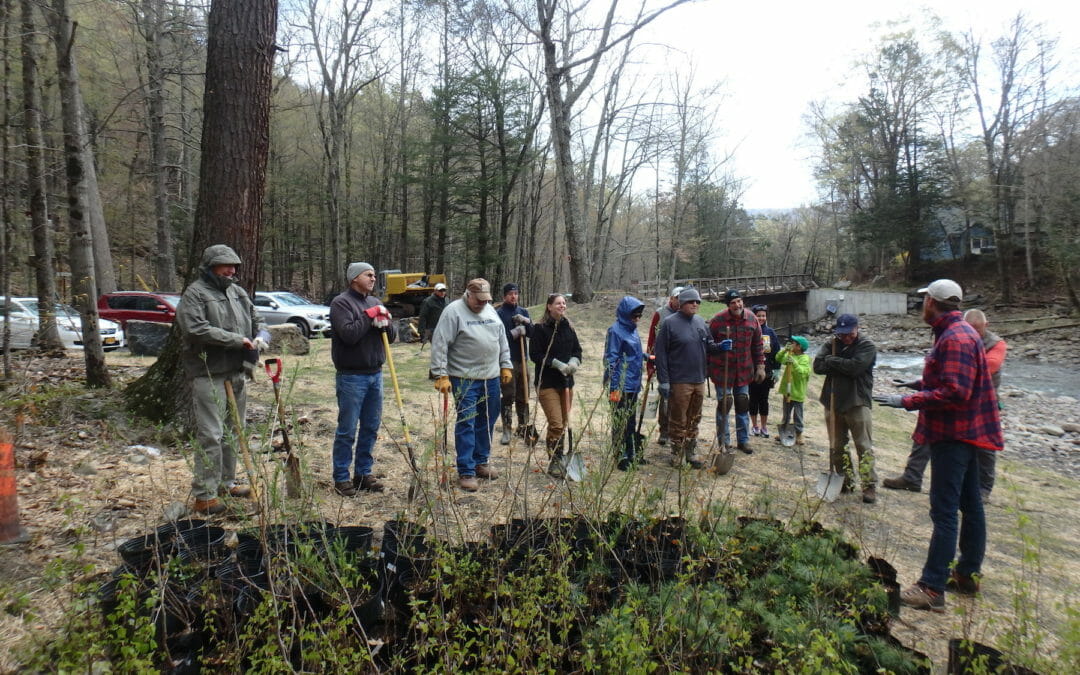 Trout Unlimited had a productive year in New York in 2019. Some of the major accomplishments in the state, by both TU staff and a large group of dedicated TU members/volunteers, are highlighted in a new newsletter. A PDF can be downloaded HERE or a Word document (with...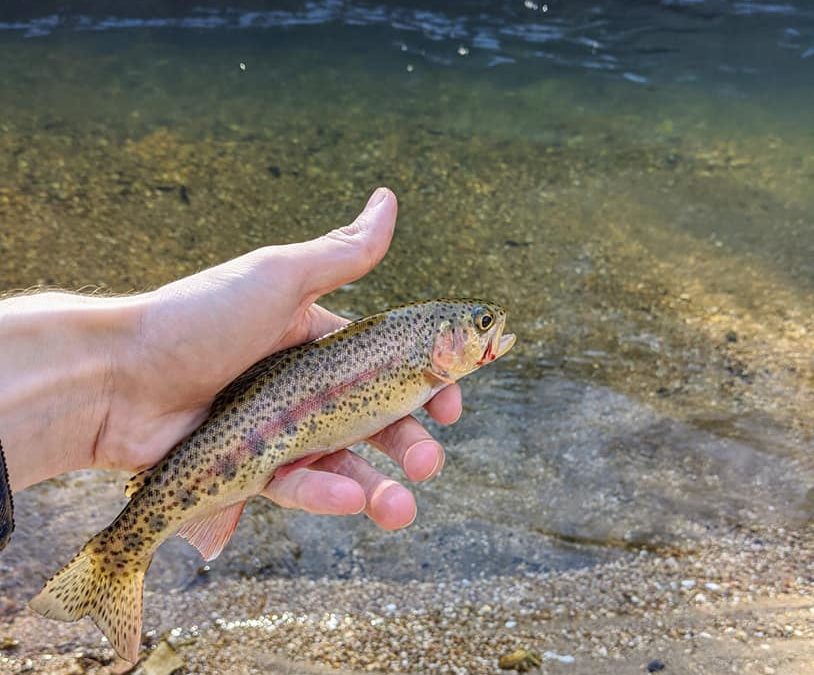 By Kyle Pokorny Anglers creating a list of states to fly fish for wild rainbow trout on pristine streams will not likely consider Missouri as a worthy candidate. However, you would be remiss to leave Missouri off the list entirely. The state of Missouri has within its...
Trout Unlimited Alaska is excited to announce Last Cast Lodge (igiugig) as the 2020 Bristol Bay Fly Fishing and Guide Academy host.
Create a call to action
Keep the C2A short and sweet.
Link the image and the button to the page you want people to go to. 
You can use light or dark text.
Get fly patterns, fishing tips and conservation news in your inbox weekly.