Fly fishing happens in spectacular places I'm certain there's nothing glamorous nor fun about breaking your knee, yes, your knee. In college, I shattered my knee (tibial plateau) while skiing in Canada. After two major surgeries, I was on the slow road to recovery,...
Join Trout Unlimited today
Help us protect the places you love to fish, and to make your fishing better.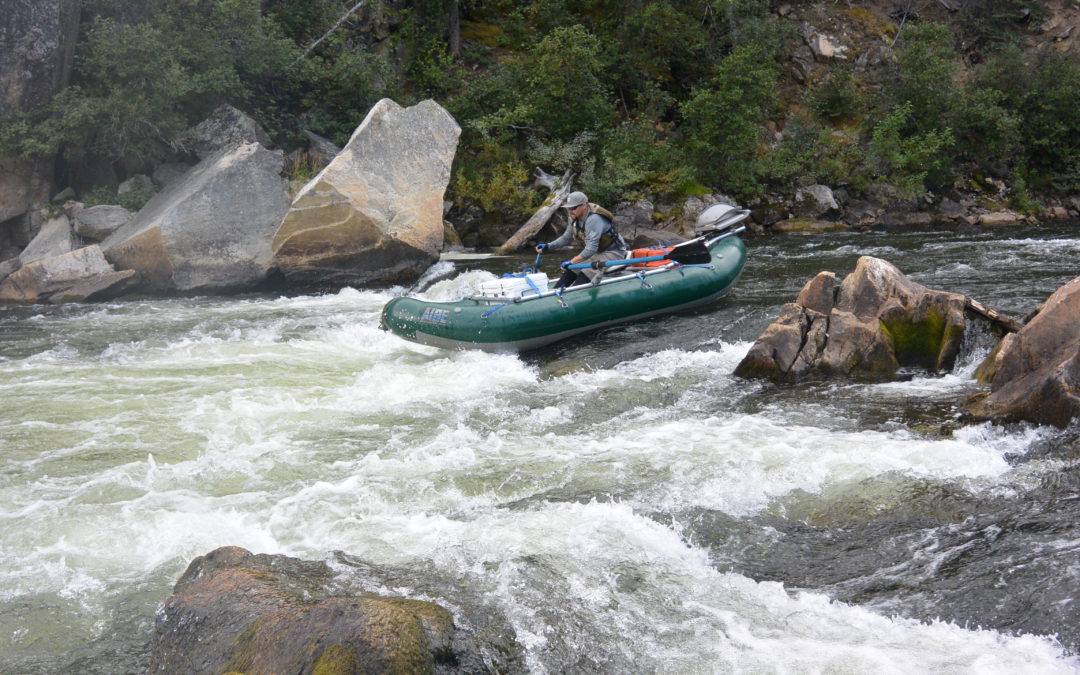 Chad turned to his wife Erin, "If I don't make it back, I died doing what I love." It was well-spoken and sealed with a kiss. The Class III rapids of the canyon are far from the roughest or most consequential white...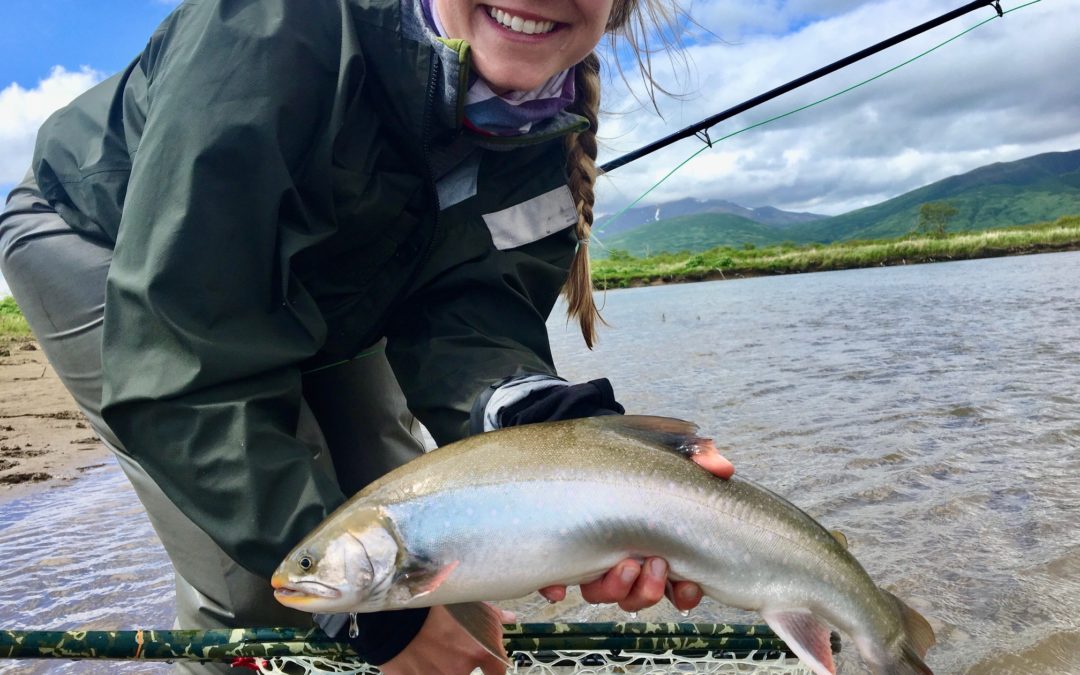 The flights are booked, the lodging is arranged. You're going to Bristol Bay. Dang, I'm jealous.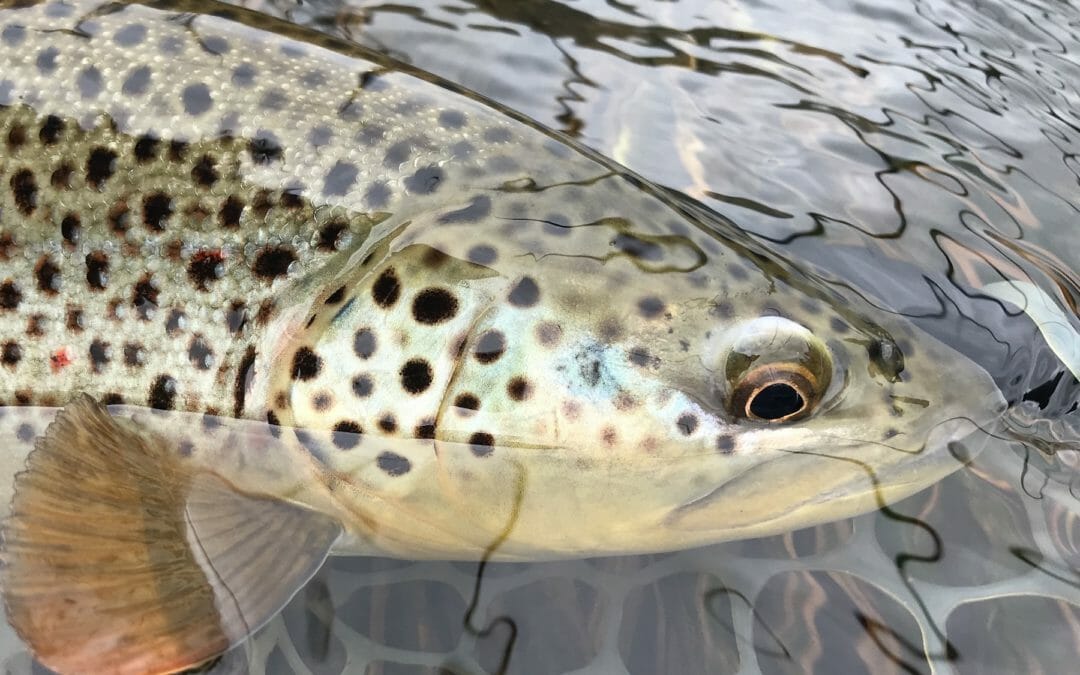 "Wait? What? You've never fished the Delaware River?" If you live in the East and are an avid (borderline obsessed) trout angler, this is the kind of thing you will hear from peers if you admit that you've never wet a line in one of the East's most famous trout...
Hermosa Creek surrounded by gorgeous San Juan mountains I recently went out with the Five Rivers TU chapter in Durango, Colo., to help plant willows along the banks of the Hermosa Creek. (Full disclosure: I'm on the board of the chapter). Closing in on the final...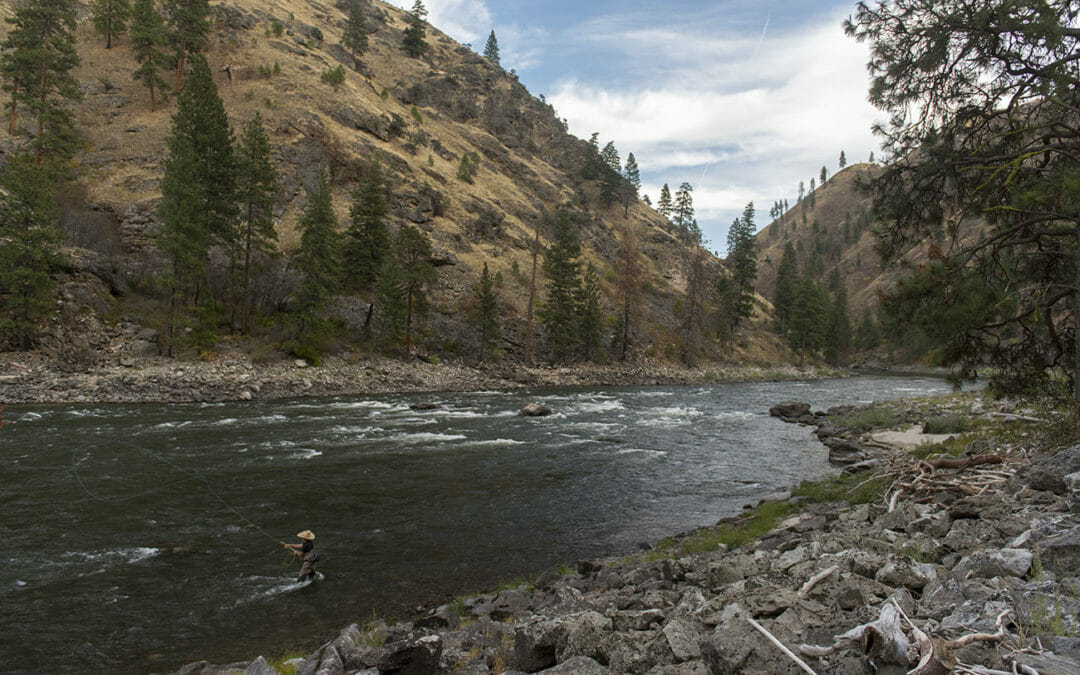 A fly fisherman searches the water of the Middle Fork of the Salmon River in Idaho waiting for the elusive tug on the end of his line from a steelhead. Josh Duplechian/Trout Unlimited As a conservation officer with the Idaho Fish and Game Department, Eric Crawford's...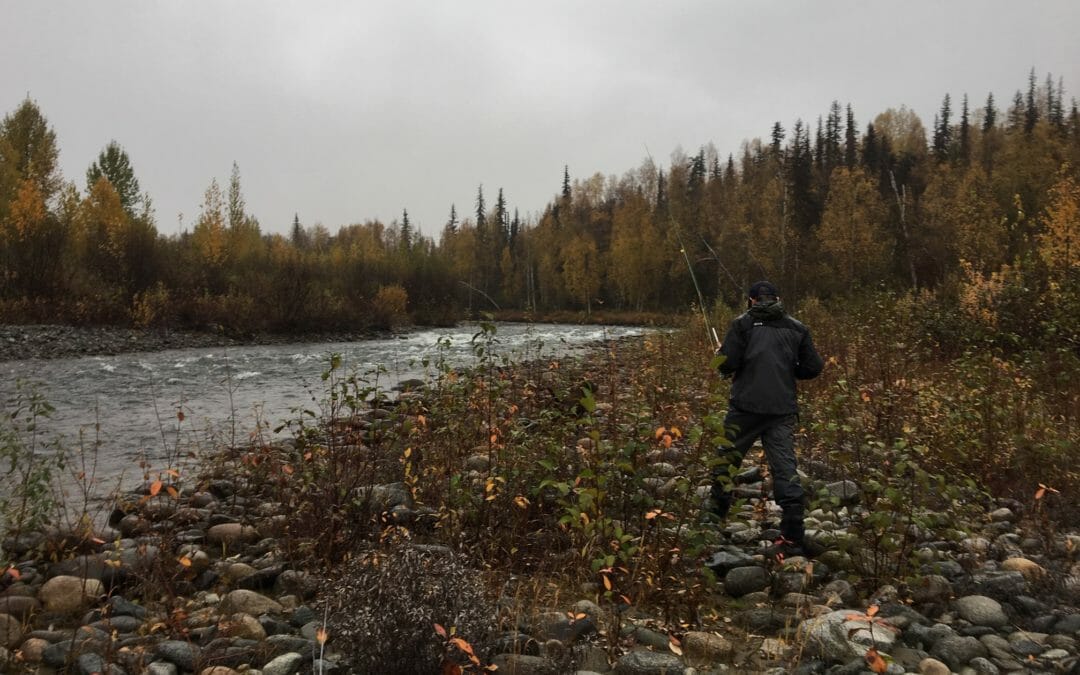 Last Sunday we decided we'd go fishing. It was dumping rain, but being outside on weekends is almost always better than in, and we figured we may as well pursue an activity that already involves gear made to keep you dry.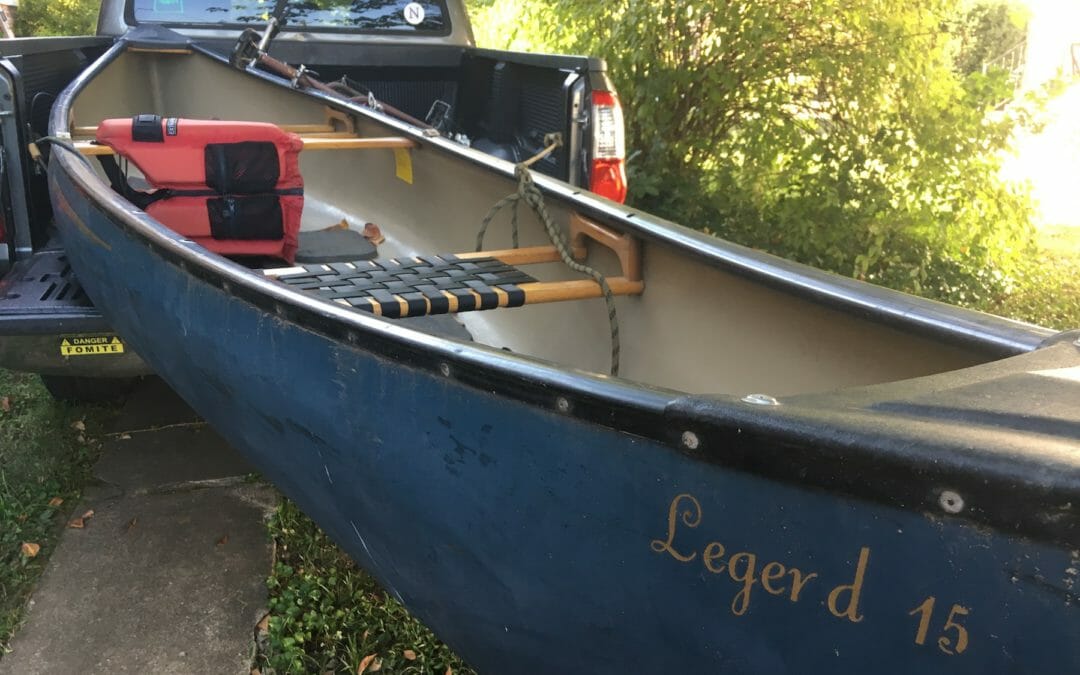 The canoe had been sitting for a while. For the better part of two decades it had served me well, dutifully getting me down Appalachian rivers on trips during which trout, bass and sometimes even ducks and geese were the quarry. But then, about two years ago, I...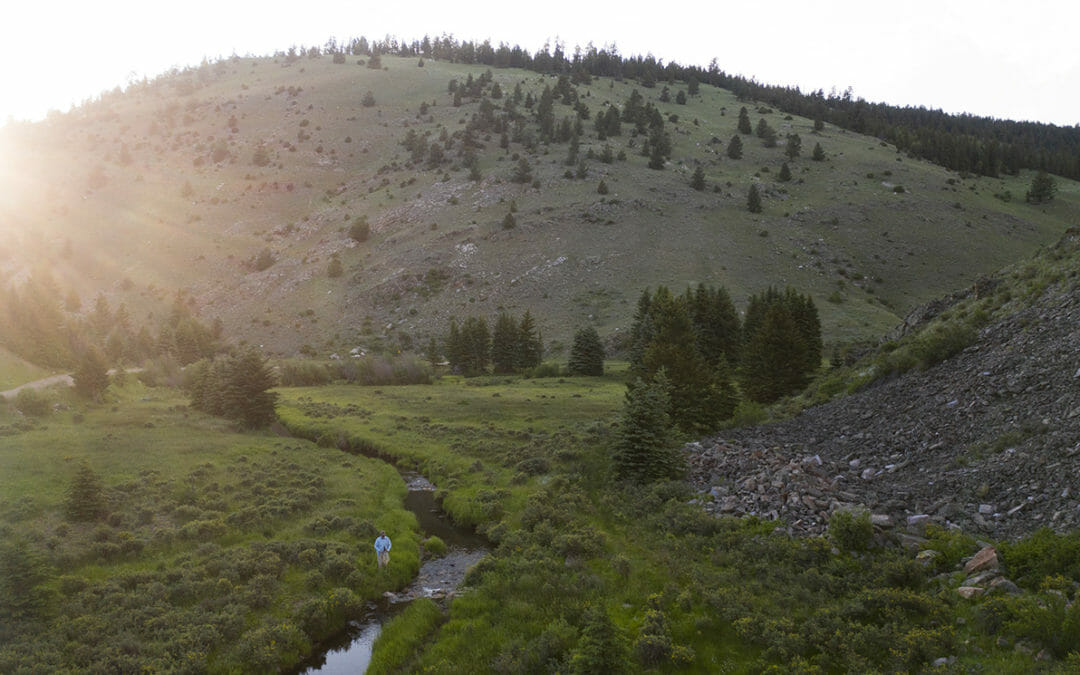 It's impressive to think about what our bodies do for us while on the hunt for trout. Clawing our way through thick brush, scooting down steep slopes or lunging to jump from boulder to boulder touches on only some of the contortions we make while fishing. ...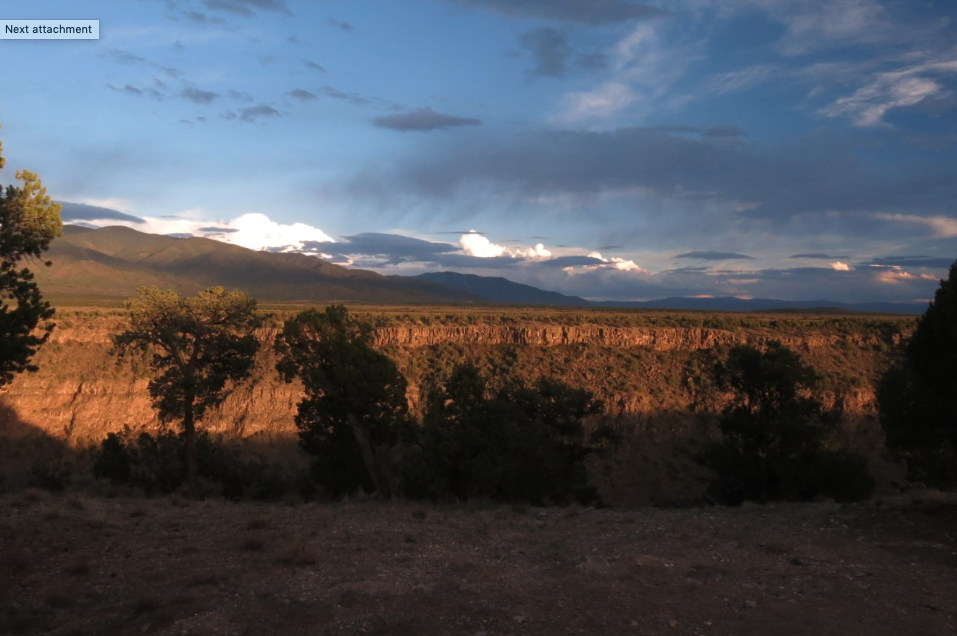 When teaching guide clients how to read a stream, I stressed three basic conditions that dictate where a trout will hold: access to food, access to safety and access to shelter from energy-sapping currents. A healthy and stable abundance of any or all of these...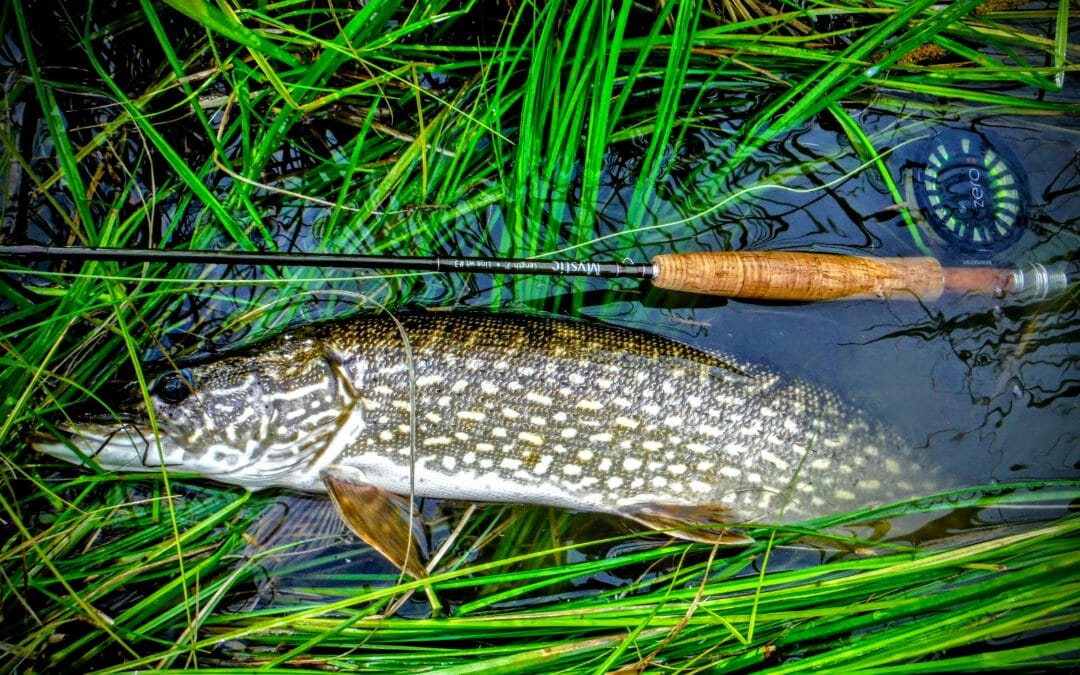 Editor's note: A variation of this piece first appeared in Hatch Magazine. Preparedness was never my thing. There's a reason I made it to Webelo, but didn't matriculate farther through the Boy Scout system. You can only show up at the den meeting without your...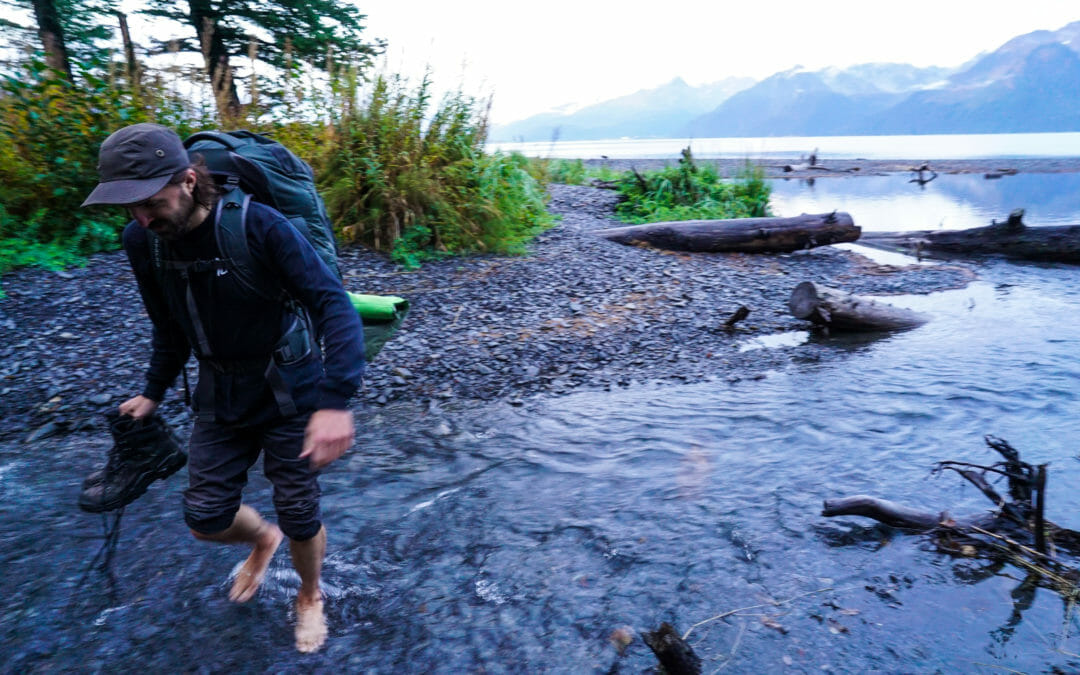 Allegra, Grant and I emerged from the densely wooded trail, stepping out onto the wooden bridge for our first view of Resurrection Bay. Mountains jutted up from the water as the evening sun shone through Tonsina Creek valley, and ravens flew overhead. Spawning silver and chum salmon pooled up in riffles below us, and our noses filled with the decaying fish that came before them, soon to be the ravens' feast.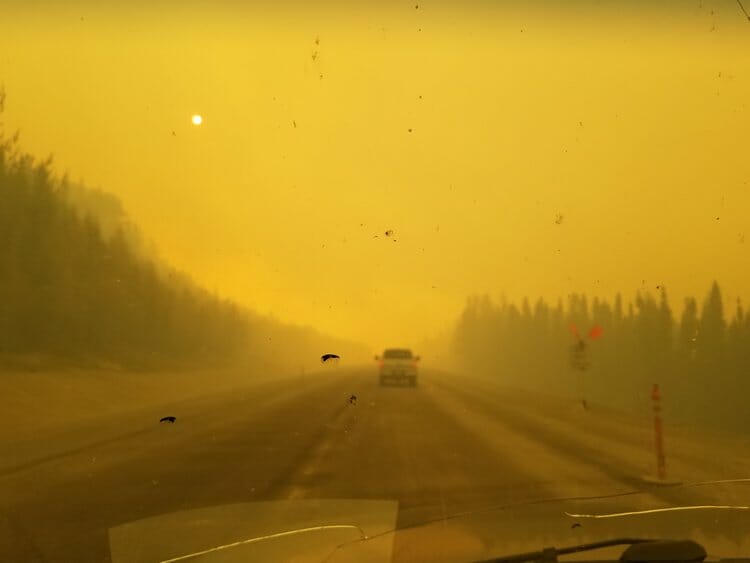 Climate scientists have been correct so far and it is likely that we will see this un-seasonable weather pattern more frequently. The question Alaskan anglers should be wondering is, how resilient are our world class fisheries?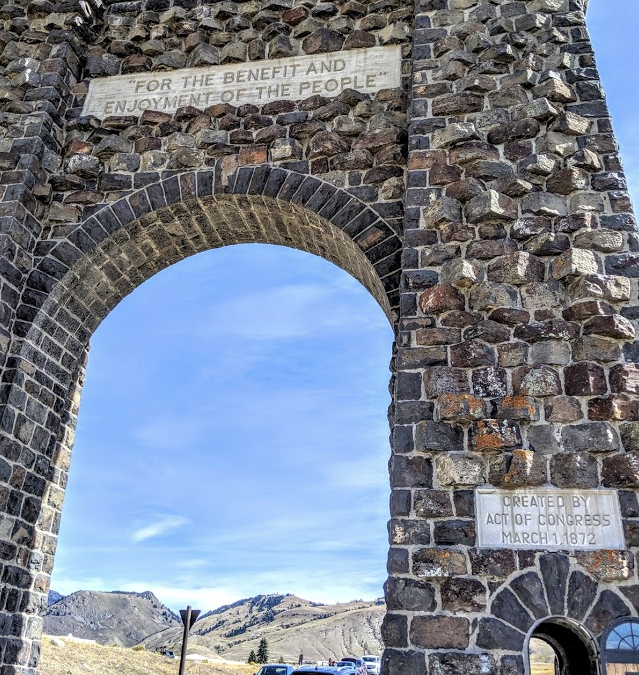 It's no spectacular feat of modern engineering, but it represents one of the greatest achievements in the history of conservation. The Roosevelt Arch, constructed to mark the north entrance to Yellowstone National Park just outside of Gardiner, Mont., captures the...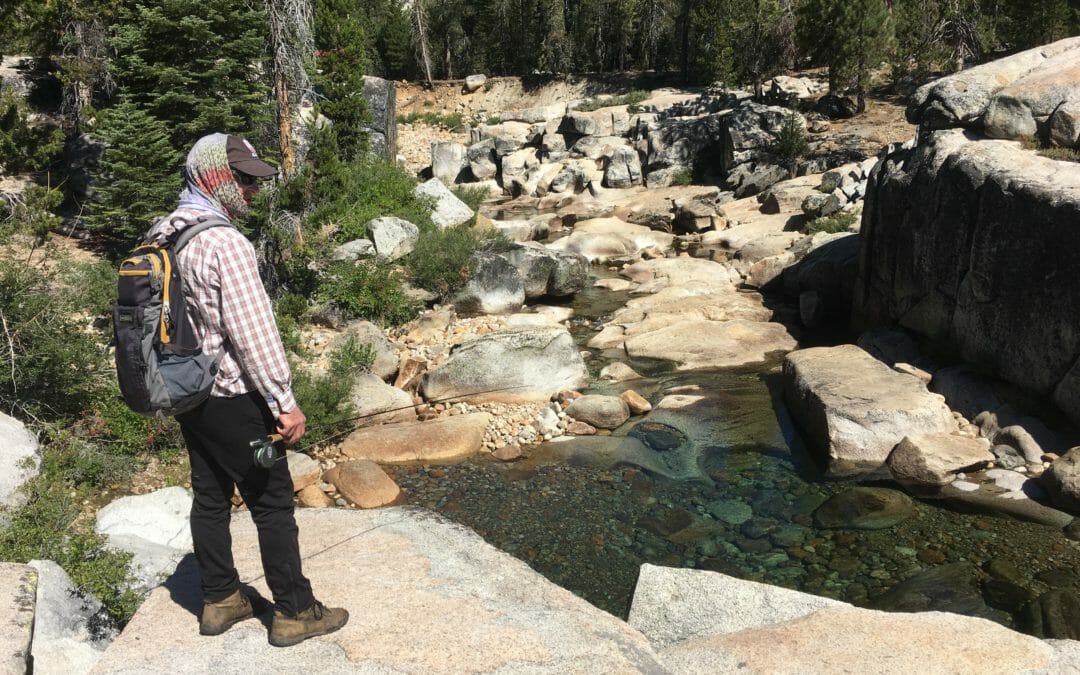 For some years I have used the fall equinox as an excuse to spend a night or two in the Sierra Nevada, sleeping on the ground and fishing for trout in a small tributary to the upper San Joaquin River. This year, I made the grievous error of inviting my brother to join...
Aging. We all do it — every minute and second of every day. Why is wisdom gained only with age? Hitting a rather large, round number earlier this year, I've been reflecting on life — how to spend more time living my life, how to spend more time with the people I love,...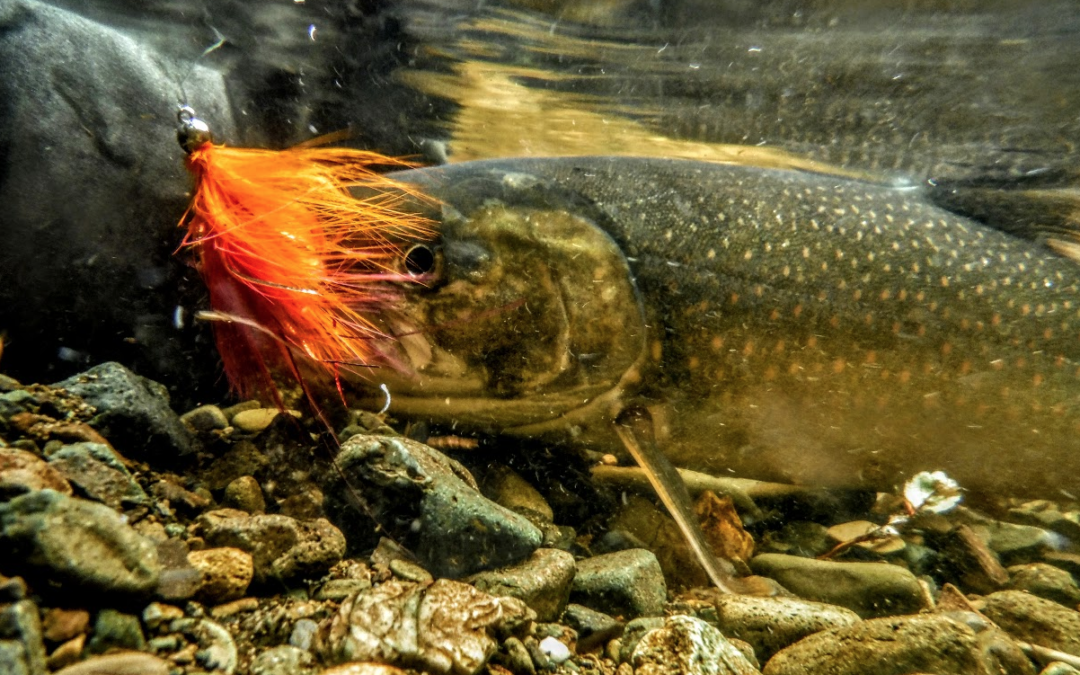 My father once told me that "home is where you hang your hat." I believed it, for a time, at least. I mean, as a young boy, who was I to argue with the wisdom of a grownup? I've come to realize, though, that "home" is where everything seems to fall into place...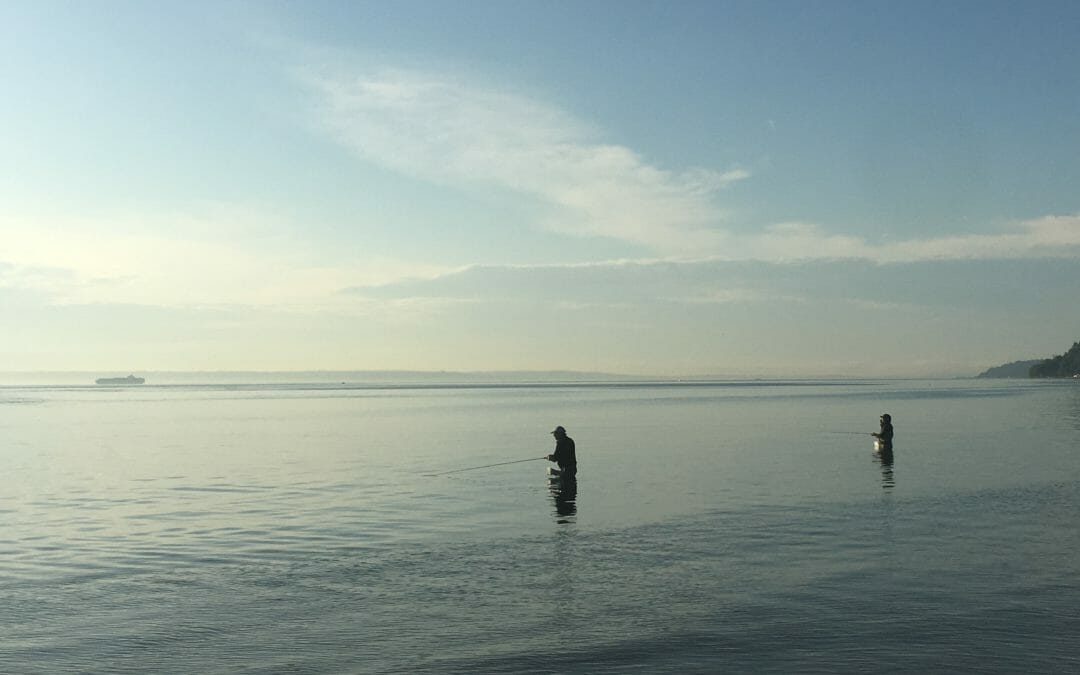 The deviation from the plan started when the app we were using to navigate across downtown Seattle in morning traffic guided us down appallingly skinny, twisted streets and a scenic tour of old neighborhoods that did not, in the end, deliver us to the ferry any more...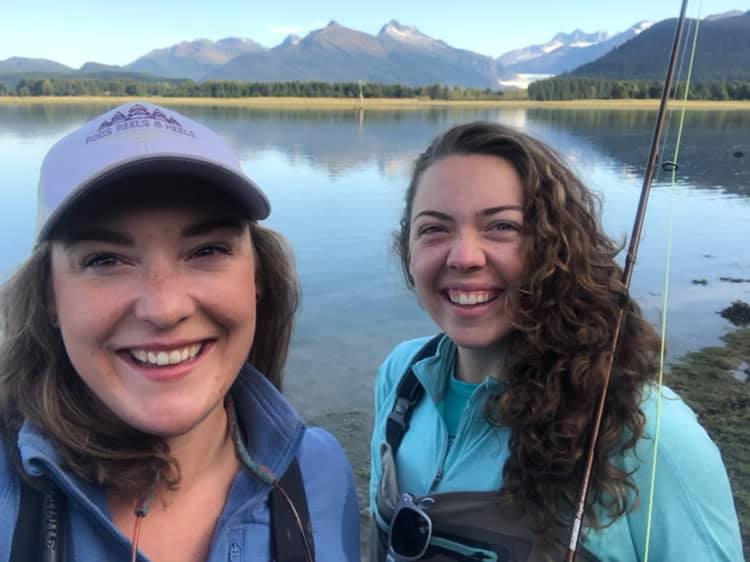 If you've followed along with Trout Unlimited's campaigns in Alaska over the past few months, you know that from Pebble Mine advancements to Roadless Rule rollbacks, incredible places like Bristol Bay and the Tongass National Forest are at great...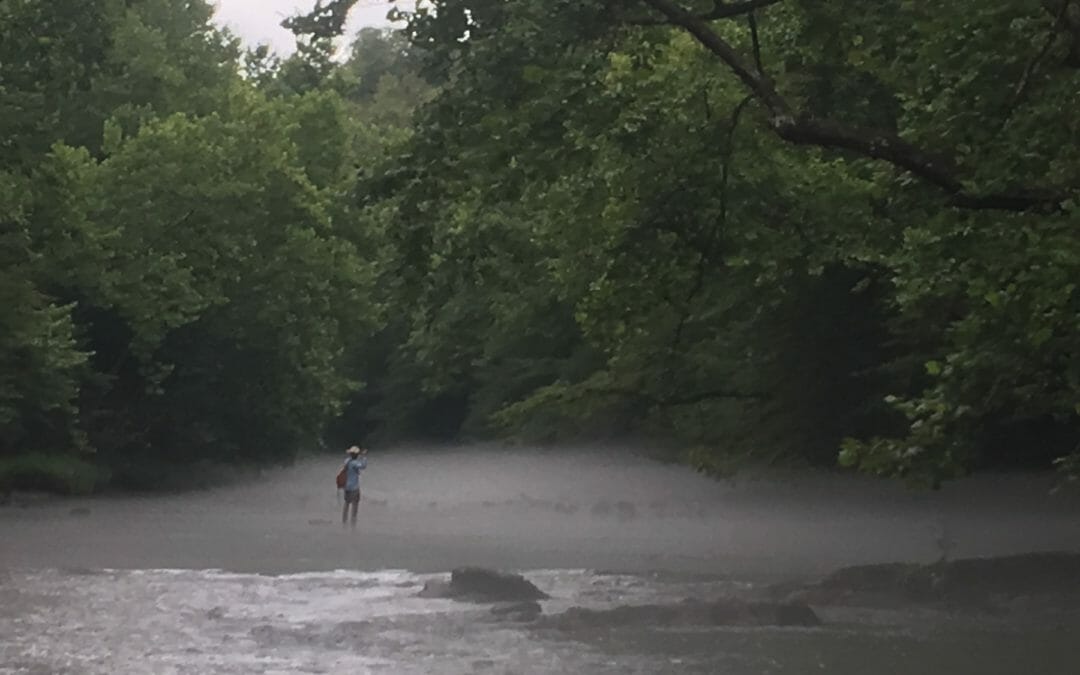 There is a risk to presuming that the first few minutes of a fishing outing will portend how the entire day will unfold. How often do we struggle early, and then rally? How often do we dominate early and then fade? But we often can't help ourselves,...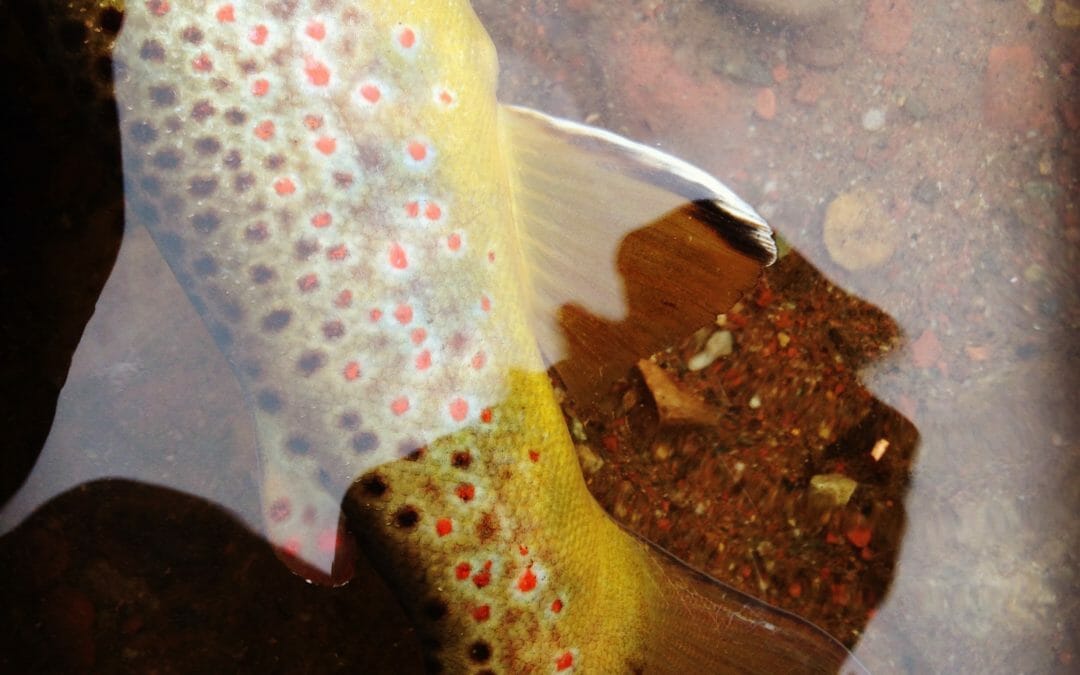 "One more cast," I say to my brother from the bank above the Frying Pan River. A monster trout is rising with regularity and taunting my brother's last nerve. I've been coaching him to place his fly in the exact spot from his perch on the opposite side of the run...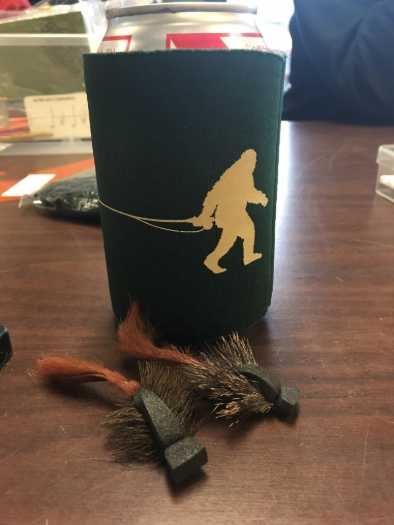 I can feel myself shaking but for some reason I still hold my hand out for visual verification.  The sort of tremble a fish hasn't left with since putting a rooster fish in the net or landing my first steelhead. My adrenaline is spiked and the only way my grin could...
An abandoned mine overlooks Lion Creek drainage near Empire, Colorado By Randy Scholfield We are bouncing along in four-wheel drive vehicles, high in the Clear Creek watershed west of Denver, overlooking beautiful forest vistas and steep hillsides laced with snowmelt...
With such abundant water throughout Southwest Colorado this year, invasive plants are thriving. While Canadian and musk thistle, mullen and even spotted knapweed provide gorgeous colors dotting the landscape, I can't help but cringe every time I see a field (or...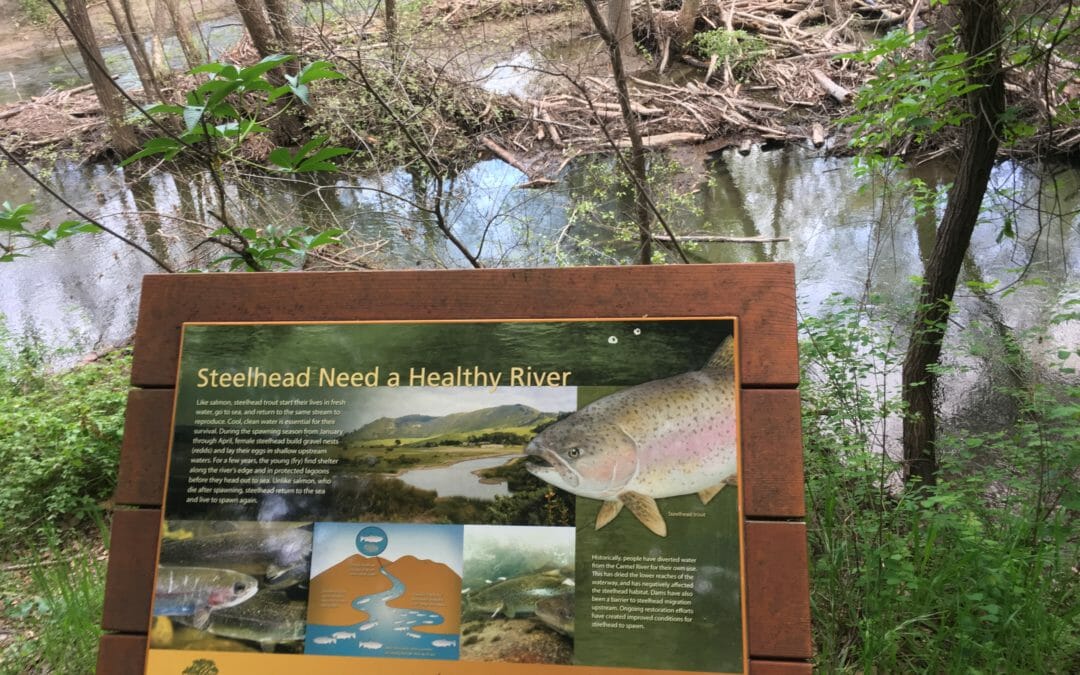 Interpretive sign on the Carmel River, spring 2019. It was while walking a seasonally-dry side channel of my local stream, the Carmel River, over the weekend that I started thinking about a guy from Michigan named John Rapanos. You should know this name, because this...
2019 Fall Appeal
Get your TU Packable Jacket. Donate today and know that you're helping to protect the magnificent places you love to fish.
Get fly patterns, fishing tips and conservation news in your inbox weekly.