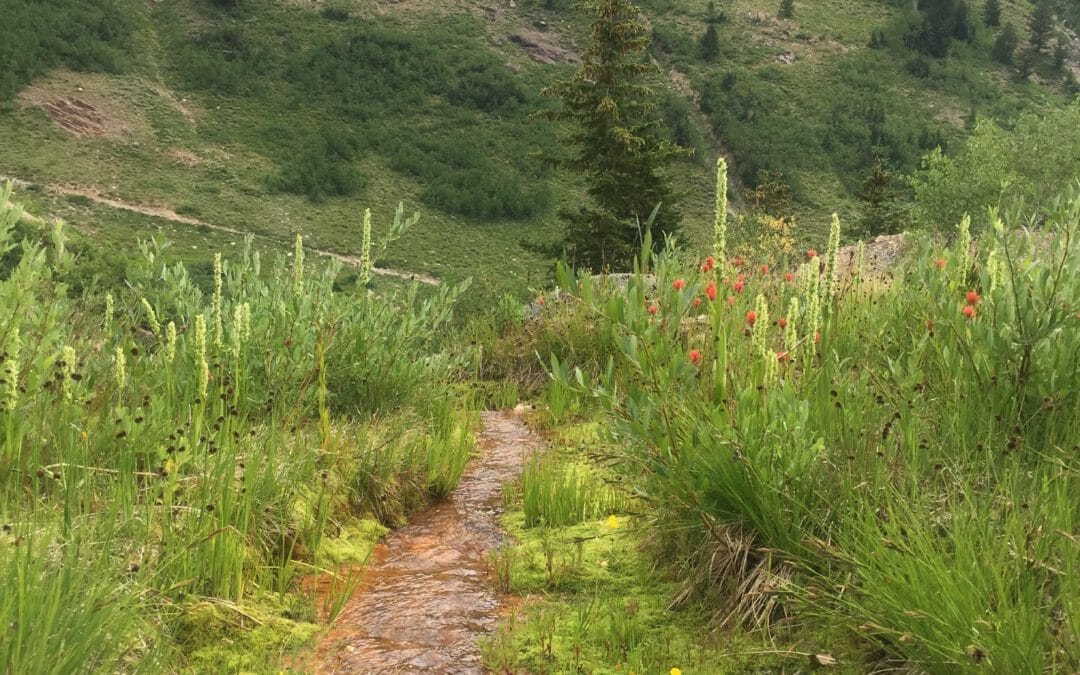 By Lily Bosworth As I waltzed into my summer internship in May of 2018, I quickly realized I had a much different background in water than the two people I would be working closely with all summer — Paul Burnett, the Utah Water and Habitat Program lead for Trout...
Join Trout Unlimited today
Help us protect the places you love to fish, and to make your fishing better.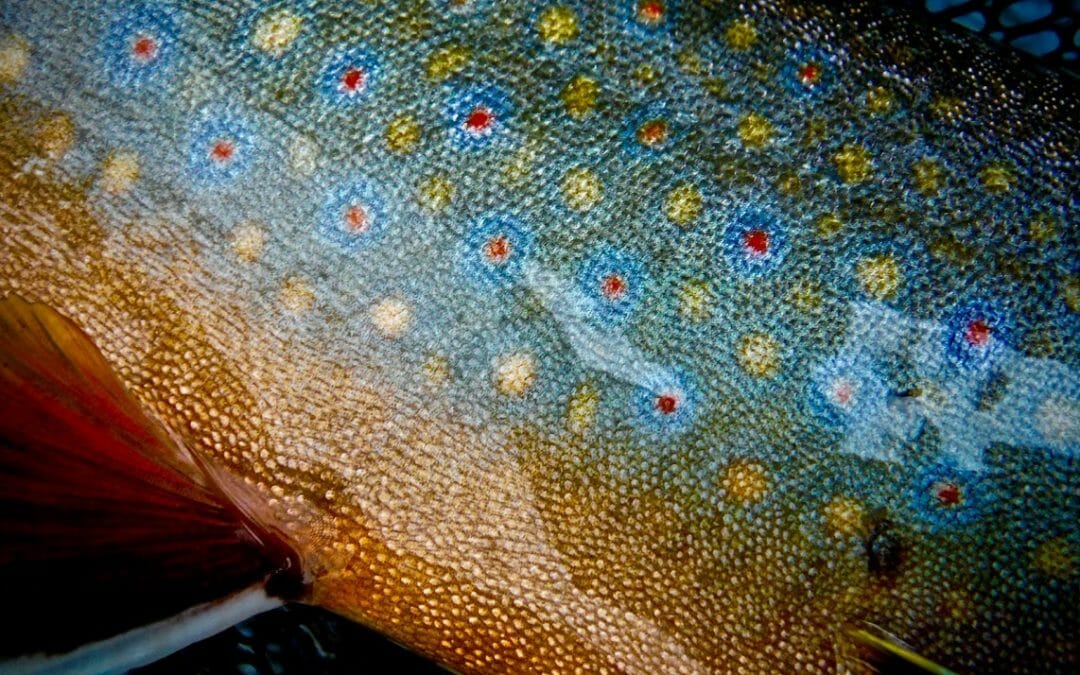 My TU coworker Mark Taylor has a great laugh. Kind of a mix between a giggle and guffaw. A guffawggle, if you will. I know this because I've seen Mark in any number of circumstances—mingling with conference attendees at a hospitality suite, surrounded by his...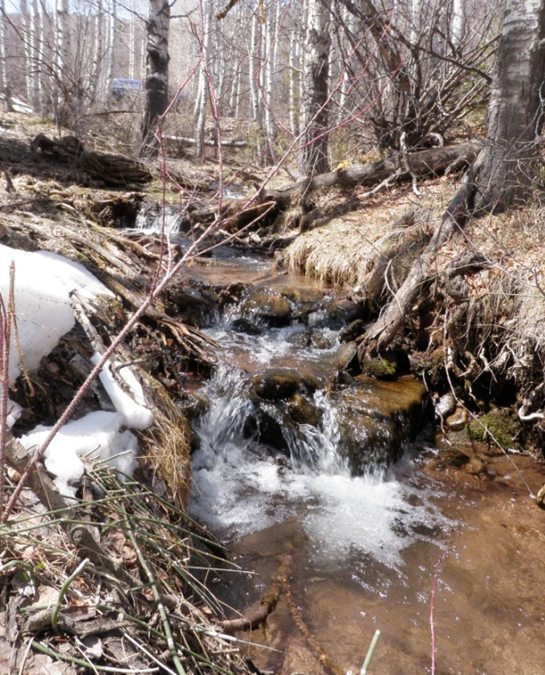 A project to protect a genetically unique population of Colorado River cutthroat trout in Colorado is nearing completion. Abrams Creek, near the town of Gypsum, is the only native trout population in the Eagle River watershed. The cutthroat in Abrams Creek have been...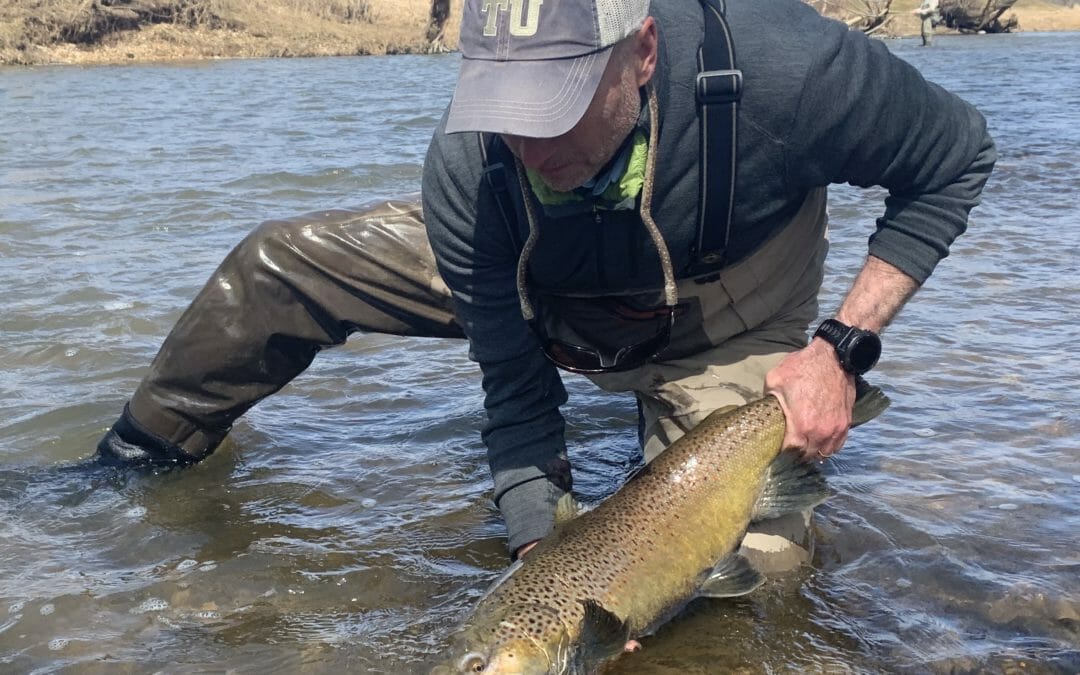 Matt Jennings and I are standing on the bank of Wisconsin's Root River on an early spring day. And we are plotting. "I think we need to cross down there," says Jennings, who then starts pointing his fly rod at various spots in the river. "We'll hit that...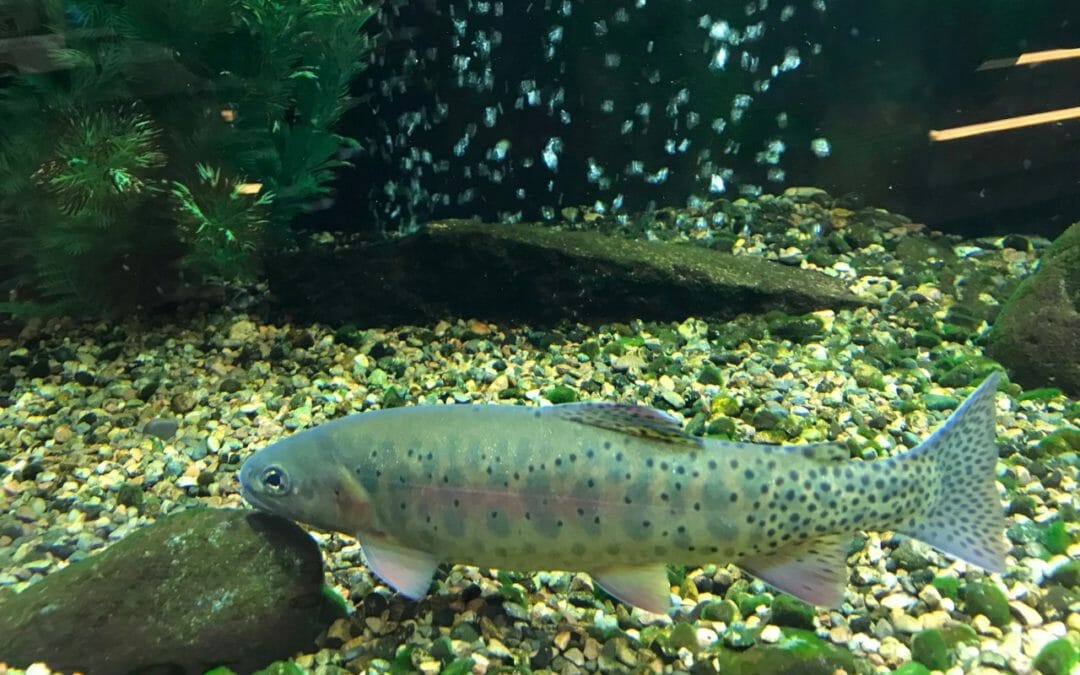 By Toner Mitchell For the past 10 springs, the New Mexico Department of Game and Fish has hosted a release of Rio Grande cutthroat trout fingerlings at the – as of 2014 – Rio Grande del Norte National Monument just west of the village of Questa. Initially...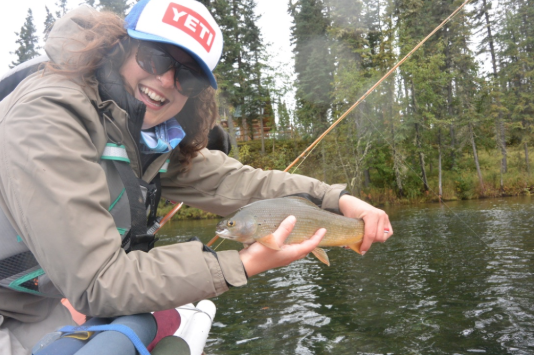 By Eric Booton Frustration is exhaled from behind my fully zipped collar, and the cloud of vapor fills the drawn hood of my wading jacket, fogging my lenses, furthering the frustration. I've heard nothing but positive reviews of this impressively clear and...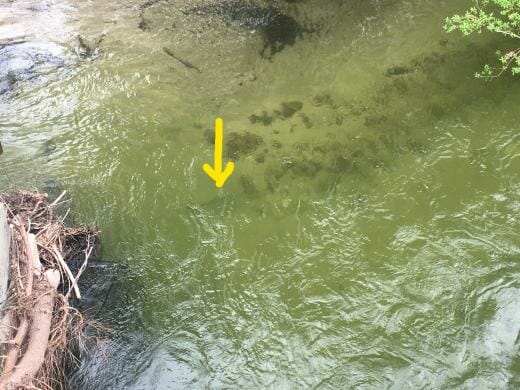 A single fish made me really happy recently, and I wasn't even fishing. To be sure, this was no ordinary fish. It was a brute of a steelhead, as long as my arm and 12 pounds in heft, easy. So perhaps anyone seeing it languidly finning just upstream of the bridge...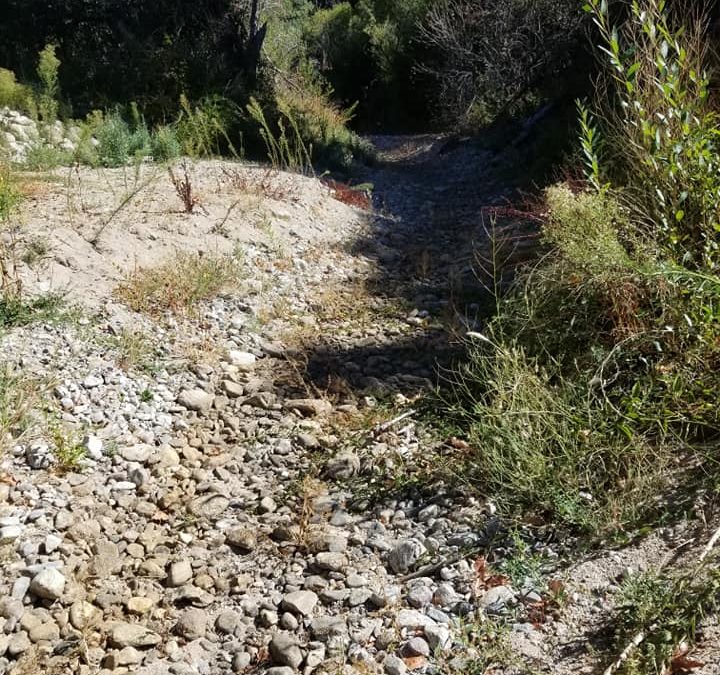 https://www.tu.org/sites/default/files/blog/CR%20steelhead_Mar%202019.jpg A single fish can mean so much. By Sam Davidson A single fish made me really happy recently, and I wasn't even fishing. To be sure, this was no ordinary fish. It was a brute of a steelhead, as...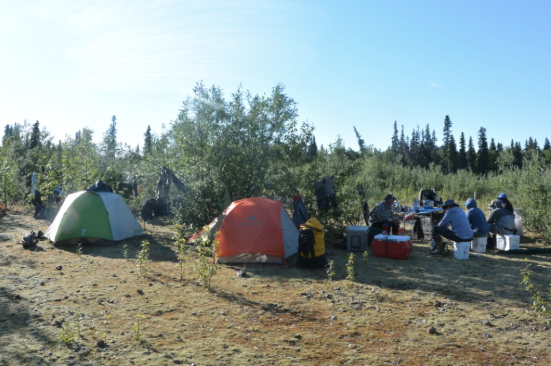 https://www.tu.org/sites/default/files/blog/Screen%20Shot%202019-03-26%20at%201.11.06%20PM.png A nice Dolly Varden caught thanks to energy provided by peanuts. Photo by Eric Booton. By Eric Booton For better or worse, my wife and I are trying a diet. We aren't the...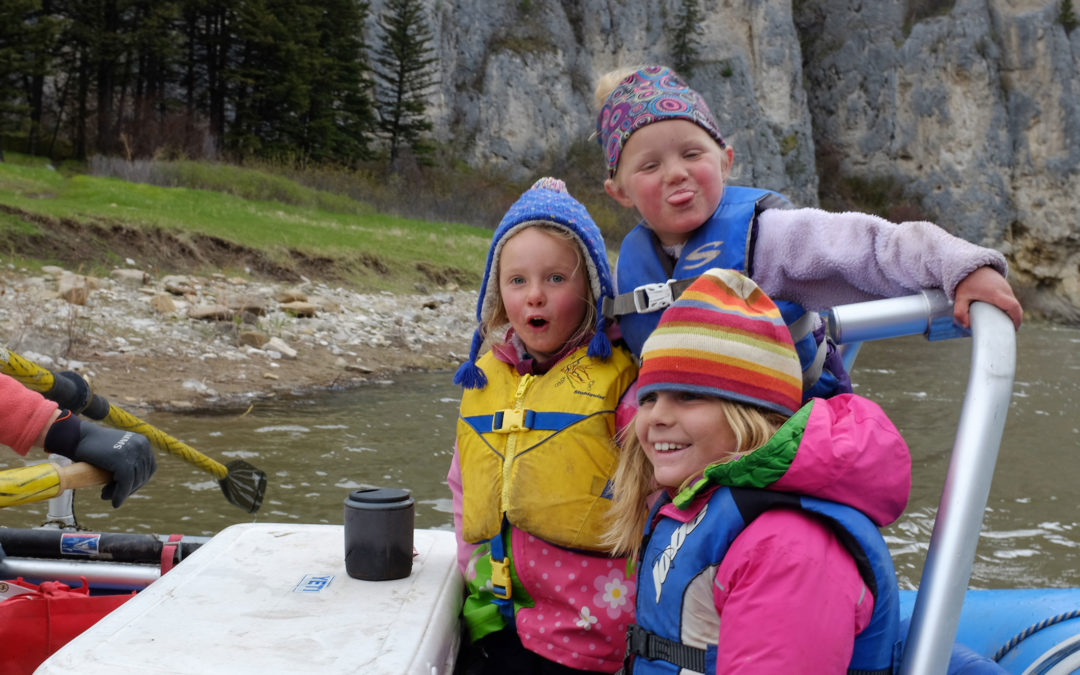 Resolutions in January are dumb. I really can't get into making any sort of rule for myself when there's only seven hours of daylight and simply getting the newspaper feels like an expedition across the arctic tundra. Leniency. Naps. Snacks. S weat pants....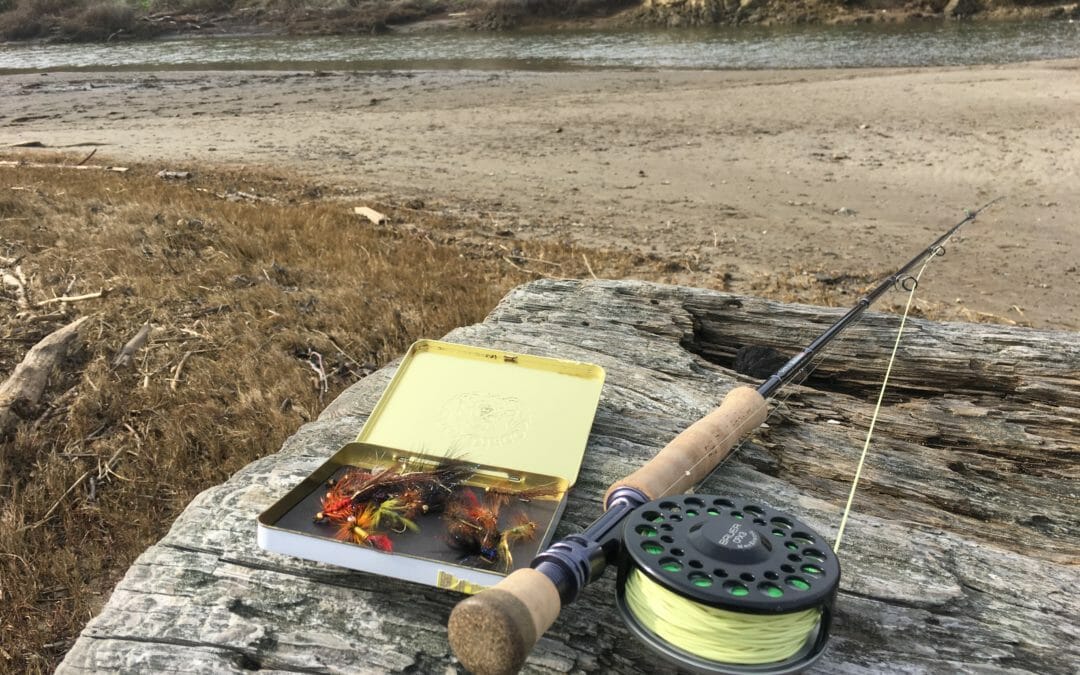 Fishing is, at its heart, a solitary exercise. Just you and a rod and your line a simple connection to a watery world. Don't get me wrong. Fishing is a great activity to do with family and friends. Some of my best memories are of fishing for snook on the Gulf Coast of...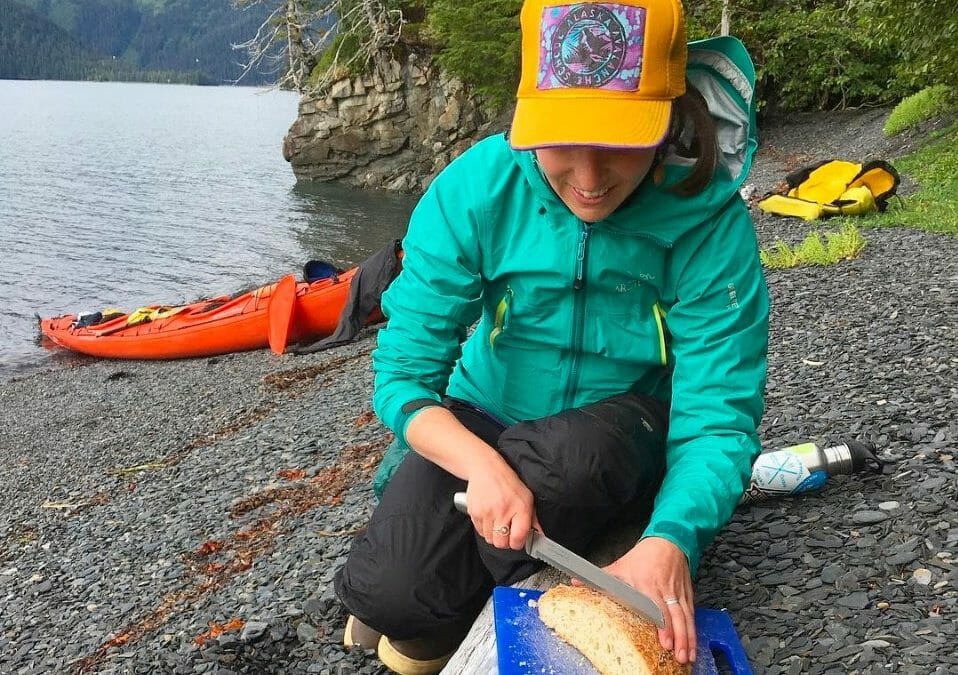 By Jenny Weis A good peanut butter and jelly sandwich should ooze a little when you squish it. It needs quality ingredients and, this part is often overlooked, equal parts PB to J that both go all the way to the edge of the bread, goshdarnit. I am not personally...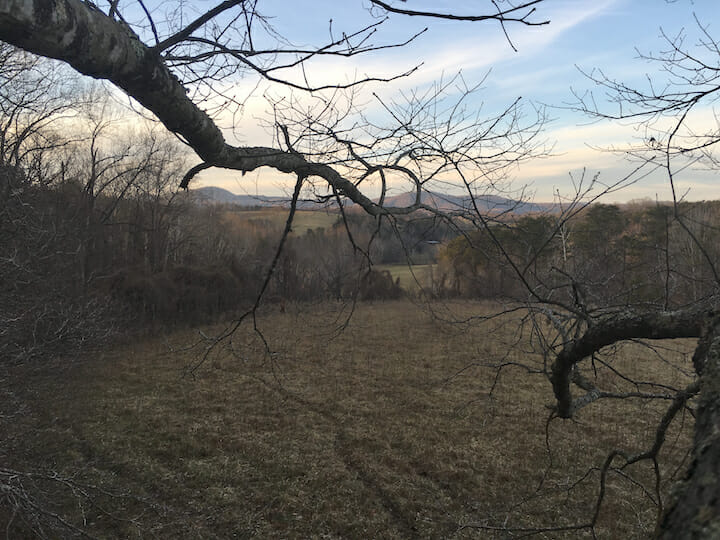 By Mark Taylor As the sun dipped toward the western horizon on a relatively mild early January evening, I sat in what had become a pretty familiar position over the previous few weeks. In a tree. These were the waning days of deer season and I was doing my best to tag...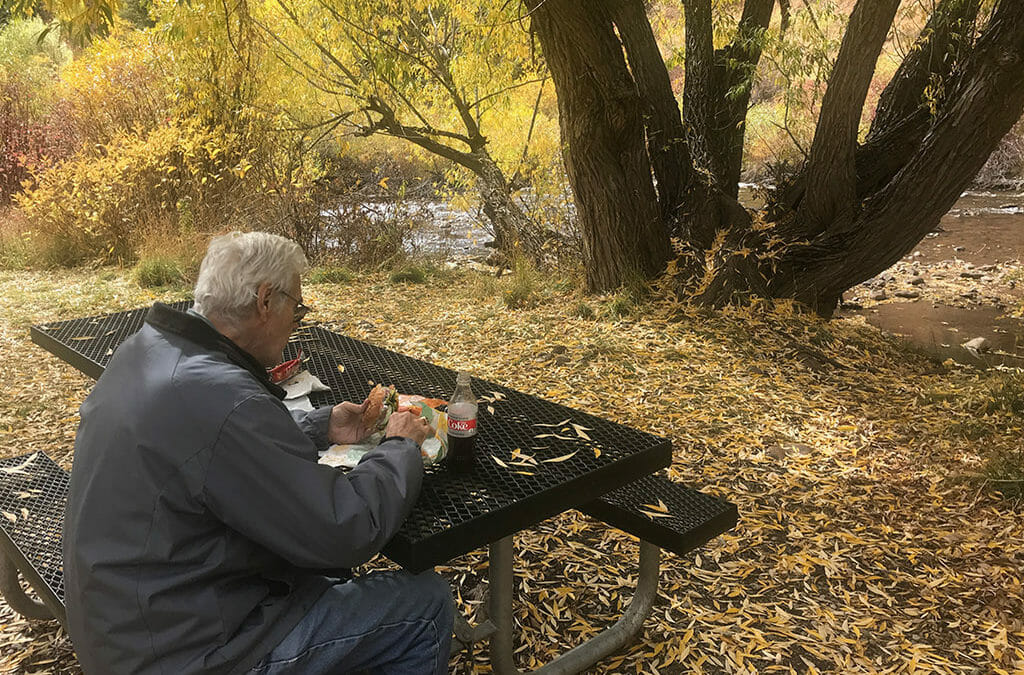 Terry Prettyman enjoys lunch while sitting by the Logan River on a beautiful fall day in Logan Canyon. Brett Prettyman/Trout Unlimited By Brett Prettyman It was a fishing trip I will never forget. My dad, on the other hand, had forgotten we caught fish by the time we...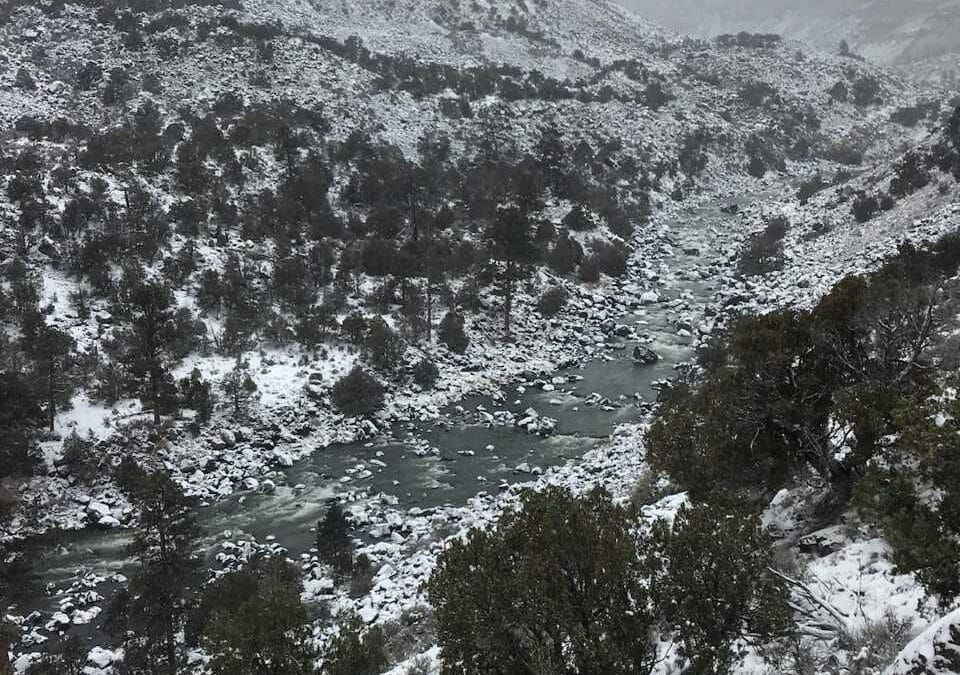 By Toner Mitchell Though it's only been two years, it feels like forever since New Mexico had a winter. Throughout the last one (2017/2018), during which we sported short sleeves in February and fished dry flies in March, the peaks called to mind Hereford cows, mostly...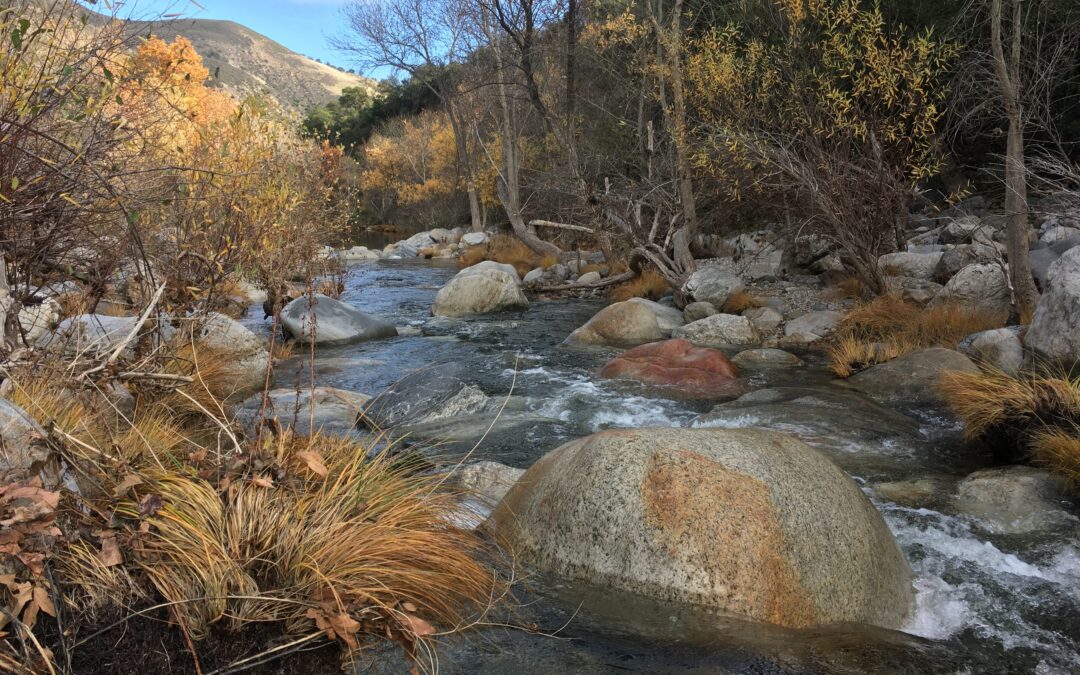 The California coastal stream where the author tried to begin again. By Sam Davidson The photos didn't do justice to the fish. I had been waiting patiently for word from the Steelhead Whisperer, who had spent most of the day on his favorite winter water on the central...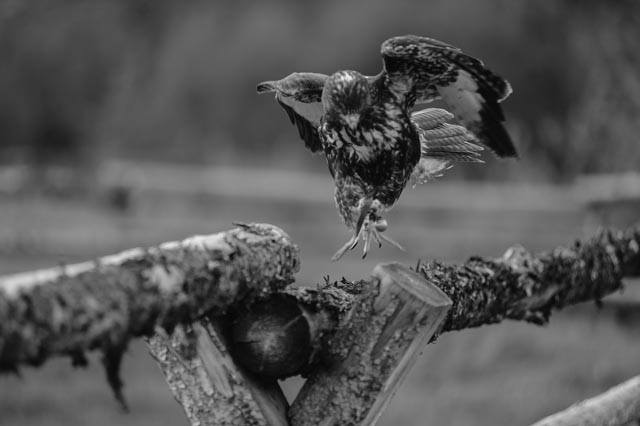 By Shauna Stephenson If I'm in the presence of other humans – which, working from home, I rarely am – and we've been drinking (which, with two young children, is always a tempting way to solve one's problems but as most moms can attest, that glass of wine isn't nearly...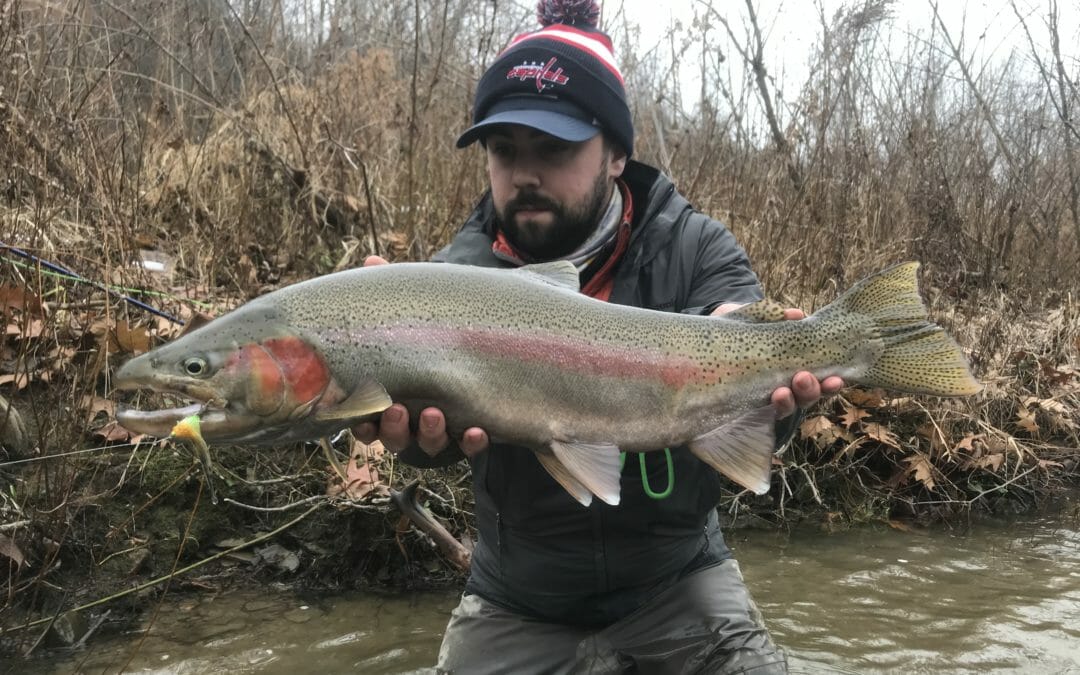 Nick Halle, TU's volunteer operations coordinator, kept at it even after falling in over his head and was rewarded with this nice buck steelhead from Ohio's Conneaut Creek during a recent TU staff steelhead outing. By Mark Taylor "I've lost all faith." The...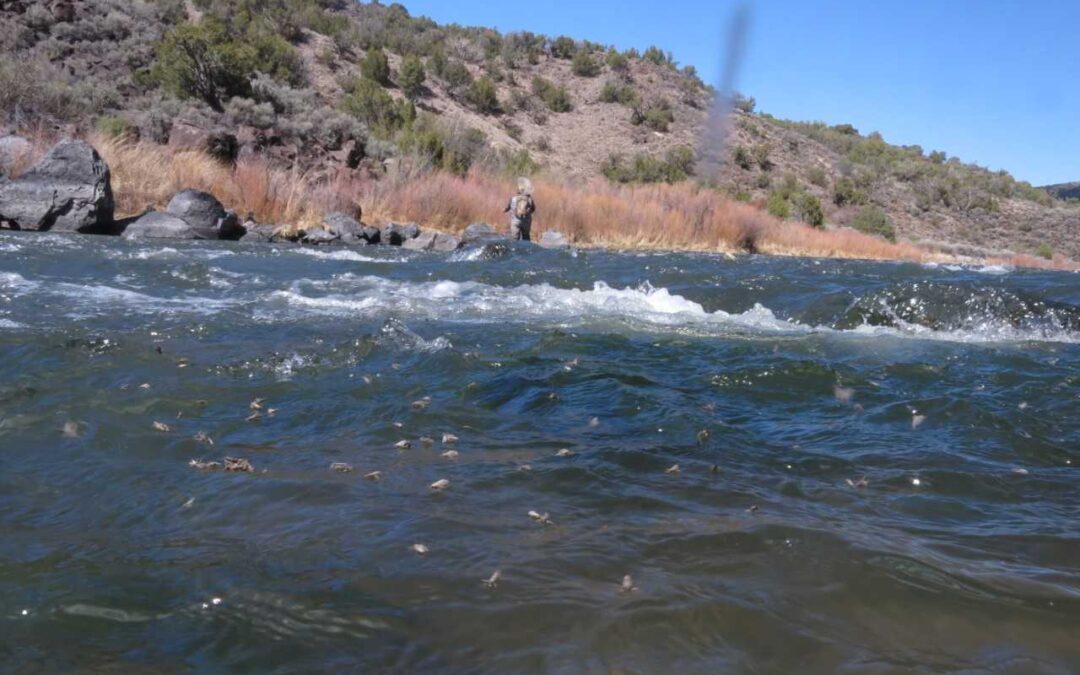 By Toner Mitchell Your best arguments are the simplest ones. Water, including anything you dump into it, flows downhill. Katrina, Sandy, Harvey and Maria comprise a trend. California and the burning mountain west comprise a trend. God didn't create all these species...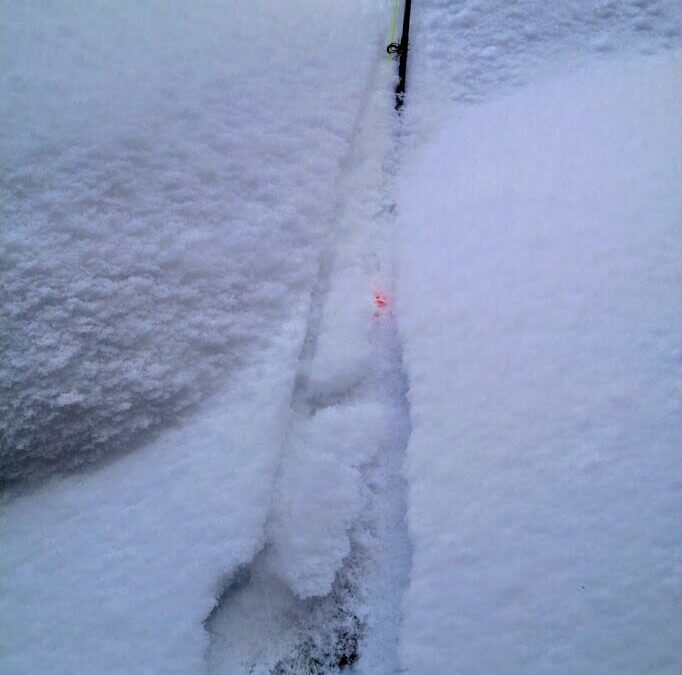 By Scott Willoughby I've never really been what the gang over on Santa Claus Lane might describe as "Christmas-y." But I've always thought I'd make a decent pagan. Never having formally studied paganism, I'm not entirely sure why, although I do enjoy hanging out in...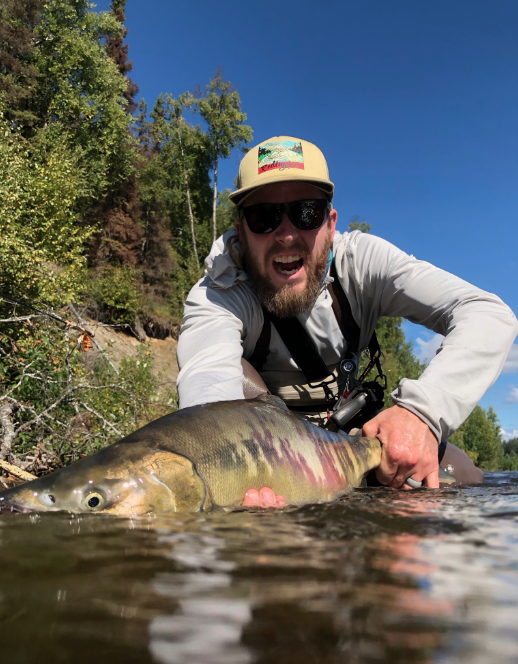 Editor's note: This is the second in a two-part series. Read part one here. By Eric Booton While we didn't beat the sun to the punch, we still rose early the next morning, thankful for being a literal step from the river and having 12 hours left in our...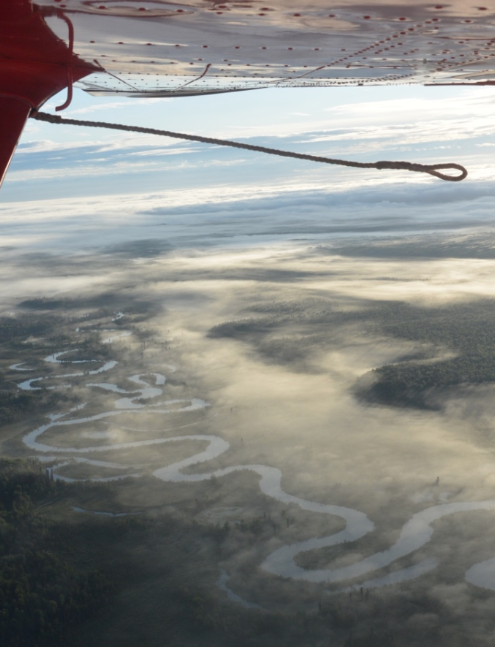 Editor's note: The following is the first of a two-part series. By Eric Booton The Trout Unlimited Alaska office is appropriately located on the shore of Anchorage's Lake Hood, a hub for float plane traffic and a persistent reminder of the wild lands accessible...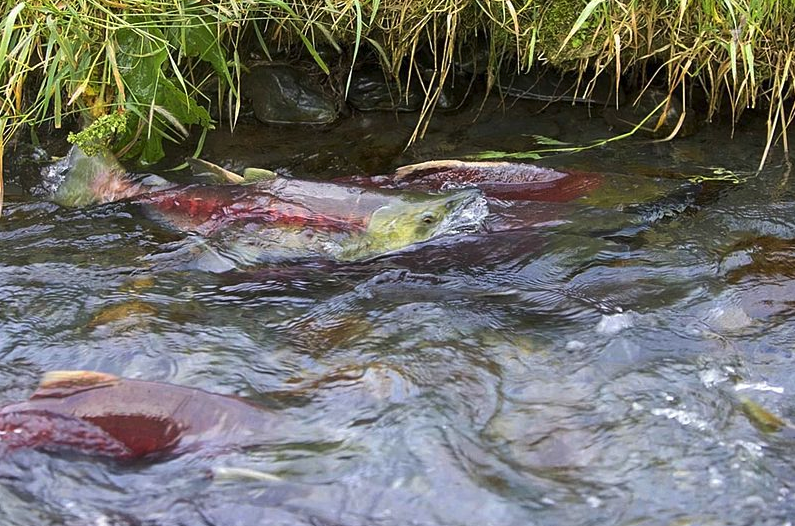 By Charlie Schneider Note: California's Russian River is famous among anglers for its steelhead fishery, but in recent years this watershed has been the focus of an intensive effort to recover coho salmon, now one of the rarest native fishes in California. TU...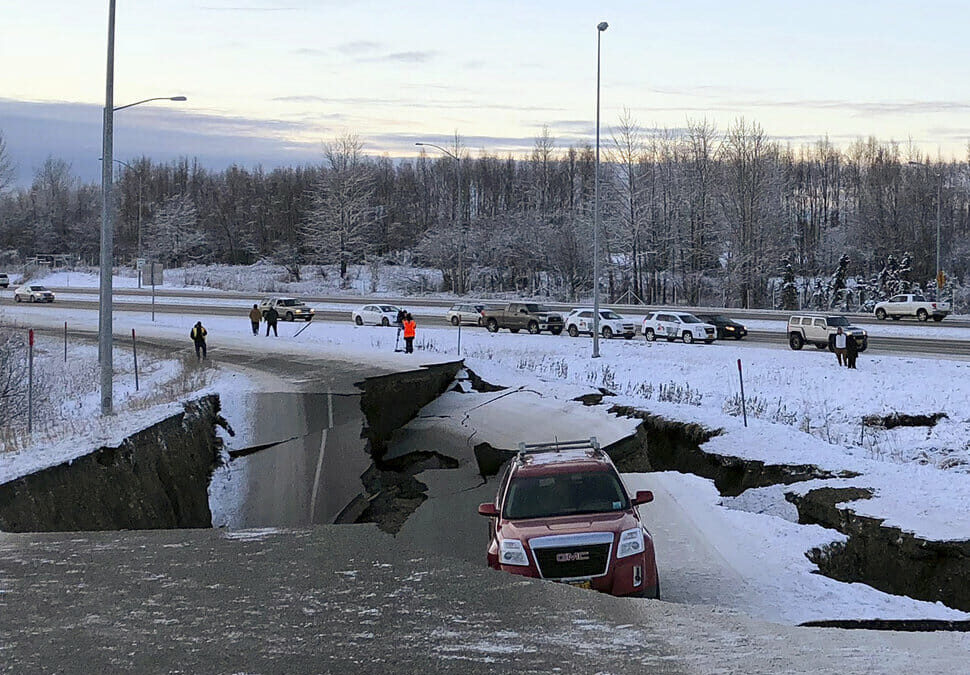 Damage from the Nov. 30, 7.0 magnitude earthquake on the highway exit ramp nearest to the Trout Unlimited office in Anchorage. By Jenny Weis I found myself still tip-toeing around my house Saturday morning as I cleaned broken glass and straightened bookshelves, over...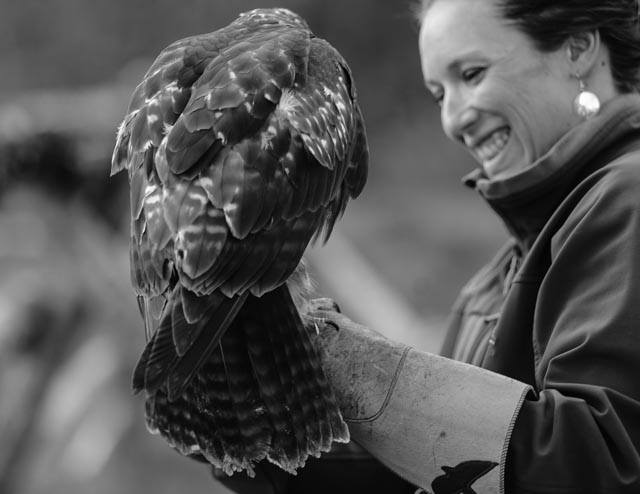 By Shauna Stephenson Before Lolo there was Olly the redtail hawk. And before Olly, FedEx brought me a box of rats, frozen, labeled and neatly arranged in Ziplock baggies, ready to be stacked alongside the Otter Pops and frozen peas. "If you're going to be a falconer,...
Get your Winston rod and Cheeky reel.
Get your Life Member exclusive Winston PURE Rod and Cheeky Boost Reel. Become a Life Member to get yours!
Get fly patterns, fishing tips and conservation news in your inbox weekly.