Blue Smoke that is… There was a time where finding a good meal in a small river town was a challenge. While not a fishing town by trade, Three Forks, Mont., is finding itself in the middle of a recreation boom and among the throngs frequenting the local rivers...
Join Trout Unlimited today
Help us protect the places you love to fish, and to make your fishing better.
At the Memorial Wall in D.C., I remember tears rolling down my good friend's face the moment he located the name of his father, who died when my friend was but two years old and had yet to commit his dad's face to memory
An angler tangles with a Dolly Varden on Alaska's Stikine River. Chris Hunt photo. How can I adequately capture the essence of fishing the world's wildest fisheries in a few sentences when only a book might do them justice? I can't. But it's fun...
Growing up in the Denver suburbs, one of my favorite childhood haunts was a public park a short bike ride from home. It sported the sketchy jungle gym with the sharp, rusty edges, the little spring loaded ridable critters that, with enough momentum, could send a small...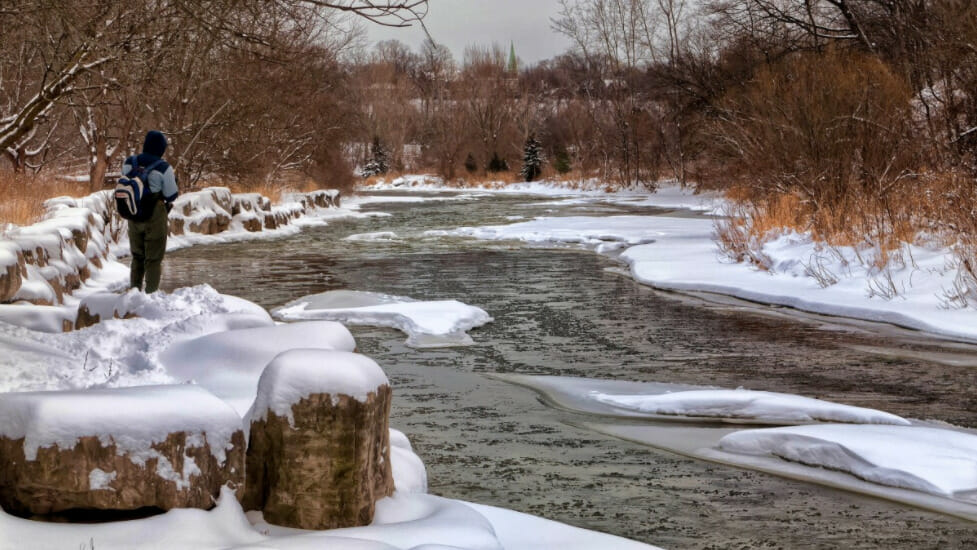 One learns not to expect much when fly fishing during the winter months. At least around here, or if you're me. Regardless of the season, sometimes you step into a river and just know something's off. The water's not moving right, or the sound of...
Dean hollered from upstream as a steelhead took his fly, then hollered again a moment later as the fish released it. At another spot Dean had a nice fish on for perhaps a minute, his rod bowed and bobbing. But that steelhead, too, practiced detachment. Welcome to winter steelhead fishing.
Do you make your sighs of relief audible? I sure have been lately.
New legislation from Sens. Ron Wyden and Jeff Merkley would better conserve some of Oregon's best waters for native salmon, steelhead and trout. Today, Sen. Ron Wyden of Oregon introduced the River Democracy Act of 2021, which would create new Wild and Scenic...
A fishery management plan being developed for southwest Oregon coastal rivers has generated debate over whether to temporarily reduce or prohibit harvest of wild steelhead. TU's Kyle Smith has a suggestion.
We hadn't changed at all, yet so much time had zoomed passed us. It felt like years had gone by since I saw my cousin Ethan, walking along in front of me down the trail in Montana. At the same time, it felt like no time at all. The road seems to go on forever, but it is behind you in only a moment.
I get lots of questions about trout, but many of them come this time of year. The sunlight shows itself for short periods, and the nights are long and cold. Seeing ice on riverbanks and entire lakes frozen over, people begin to think about what happens to the species...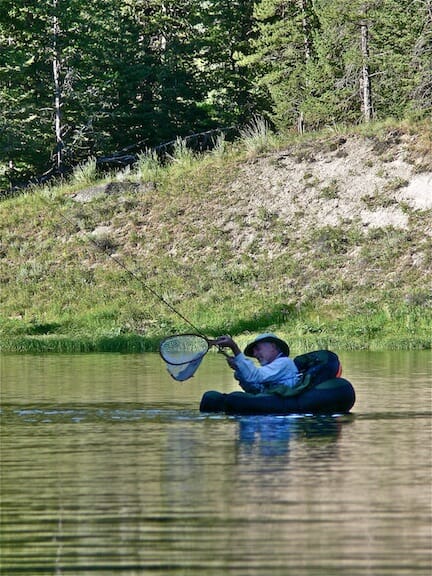 I'm not much of a lake guy. Don't misunderstand that statement. I like lakes as an idea. Fishing them, though, is problematic, mostly because the lakes I would relish fishing are well off the beaten track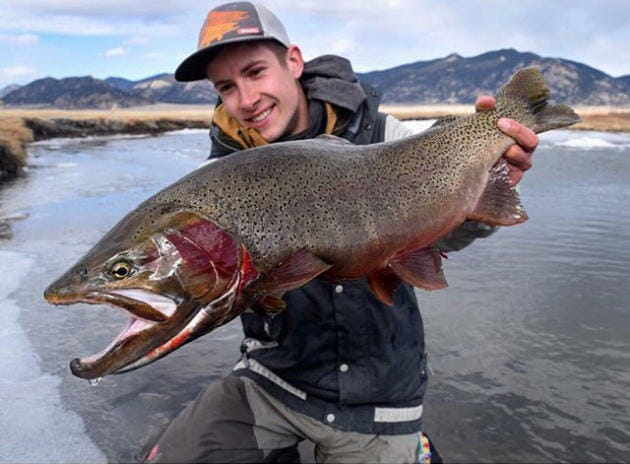 If you know a young person who is interested in the outdoors, fishing and/or conservation as a possible career path, and you think they might want a really cool summer job where they will get their boots wet, have them learn more about the Jeremy Brooks Memorial...
There's nearly no better way to kick off a new year than on a river. It's a great way to set things right, forget what happened in the previous year and daydream about fishing adventures to come. A few years back, I attempted to catch a trout on a...
By Taylor Ridderbusch Today, both state governments and federal agencies announced two major milestones in the Brandon Road Lock and Dam project to keep Asian carp out of the Great Lakes. First, the U.S. Army Corps of Engineers and the state of Illinois have reached a...
I learned to fish in the creeks and beaver ponds of Colorado's high country, pulling nuggets of wisdom from willing grandfathers who believed time spent with their grandchildren should be time spent outdoors. These two men introduced me and my brothers to the wonders...
Sleek, slender and heavy Euro-style nymphs are gaining popularity in the U.S., largely thanks to international fly-fishing tournaments where European anglers tend to take top honors more often than not. Make no mistake about it, these Perdigon-style nymphs catch fish....
It moved so slowly that it took me a moment to grasp what was happening. I believe I uttered the standard expression all anglers rely on in such circumstances, which is, of course, "Holy Toledo!" Except you don't use the word "Toledo."
On the Mendocino Coast in California, an historic railway line is at the heart of a suite of restoration projects completed this year that will help imperiled fish species in one of the most important river systems on California's North Coast for Coho Salmon and steelhead.
By Jamie Vaughan Trout Unlimited staff in Michigan are excited to announce the expansion of the STREAM Girls program throughout the state thanks to a recently awarded grant through the Environmental Protection Agency's Environmental Education Program.  The goal of...
Home. It's where many of us feel most alive and comforted. And this year, many of us have become all too familiar with our homes. Since I work from home (and have for years), I cherish the idea of expanding my concept of home. My physical home is...
Unlike humans, trout only grow more beautiful with age. I know, I know, beauty's on the inside, but come on. We are all aware of growing older and should be able to admit to being bothered by it sometimes.
The permit denial for the proposed Pebble mine wouldn't have been made possible without millions of people submitting comments and signing petitions, calling elected officials, and of course, rocking "No Pebble Mine" stickers for nearly two decades.
California's Owens River offers prettier sections. There are certainly reaches of this stream where an angler can find larger trout. There are many places on this river where you will not hear and feel electric diodes buzzing like murder wasps in the background. In...
Finding things to be thankful for this week — especially this year — can be a challenge. But if we look deep enough, we can find them.   I chose to look in nature. The brightest green lichen on dark volcanic rocks pop against the drab fall...
Create a call to action
Keep the C2A short and sweet.
Link the image and the button to the page you want people to go to. 
You can use light or dark text.
Get fly patterns, fishing tips and conservation news in your inbox weekly.