As I've gotten older, this is the time of year I like the least — it's cold, but it's going to get colder. There's snow now, but so much more to come
Join Trout Unlimited today
Help us protect the places you love to fish, and to make your fishing better.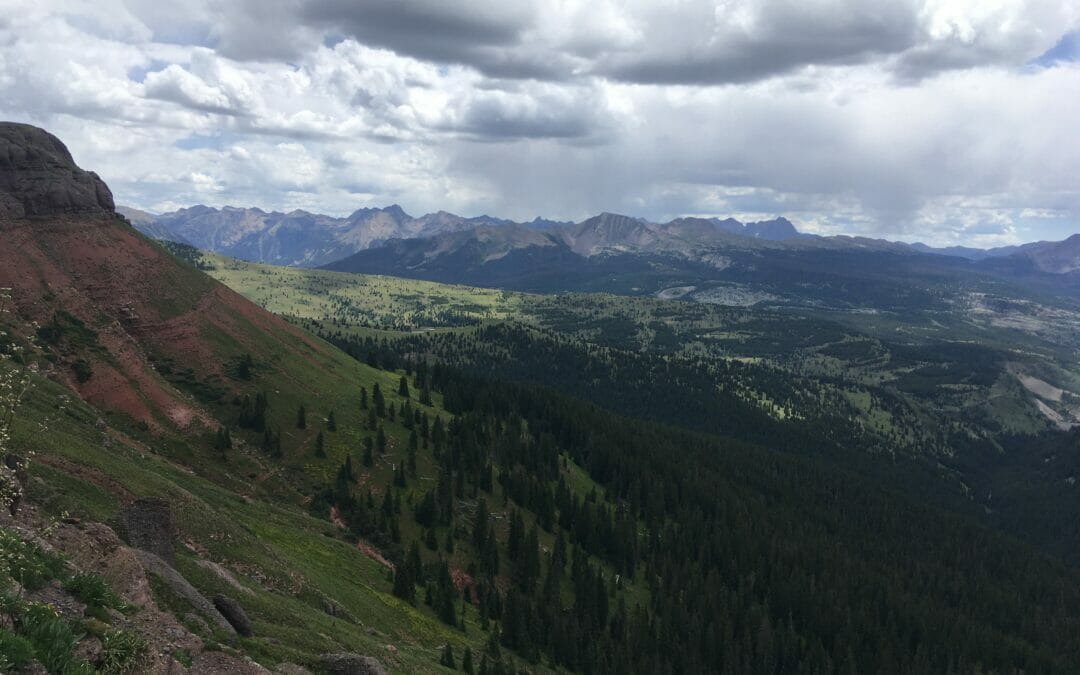 The thin, cool air and the end of high mountain wildflower season were calling my name.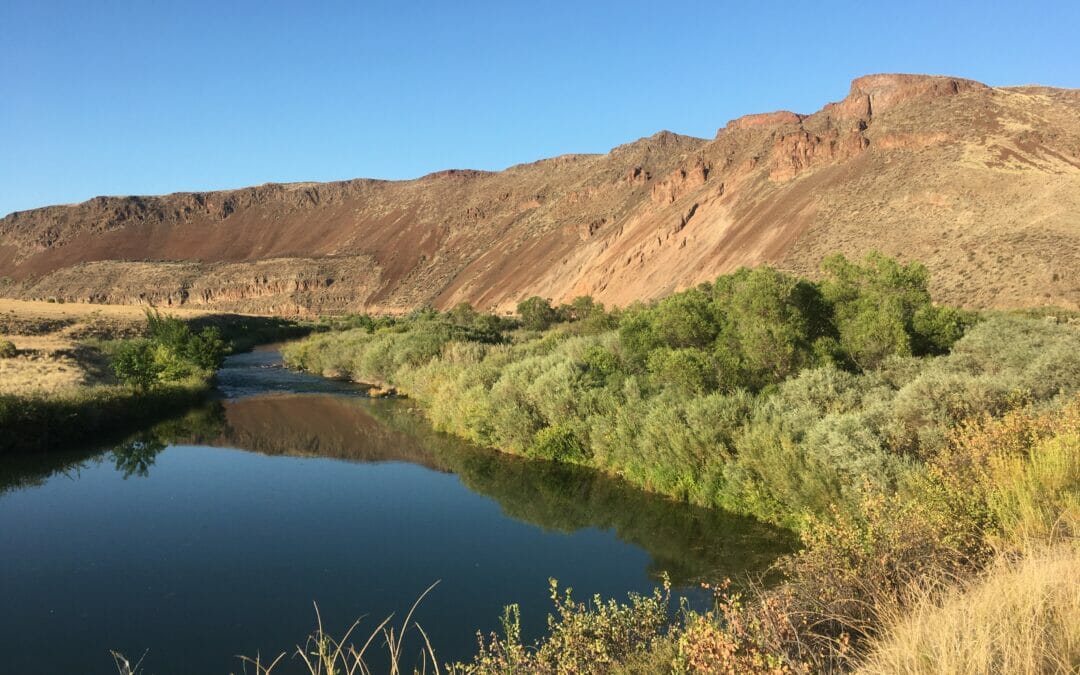 TU is leading a coalition of sportsmen to permanently protect the Owyhee Canyonlands The thing that strikes me most about the Owyhee River is the incongruity. This amazing trout stream springs from, and flows for many miles through, a desert. Okay, most of this...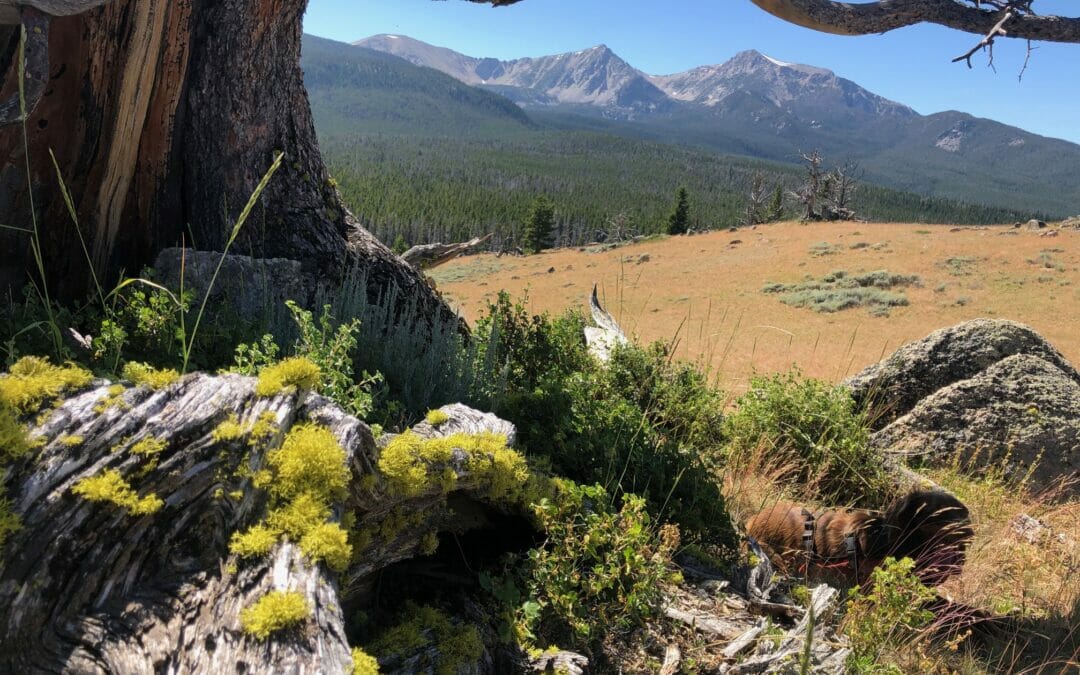 Monday At 3 p.m., my iPad dings with a message from the Calm app. "Your inner peace is a gift that keeps on giving," says the app. It's tailor made for this audience of one, downloaded in the early days of the pandemic, back when we were all trying to...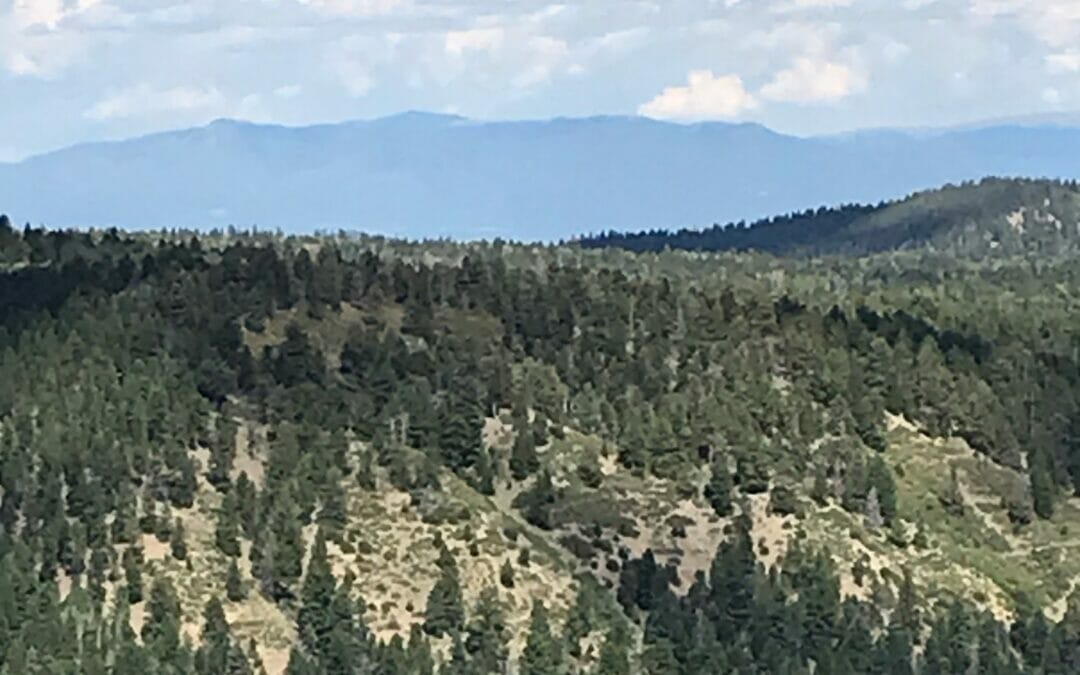 Settlers quickly learned that the mountains of north central New Mexico were more difficult to penetrate than they looked. In these post-logging days, aspens and conifers coat them like suede, concealing cliffs and box canyons around every corner.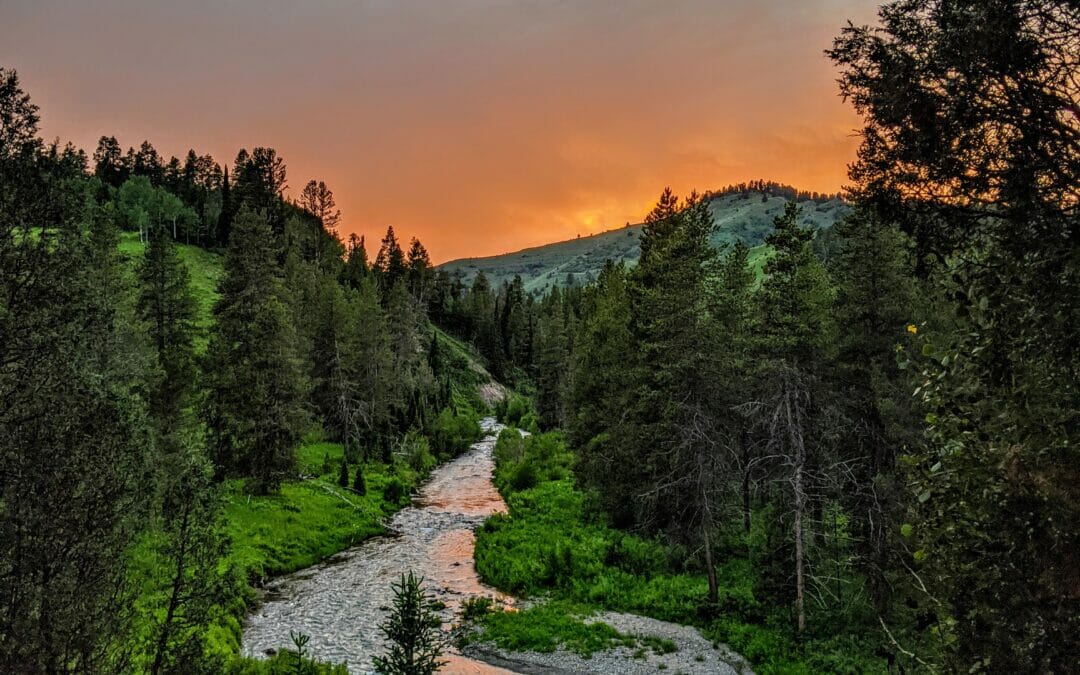 I had just finished leveling the camper when Morgan pulled up in his white sedan. It's a process—leveling the camper—made a bit more complicated thanks to a slightly hyper mutt running around while I work the jacks, wondering why we can't just go straight to the creek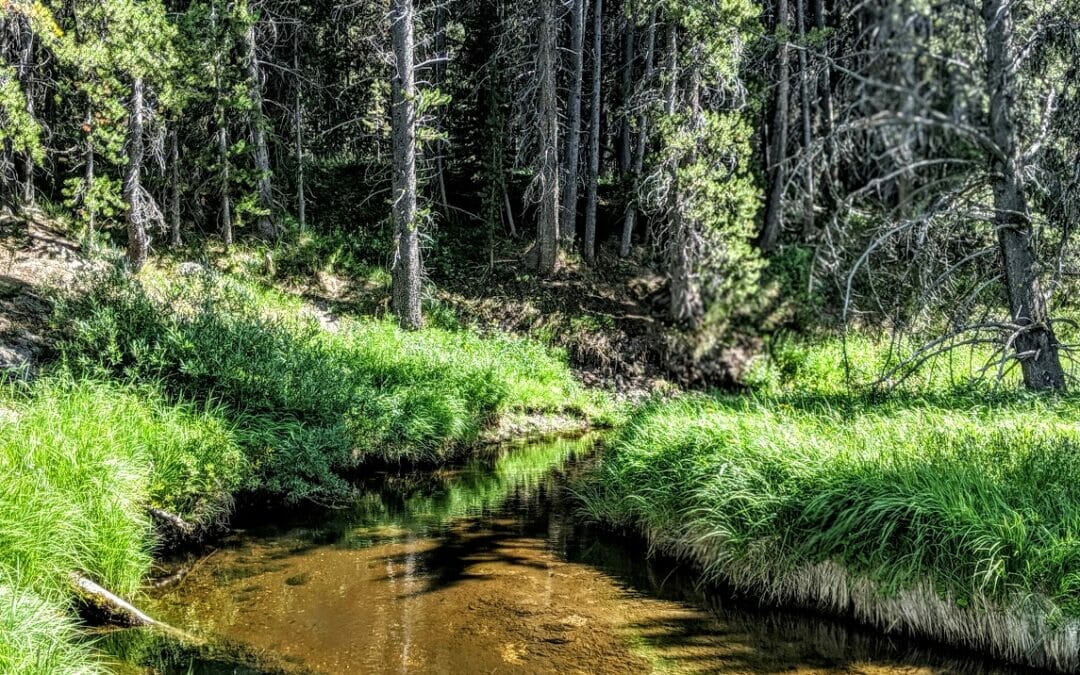 A trail generally follows the stream on its gentle course to Shoshone Lake. If you walk the trail, you might occasionally see a tiny brook trout finning in a deep, dark corner of the creek. More likely, if you're not an angler and staring keenly through polarized lenses through clear water isn't really your thing, you might notice a fish dart for cover as your shadow crosses the stream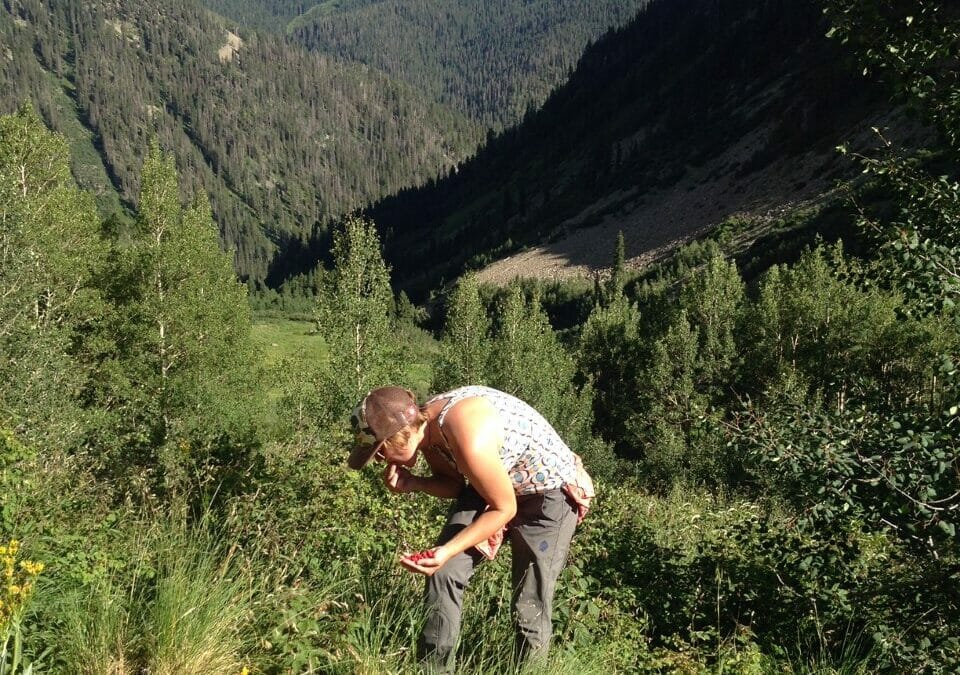 In the summer, I think I could live off the land — with a bit more education. Wild raspberries and strawberries, wildflowers, wild trout, some wild onions, mushrooms and cattails would make a smorgasbord. The trout tend to come easily in the high-mountain streams I...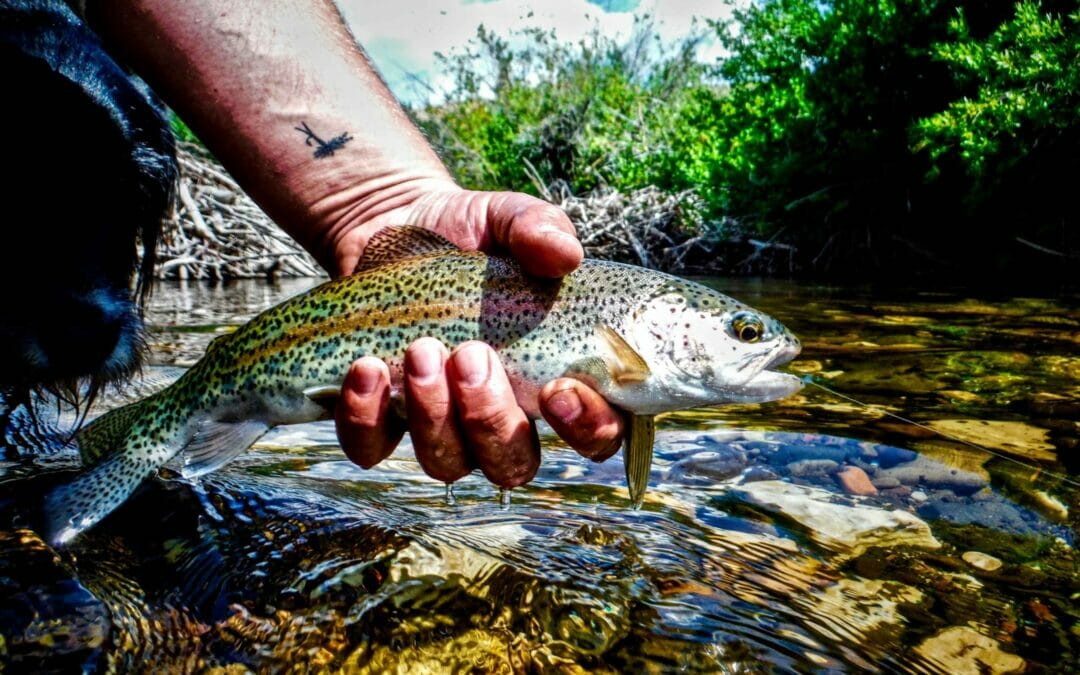 On a map, it doesn't look all that far. A quick jaunt up the freeway. A race across a sea of potato fields and a good section of the Idaho National Laboratory, where plans are in place to build a dozen modular nuclear reactors to help power some 36 western communities starting in less than a decade. Finally, there's the run up the river valley to where the desert meets the Lemhi Range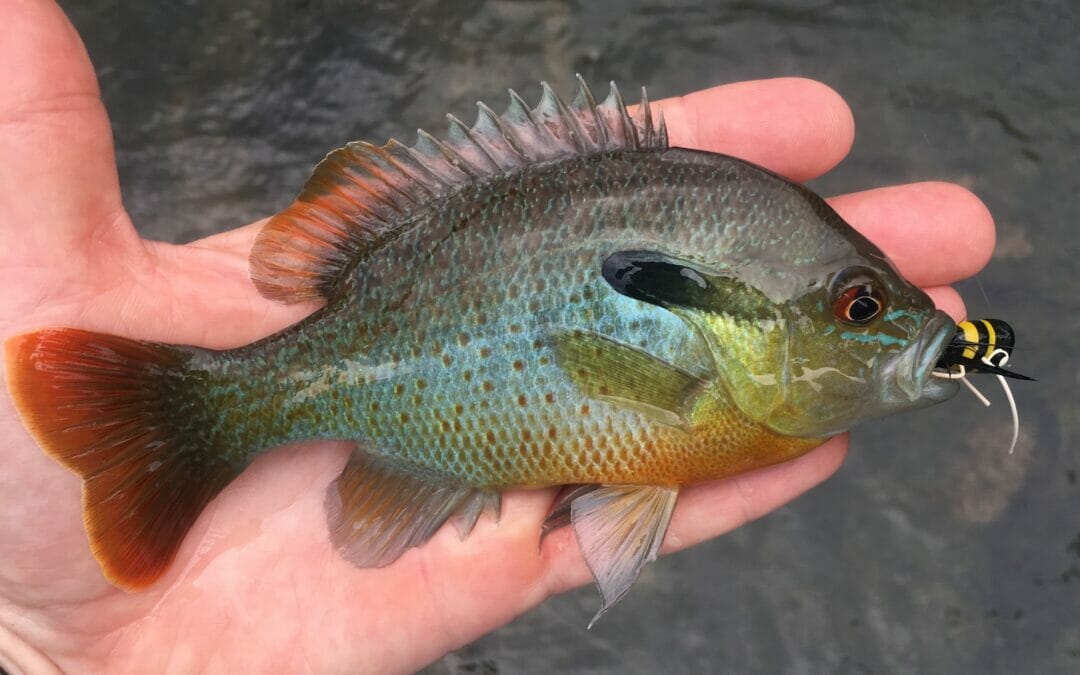 A couple of my favorite ponds were on Fort Story, a small military base in Virginia Beach. One was deep in the woods, reachable only by a sandy, 4-wheel-drive-required road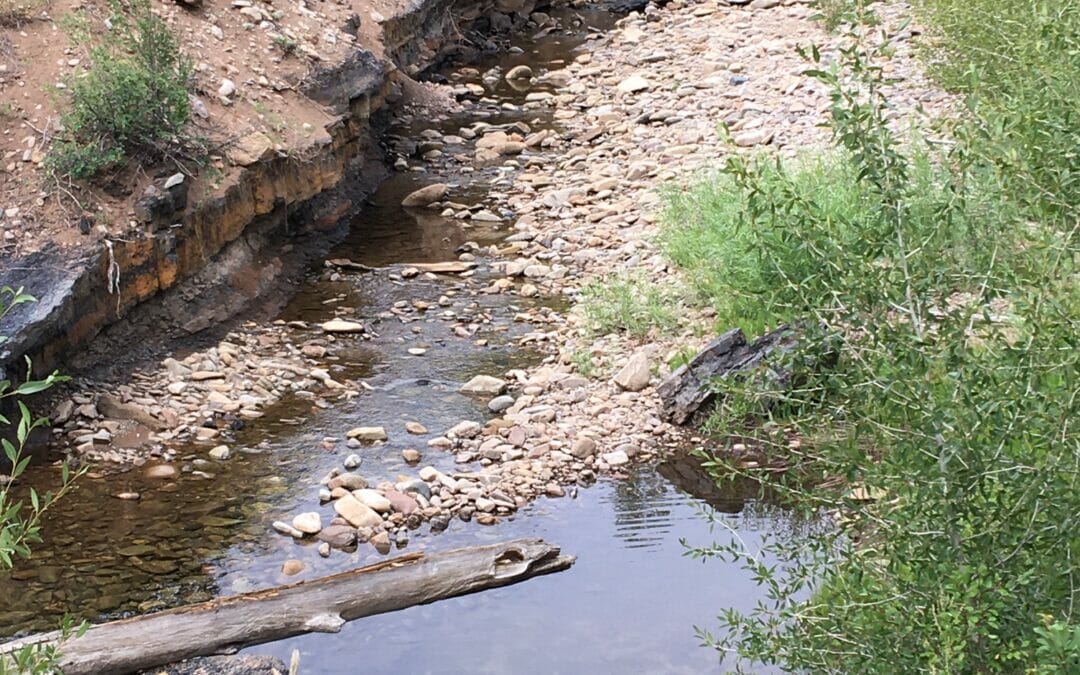 There are many demands on water, especially in the West. Municipal water for drinking and other human uses, agricultural water to grow our food, recreational water to keep a thriving outdoor recreation industry afloat and numerous others. And all are important for the...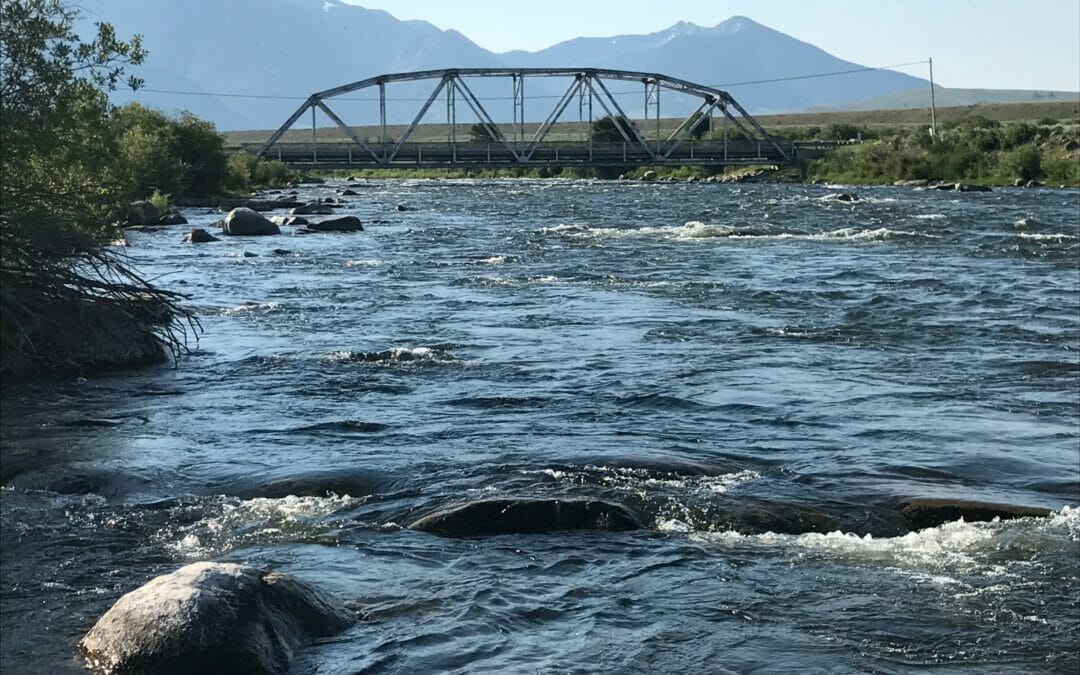 A drive deep into the West can heal the soul and freshen commitment to causes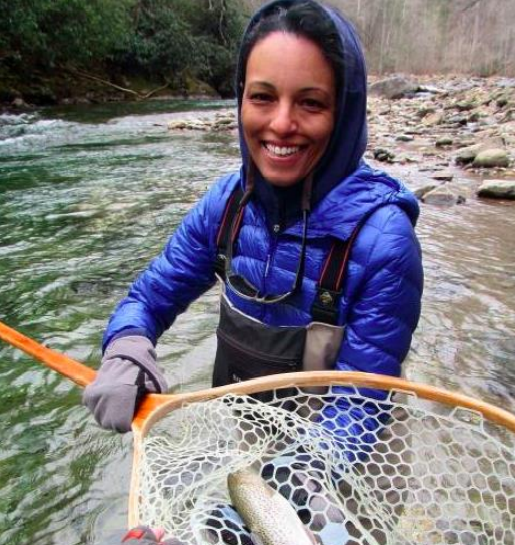 The road that led me to quit my job and fly fish in North Carolina that summer was as twisty as the Blue Ridge Parkway itself. But after seven cancer surgeries and radiation, multiplied with the strain of a big job in a big city, the cracks began to show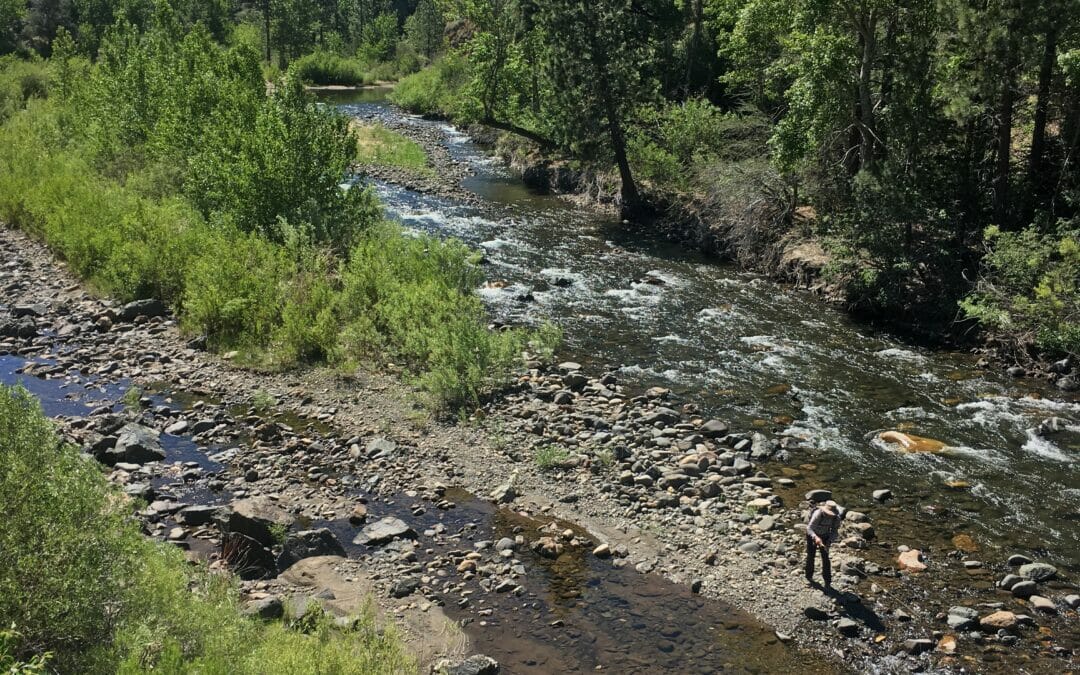 I hereby state for the record that I would much prefer to catch small trout, rather than larger fish. Not that size doesn't matter, of course. So there are caveats. The first is that this predilection doesn't apply to steelhead or salmon. The second is that it only...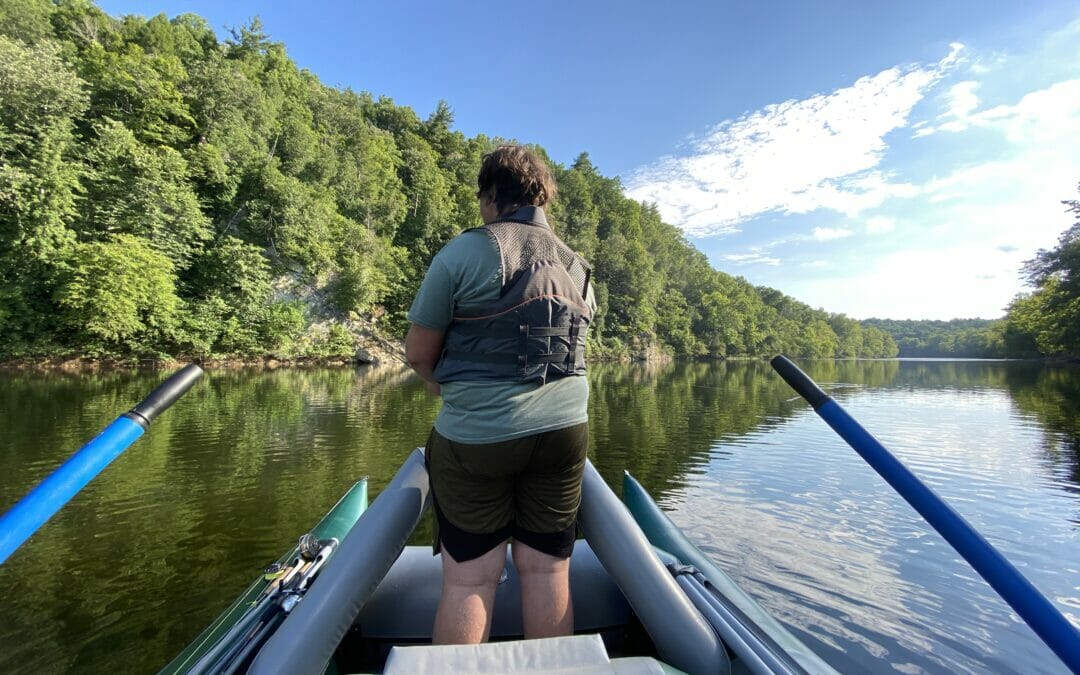 By Mark Taylor Beck had just made a nice cast, his lure landing in a shady spot next to the James River's bank, when he did something you don't expect from a 15-year-old. He admitted he was clueless "When I go to a store and look at all the fishing lures, I have no...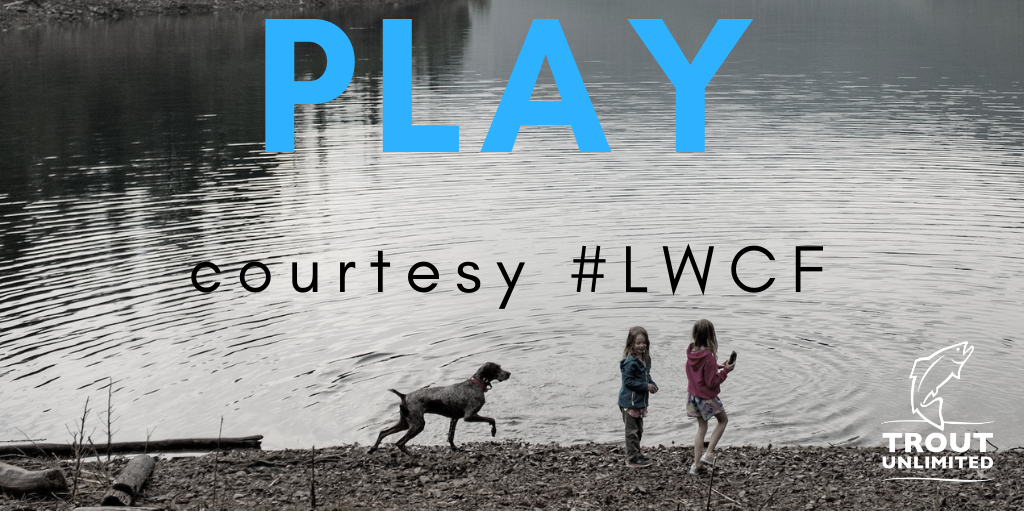 After having my first child, I found myself in a small town with very little connection to the world outside my four walls. As new moms often do, I felt isolated and exhausted and overwhelmed. My daughter, who was not wired to be much of a sleeper, would spend the...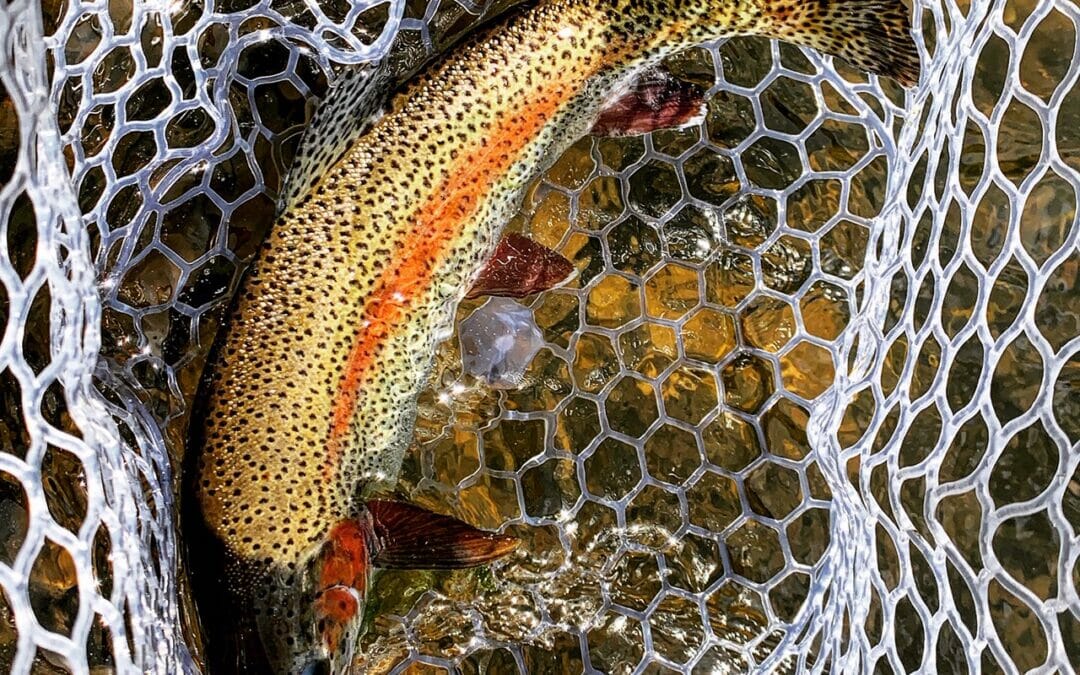 Find purpose through fly fishing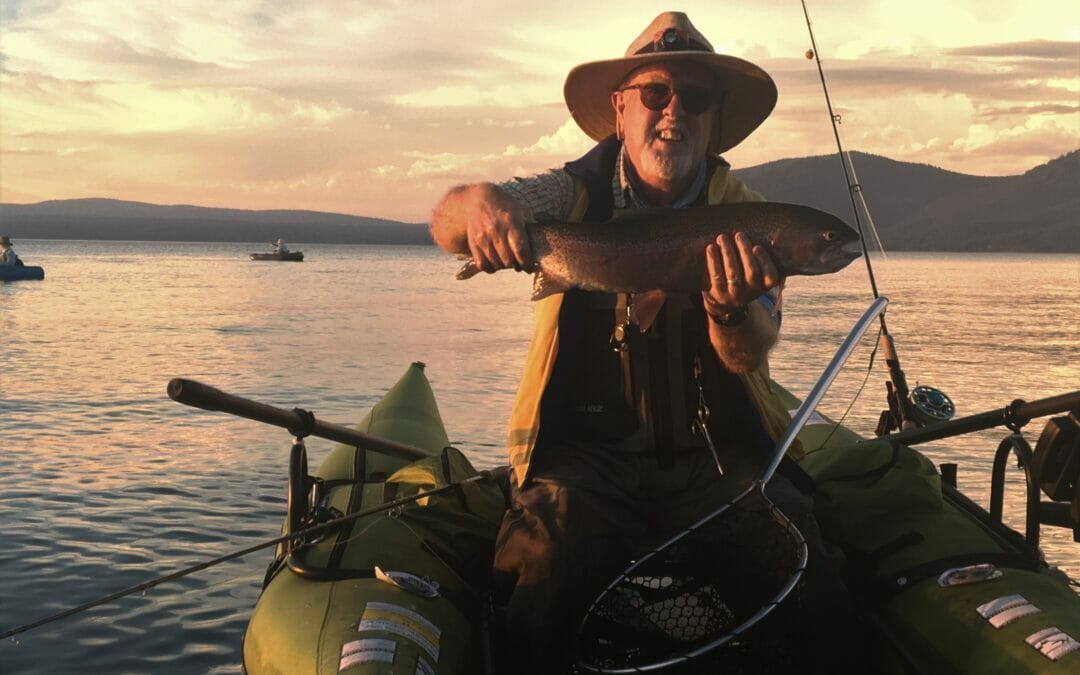 Over the weekend I spent a total of 12 hours fishing. I landed two fish to show for it. It was nonetheless supremely satisfying. And no, I wasn't fishing for steelhead. About 100 miles north of Lake Tahoe a lovely reservoir lies resplendent, framed by ponderosa pines,...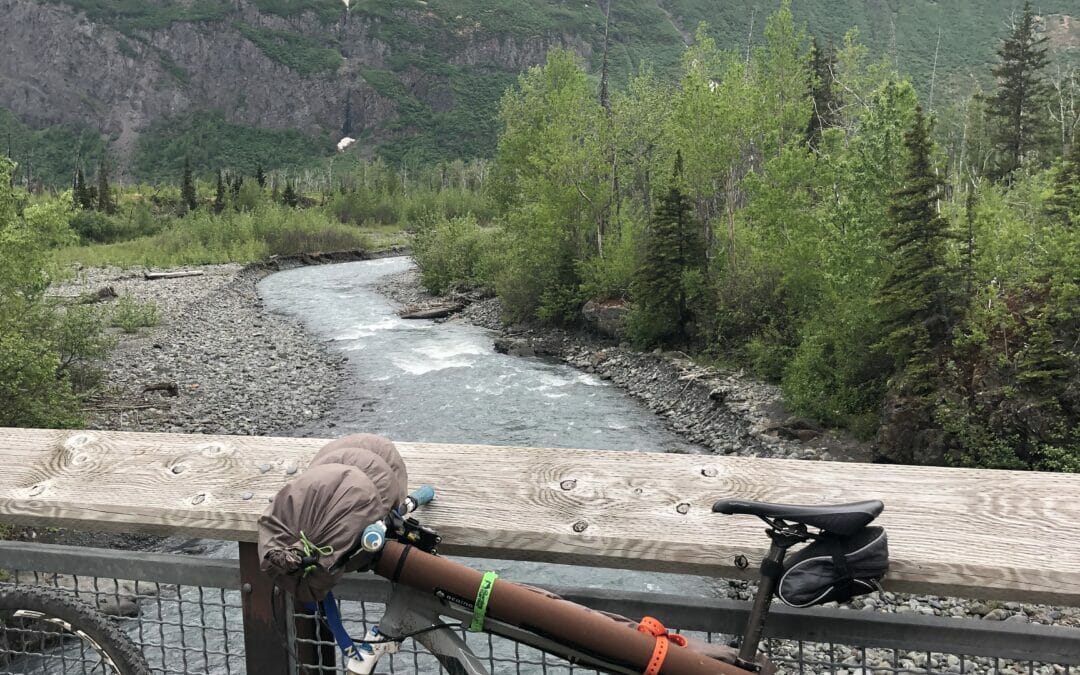 At the end of May, a crew of spirited friends and I coasted out of Eklutna Lake campground with trimmed packs, tents and miscellaneous items strapped to our bikes, bound for the head of the glacial valley…or at least its vicinity. It was a fresh adventure for all, and for me, the opportunity to witness the East and West Forks of the Eklutna River beyond Eklutna Lake and set eyes on the glacier, where the Eklutna River begins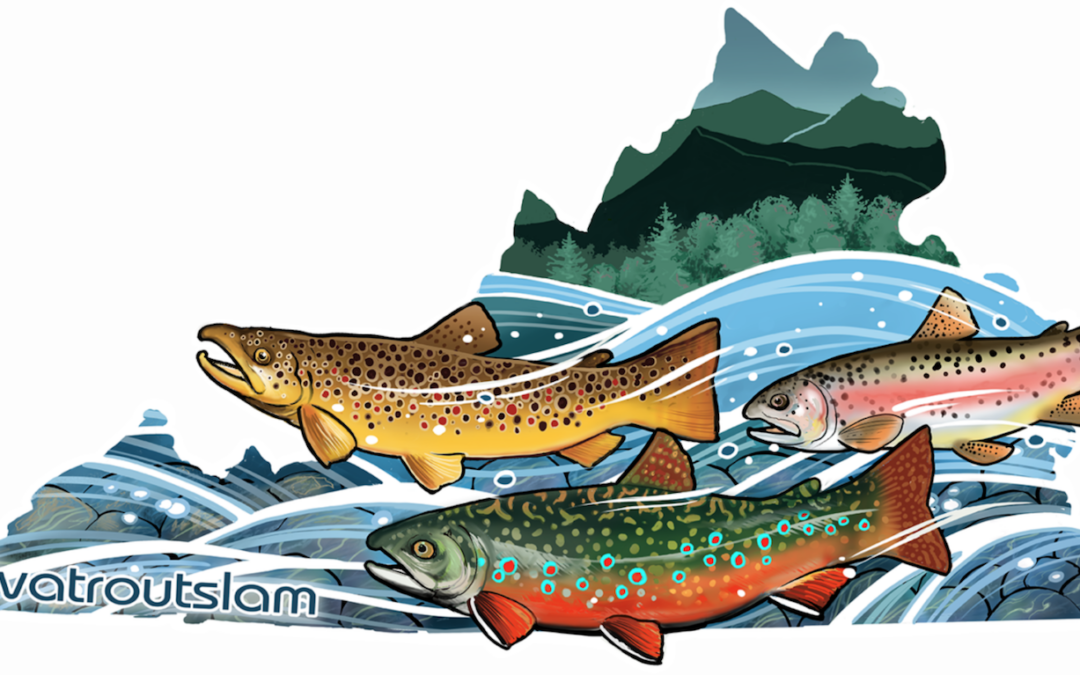 The cast was too good. The drift was too good. There was no way this was not going to work. And it did. A trout dimpled the surface as it slurped in the little olive Stimulator. It wasn't a big trout, but I played it carefully in the fading light of a sultry Virginia...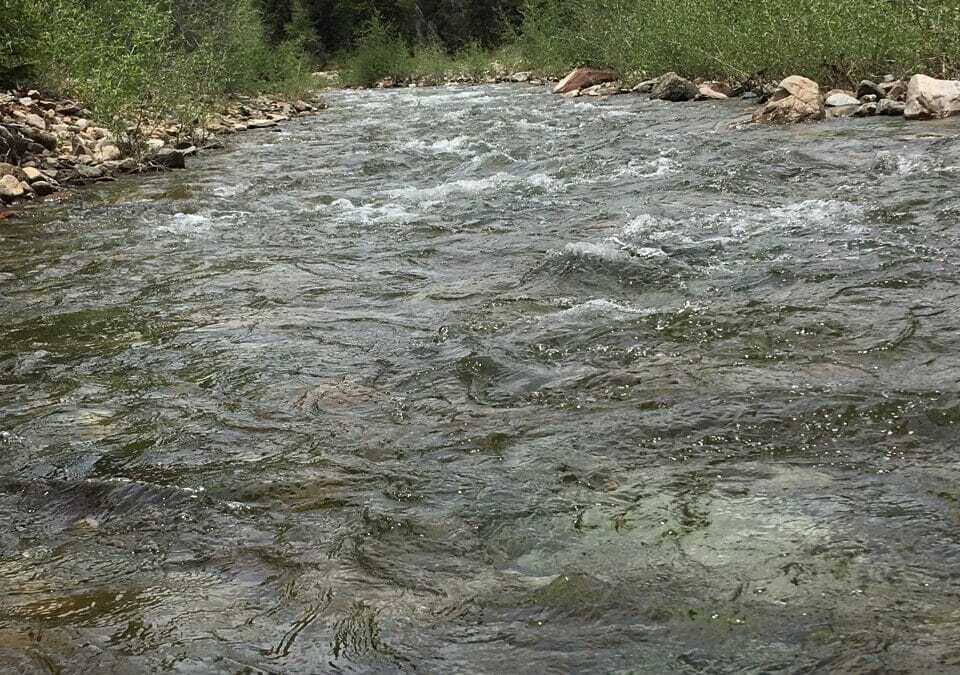 After some much-needed good news on the cancer front, I grabbed my cowboy hat and 1-weight and headed out the door. It was time to celebrate and I intended on doing just that by mountain biking and fishing (sometimes combined) on my gorgeous public...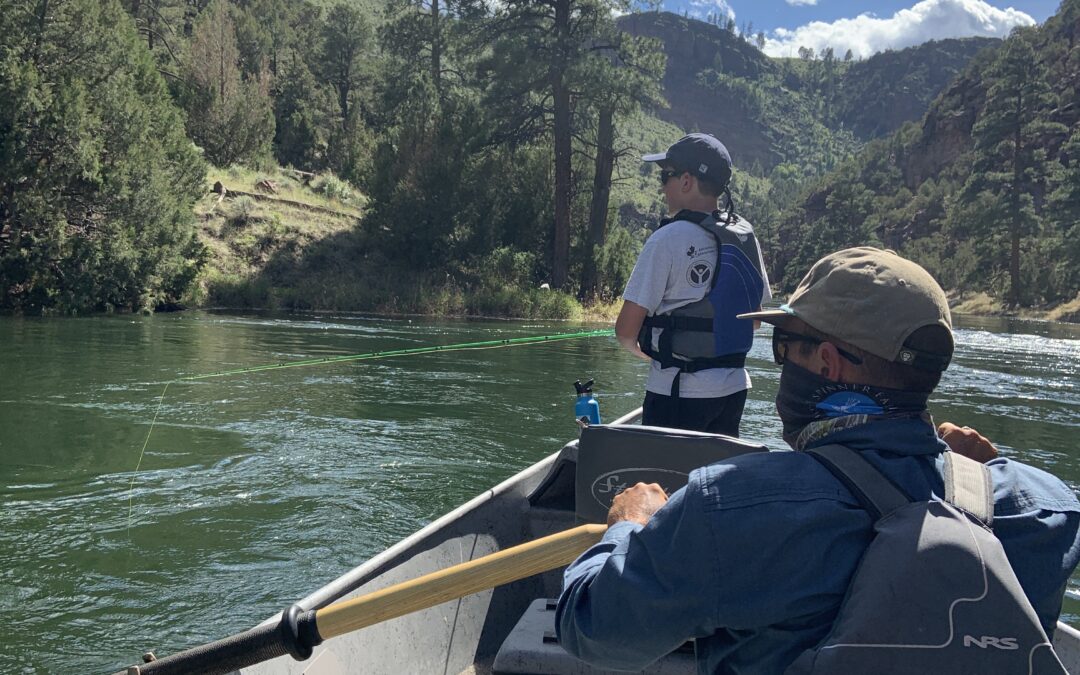 "It's hard to hear him deny he has a family of his own, so I distract him away from that talk by sharing stories of fishing. I tell him about the adventures Owen and I are having and I reflect on memories he and I created together over the years. Occasionally I can tell he remembers one of the stories, but I know he enjoys hearing them either way."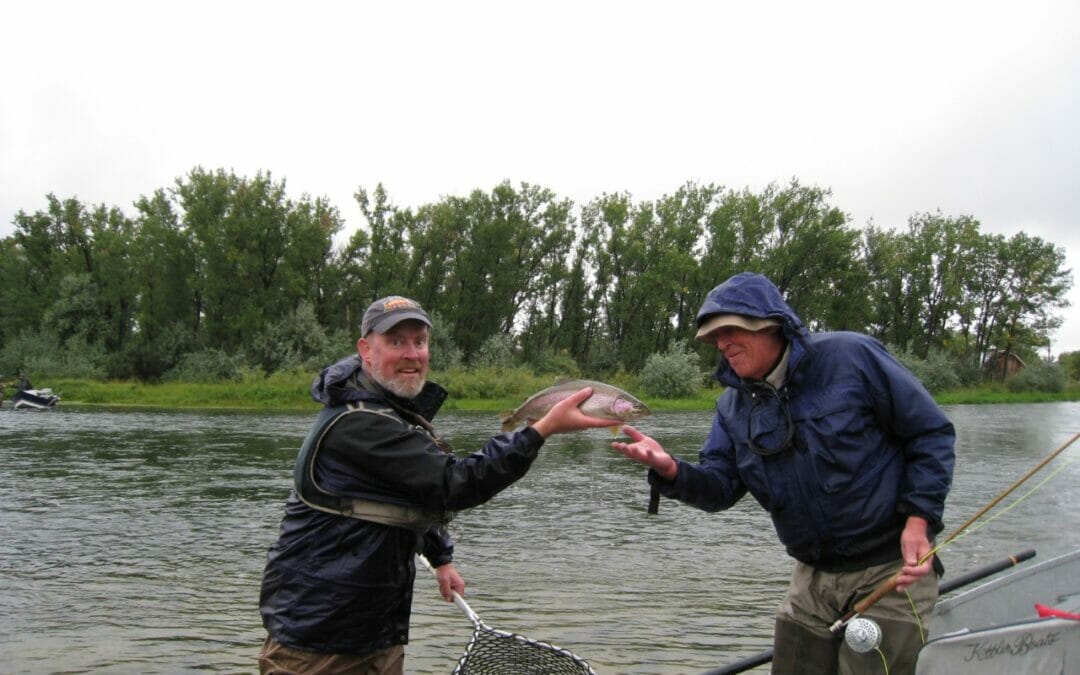 One would think my fishing addiction would be at least partially hereditary, and this is true, insofar as my father's family fell in love with New Mexico upon first laying eyes on the mountains around the Moreno Valley. My grandfather and his...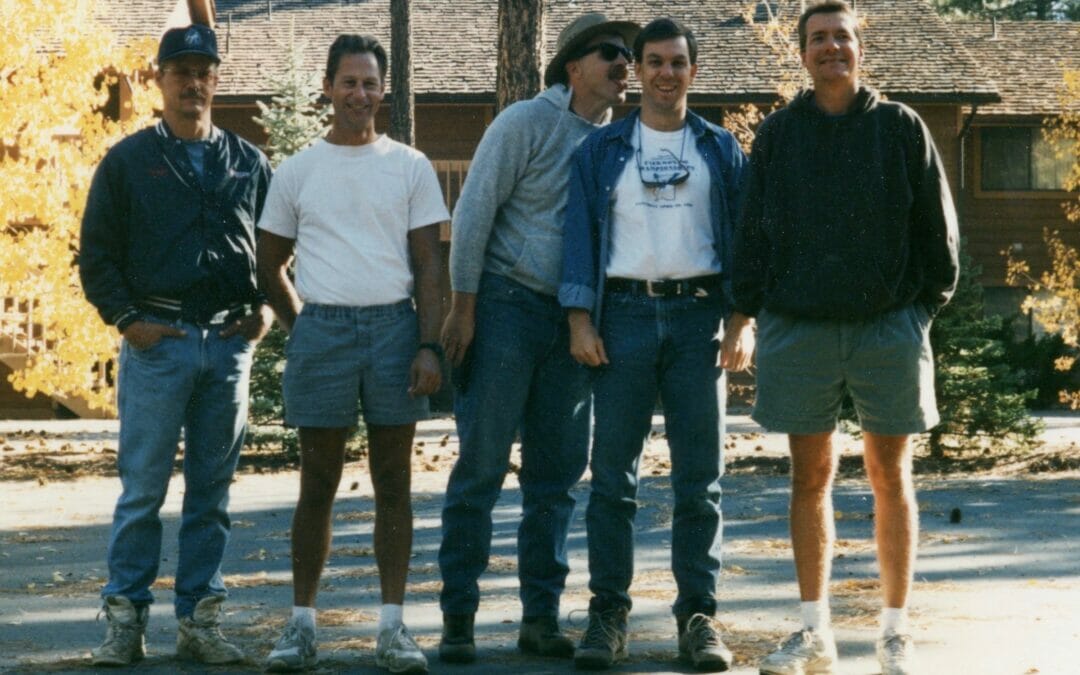 As age takes its toll, the memories become stronger By Drew Irby I was browsing through a collection of scanned photos the other day and came across a vintage pic from the family archives. I had been randomly thinking about what happened to certain friends from my...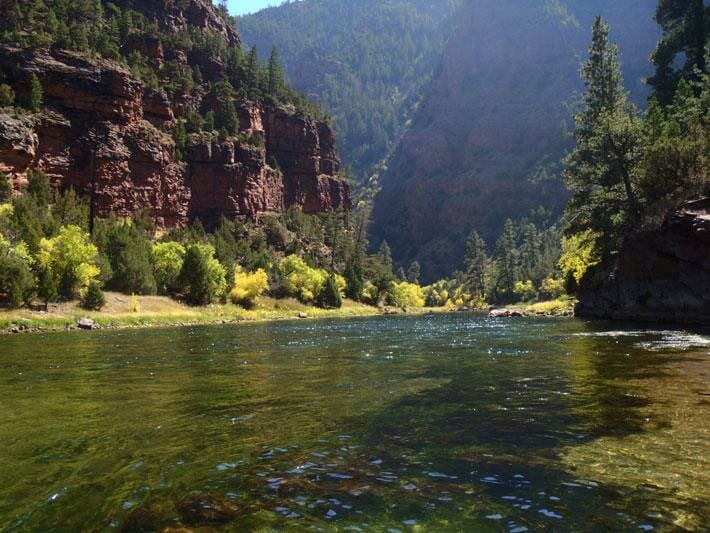 By Andy Rasmussen I learned in school that rivers are the lifeblood of nature and civilization. Draining entire continents in their meandering course, the great river systems deliver lifegiving water and commerce to much of the earth's surface. And as fishers we know...
Create a call to action
Keep the C2A short and sweet.
Link the image and the button to the page you want people to go to. 
You can use light or dark text.
Get fly patterns, fishing tips and conservation news in your inbox weekly.