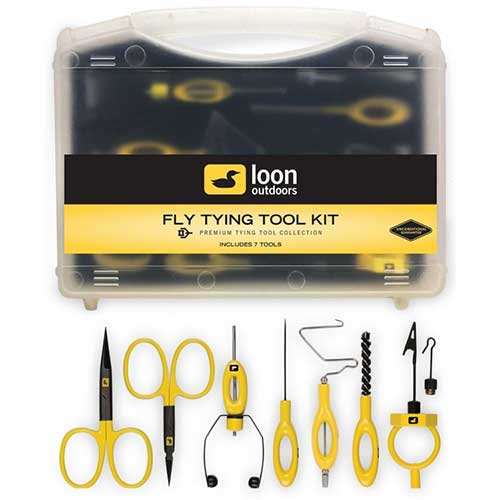 Loon's new Ergo line of fly-tying tools are designed for tiers who are serious about cranking out fishable patterns. The solid handles of each tool are designed for comfort, allowing tiers to spend more time, comfortably, at the vise. The tools feel substantial in the hands and they allow for ease of use. Everything from the precision scissors to the hair-stacking tool performs with virtually no distress to the fingers and hands, making it easy to spend quality time being productive at the tying table. The best part? Loon's basic Ergo fly-tying kit is only $45 for the holidays. Regular price: $90.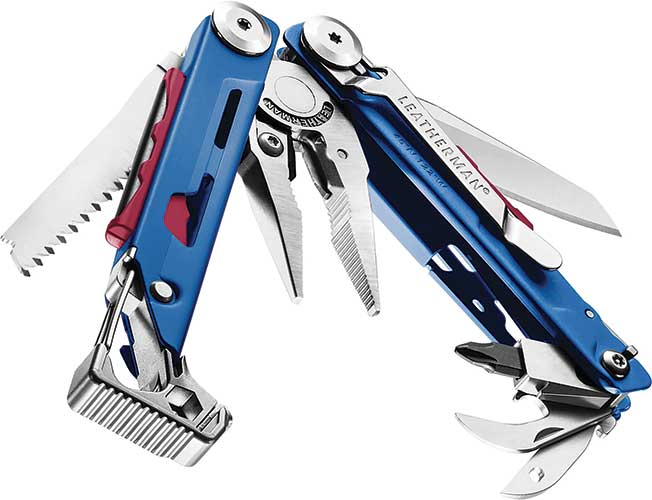 The cobalt blue Leatherman Signal is an exciting evolution of the original Leatherman multi tool. It is the perfect tool that no outdoorsperson would want to do without. With stainless steel construction and 19 tools it is the perfect camping/preparedness survival tool. It comes complete with regular and needle nose pliers, partially serrated and regular knife, that opens from the outside like a traditional pocketknife so it can be opened single handed. The Signal has a knife sharpener, ferro rod for starting fires and an emergency whistle in its array of handy tools. It has a beefy handle which makes it easier and safer to use. For additional safety all tools lock in place so they won't fold up or accidentally open during use. Stored in a durable canvas sheath, the Signal also contains replaceable wire cutters, hard wire cutters, wire stripper, 420HC knife blade, saw, hammer, awl, can opener, bit driver, box wrenches, bottle opener and a carabiner to securely attach the tool to belt loops or a pack. $119.95. Leatherman.com.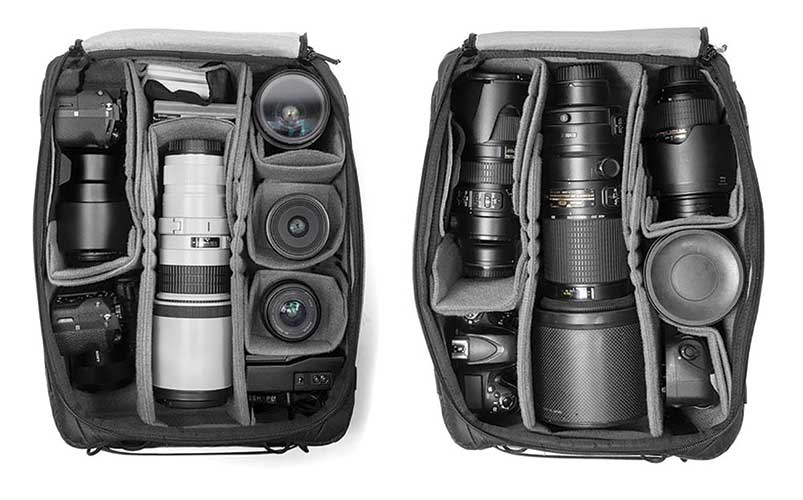 I've found that most storage and travel products that come from the camera world translate really nicely to the fishing world as well. Maybe better sometimes… The Peak Design "cubes" come in three sizes. They have infinite layout possibilities, are weatherproof, tough as hell and can be shoved just about anywhere in your luggage. Throw in your camera and favorite large arbor reel or two and don't give either a second thought at check in.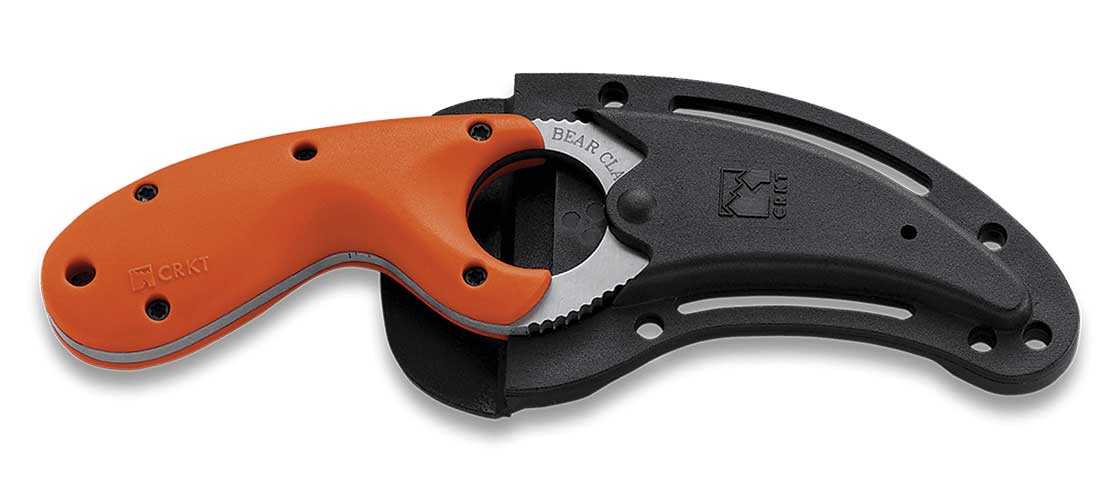 CRKT Bear Claw E.R. Knife
Finding a perfect rescue knife that fits my PFD has been tough for me. They're either too long and rub my knuckles when I row or don't have suitable sheath that wants to stay put. Enter the Bear Claw from CRKT… At $49.99 it won't break the bank, and its curved shape fits very nicely on my chest without busting up my fingers. It's got a blunt safety tip, orange handle for easy location and a sheath that won't budge. One of my favorites I've ever used.
Specifications
Color: Silver
Blade Length: 2.375" (60.33 mm)
Blade Edge: Blunt Tip w/Triple Point™ Serrations
Blade Steel: AUS 4
Blade Finish: Mirror Polish
Blade Thickness: 0.13" (3.3 mm)
Weight: 3.4 oz (96.39g)
Handle: Glass Reinforced Nylon
Style: Fixed Blade Knife w/Sheath
Sheath: Material Glass-Reinforced Nylon
Overall: Length 5.75" (146.05 mm)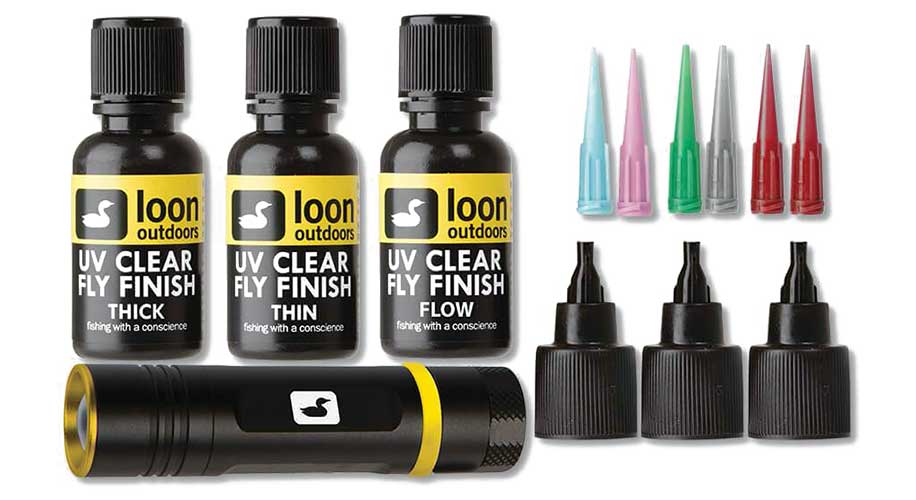 I love tying flies with UV resins—they simply make flies more appealing and more durable. And, in my opinion, tying with Loon Outdoors resins makes the most sense, as the company strives for environmental friendliness and responsibility. What's more, the products really work. UV-active resins harden immediately with a dose of UV light and can be used in almost every fly-tying of discipline, from streamers to nymphs and even dry flies. For more advanced tiers, Loon now offers the resins in different colors, which adds a whole new level to tying. The basic Loon UV Fly Tying Kit is a good choice for those wishing to get started using resins—it includes resins in three viscosities, and it comes with a UV torch.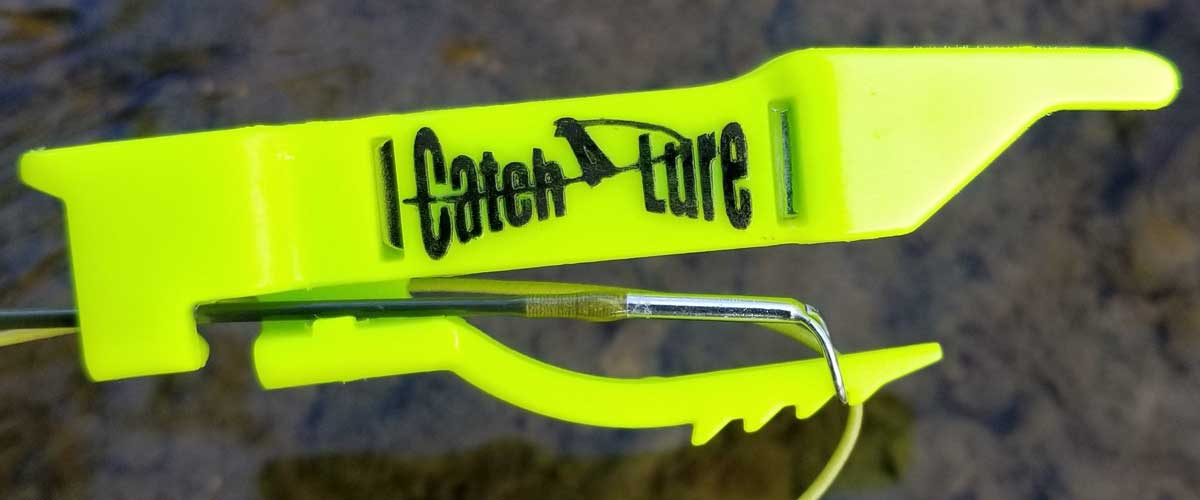 Catch-a-Lure fly retrieval tool
Catch-A-Lure attaches harmlessly to the tip of your fly rod to cut tippet or leader and retrieve flies entangled in nearby trees and bushes.
It's also really simple to use. You just attach it to your rod tip and a razor within the V-Cutter lances the tippet while the magnets hold your fly for retrieval. You don't have to re-rig your rod to use. The company has produced many videos to show you how on Youtube.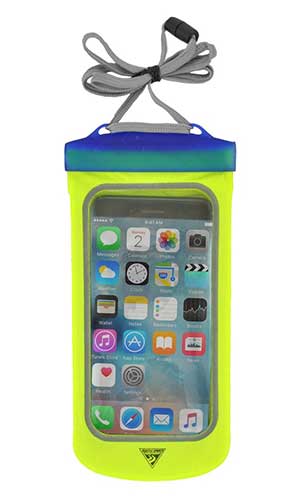 Seattle Sports submersible phone case
If you are looking for a way to protect your phone while out on the river, you can't go wrong with the E-Merse NeoXL. Let's face it, we have all used plastic sandwich bags to keep our phones dry, but the NeoXL is a much more protective option, with far better performance features. And it's a sustainable option for all of us concerned with protecting and conserving our coldwater resources. Considering the cost of devices these days, spending $18 to add the NeoXL to your on-stream arsenal is a no-brainer.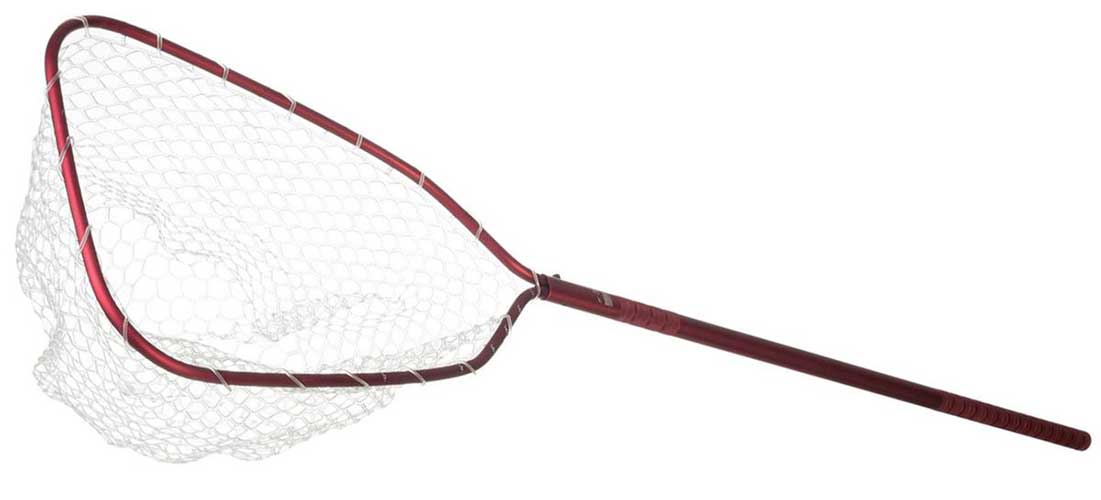 Big bull trout don't fit in any net. The strong rubber net bags on the RISING Lunker net has bag dimensions of 24"x 9"x14". This is the first net I have owned that has not been wooden. I love the fact that I can give my net to clients to use as a walking staff and not have to worry about the net being broken. Having this option gives me more confi- dence to take clients to spots with longer river walks. Another great feature of the RISING Lunker net is the flask in the bottom. Nothing will boost a tip more than giving your client a swig of whiskey after they caught that 30-inch bullie!
Peak Outdoors fly-tying vise lap extension
I switched from a Renzetti to a Peak Outdoors tying vise a few years ago, and have yet to look back. Love them both, but the Peak now offers this lap extension, which allows you to spin away from a more relaxed, less hunched position. After tying several dozen bugs in an afternoon or evening, you will notice a difference.
What a fish can see obviously matters… so why not make the hook attractive also? Gamakatsu nails it, and you should try it to believe it. Now… I don't use a hook like this when I am trying to replicate naturals exactly. But in attractor patterns, it's a definite game-changer.
This version of Gamakatsu's popular hook has a new coating on it that improves penetration when a fish takes the fly.
I've used Dr. Slick pliers and hemos, etc., for years, but I am legitimately fired up about the new Crossfire tools because the rubberized orange grip is, a) more comfortable to grip, b) won't slip in my hands, especially in cold weather, and c) is easy to see if I drop them on the ground or in the river. A trifecta of common sense.
Hareline Dubbin Bling rabbit strips
More visibility on the underside of rabbit hide matters in the overall aesthetic of flies, and this new development makes rabbit fur even more functional and attractive to fish, especially in streamer patterns.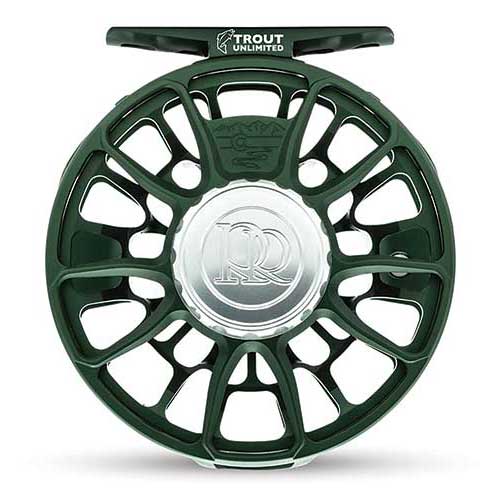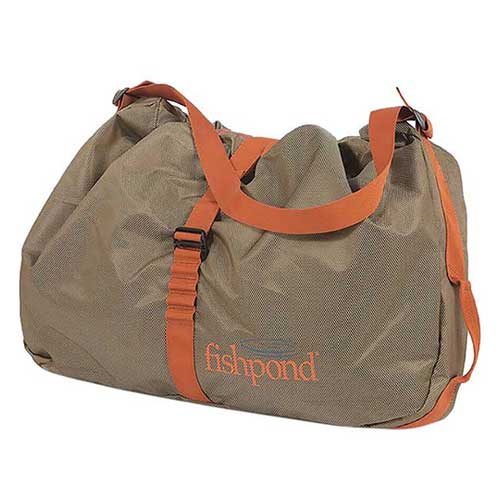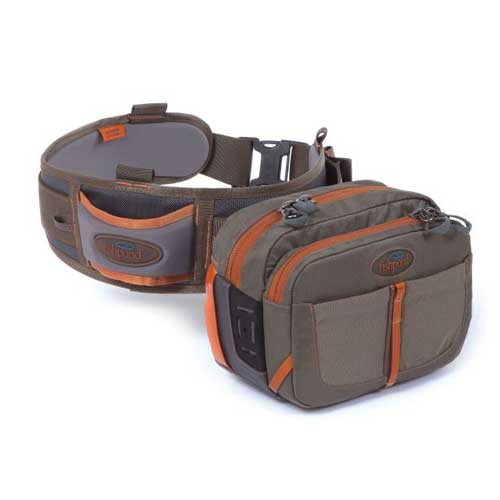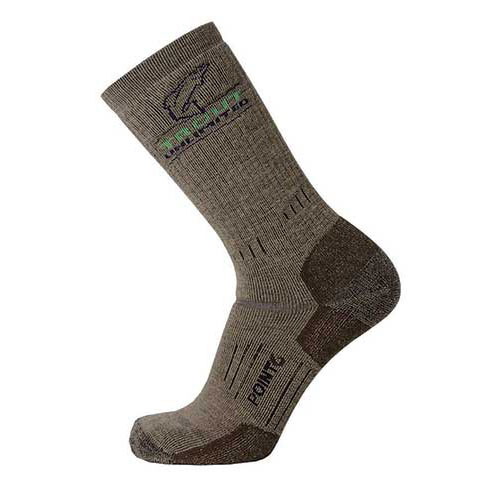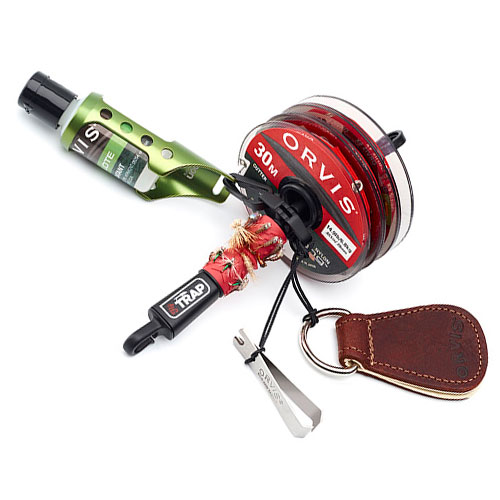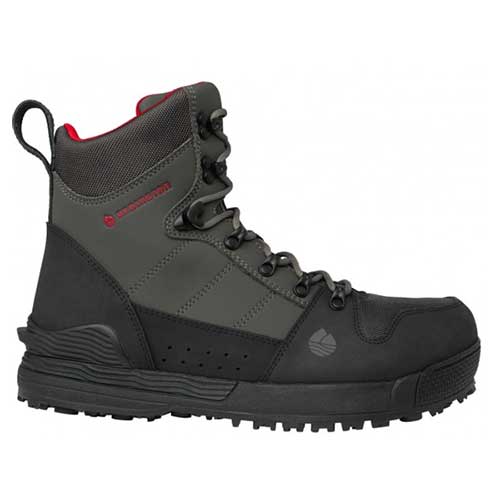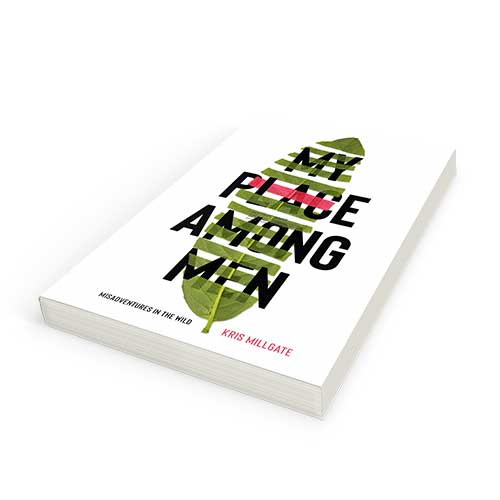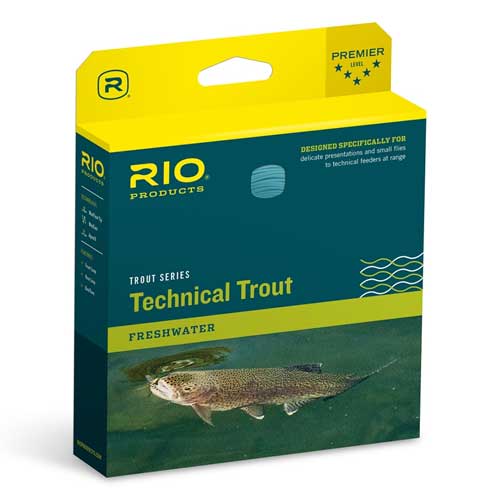 Lines, leaders and tippet