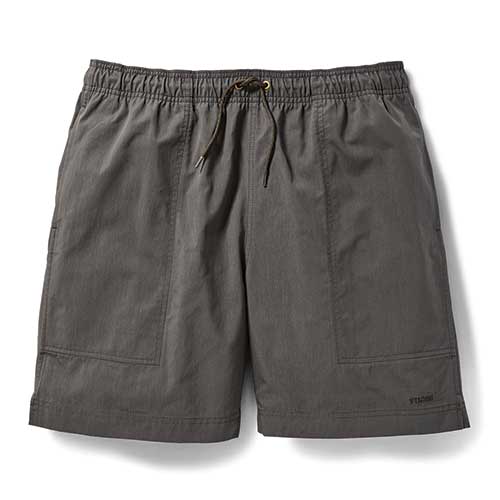 Filson Green River Dry Shorts
I'm a firm believer that investing in quality angling clothing is money well spent. Good clothing keeps an angler comfortable, and a comfortable angler can stay on the water longer.
Over the past season I've tested the Filson Green River Dry Shorts perhaps more than I have tested any other product before (and that's saying something). I wore them under my waders, wore them wet wading and wore them floating down streams on drift boats. I've also worn them coaching softball, worn them on hikes and have worn them at numerous social events. At each stop these shorts performed incredibly well, and have become a standard every-trip item in my fly fishing kit.
Made of a quick drying blend of cotton and nylon, the shorts feel sturdy and relatively thick, yet dry exceptionally quickly after exiting streams. I also found that they breathe, and comfortably wore them (at times with a pair of long underwear) under my waders all year long. The elastic and drawstring waist ensures that they fit well on virtually anyone, and Velcro rear pockets securely stored my wallet. Like all Filson products, and after a season of nearly continual use, my shorts showed no obvious signs of wear.

Costa Saltbreak Sunglasses
I have a bad habit of unintentionally breaking a lot of things. From fly rods and reels to my ankles and hips, I've accidentally ruined just about everything I've ever come into prolonged contact with. That's led to warranty claims, four letter words and surgeries. It's quite a gift. And so it was no surprise that I stepped on my last pair of sunglasses this spring, shattering them into literal smithereens.
I was fortunate enough to receive a pair of Costa Saltbreak Sunglasses to test out shortly thereafter, and I'm very glad that I did. The Saltbreak Sunglasses feature polarized lenses with a specialized coating which actually repels water, oil and dust, and I found them to be easy to keep clean. They're lightweight—featuring nylon frames and stainless steel hinges—and feature non-slip Hydrolite rubber arm grips which along with a lanyard held the sunglasses securely on my head in all sorts of activity—from hiking to fishing.
I found that the Saltbreak Sunglasses let me easily see through streams, and to identify trout in locations I would not have otherwise seen them. They fit great, and I found them comfortable enough to be my every-day glasses. In fact, they live in my car and I wear them every day while driving. The pair of Saltbreaks I received are the blackout frame, with gray lenses. They look great, they work well, they feel grea, and they're worth every penny.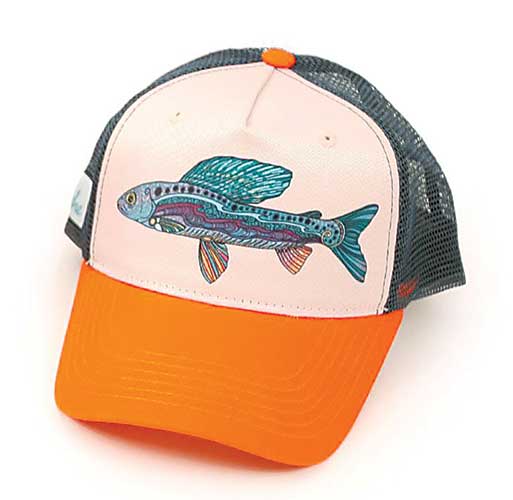 Fishewear Grayling 2.0 Trucker Hat
Perhaps one of the most person- alized pieces of gear that an angler owns, is their choice of headgear. A hat is a billboard for some, a style option for others and above all a safety measure from sun glare, renegade casts and more.The Fishe Grayling 2.0Trucker hat does all of the above.The cotton blend fabric mixed with the mesh back keeps you cool while the color scheme add a cool factor. I thought the contrasting bill of bright orange would stand out (and it does) but it also adds a distinct style feature to the cap.
The hat is a universal size which guarantees a fit. While it was a bit big for my smaller head, it still fit snugly to not worry about it being lost with a gust of wind. I liked the contrast of orange/navy/white and enjoy wearing a fun hat on the water, and it is easy to spot as well!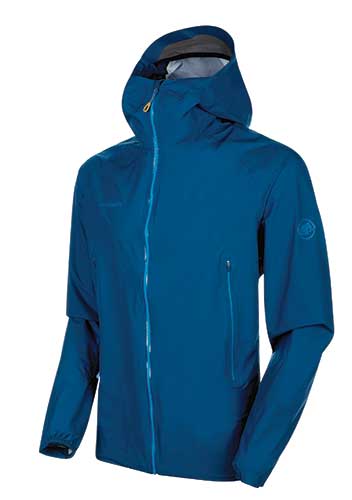 Mammut Masao Light Hooded Hardshell Jacket
Mammut is more of a mountaineering company than a fishing one. By far… So when they make something it's LIGHT. The Masao jacket has few features for the fishing world, which is why if you're a light and fast geek you should take a peak. No zingers, excess pockets, or tactical loops. It's a rain jacket and that's it. It's so light at 8 ounces that you probably won't even notice it's in your pack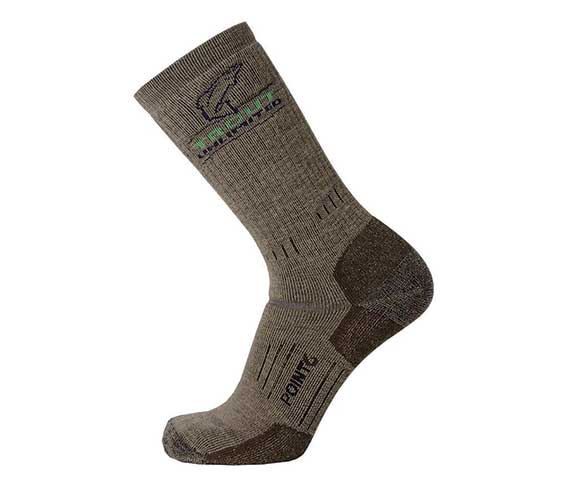 Warmth, comfort and support are a must for me with any of my wading layers… and the Point6-TU wading socks answer the call.They are built from compact-spun merino wool and dynamic 37.5 nylon fiber, so they keep your feet warm, resist odor and maximize evaporation. This pair of socks is soft and durable with next-to-skin comfort, so they are awesome for both a chilly day on the water or everyday use during the cooler seasons. Don't miss your chance to get a pair… head over to tu.org/match and grab a pair for yourself.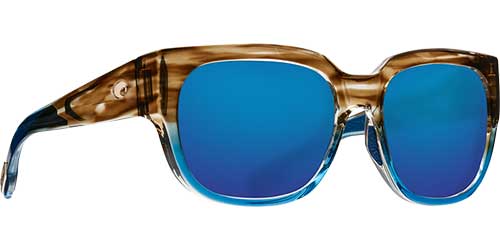 Costa Water Woman Sunglasses
When our friends do well, we at TU do well, too. Our friends at Costa Sunglasses were awarded the Best Eyewear designation at this year International Convention of Allied Sportfishing Trades (ICAST) show in Orlando for the company's new WaterWoman line of polarized sunglasses.
From Costa's press release on the big win:
Designed for the woman who wrings every last drop out of her time on the water, the new WaterWoman offers a medium fit and combines elegance with performance. The new style features beautifully angled temples, CAM-action hinges and color-contrasting Hydrolite accents throughout. WaterWoman also features a newly-designed keeper hole, which fits all Costa keepers. Available colors include Matte Shadow Tortoise, Shiny Palm Tortoise, Shiny Wahoo, and Shiny Blond Crystal.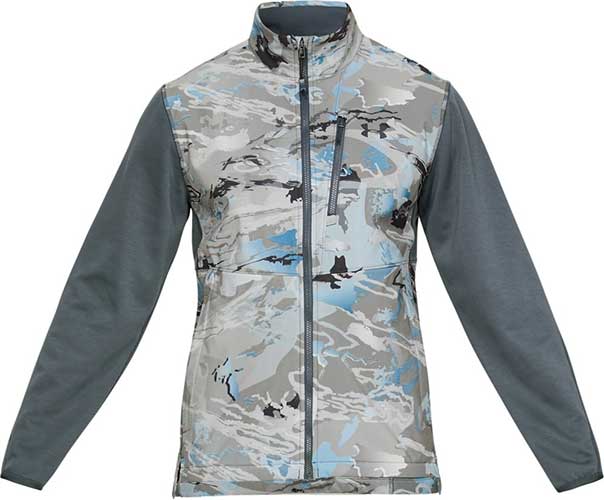 Under Armor Shoreman Jacket-Pant Combo
This combo, particularly the jacket, impressed me from the moment I opened the box. The camo pattern is designed to break up your body's silhouette on the water more than traditional patterns, and is as stylish as it is functional. The real benefits became apparent the first time I wore it. Fit is true to size and is long enough in both the waist hem and sleeves for just about any activity. Not only did I feel no restrictions or issues while casting, but I also felt like it moved with me quite well. It keeps out not only the wind, but to a large extent the water that normally soaks the end of your shirt sleeves as you reach in to grab that trophy trout for a photo op.
The pants are equally impressive with leg zippers that extend high enough to make changing in and out without removing boots a breeze, and cargo pockets that are well-placed and roomy enough to carry just about everything you need, regardless of pursuit. Again, the fit is spot on and even roomy enough for high-stepping up steep trails with relative ease.
The new Simms wading jacket is best defined by its functional simplicity. Durable construction meets on-the-water practicality with this product. It's not too heavy, and it's not too light, but it still feels substantial. It keeps the worst of the elements away while still remaining largely breathable and cool on warmer days, and the fit is ideal according to Simms' sizing. Fleece-lined hand warmers and an adustable hood compliment two zipper pockets on either side of the jacket's chest, offering additional storage for on-the-water necessities, like a camera or an additional fly box. This is a quality product that will last for years.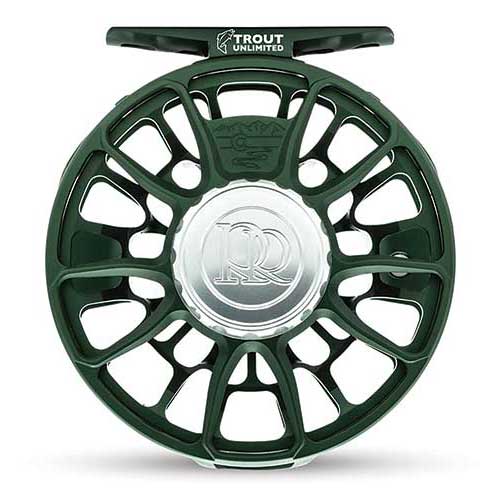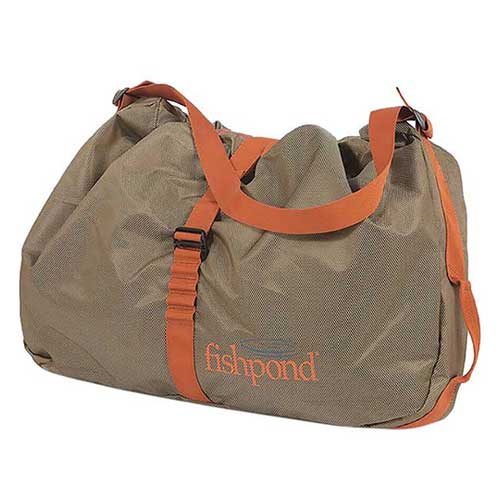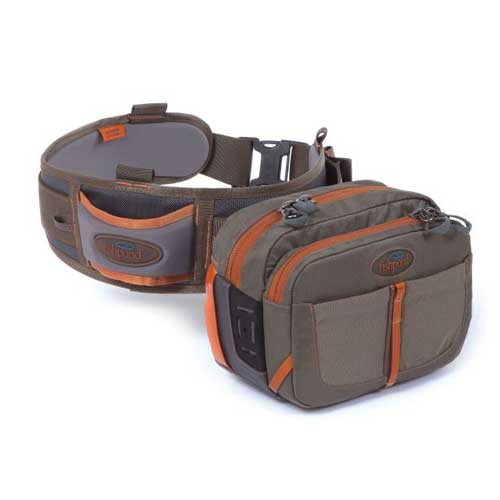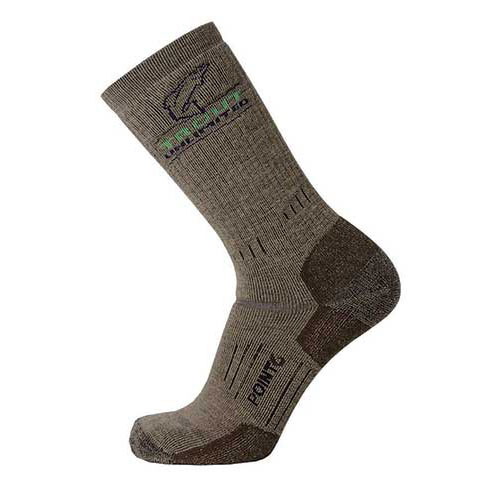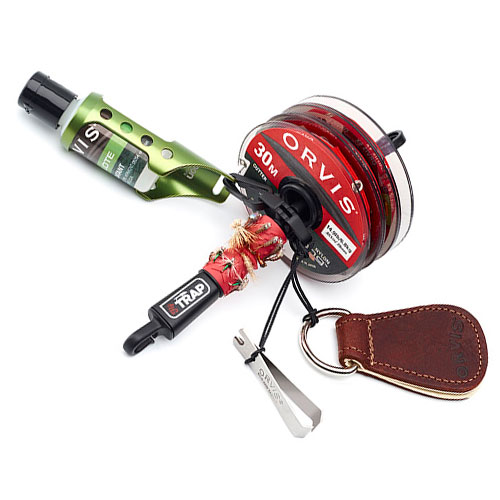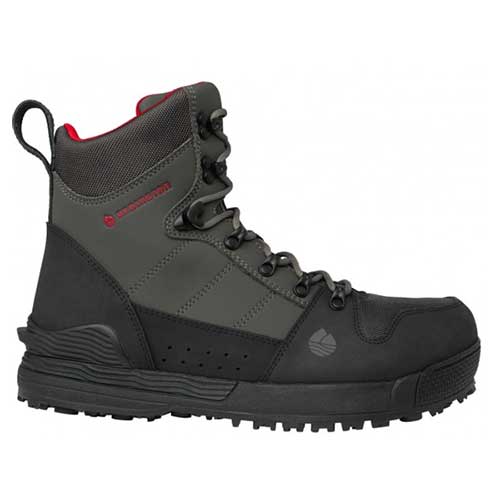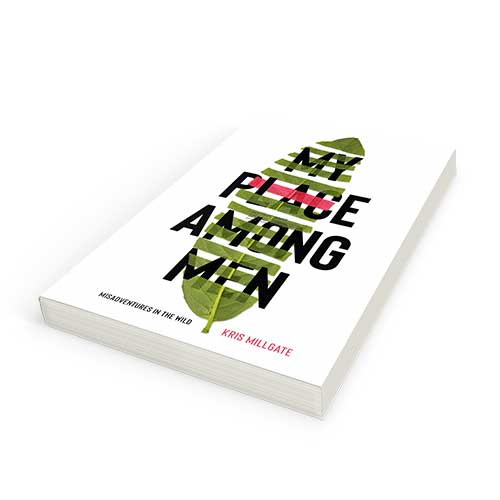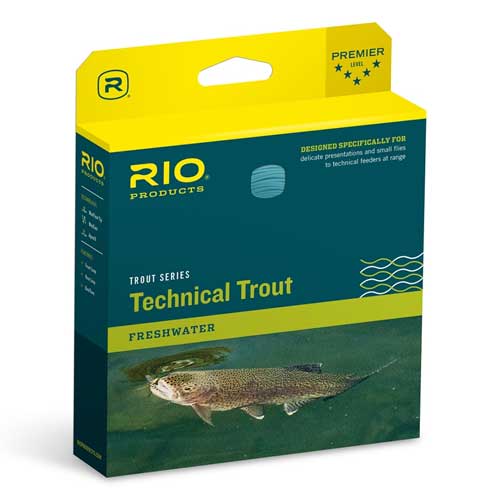 Lines, leaders and tippet