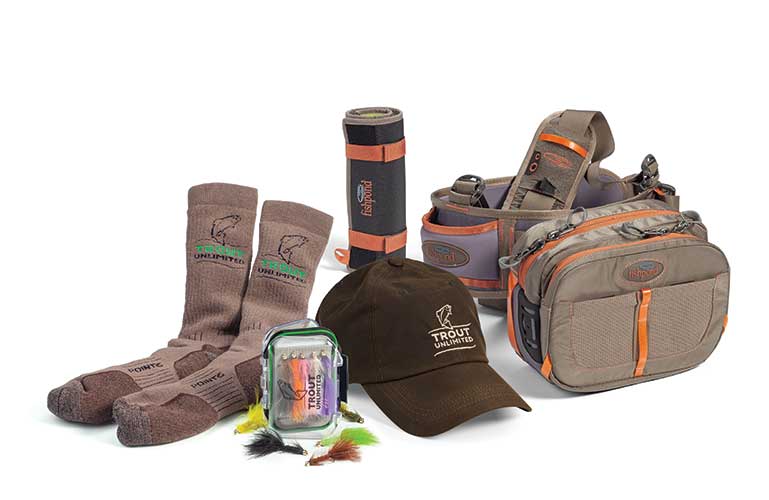 Fishpond Switchback Wading Belt System
I'm a big fan of lumbar packs… the only problem I have (like most anglers) is when I need to get to my fly box and I need to spin the pack around to my front side.
This usually results in my net getting in my way. With the new Fishpond Switchback Wading Belt System… this is no longer a problem. This sys- tem combines the functionality of an innovative wader belt and the convenience of a lumbar pack. The belt features an integrated net slot, a shoulder strap for added security, and a unique rail that allows you to keep the belt and net in place and move only your pack when looking for your fly boxes or tools. And the pack can be configured on the left or right side.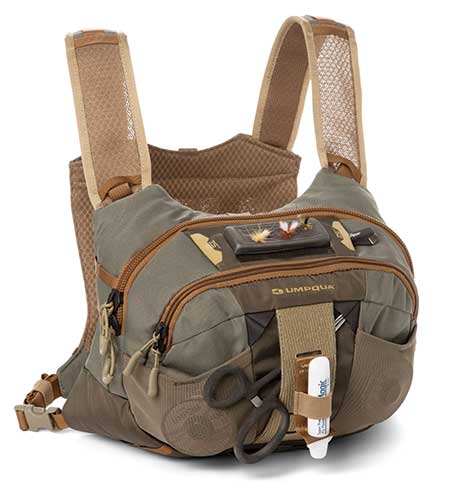 Umpqua ZS2 Packs and Bags
Umpqua introduced its next evolution of ZeroSweep, the ZS2 line of Packs and Bags.They improved upon the snag-free design of its original ZeroSweep packs and added net slots, sleek looks and the element of Molle webbing which integrates seamlessly with ZS2 accessories, giving anglers the ability to customize ZS2 packs come in a variety of styles and are offered in two colorways: Olive, and Camo. Prices vary, but as a minimalist angler, I'd zero right in on the waist pack— it's the first one I've ever thought could legitimately make me hang up my vest for good.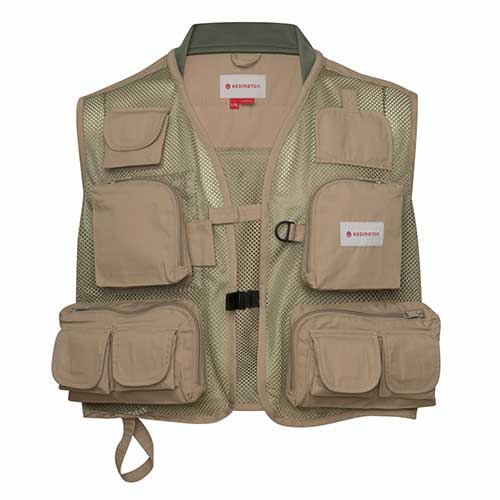 Redington Clark Fork Mesh Vest
When I first fished with this vest on the Gibbon River in Yellowstone, packing fly boxes, nippers, hemos, floatant, tippet and the like was kind of a trial-and-error process. I wasn't sure what I liked, so I tried several methods of hauling gear. I've since settled on a simple plan—I put my dry fly boxes in the zipper pouches on the right, and my nymphs and streamers on the left. Tippets slide nicely into one of the chest pockets, and the floatants go in little pockets on the right side near where I keep my dry flies.
I've attached a zinger with my nippers on it on the little ring to the left of the middle zipper, and I've squeezed hemos onto the zipper string for the compartment where I keep streamers, wets and nymphs.
The back has a great compartment for a pack lunch and a water bottle or two.
It may not be able to hold all the gear that my trusty old sling pack can hold, but I'm more comfortable.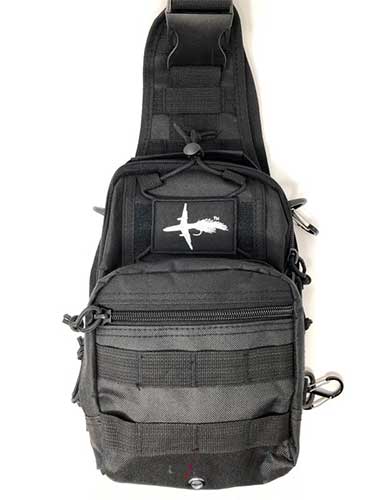 Pescador on the Fly El Boso Sling Pack
Our friends at Pescador on the Fly have launched a fully loaded sling pack. They call it "El Bolso". It's got tons of extra D rings, multiple to clip your fly-fishing gear, and three zippered pockets. It comes with two carabiner clips to attach your travel fly rod, combo, or rod tube to the pack. You can even switch it up to angle left or right depending on where you want it positioned on your body.
What's more, El Bolso comes fully loaded, with over a dozen tools and accessories including 5X tapered leader, 5X tippet, nippers, strike indicators, weights, tippet holder, floatant holder, fly patch, double-sided fly box and forceps. It even comes with a high quality portable and waterproof Bluetooth speaker so you can take your music with you on and off the water.
Umpqua Feather Merchants Overlook Chest Pack
The Overlook is another in Umpqua's new line of minimalist yet functional packs and slings. I especially like the Dry-Shake holster and hemo/scissors slot. Everything you use most often is at your fingertips, and everything else is tucked away carefully.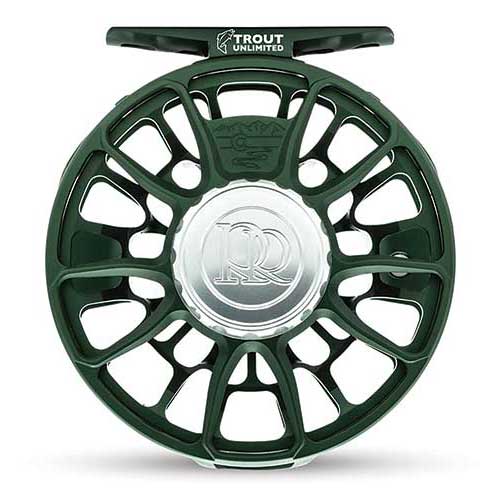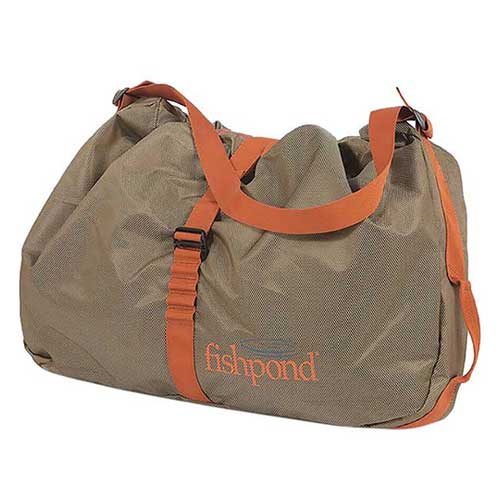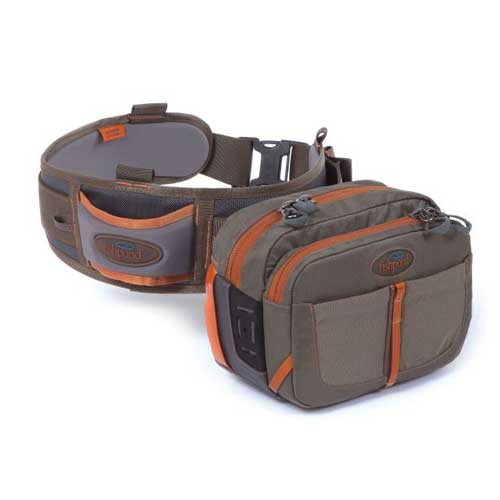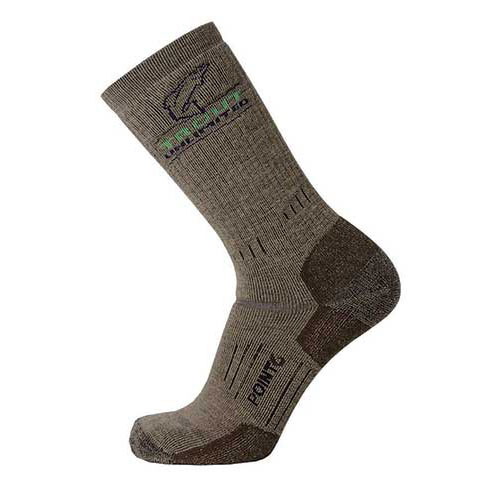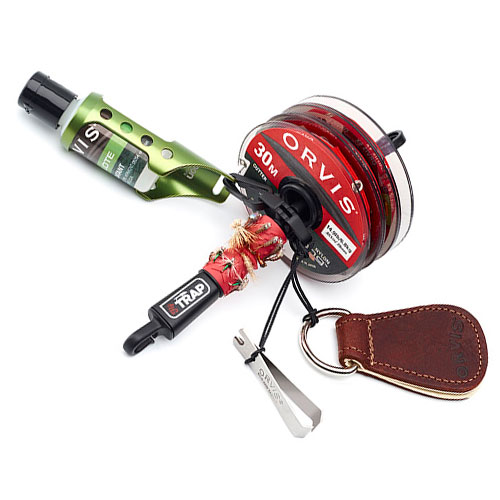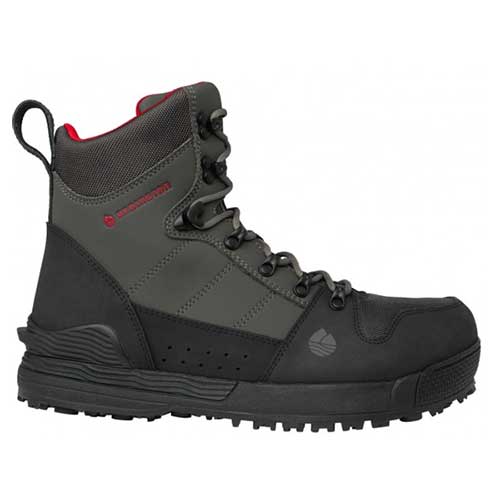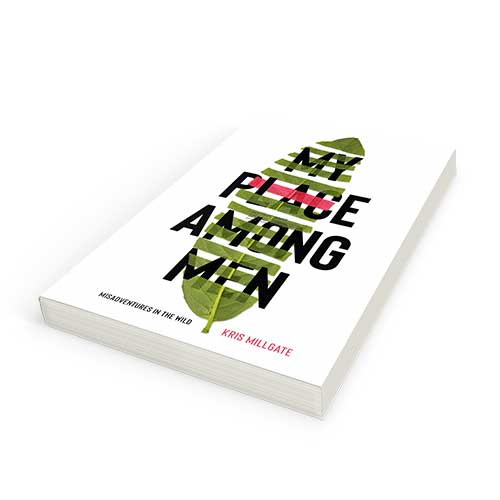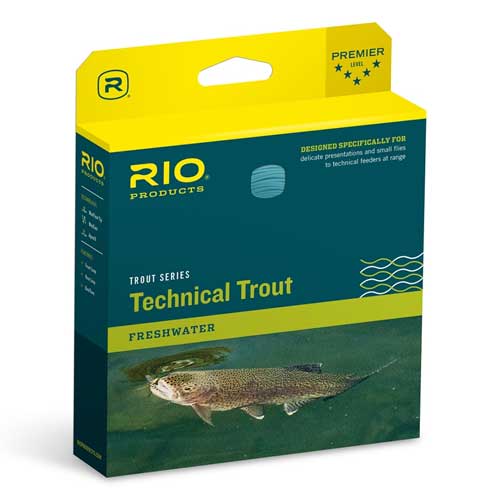 Lines, leaders and tippet