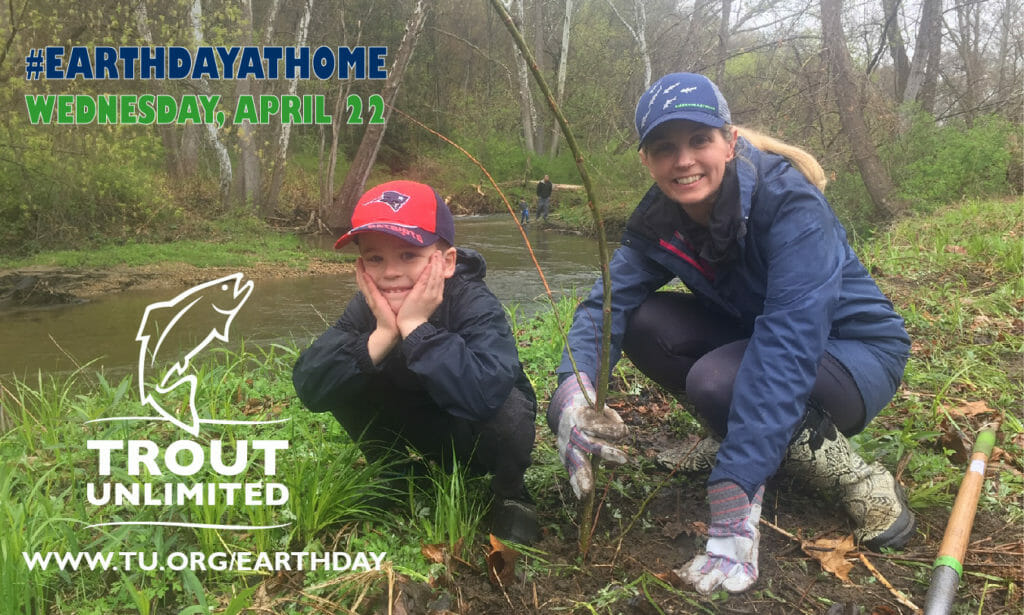 Events & Activities for You & Your Family
April 22 marks the 50th Anniversary of Earth Day, a major milestone for conservation consciousness at a time when millions of Americans are under stay at home or social distancing orders in response to the COVID-19 pandemic.
Traditionally a time when TU members and supporters are at their most active, volunteering at stream cleanups, tree plantings, family friendly environmental festivals and more with local chapters across the country, this year all of those events have been put aside.
At the same time, it is more important than ever for us to feel connected as a conservation community, to feel like we are part of something bigger than ourselves and that we can make a difference. As a TU member and supporter, you can still take action on Earth Day and make a difference for cold, clean rivers and streams!
1. Kids #EarthDayAtHome Art Contest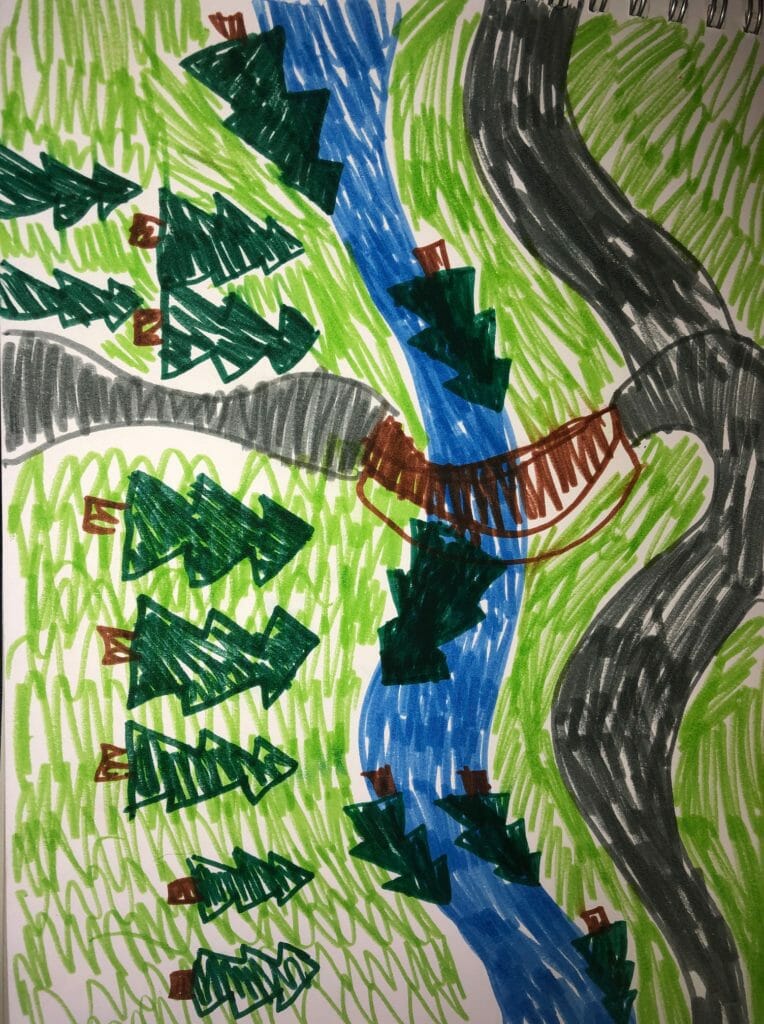 Open to youth up to 13 years of age, the #EarthDayAtHome art contest invites kids to inspire us with their visions of what Earth Day means to them in any medium they want!
Whether they draw a poster, make a sculpture, create a diorama or build a scene out of Legos, their creativity and ideas are what matters most.
Snap a photo of your child's art and load it to Facebook or Instagram using @troutunlimited, #EarthDayAtHome, and #TroutUnlimited. On April 23 we'll randomly pick five winners for prizes ranging from a TFO Bug Launcher fly rod to TU logo gear and more.
2. Pledge to Protect the Planet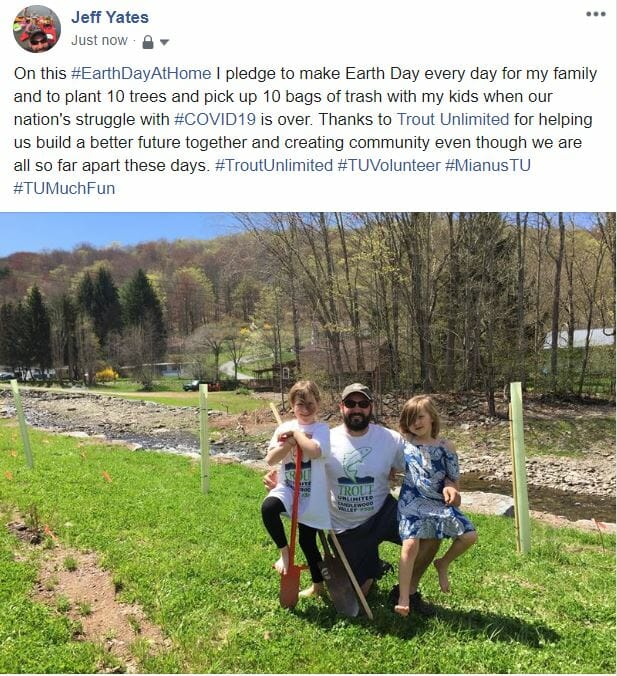 Post a photo of yourself fishing on your favorite river, planting a tree, picking up trash or hiking a trail near your home and share your personal pledge to take a conservation action this year once the COVID-19 pandemic has faded.
Whether you pledge to pick up 10 pounds of trash from an area river, plant a tree with your kids this fall, or volunteer for your local TU chapter, your pledge is a powerful statement of our shared hope for the future.
Use #EarthDayAtHome, #TroutUnlimited, #TUVolunteer and be sure to mention @troutunlimited in your post on Facebook or Instagram.
3. Take a TU Family Field Trip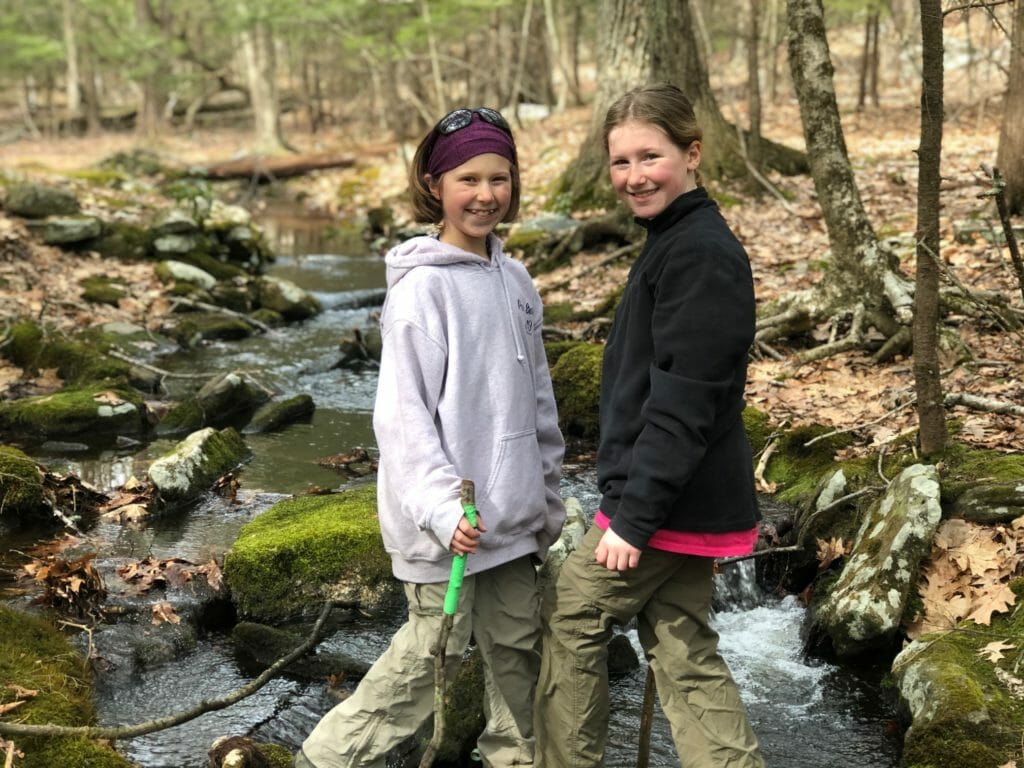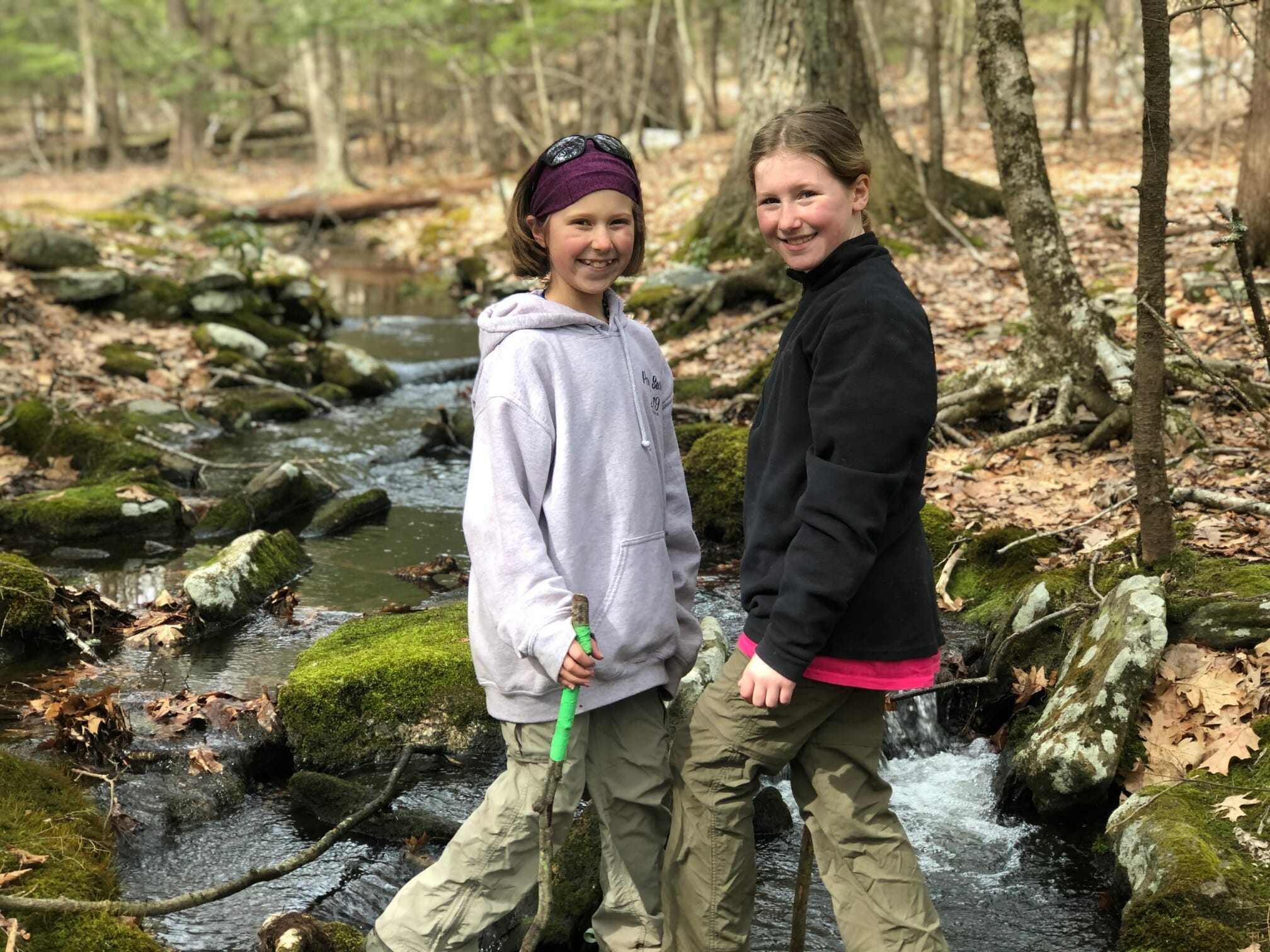 These TU Family Field Trip articles are full of ideas and inspiration to help you get your kids outside and learning about coldwater conservation. Share your family's adventures on social media to encourage others to get out and explore!
Take your family on a TU Family Field Trip, snap a photo, then post to Facebook or Instagram using #TUFamilyFieldTrip, #TroutUnlimited, #EarthDayAtHome and @troutunlimited.
4. Stand Up for Cold, Clean Water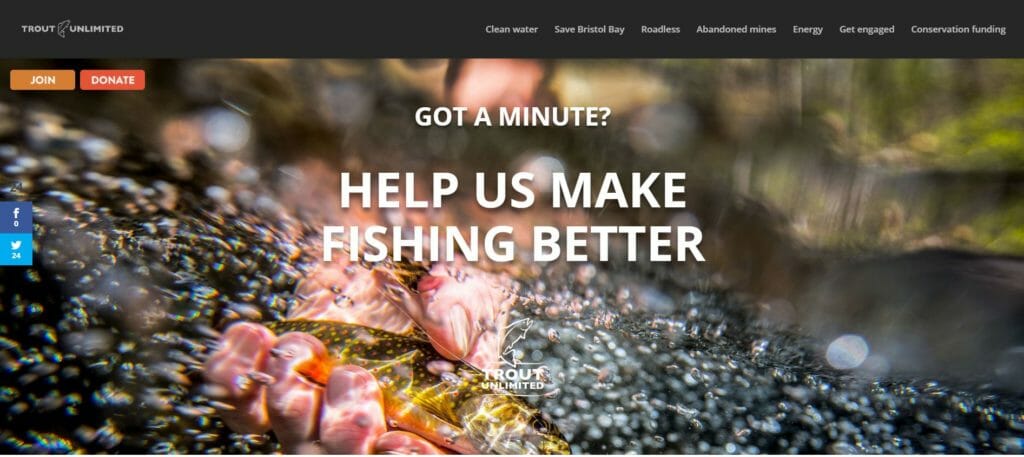 Shout for trout and speak up for salmon in our easy-to-use and impactful online advocacy center!
Go to https://standup.tu.org/ to join tens-of-thousands of conservationists and anglers like you who are making sure members of Congress and the administration know where we stand on the Clean Water Act, the Pebble Mine, and other important conservation issues.
Sign on to these calls to action, then share on social media to encourage your friends and family to do the same by sharing the StandUp link, mentioning @troutunlimited and using #EarthDayAtHome and #TroutUnlimited to grow our collective voice.
5. Collect Critical Data Through Community Science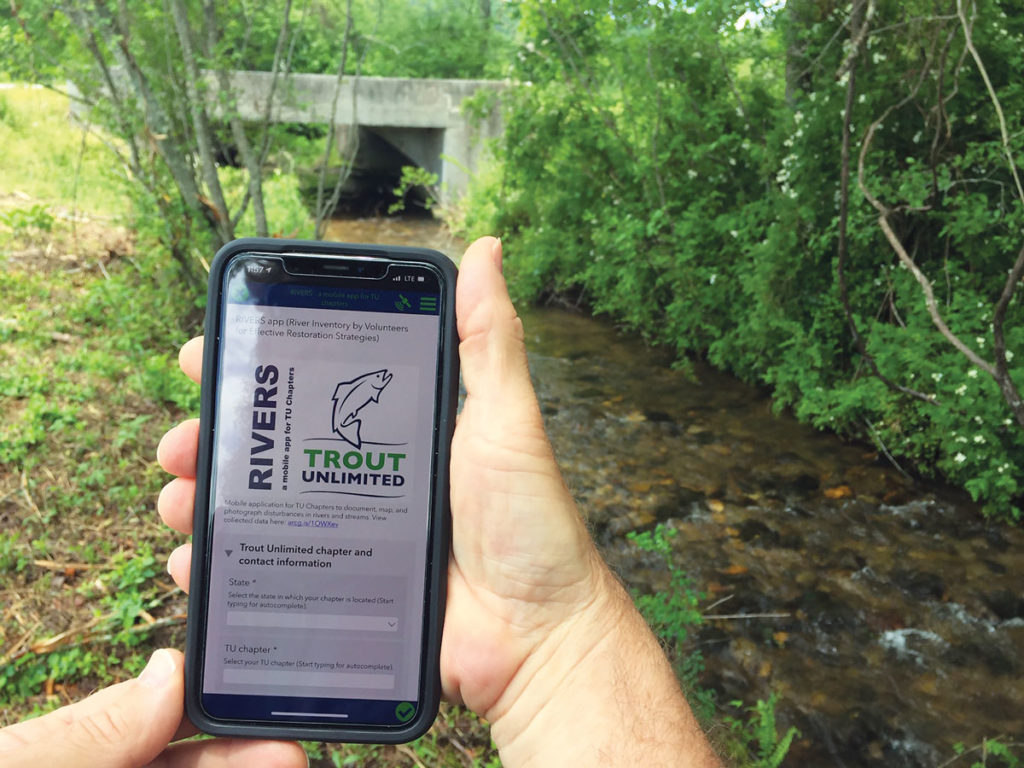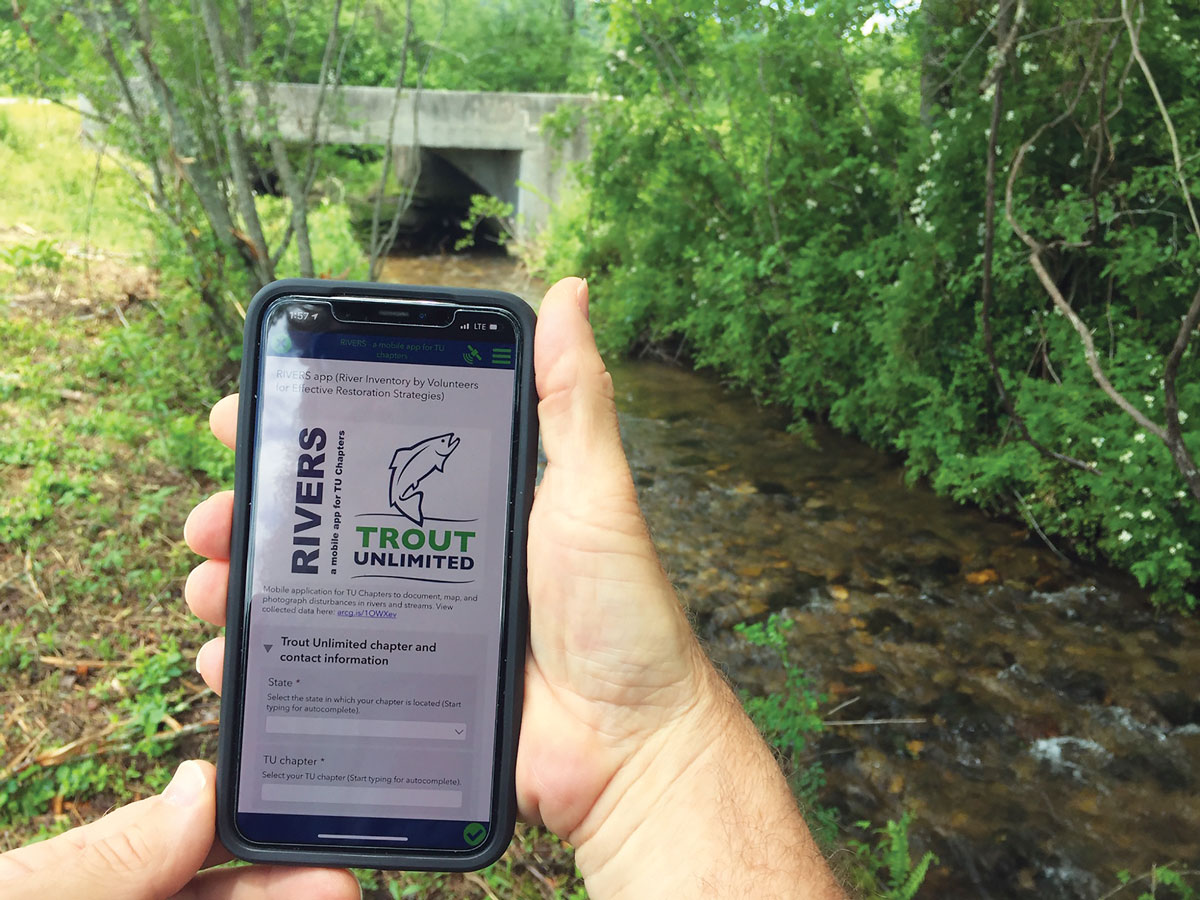 Join an army of TU members and supporters out on your local streams collecting data and providing insights on ways to make them healthier.
TU's community science program offers a wide array of easy, do-it-yourself resources, like the new RIVERS app, to help gather information to drive our conservation work forward.
Contact your local TU chapter to find area streams that need assessment, or head to the closest river in your neighborhood. Help spread the word on social media to grow the movement using @troutunlimited and #TroutUnlimited, #EarthDayAtHome, #CommunityScience and #CitizenScience
6. Install A Rain Barrel at Home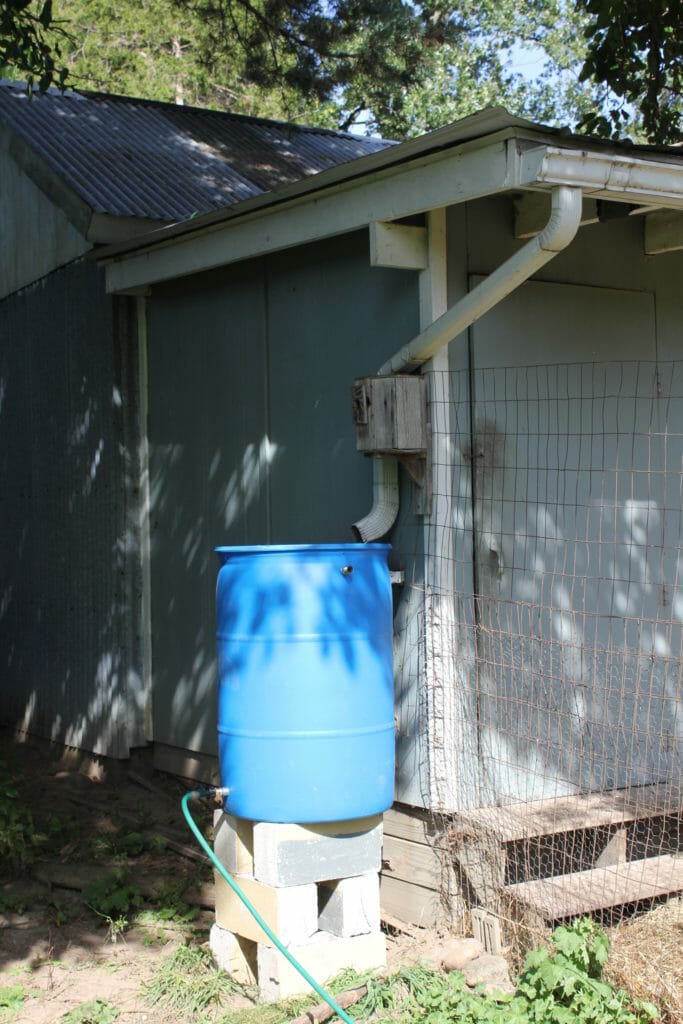 It may not seem like much, but a 55-gallon rain barrel can help conserve more than 1,000 gallons of water per year! What's more, they reduce stormwater runoff from your roof and property which can increase the temperature of nearby streams and wetlands as well as carry pollutants like pesticide, fertilizer, road sand, salt and other chemicals.
Installing a rain barrel is an easy, fun way to protect water quality – you and your family can also paint your rain barrel with a river scene! Post pictures of your newly installed rain barrel on Facebook and Instagram using @troutunlimited and #EarthDayAtHome #TroutUnlimited #RainBarrel
7. Build a Backyard Native Plant Rain Garden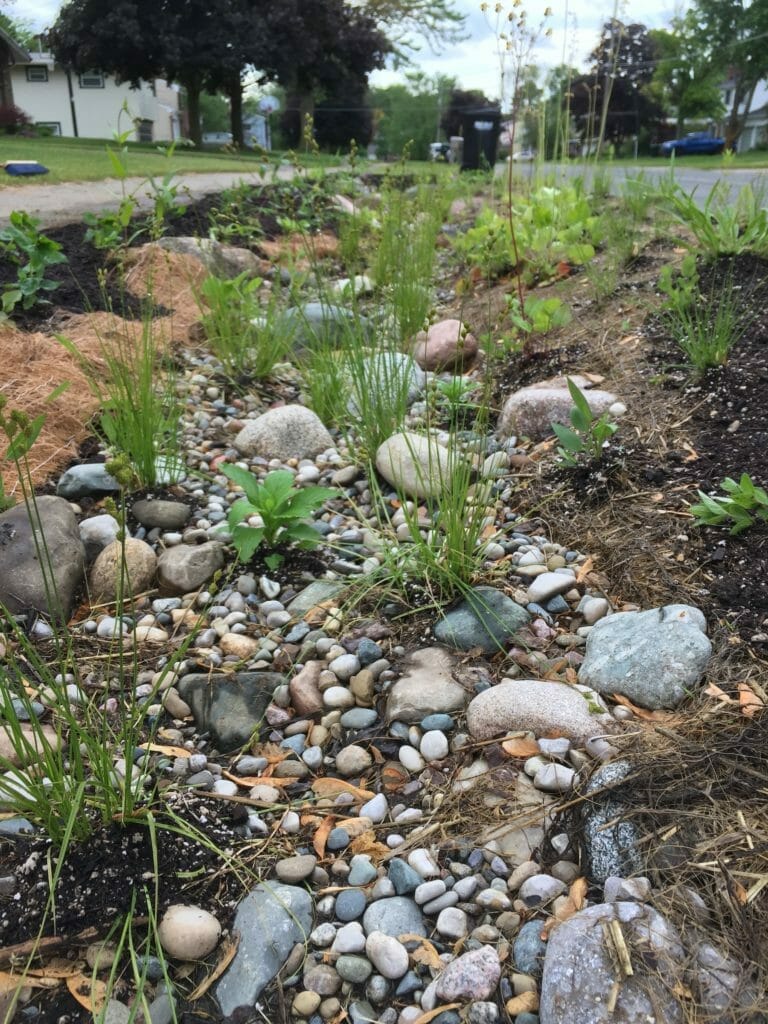 A backyard rain garden is one of the best ways you can take personal action to protect our rivers and streams. Not only will the rain garden trap, sink and store precipitation to reduce stormwater runoff, it also decreases lawn size, reducing the amount of fertilizer and pesticide used and saves water as rain garden plants are drought resistant.
On top of that, rain gardens create incredible forage and habitat for pollinators such as bees and butterflies and for small birds and other creatures. Contact your local TU chapter for a list of plants native to your area, or reach out to a local native plant nursery.
Create your own backyard native plant rain garden and share your photos on Facebook and Instagram to encourage others to do the same using @troutunlimited and #EarthDayAtHome, #TroutUnlimited #RainGarden