June 25-27, 2021
Stamford, Connecticut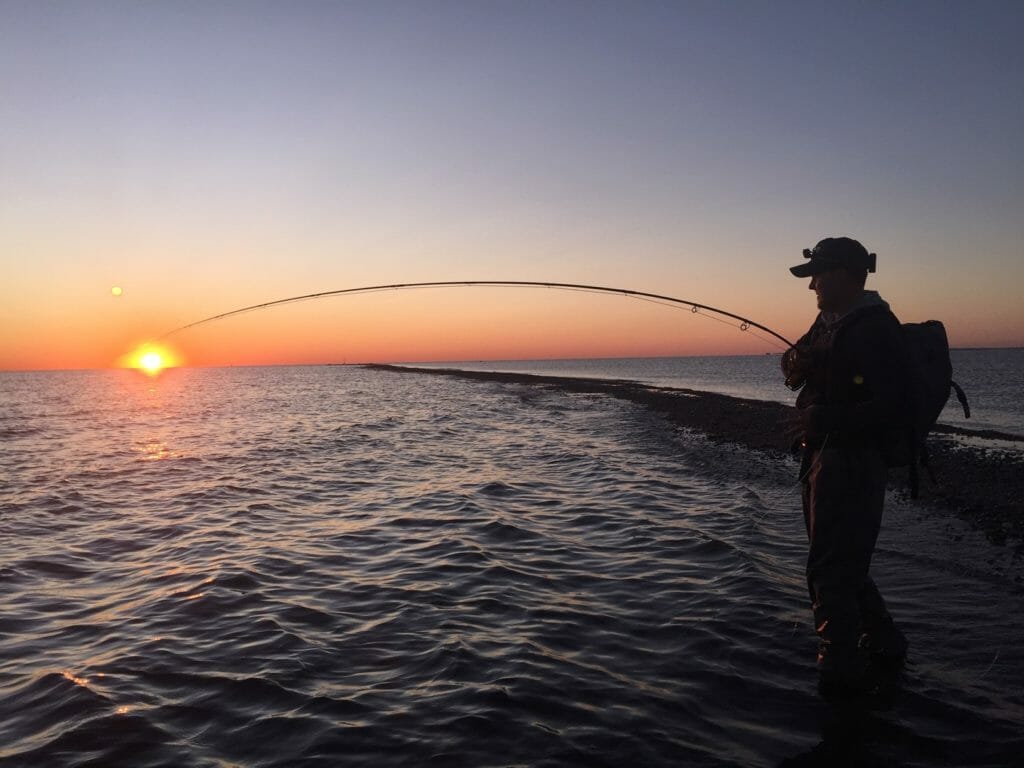 2020 REGIONAL MEETING POSTPONED DUE TO COVID-19
Due to the corona virus outbreak, we have postponed the 2020 Northeast Regional Rendezvous for one year. Save the date for June 2021 and stay safe and healthy!
---
Join fellow anglers and TU volunteer leaders from across the Northeast on June 25-27, 2021 in Stamford, Conn., for some great fishing, enlightening presentations, inspiring dialogue and engaging camaraderie with those who share your dedication to TU and our mission.
Located in the indigenous home to the Lenape and Wappinger people who ranged from the Delaware River Valley, across the Hudson and to the Connecticut River Valley, Stamford is now a thriving metropolis on the shores of Long Island Sound and along the banks of the Mianus and Rippowam rivers.
Ideally situated to offer a range of saltwater and freshwater fishing locations, the urban location will also allow for many hands-on trainings on important citizen science and conservation practices such as water temperature and quality monitoring, planting riparian buffers and addressing issues of polluted stormwater runoff.
TU regional rendezvous are occasions to be inspired — by the work of TU staff, lessons from volunteer leaders, and conversations with newfound friends. They are also an excellent opportunity to discuss the unique issues facing the region as well as a chance to network and build relationships with fellow TU volunteer leaders.
Schedule
Friday, June 25 – Free Hosted Fishing Day

Free day of hosted fishing and no host dinner with local Connecticut TU volunteers. Sample some of the finest fly fishing around including sunrise and sunset outings for striped bass on the shores of Long Island Sound, chasing native brook trout and wild brown trout on cold streams and tailwaters nearby, or discovering the many suburban streams which dot the landscape and offer close fishing and easy access.
Following fishing, all attendees can gather for a no-host meal and networking event at a location TBD.
Saturday, June 26 – Workshops and Seminars
Saturday's full-day session will include breakfast and lunch networking, group discussions, concentrated workshops and opportunities for TU members and volunteers to share ideas, celebrate successes and discuss common challenges.
The focus of this weekend's training will be hands-on, location-based opportunities and some of the training sessions offered will include:
Setting up a water quality monitoring program
Installing water temperature monitoring equipment
Assessing stream health with the TU RIVERS app
Planning a riparian buffer planting
Addressing stormwater runoff in urban and suburban settings
Setting up and launching a social media network for your chapter
Developing a membership recruitment program
Writing and pitching press releases and local media
Saturday Night, June 26 – Waterside BBQ Hosted by the Mianus Chapter
Following the day's meetings, join your fellow TU members, volunteers and staff from for a great waterside barbecue. Location TBD, but it will either be streamside along a trout fishing river, or along the shoreline for striped bass wade fishing. A fun raffle and auction will be offered and opportunities abound to network with one another. Spend time talking shop and trading stories with people who share your passion for conservation and enjoy a fun evening.
Sunday, June 27 – Morning Workshops and Half-Day Conservation Tour
Have you ever wondered why a stream needs restoration? Are you curious about the role insects play in these decisions? Join us for a special Sunday afternoon special session at the Northeastern Regional Rendezvous for a conservation tour to open your eyes and expand your understanding of stream restoration practices you can take home to your chapters and councils.
Lodging
Accommodation information and links will be available soon.
For questions and additional details, email Jeff Yates at jyates@tu.org.