2020 MEETING HAS BEEN CANCELLED
TU continues to update our current efforts to prevent and mitigate the spread of novel coronavirus. Our efforts seek to ensure our members remain healthy in light of the increased spread of Coronavirus in communities in the United States. The CDC identified that although the country as a whole is still in the low-risk category, that COVID-19 is spreading through communities in several locations in the United States.
As a result of this information, TU staff in conjunction with the local council leadership has decided to cancel the Southeast Regional Rendezvous planned for April 3-5. If you have registered for this event, TU has already begun processing your refund.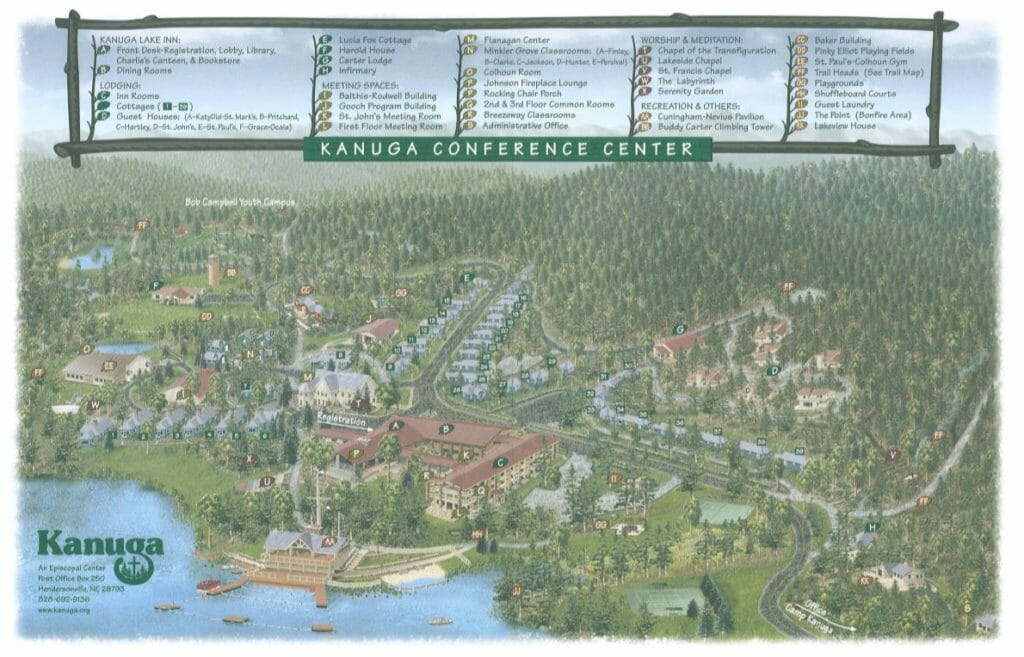 Join friends and fellow TU members and volunteers for the 2019 Southeast Regional Rendezvous on April 3-5, 2020 in Hendersonville, NC.
Located on the banks of Kanuga Lake and on the indigenous territory of the eastern Cherokee people and the Catawba people, this location provides a perfect mix of scenery, great fishing, opportunities to engage in hands-on training and more!
Click hereto view the draft agenda.
From the optional day of Friday fishing day, hosted by local TU volunteers to a packed weekend agenda, hands-on training, important conservation discussions – and tons of fun – you're sure to learn new things, meet fellow anglers who share your passion for fishing and conservation, and be ready to head home and change the world!
LODGING
The event will be held at The Kanuga Lake Inn and the event will be "all inclusive" meaning your registration fees will include all meals and lodging in one charge.
There will be different options for registering for the full weekend, registering for one or two nights only, and for "commuter registration" for those not choosing to stay at the Kanuga Lake Inn.
SCHEDULE
Click here to View the Draft Agenda
Friday April 3 – Full day hosted fishing
Friday Night – Social, Casting Contest & Hard Cider at Bold Rock Cidery
Saturday April 4 – All-day seminars and workshops
Saturday Night – Fundraising dinner for the NC Council
Sunday April 5 – Morning workshops and optional, afternoon conservation training in the field