March 29 – 31 — Zion, IL
Join fellow anglers and TU members and volunteers from across the Upper Midwest on March 29 – 31 in Zion, Ill., for some great steelhead fishing, enlightening presentations, inspiring dialogue and engaging camaraderie with those who share your dedication to TU and our mission. TU regional rendezvous are occasions to be inspired – by the work of TU staff, lessons from chapter and council volunteers, and conversations with newfound friends. They are also an excellent opportunity to discuss the unique issues facing the region as well as a chance to network and build relationships with fellow TU members and volunteers who share your passion!
SCHEDULE
CLICK HERE TO VIEW THE DRAFT MEETING AGENDA
Friday, March 29
Day of hosted steelhead fishing with local Illinois and Wisconsin TU volunteers. Join friends and fellow TU volunteers from Illinois and Wisconsin for a great day chasing fresh, chrome Lake Michigan steelhead in the rivers in and around Milwaukee. The Root River, Milwaukee River and Oak Creek are known to draw in some big steelhead in early spring and out knowledgeable local anglers will share flies, tips, tactics and their favorite fishing spots! ($20 fee includes boxed lunch.)
Friday Night, March 29
Authentic Midwest Fish Fry dinner. Warm up with hot food and great company in a relaxed atmosphere as we share stories, network and get to know each other before the weekend begins. We'll enjoy a fish fry at the local American Legion, a cash bar and good conversations! (Cost of dinner is $10 and is paid individually at the American Legion.)
Saturday, March 30 – Workshops and Seminars
Saturday's full-day session will include breakfast networking, group discussions, concentrated workshops and opportunities for council and chapter leaders to share successes and discuss common challenges. A full agenda will be posted online soon.
Saturday Night, March 30 – Dinner and Illinois Council Fundraiser
Following the day's meetings, join your fellow TU members, volunteers and staff for a great dinner and chance to network with one another. Spend time talking shop and trading stories with people who share your passion for conservation and enjoy a fun evening. A special silent auction featuring fantastic prizes will benefit the IL Council of Trout Unlimited.
Sunday, March 31 – Wrap Sessions & Conservation Tour
Sunday's morning sessions will conclude the weekend's formal activities and wrap shortly before lunch. A boxed lunch will be provided to all attendees and an optional off-site conservation tour and hands-on discussion of the Ravines Project, a partnership with the local park and school district, will be offered to all who are interested.
LODGING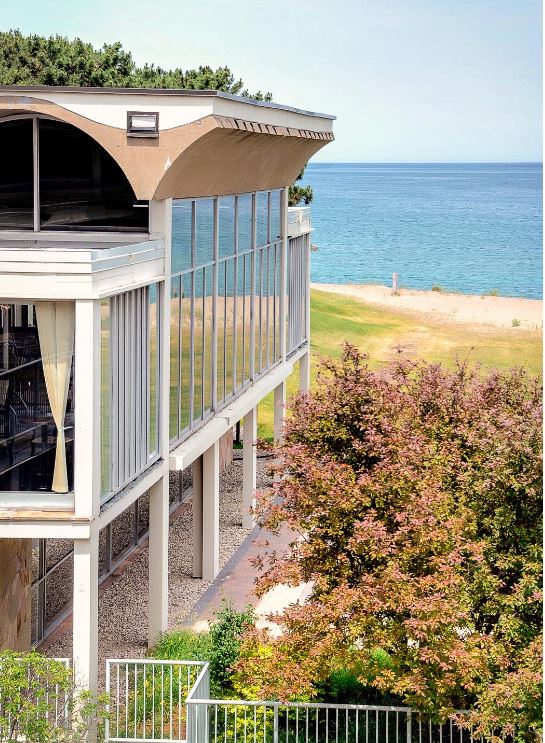 Accommodations for the Upper Midwest Regional Rendezvous are provided by Illinois Beach Resort & Conference Center at 1 Lake Front Drive, Zion, Ill. 60099. The discounted room rate for the event is $109 and reservations at the discounted rate must be made before February 26by calling (847) 625-7300 and asking for the "Trout Unlimited" block of rooms. Nestled on the shores of Lake Michigan, and surrounded by the Illinois Beach Nature Preserve and state park, the Illinois Beach Resort offers sweeping views and ample places to enjoy some time outdoors before, after and between sessions.
REGISTRATION
The total cost is $135 and includes:
Participation in all seminars and workshops on Saturday and Sunday
Breakfast and lunch on Saturday and Sunday
Group dinner and networking event on Saturday night
Optional conservation tour and site-walk on Sunday afternoon
*You can register for the entire weekend, or register for one day only at a discounted rate
**Attendees may bring spouses/guests to the dinner on Saturday night