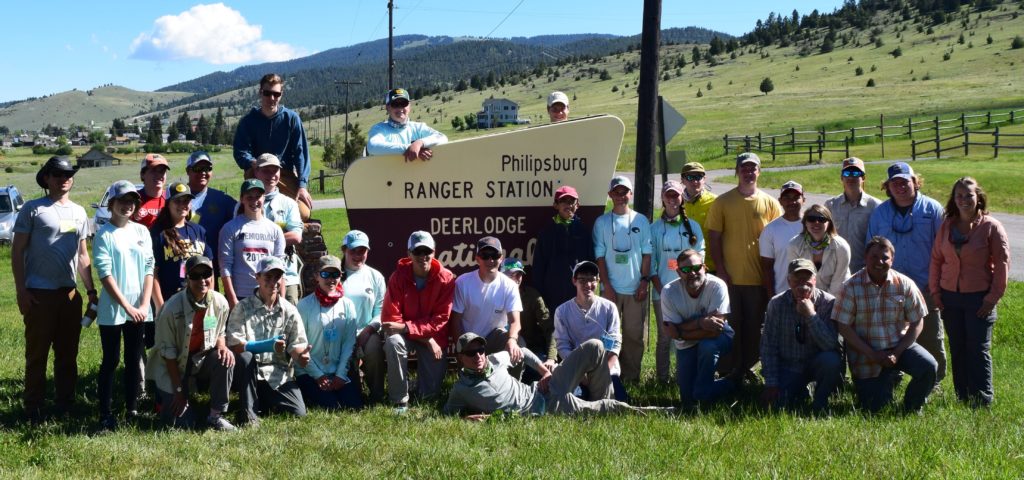 Once Trout Unlimited has protected, reconnected, or restored a waterway, it is crucial to both sustain and continue to grow the work that has been done. To sustain our work, we must engage local communities, especially the youth, to help them understand what we have done, and why. To continue to grow our efforts, we need to collaborate with communities to identify what still needs to be done. To that end, watershed-based environmental education and home-waters oriented fishing education are crucial to TU's mission. We have been working with youth from the beginning. Many chapters had an early interest in youth education, and some piloted creative programs. In recent years, most chapters have engaged in some youth outreach activity.
TU's Headwaters Youth Education Initiative is based around five core values, as defined in 2012 by a working group of the National Leadership Council, made up entirely of grassroots members of Trout Unlimited. This committee of volunteers identified the following as the core values of TU's youth education and outreach work:
Our Next Generation: Sharing the values of Trout Unlimited with the conservationists of tomorrow.
Our Native & Wild Trout: Educating youth in the science of fish and their ecosystems.
Our Coldwater Resources: Protecting, restoring, and being stewards of lakes, rivers, and streams.
Our Angling Heritage: Engaging in the activity, ethics, and community of fishing.
Our Responsibility: Maintaining safe, accessible, and enjoyable opportunities for young people.
Any TU youth education or outreach event, whether led by volunteers or staff of TU, addresses at least two, and often more than two, of these core values.
TU's youth education efforts encompass a range of programs and projects known as the Stream of Engagement, serving children, teenages and young adults. From the nationally-recognized, science-based Trout in the Classroom and Adopt-a-Trout programs to fly-fishing and conservation camps, teen leadership summits and college fly-fishing clubs, TU involves young people in our mission to protect and restore the nation's coldwater resources.

The Stream of Engagement ensures that people of any age can "plug-in" to TU and continue their relationship with coldwater conservation and fly fishing through various age-appropriate programs.
Our programs
Adopt-a-Trout
Boy Scouts Fly Fishing Merit Badge