Save the date to join us in Bangor, Maine!
August 19-23, 2020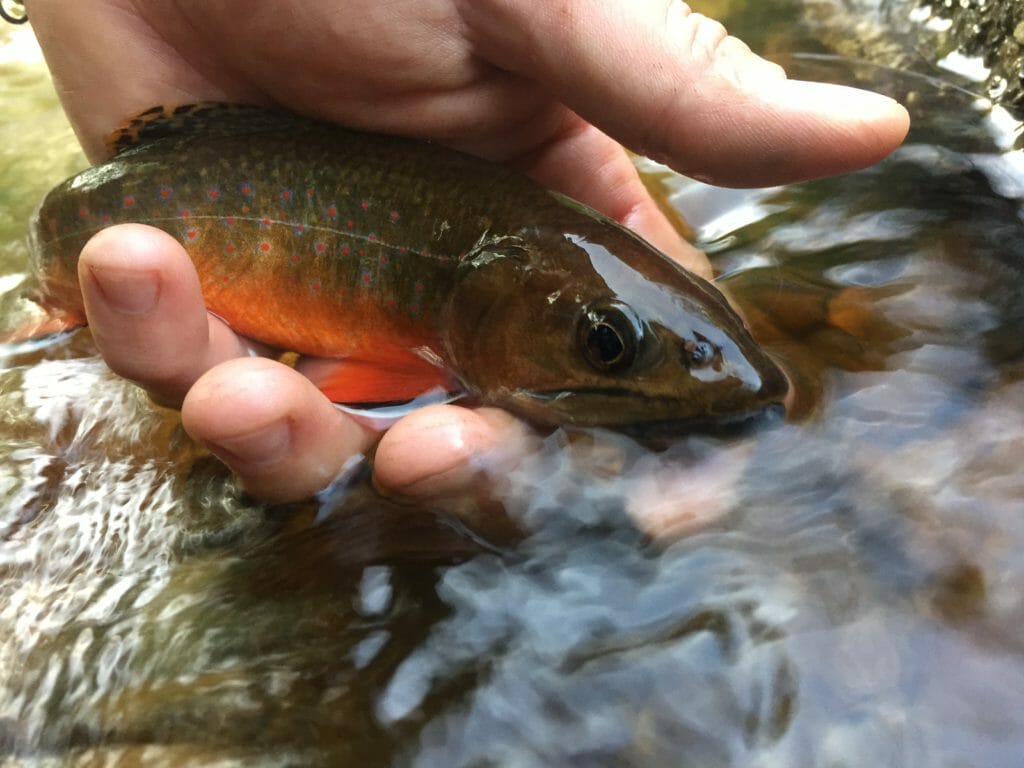 There's nothing quite like the TU Annual Meeting to get you excited for another great year of conservation. Save the date and plan to join us in Bangor, Maine from Aug. 19-23, 2020 as we kick things up a notch with the help of our incredible volunteers in the Maine Council and the local chapters.
You'll be treated to great fishing options for trout, smallmouth and more. You'll also see first-hand how conservation partnerships are making a difference to re-open thousands of miles of habitat and keep these amazing rivers clean, cold, and ideal for trout and salmon.
You'll hear from Chris Wood on the State of Trout Unlimited and celebrate all we have accomplished together to make a difference in rivers and streams across the country. You'll have the opportunity to meet, learn and discuss critical issues in coldwater conservation with TU's volunteer army, expert staff and scientists and partners from state and federal agencies.
Most importantly, you'll meet hundreds of conservationists and anglers like you, people who share your passion and live the motto "Take care of the fish, and the fishing will take care of itself."
Start your planning now, and stay tuned for registration to open. We hope to see you in Maine next summer!
Schedule of Events
Every year the Annual Meeting features a range of optional events for attendees, their families, spouses and guests.
Wednesday, August 19
Optional Day of Fishing: Learn why so many anglers flock to Maine to chase native brook trout, landlocked salmon, smallmouth bass and ocean-dwelling fish! You'll be paired with knowledgeable, local TU volunteers as hosts who will show you some of their "secret" fishing waters.
Thursday, August 20
Conservation Tour: Spend the day learning what it takes to keep Maine's incredible streams cold, clear and clean, and to re-open habitat for migratory salmon and other species. While the exact tour is not yet set, we'll definitely visit the Penobscot river where TU and partners removed several dams over the last few decades opening more than 1,000 miles of reconnected streams for Atlantic Salmon and other sea-run fish!
Friday, August 21
The Business of Conservation: Step into our National Leadership Council business meetings throughout the day to see first-hand how volunteers are driving the discussion on issues such as Climate change, Native Trout, Diversity and more. Learn how your efforts can help grow our impact nationwide!
Conservation Luncheon & Senior Staff Q&A: Enjoy a great lunch and discussion with hundreds of conservationists and anglers like you. Have the chance to ask your question from our panel of senior staff and President & CEO Chris Wood.
Volunteer Awards Dinner: Join us to celebrate and toast TU's heroes of conservation and education as we recognize the people who make our local chapters and state councils tick! Nominate your deserving volunteers for award consideration before June 15 at www.tu.org/awards.
Saturday, August 22
State of TU: Hear directly from Chris Wood, President & CEO, the difference we are making together across the country in this riveting and inspiring presentation. You'll see our efforts in action from Alaska to Georgia, Maine to Arizona and everywhere in between!
STREAM Kids: Bring your family and friends to a great outdoor environmental education day where we'll have time to explore the creatures and critters in the stream, learn a lesson or two about healthy streams and watersheds, and more. Ideal for ages 6-16.
Maine Council Fundraising Banquet: Close out the week of events and activities with a bang! Join us as we gather one final time to enjoy each other's company and support the incredible work of our Maine volunteers!