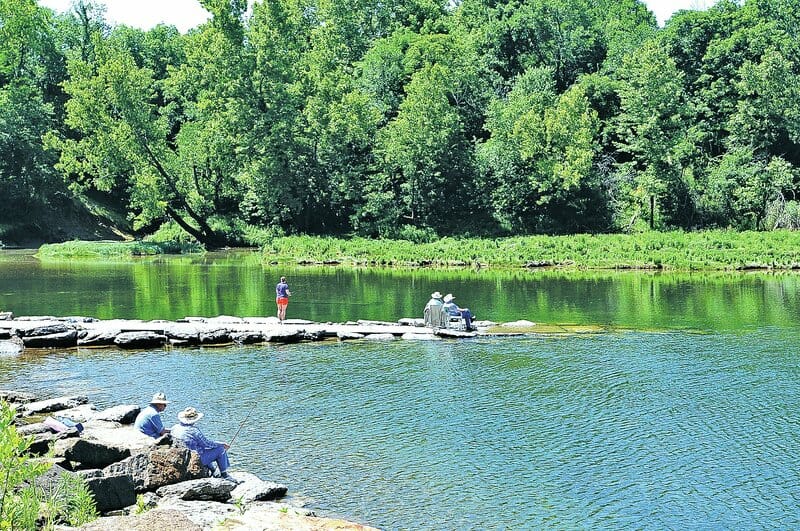 Thursday, Oct. 3
Explore the Beaver Tailwaters and learn what Trout Unlimited in Arkansas is doing to restore and improve this great trout fishery.
We'll start the tour with an overview of the entire White River watershed and a site visit to the Beaver Tailwater dam where partners from the Beaver Watershed Association and The Nature Conservancy will share their efforts to protect and improve the watershed feeding into this tailwater system that provides incredible trout habitat, drinking water, recreation and more.
A highlight of the tour will be watching as TU partners conduct actual stream restoration on the stream as part of the 514 – Arkansas Chapter's Embrace A Stream project.
You'll enjoy conversations with fellow volunteers, a streamside lunch, and a chance to hear ways you can bring great conservation ideas back to your own communities and rivers!