Westby Workshop
The 2020 Westby Workshop has been cancelled.
Conference Focus
Since 2004, the Westby Workshop has brought together TU volunteers and potential leaders and offered them training in restoration project planning and organizational strengthening. The lessons are inspiring, as experiences are used to illustrate what we've learned. You'll be able to bring your own questions and have them answered by people who've been where you are and have special expertise.
The workshop is a grand opportunity to network and build relationships with fellow TU volunteer leaders and staff and bolster your conservation toolkit. You'll find yourself bringing away good ideas to try at home and, if you wish, you can plan your own restoration project with the help of experienced project organizers from TU's Driftless Area Restoration Effort. They've taught hundreds of volunteers already, and those volunteers have carried out hundreds and hundreds of effective projects.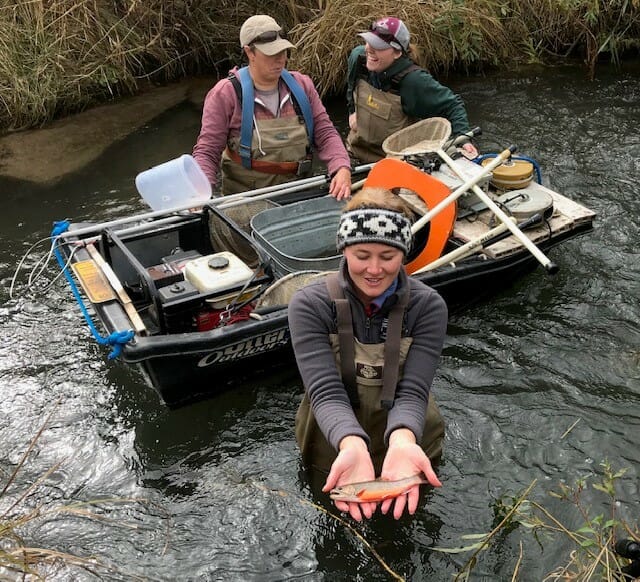 One of our foci this year will be implementing TU's efforts for diversity, equity and including groups traditionally underrepresented in our organization. We'll have experts there to share successful methods to bring more diverse folks into the TU tent, and there are sure to be robust discussions about how to do it.
Experts in their fields of science will also share their thoughts about the unique features of the Driftless Area—its geology, bedrock, groundwater and hundreds of cold clear spring creeks.  You'll have a chance to tour a recently completed project in the Kickapoo River Valley with TU Habitat Project Specialist Paul Krahn, who oversaw the entire project. Fishing may be good to very good in early April, the beginning of the best dry fly fishing of the trout season, so consider coming early or staying after to take it in.  We'll give you tips on where to go and what to use.
For additional information and assistance, contact Duke Welter or Jeff Hastings.