Perseverance on Pebble
The battle against a foreign mine
There aren't many places where an angler can fly low over tundra for hours without sight of a road, fence or building. There aren't many places where people can witness millions of wild salmon dye a river red in their spawning colors. But there is one: the remote, spectacular Bristol Bay region of southwest Alaska.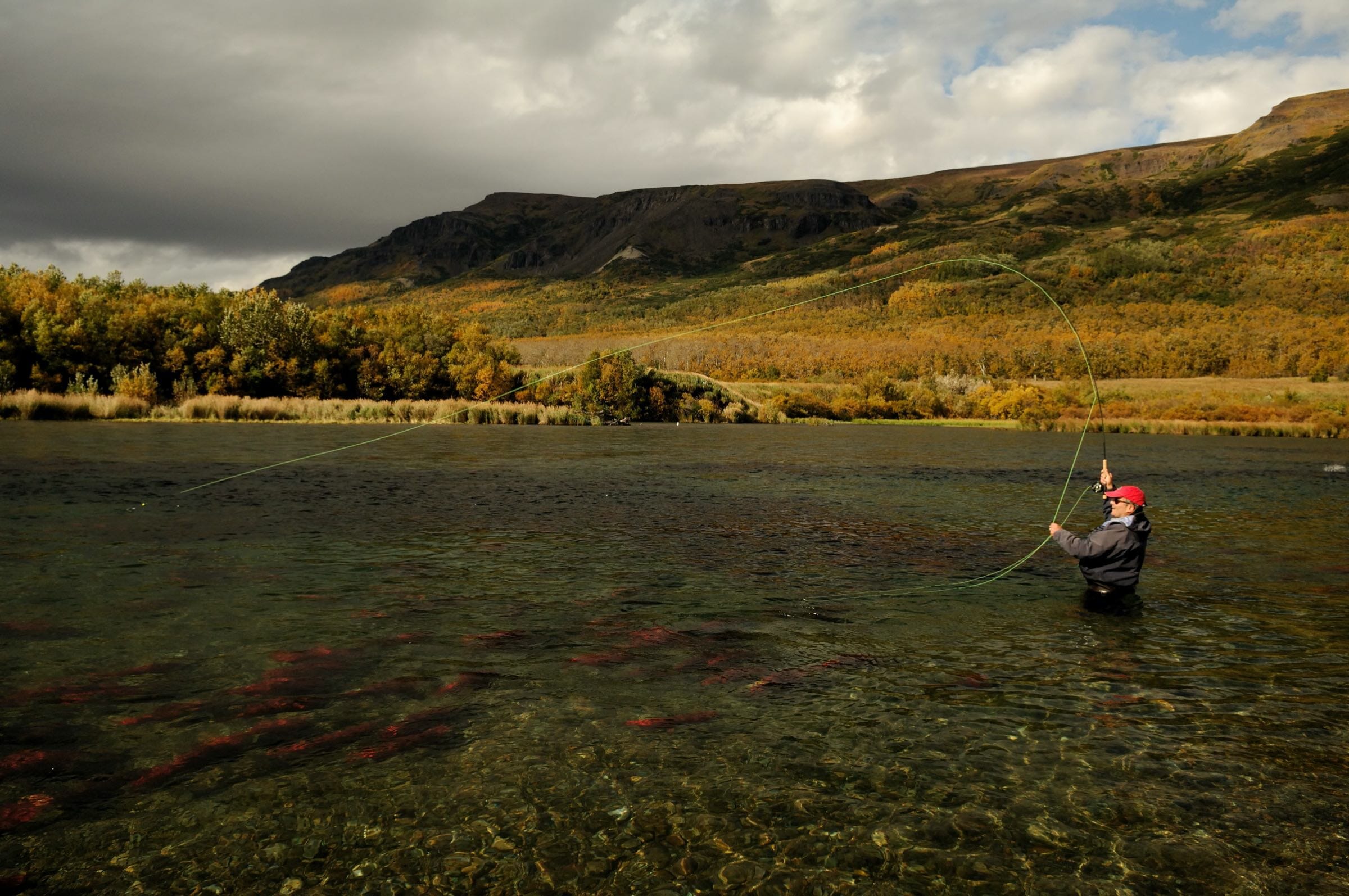 Led by Trout Unlimited, the unique and world-class fishing region has inspired hundreds of thousands of outdoorsmen and women across the nation to speak up against the ill-conceived and massive Pebble Mine proposal. But more importantly, the effort to stop the mine started locally, in the native villages, on the fishing fleets, and the local guide and outfittin communities. It was Alaska home-grown and then amplified out to the nation, with Trout Unlimited there every step of the way. The destructive proposed mine was once considered a "done deal." Today, almost 15 years after it was proposed, its backers struggle to find investors as they face relentless nationwide opposition. Still, the mine's key federal permit advanced in 2020 on a rushed timeframe and lacking in necessary scientific rigor.  
Trout Unlimited has convened major industry leaders to meet with Congress and the White House to ensure business voices are heard in any decisions impacting the Bristol Bay region. TU's science and technical experts have relayed critical information to decision makers at all levels, and organizers have ensured that anglers nationwide are informed and mobilized to speak up at every turn. Trout Unlimited is confident that—if and when a true and accurate analysis of the mine's impacts are completed—the mine proposal will be denied on grounds of its inability to operate safely alongside the irreplaceable fishery.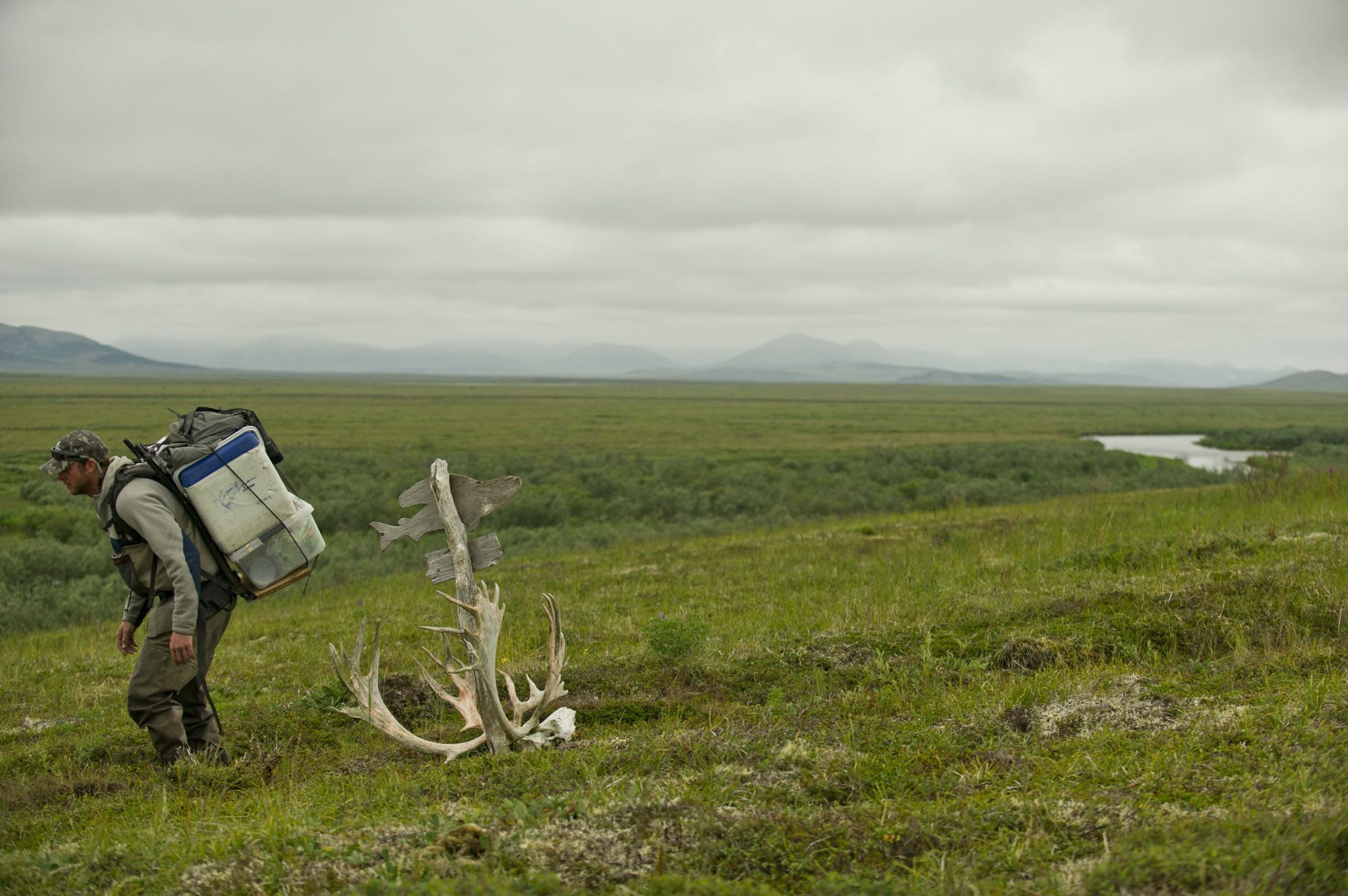 Trout Unlimited knows that taking care of fish and rivers means taking care of economies and communities. As such, Trout Unlimited won't rest until the proposed mine is gone for good, and the organization's mission-driven, long-term commitment is achieved: to secure upfront safeguards for the one-of-a-kind region.
In late August 2020, Bristol Bay admirers around the world celebrated when federal decision makers found "the [Pebble mine] project, as currently proposed, cannot be permitted under section 404 of the Clean Water Act."
Trout Unlimited's investment in Bristol Bay is just shy of reaching its second decade, but this decision came after an especially dedicated push to organize anglers and hunters from across the political spectrum. Nearly 50,000 hunters and anglers and 250 outdoor businesses and organizations echoed concerns held by scientists and showed the Trump Administration that America's most cherished swaths of the great outdoors should not be upended by a massive, temporary mine.
The letter was a blow to project proponents, but not the end of the story. The company has the opportunity to present new plans and has announced it will do so in autumn 2020. As such, Trout Unlimited's efforts continue.
Our goal with respect to Bristol Bay has always been two-fold. The first task is to stop Pebble mine. We'll spend the fall advocating for an official permit denial based on the clear science, which demonstrates the mine cannot coexist with wild salmon and existing businesses in the region. Once we achieve this and celebrate, our second task will be to work with local communities to achieve long-term, up front protections so large-scale mines like Pebble are out of the question for a region that has forever been, and should continue to be, about fish – and the memorable experiences, cultures, jobs and industries they sustain.
Together, we are making progress toward creating the future Bristol Bay's uniquely productive landscape deserves. Trout Unlimited remains committed to seeing both goals through, and we hope our supporters will do the same. This is a classic example of Trout Unlimited working locally, and expanding the local voices to a national clamor for protection of a treasured natural resource. This has been repeated time and again on many conservation campaigns across the land, from Oregon to Wyoming and Alaska and beyond.