Partnering with the Nez Perce Tribe
Partners
Nez Perce Tribe, U.S. Forest Service, Bureau of Reclamation, Lewiston Orchards Irrigation District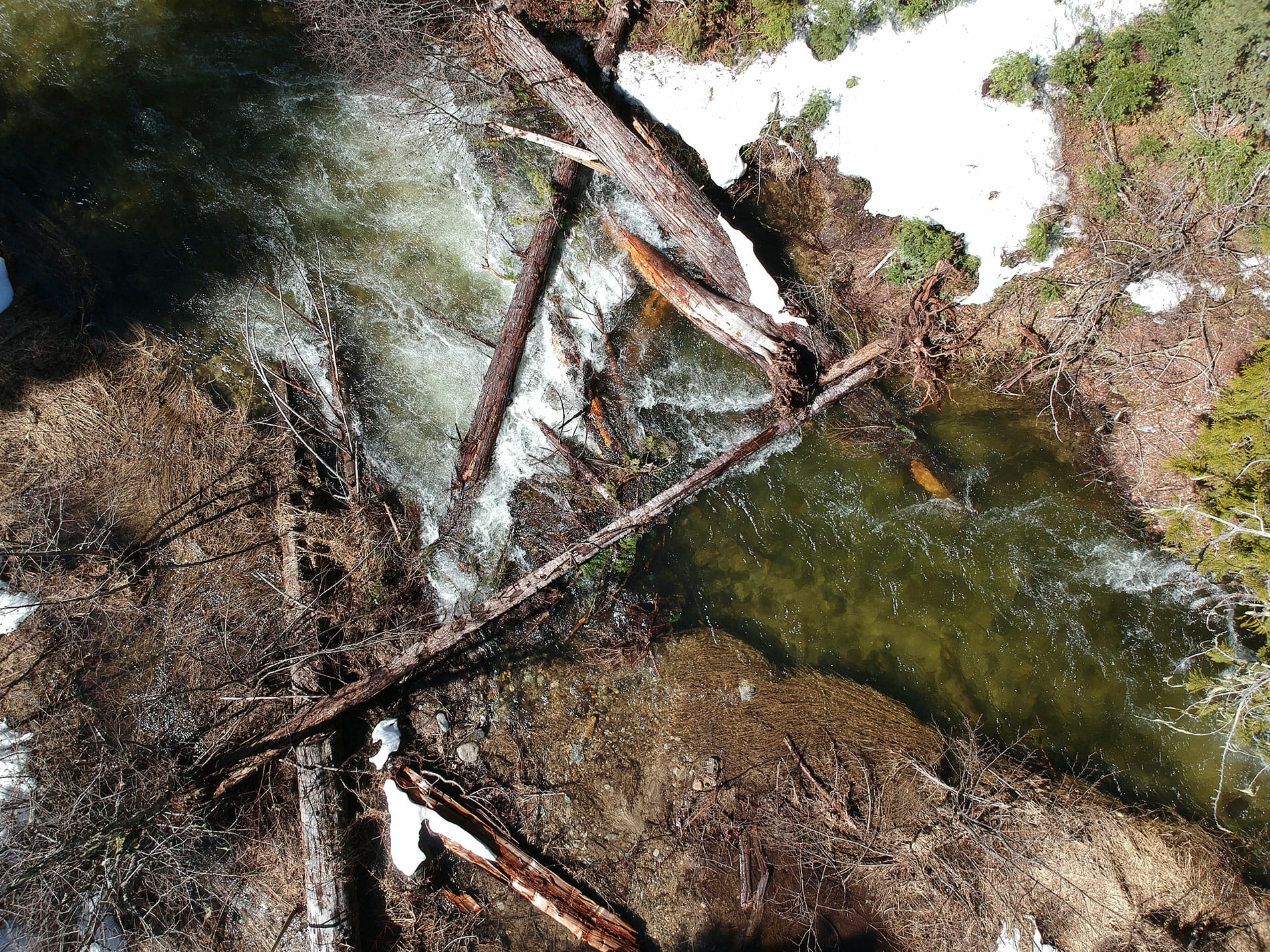 Partnering with the Nez Perce Tribe, Trout Unlimited completed two important restoration projects to help listed species such as steelhead and bull trout in Idaho.
Completed in 2018 and 2019, the projects involved a series of log jams on Waw aa' lamnime Creek, and Imnamatnoon Creek, both tributaries to the Lochsa River. The installed log jams created cover and backed up water to create pools and eddies for the benefit of steelhead, chinook, bull trout and westslope cutthroat trout. TU also repaired a road on Imnamatnoon Creek that washed out from the runoff in 2018.
The additional habitat also functions to sort gravels. Because the gradient on these tributaries is so steep, unchecked water tends to run like a firehose. By adding additional structure, water is slowed and gravels can be deposited at a depth which increases spawning habitat.
Looking ahead, TU is continuing the partnership with the Nez Perce and working with the Lewiston Orchards Irrigation District and the Bureau of Reclamation to switch the irrigation district's water source from Sweetwater Creek to a series of deep groundwater wells.
Because the source of the water is so deep the four wells will cost between $5 to 7 million apiece. However, keeping water in Sweetwater Creek is a high priority for Trout Unlimited and the Nez Perce Tribe.
Historically, the creek was one of the largest producers of steelhead in the Clearwater system. Because the water comes from a spring at its source, it maintains a steady 50-degree temperature year-round. The headwaters are also significant to the tribe as a place of healing and cultural and ceremonial importance.
"We hope to put back online that historically critical spawning and rearing fish factory," said Warren Colyer, co-director of the Western Water and Habitat Program for TU.