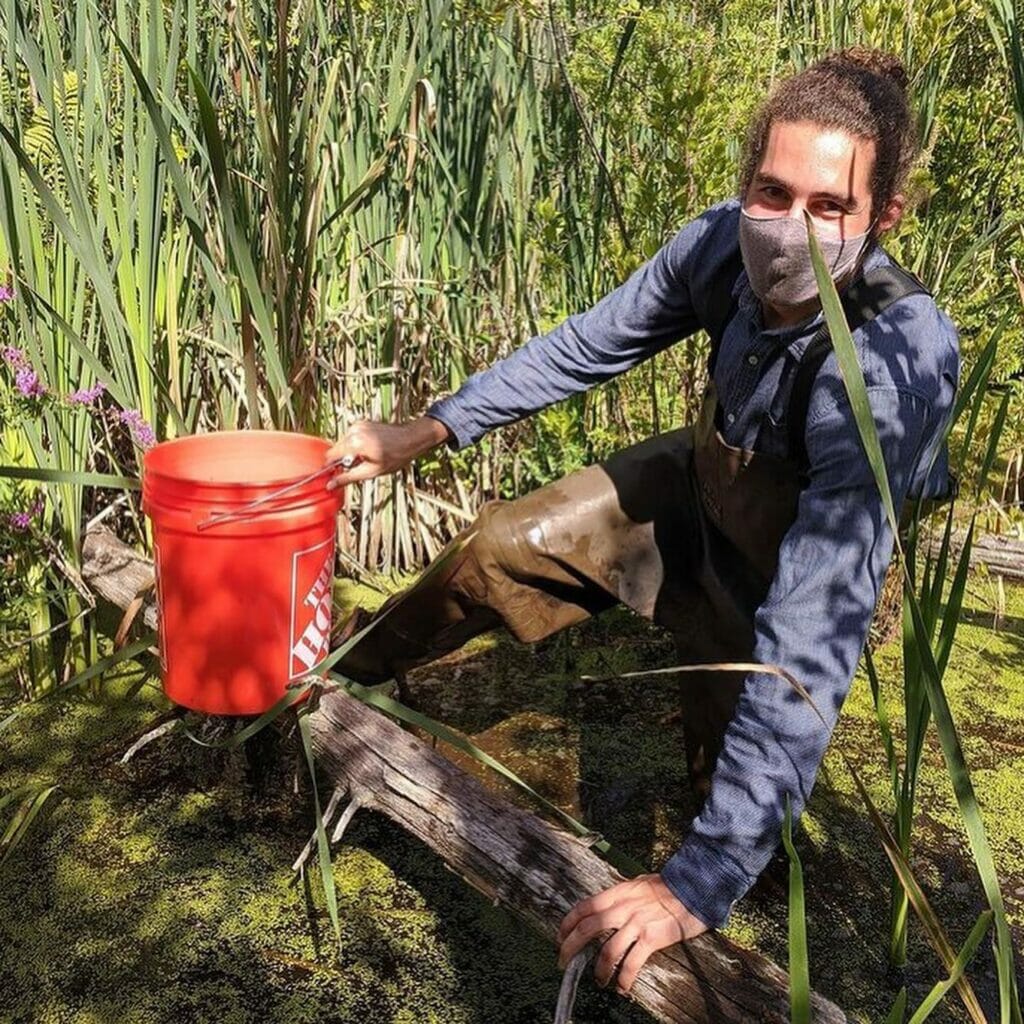 Spirit of TU Award
Each year, Trout Unlimited publicly recognizes the outstanding achievements of its members, chapters and councils that have embodied the values of TU and fulfilled its mission to conserve, protect and restore North America's coldwater fisheries and their watersheds through a variety of awards.
Each TU chapter and council has them – emerging leaders and unsung heroines and heroes who exemplify the spirit of TU. Folks who have set a positive trajectory for their conservationist future as up-and-coming leaders in their efforts to bolster the TU coldwater conservation mission.
Starting in 2021, TU will highlight the efforts of promising volunteers and emerging leaders through a new award recognition opportunity, the Spirit of TU award.  Join us for an uplifting virtual event on April 23rd to highlight the Spirit of TU through storytelling and connection.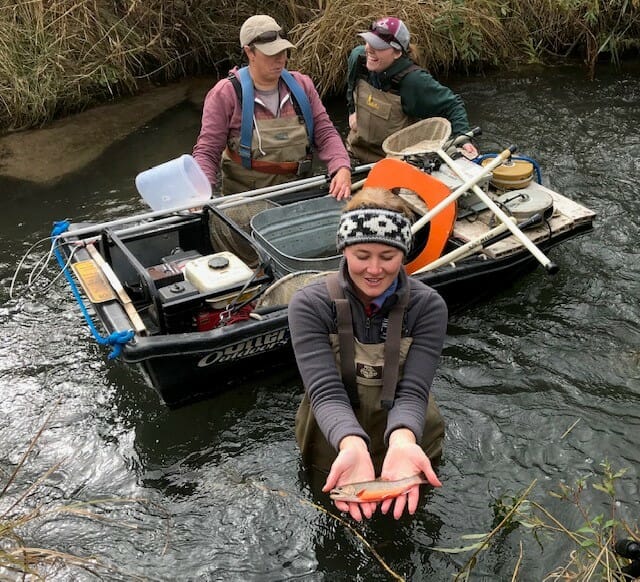 What is the spirit of TU?
TU is ripe with individuals who see a conservation community need and rise to the occasion. The spirit of TU interweaves and encompasses the following:
Resourceful: We see opportunity in challenges. Rather than simply treating symptoms, we find pragmatic, lasting solutions to problems.
Science-based: We are innovative and base our efforts on sound science to drive strategic conservation action.
Collaborative: We operate through nonpartisan collaboration and partnership. We work across differences.
Inclusive: We listen to, value, and respect all people and communities, and welcome diverse voices and perspectives.
United: We mobilize behind common goals and a shared vision.
Hopeful: We are optimists and believe in a better future.
Award Eligibility
Nominees should be those who have shown an inspiring level of dedication to the TU coldwater conservation mission in the last year while embodying many, if not all, of the Spirit of TU characteristics noted above.
Nominees should be emerging leaders or volunteers: individuals who are relatively new to their current role or have yet to accept a formal leadership position within the chapter or council yet have strengthened the ability of the chapter or council to carry out the coldwater conservation mission.
Nominations must be submitted in video format by March 15, 2021.
Benefits
Award recipients will receive special recognition during National Volunteer Week as well as recognition in an upcoming issue of TROUT magazine.
Nominations
The Spirit of TU Award nominations will be made by video nominations, submitted by March 15, 2021. Video nominations can be simply made on a cell phone, a high quality photograph montage video with narration, or some other high resolution video compilation that meets the eligibility and nomination criteria below.
Video nominations must meet the following criteria for consideration:
Horizontal/landscape video, no longer than 2 minutes in duration.
Video file is limited to 275 MB in file size and must be MP4 format.
Name the video file with the nominees name (example: Jane Doe STU Nomination 2021)
Include context information (e.g. chapter/council name, geographic area, nominator's title) in the video as the nomination video may be publicly used.
Nominator is strongly encouraged to safely include testimonials, site visits, etc. to describe how the nominee embodies the Spirit of TU by clearly highlighting the nominee's offerings and impact to fully understand the reach and results of the nominee.
Highlight obstacles overcome, partnerships or collaborations and other compelling aspects of the nominee's efforts.
Nomination videos may be publicly shared on TU's social media and web platforms. By submitting a video nomination, all parties, including the those captured in video and the nominee, agree to release ownership of the video to TU.
For Spirit of TU Award questions, please contact Lisa Beranek, Leadership Development Manager.