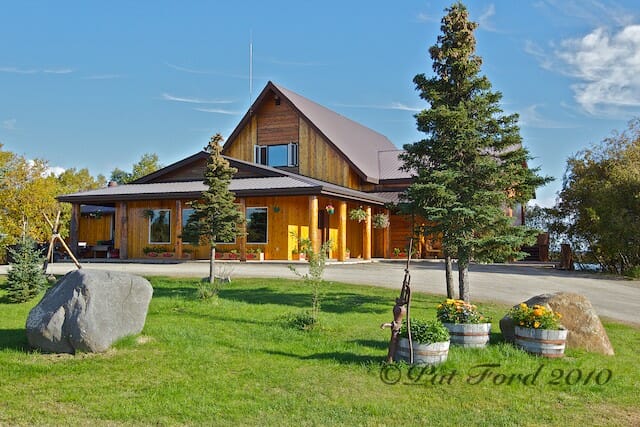 About Us
We are a 5 star fly out lodge operation that takes the time and care to make sure your trip is exactly what you were looking for. With over 30 years of guide experience in Bristol Bay, the owners know when and where you are going to acheive your goal of a fish of a lifetime! We don't stop there, we also have 2 full time chefs to make sure you are well fed and pampered, dietary issues are not a problem. A visit to Bear Trail Lodge will only make you know you have finally found the fishing trip you have dreamed of!
What we do
We fish all of Bristol Bay, maintaining comfortable day camps in several locations as well as walk and wade experiences throughout the Bay. We have experienced, licensed guides that are ready to assist you in becoming a better fisherman, fly, spin or baitcasting, we can make it happen for you!
Where we do it
Our lodge is located on the banks of the Naknek river right on the confluence of King Salmon creek, a short drive outside of the town of King Salmon. With stunning views and top quality equipment we fish in about a 100 mile radius of King Salmon Alaska as well as the famed Naknek river, home of the monster rainbow of Bristol Bay.
---
Contact