Make Fishing Better. Join Us.
We bring people who care about coldwater fisheries together to protect, reconnect and restore the places they love to fish.
Become a member
Renew membership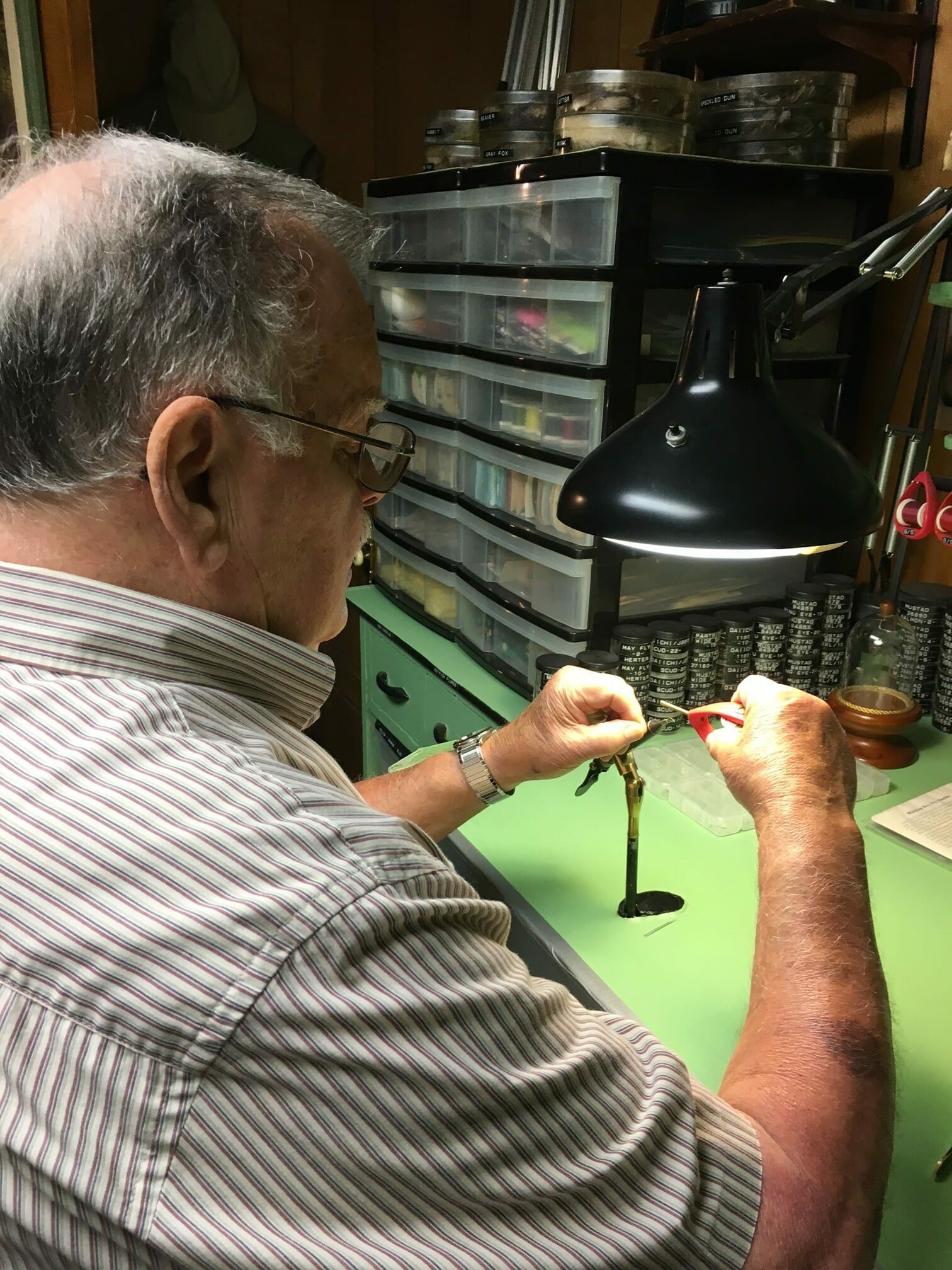 That's how John preferred it. The late Lefty Kreh, who spent more than a few nights huddled next to John at his bench said, "I've never known Johnny to take money for a fly. I've known him for years, and as far as I know, he's given away every fly he ever tied."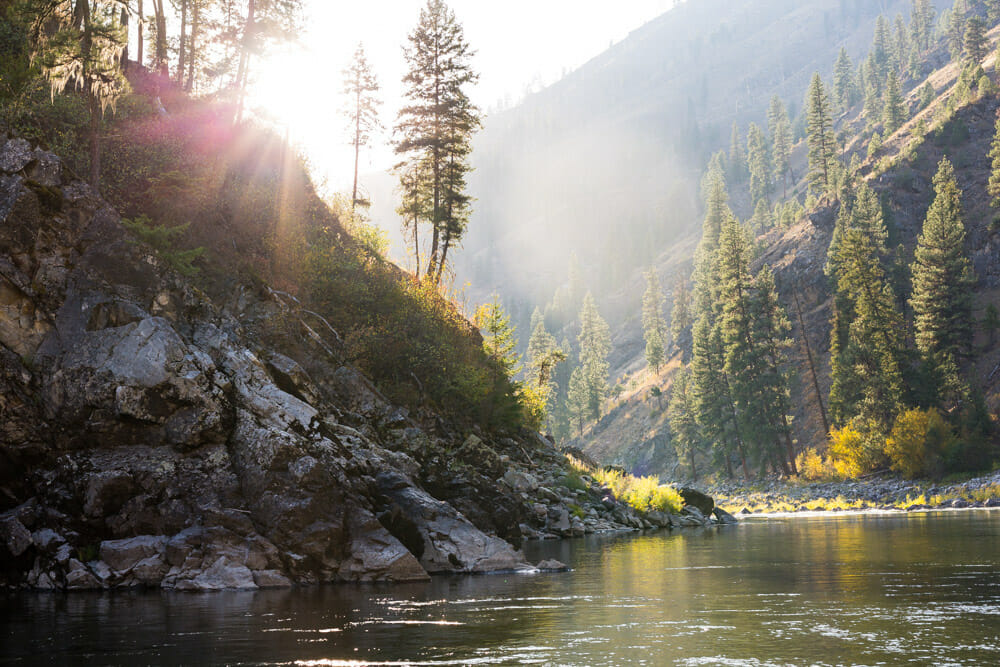 Trout Unlimited recognizes the important role these dams have played. As a science based organization, we also recognize the only way to achieve resilient and fishable populations of salmon and steelhead is to remove the four dams on the Lower Snake. A free flowing river would greatly increase the spawning habitat available to fall Chinook who have been cut off from their historical spawning habitat by the Hells Canyon Complex. But doing this should come with a portfolio of actions to meet the needs of the stakeholders impacted by dam removal.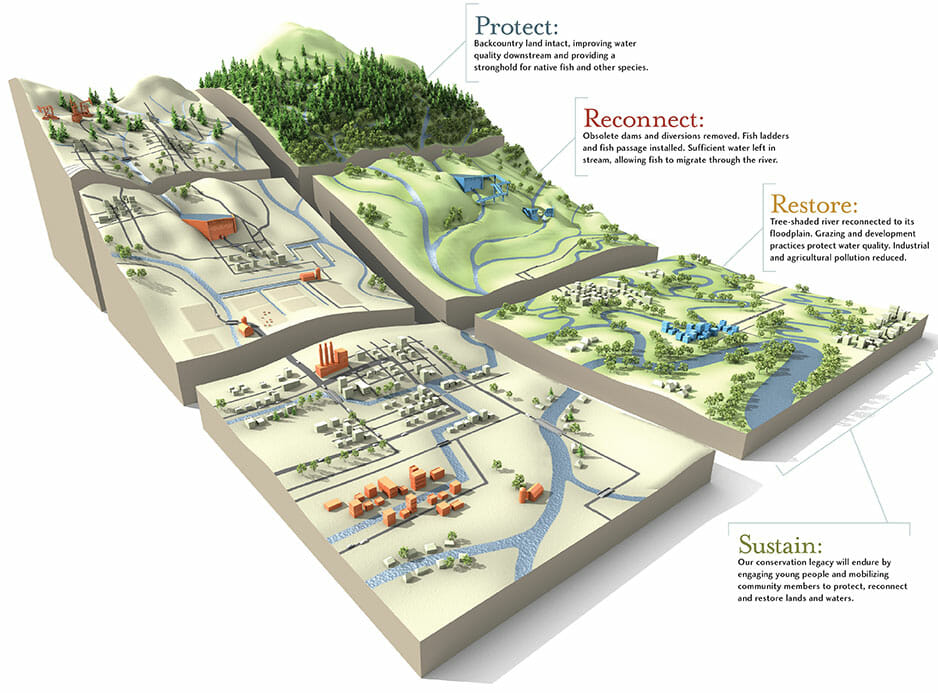 When we look around at the staff, the volunteers, the business owners and the tireless advocates who make Trout Unlimited what it is today, we see what follows when you mix a little work ethic with a strong dose of backbone. Short answer? You get things done. TU is the organization that gets it done for trout and trout anglers.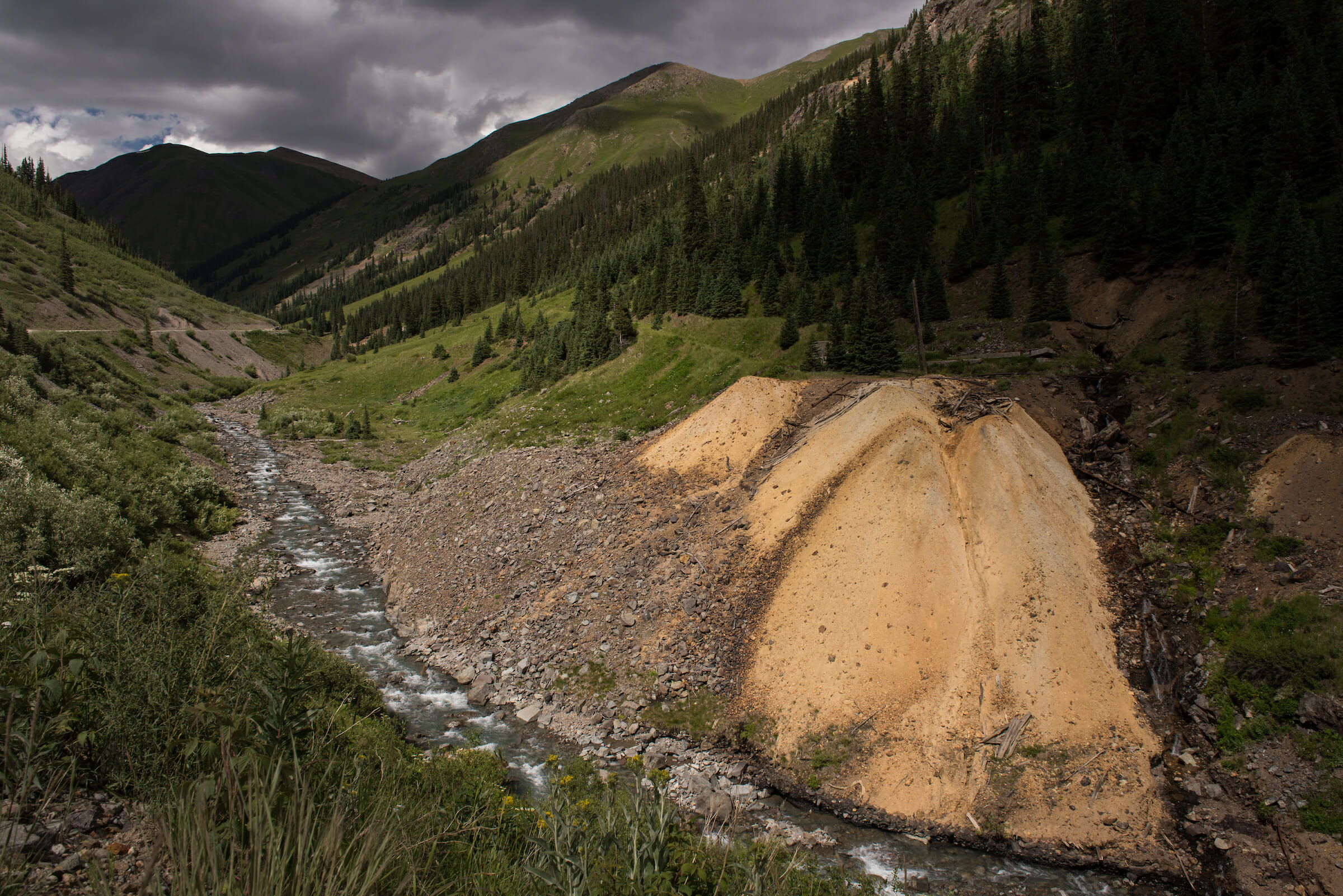 No one in Durango nor Silverton, Colo., will ever forget Aug. 5, 2015 — the day of the Gold King mine spill that sent 3 million gallons of ugly, toxic mine water down the Animas River in southwest part of the state. To say the accident was highly visible is an understatement. In today's digital world, photos of the orange plume were immediately plastered all over the internet and highlighted in news stories from Denver to New York to China and Tel Aviv.  Thankfully, there was no fish kill that day. In fact, the event was more of a media spectacle than a true environmental disaster. For some, after the plume passed, that was the end of the story. For others, it was just the beginning of the next phase of the Animas watershed's history with mining. In the wake of the spill, 48 mines in tributaries of the upper Animas River were listed as Superfund sites and a major federal cleanup has commenced. 
We sleep, breathe and occasionally even eat trout and salmon — and we love to talk about it.
With the best anglers in the business, we obsessively gather and share tips to make you a better angler.
We put the newest and best gear to the test. From rods to reels, feather to fur, we've got you covered.
Shop exclusive deals on great gear. We've got custom rods, reels and TU apparel to help you show your support.
Get Involved
Becoming a member is a great first step, but there are many more ways you can protect our trout and salmon.  Join us!
Sensibly managing our lands for future generations
There are two requirements for quality fishing and hunting opportunities:  healthy habitat and access.
Projects
Conservation happens on many levels.  And we're as comfortable getting wet as we are in a classroom or in the halls of government.
Acting for conservation can take on many forms. Donate your talent and make an impact.
Want to help out? Check out our tacklebox to learn all about the many ways you can lend a hand.
With 387 chapters in 36 councils across the country, we're in your neck of the woods.
The best conservation work is done between landowners, agencies, non-profits and other stakeholders.