Since 2015, the board of the Coldwater Conservation Fund, or "CCF," has awarded over $1.2 million to more than fifty Trout Unlimited projects across the country.
The CCF has had a profound impact on TU's core work of protecting, reconnecting, and restoring trout and salmon, their habitat, and the science that makes that work possible.
A Big Impact on Trout Unlimited's Core Work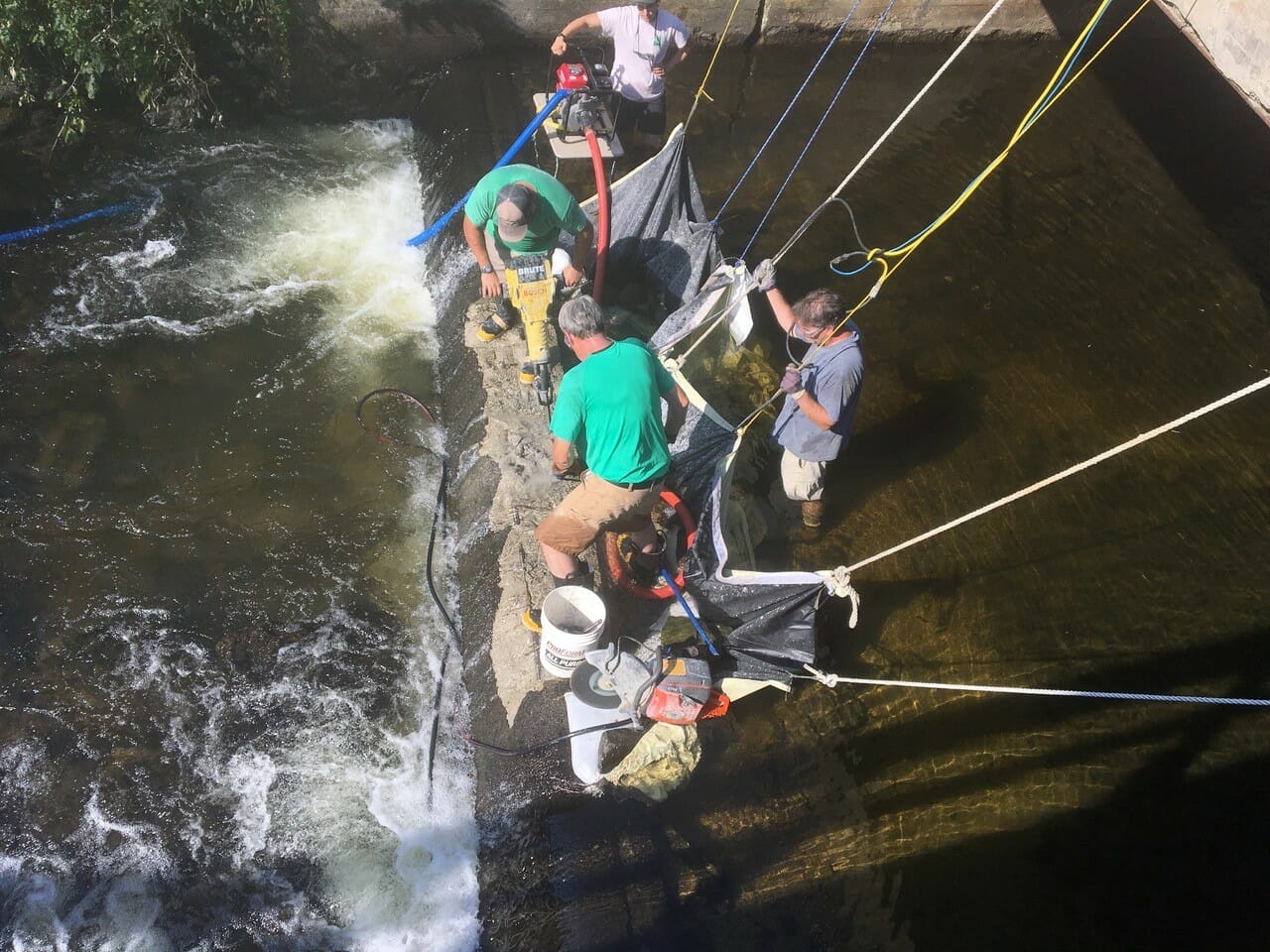 Strategic
The Coldwater Conservation Fund is put to work by its board of directors for needs ranging from venture-capital style project startups to emergency funding for urgent needs or late-breaking opportunities. The CCF is a vital source of private, unrestricted funding for TU projects, and by a simple, one-step process those dollars are applied directly, immediately, and strategically where they are needed most.
Leverage
Investments of CCF funds into TU projects are put to use by TU project managers not only on the ground, but also to raise additional funding for those projects – many times over. For example, in 2018 TU staff took $300,000 from the CCF and used it to raise another $6.6 million from charitable foundations and state and federal funding sources.
View Featured Project Summaries
Get an overview of various projects over the years or download a PDF summary from the past year's initiatives.
How the CCF Works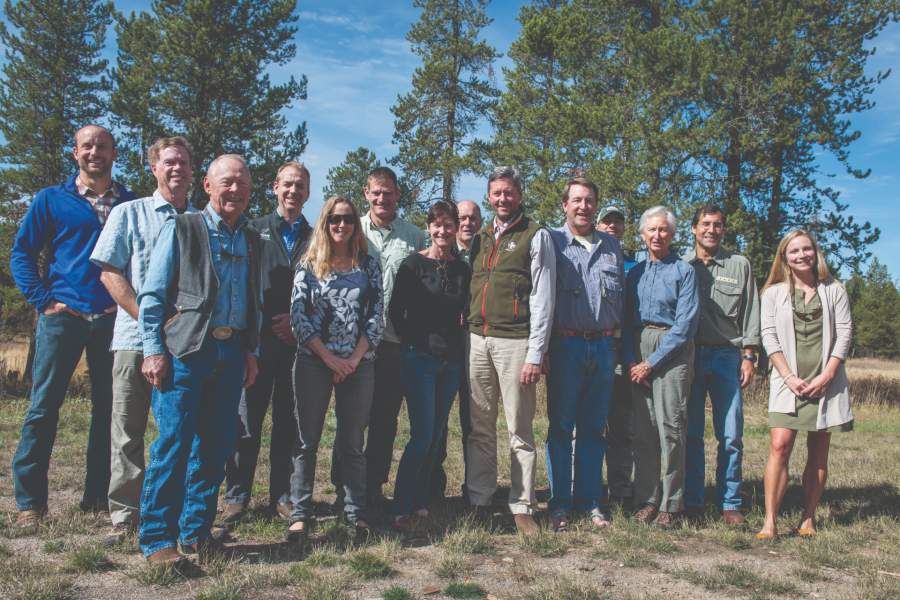 The CCF is a collaboration between a group of Trout Unlimited's most committed and generous supporters and the organization's conservation leaders, providing simultaneously annual support to Trout Unlimited's critical needs and a forum for learning, discussion, and decision-making.
All donors who make a commitment of at least $10,000 a year for five years to the Coldwater Conservation Fund become members of its Board of Directors.
The CCF Board meets with Trout Unlimited's program conservation leaders once a year at the CCF Annual Meeting, where the staff make proposals for project support, and the Board decides how to distribute that year's fund.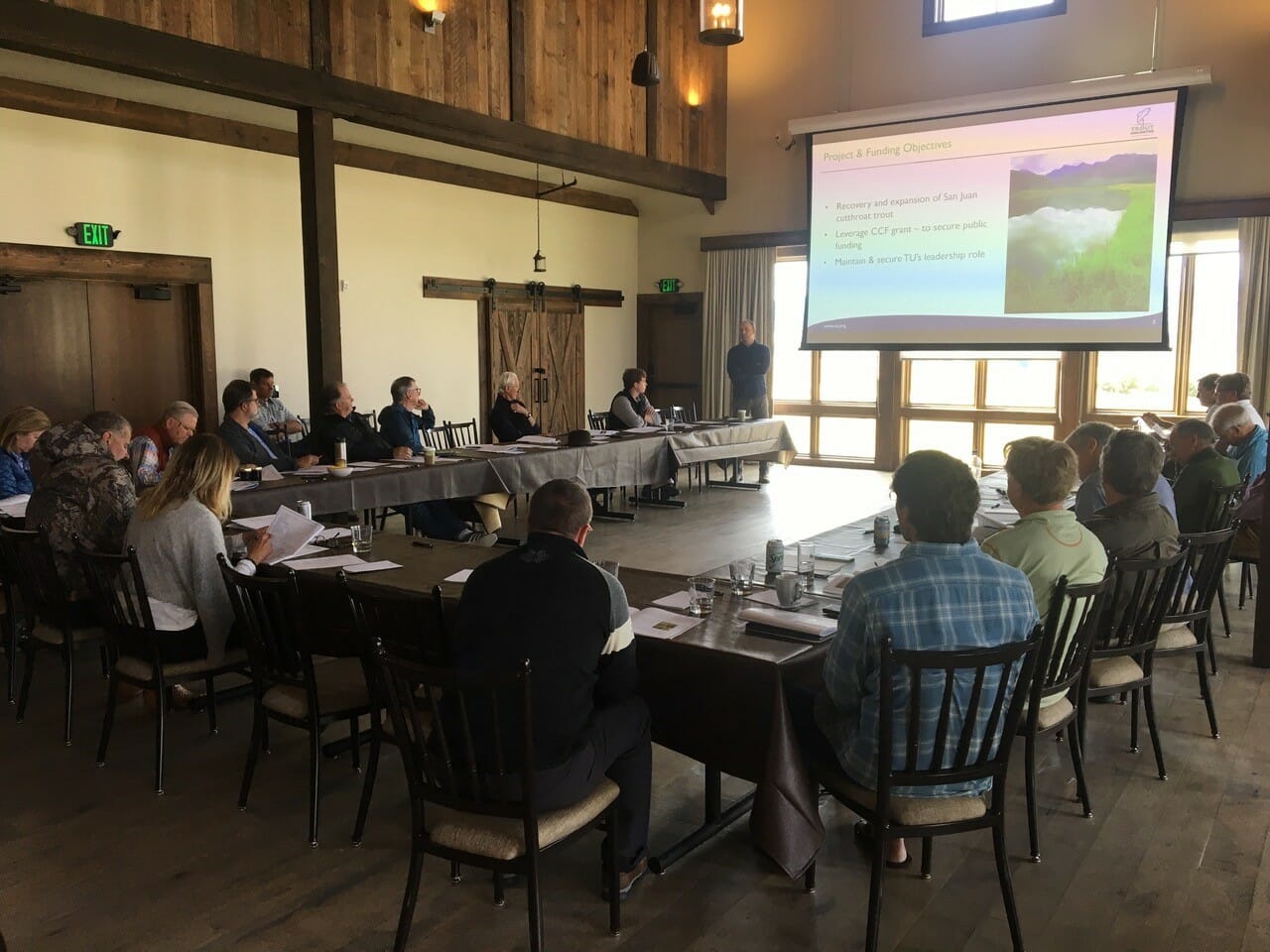 The CCF Mission
The mission of the CCF is to support scientific research, on-the ground projects, and other high-priority work of Trout Unlimited that might not otherwise be funded.
Contact the CCF Managing Director, Stephen Trafton, for a pledge form or more information.