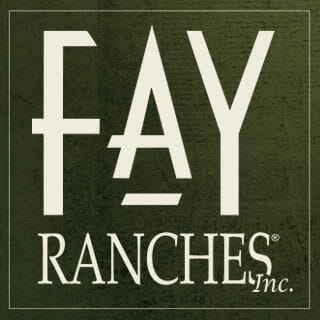 About Us
About us
Greg Fay was a pioneer in the land investment industry, founding Fay Fly Fishing Properties, the first brokerage firm in the West to focus on recreation and its contribution to the overall value of land. This aspect of the land investment arena has grown considerably since we first brought it to the forefront as a quantifiable value. Today, Fay Ranches continues to broaden and diversify investment opportunities across the country, specializing in the marketing and sale of the finest farms, ranches, timberland, plantations, and sporting properties. Our offices can be found coast to coast.
What we do
Fay Ranches has been providing brokerage and advisory services for the acquisition and sale of significant land assets since 1992. While not forgetting our roots as a sporting ranch company, we have expanded our focus and expertise to include the finest farms, ranches, timberland and plantations from coast to coast.
Where we do it
Over the last two decades, we have built a network of relationships including our Strategic Alliance with Texas based Republic Ranches. We continue to lead the industry with our consistent ability to source land opportunities for investors and use our unrivaled reach and marketing platform to handle the sale of exceptional land assets. Fay Ranches is headquartered in Bozeman, Montana with offices across the United States, from Oregon to North Carolina.
---
Contact