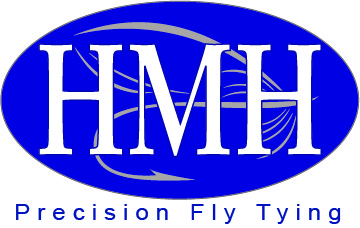 About Us
About us
Since 1975, HMH vises have been manufacturing fly tying vises and giving tiers years of dependable service; longer than any other brand. The original HMH vise revolutionized fly tying vises in design and function. It incorporated components precision-machined from the highest quality materials, and included design features never before found together in a fly tying vise, including 360-degree rotation, an exclusive disc drag rotary tension adjustment, and quick-change, hardened, interchangeable jaws.
In 2000, HMH re-introduced the vise line with some significant improvements. A re-designed chassis, increasing its length tightened up tolerances and gave the collet more support. Also a permanently lubricated bearing system was added. The results are very nice — better rotation and better balance for the vise, both physically and aesthetically. The Spartan vise was also redesigned so it is more versatile, stronger, and affordable. HMH vises today still adhere to the same principals of simplicity, elegance, and power in its expanding line of fly tying vises and accessories.
Moving into the related field of fly tying, HMH was instrumental in furthering the rage in tube flies with our tube fly tool, first introduced in 1992; allowing tube flies to be tied on any vise. Recently, we've introduced the tube converter tool, which converts an HMH vise with interchangeable jaw capability into the sweetest in-line rotary tube vise available. And for 2006, we introduced the Spinner, our first dedicated, in-line rotary tube vise. The Spinner has been updated for 2015. Recently, in 2016 we have taken the concept of the Converter/Spinner and came up with the Shank Tool that holds shanks as well as tubes.
Also in 2016 HMH received the prestigious "Made in Maine" seal from the State of Maine. Not only are HMH vises Made in the USA, but the parts are cast, machined assembled in the State of Maine.
We think service before and after the sale is as important as building a quality tool. We enjoy hearing from our customers, and doing whatever we can to help you answer questions or solve problems. To this end all HMH vises come with a Lifetime Warrantee from defects on parts; it does not matter if you are the original owner or you inherited your vise from your grandparents. We'll do our very best to help you out, and to make sure you end up with a vise that you will be proud to tie on for years to come.
What we do
Manufacture fly tying vises, fly tying tools and materials.
Where we do it
Biddeford, Maine, USA
---
Contact