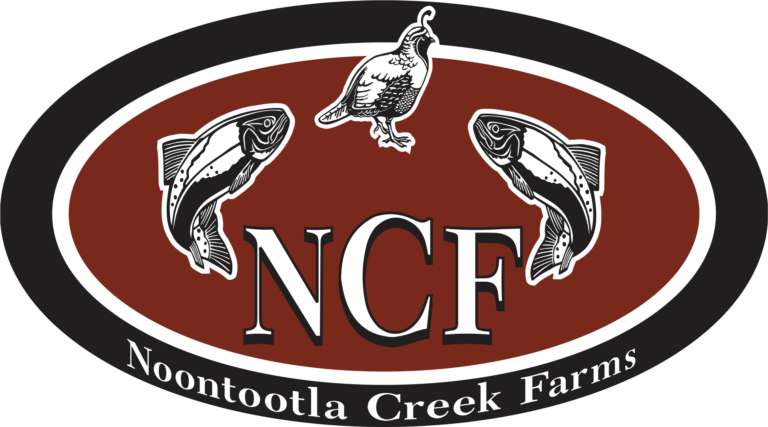 About Us
Noontootla Creek Farms (NCF) has been privately owned since 1954 by the Owenby family and consists of over 1,200 acres. With over two miles of quality trout water, excellent quail hunting, and an impressive sporting clays course, we invite you to join our family outdoors.
What we do
We offer guided fly fishing year round, guided upland hunting November through February, a 14 station sporting clays course, and on site farmhouse lodging.
NCF is North Georgia's premier destination for guided fly fishing. Accompanied by our top notch guides, we invite you to slip on your waders and join us for a guided fly fishing wade or float, or both! Wade trips are most popular, simply because Noontootla Creek is the southeast's most prolific trout destination. We fish our stream year round, catching wild, stream bred rainbow and brown trout. Join us for a cast and blast by accompanying your fly fishing trips with sporting clays or guided quail hunting!
All guided trips and farmhouse stays are by reservations only. Sporting clays is first come, first serve.
Check out our website at ncfga.net for more information!
Since 1954 The Owenby Family has cherished Noontootla Creek Farms as their work, home, and haven. For generations, we have worked on conserving our property through preservation practices such as erosion management, hemlock treatment, and stream reconstruction. The 4th generation, Emily Owenby, proudly founded Noontootla Conservation Initiative in 2020 to preserve and protect the Noontootla watershed for years to come. Learn more at noontootlaconservation.org.
Where we do it
Noontootla Creek Farms is located the North Georgia Mountains in picturesque Blue Ridge, the trout capital of the state.
---
Contact