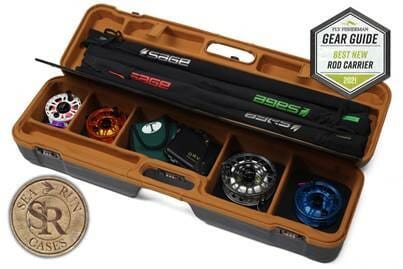 About Us
Sea Run Cases are the latest innovation by International Case Corp. (ICC) here in the US. Our cases have a 40+ year heritage in Europe for quality hand made Italian cases and they represent the lightest, strongest and most durable patented ABS double walled travel cases in the US. We pride ourselves in customer service and delivering quality products with a lifetime warranty and unsurpassed service. While we are new to Fly Fishing, our heritage in the outdoors goes back a long way.
What we do
Our company has been making world-class cases for over 40 years. Based in Italy, our cases are comprised of Italian hand made and hand upholstered components with German made locks. We have repair facilities right here in the US if you ever have an issue. Our team in Arkansas are all outdoor enthusiasts and more than willing to make sure you are happy with your purchases.
Where we do it
While all our cases are hand made in Italy, our company ICC is based out of Fort Smith Arkansas. We are continually working on new product iterations and hope to have a few new models out at the end of the year or early next year and every year going forward.
---
Contact