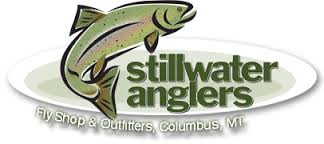 About Us
Chris retired from serving worldwide for 23+ years in the Marine Corps infantry and settled down in Columbus, Montana. In 2003 Chris decided to parlay his passion for the sport of fly fishing into a business, getting his guide's license and creating Semper Fish and Guide. In 2008, he went on to achieve his outfitter's license, which allowed him to expand the scope of his Columbus based guiding business. In 2011, Chris opened Stillwater Anglers in Columbus; expanding his outfitting business to include a retail fly shop. It's very apparent that Chris has brought with him the same commitment and dedication that served him in his previous career to his new business.
Chris has been active with several fly fishing and conservation related organizations in Montana. He has served as Chapter President and Board Member for Magic City Fly Fishers, the local Trout Unlimited Chapter. He has also served on the State Council for Trout Unlimited and on the Board of Directors for the Fishing Outfitters Association of Montana.
Chris has a passion for the sport of fly fishing and enjoys nothing more than sharing a day out on the river with his clients. As owner of Stillwater Anglers, Chris is dedicated to providing personalized customer service and helping his clients enjoy a complete quality fly fishing experience from their time at the Fly Shop to their time on the Montana rivers.
What we do
Our most basic objective is to create experiences and help change the lives of our customers and clients through the enjoyment of fly fishing. We strive to provide high-quality, reliable, and customized services for our clients in order to ensure a first-rate fly fishing experience. Whether your trip is part of a destination vacation or a weekend outing, we will do our best to make it delightful, memorable and fun. We cater to all age groups, genders and levels of experience.
Where we do it
Stillwater Anglers offers you a variety of float or walk/wade Montana fly fishing trips to choose from to provide you a complete outdoor trout fishing experience. We will help you select the best trip for your interests and time. We can customize a trip for you should you have extra time to fish more than one river. Once you are ready to book your trip, we require a 50% deposit in order to reserve your guide and boat. The balance due is payable upon completion of your trip. For your convenience you can book on line through our secure website or call the shop and se can take care of it over the phone.
---
Contact