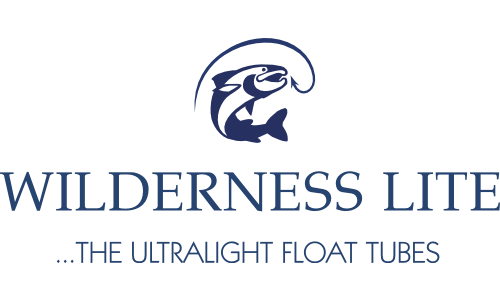 About Us
About us
We are Wilderness Lite LLC…the ultralight float tubes Love the Wilderness, Backpacking, and Float Tube Fishing & Fly Fishing?
WE DO TOO, it's our passion!
For over a decade we've enjoyed backpacking expeditions with family and friends for a long weekend to a week or more duration carrying all food, clothing, shelter, and fishing gear on foot to wilderness lakes. We originally float tubed using the legendary Wood River Summer Breeze and Swiftrider V boats and since 2014 have packed the Wilderness Lite ultralight Backpacker Pro float tubes. We're eager to equip others to enjoy the same wilderness float tubing and fishing experience. Wood River unfortunately went out of business long ago. So, we've developed an improved ultralight float tube for fishing and high mountain lake recreation, the Wilderness Lite Backpacker Pro. Several years of design optimization and testing have resulted in the ultimate in light weight float tube performance. You'll find the 10 or even 20 or more miles of backpacking to the lakes of your choice are now in reach because of the ultralight weight and packing ease of a patent pending Wilderness Lite Backpac ker Pro float tube, and you'll likely have the water to yourself to enjoy float tube fishing on pristine waters with friends, family, and the next generation of wilderness float tubing enthusiasts.
Contact us by e-mail for more information: wildernesslite@gmail.com
What we do
Wilderness Lite LLC provides the Backpacker Pro ultralight float tube direct to purchasers from our website at www.wildernesslitefloattubes.com
Introducing the newest Backpacker Pro; lighter, better! A complete 3.4 pound ultralight high performance V boat float tube specifically designed for a weekend hike or for extended expedition backpacking for mile after mile to fish your favorite high mountain wilderness lake. The patent pending Backpacker Pro has all the high performance and features of earlier models, but is now 7 oz lighter. The Backpacker Pro comes equipped with a 1.7 oz mesh stuff sack and a 3.6 oz double action inflation pump. Besides its astonishingly light weight, the Backpacker Pro has many features that make it a highly functional float tube:
Ideal for many recreational uses; fishing/fly fishing
Tough, attractive cover, royal blue ripstop topside, charcoal underside
V shape to track easily through the water and cut the wind
Dual bladders (main and backrest) for safety & comfort
Ultralight 3.4 pounds; packable in 9 liter 15" long x 7" diameter mesh stuff sack Reinforced non-slip seat for comfort, stability, & efficient paddling Five D rings for attaching additional gear and gadgets Great performance up to 300 pound capacity with bladders tightly inflated (return for full no questions asked refund if your Backpacker Pro doesn't meet your expectations at your bodyweight and float tubing conditions) Durable bladders constructed of material used for life vests for military aviators enabling them to be very tightly inflated to keep tube wings fully extended without need for an inconvenient, heavy bar across the front
Three large zippered storage pockets (right, left,& extra-large above the backrest)
Adjustable & removable stripping apron (with Wilderness Lite logo) to rest fly line and to support landed fish and now featuring more durable elastic straps
Imprinted ruler on stripping apron to easily measure & quickly release fish
Topside right and left plus left front large Velcro clamps for securing rod or gear
Wide nylon strap at point of the V to hang your Backpacker Pro during storage
Five year limited warranty on the bladders covering manufacturing defects
See an independent video review posted on YouTube by a Wilderness Lite customer who commented, "A new float tube aimed squarely at backpackers. Nicely made and well appointed (inflatable backrest, large side pockets, large back pocket, stripping apron, D-rings) for a ridiculously low weight….So far I am very happy with the tube, most impressive is that it's weight has not been understated by the manufacturer. Construction seems to be durable & well thought out. Not affiliated with Wilderness Lite, but I do think this is a great product."Link:http://www.youtube.com/watch?v=r2XDw17GTGQ&feature=youtu.be
Where we do it
Wilderness Lite LLC…the ultralight float tubes is located in Iowa–the Backpacker Pro ultralight float tube is MADE IN THE USA. Our customers have come from throughout the United States and Canada, as well as Europe and South America.
---
Contact