The McDade Recreational Trail meanders through the Delaware Water Gap National Recreation Area for 31 miles starting at Hileah and ending at Milford Beach near the town of Milford. Participants will have the opportunity to traverse roughly 6.7 miles of this trail, beginning adjacent to Toms Creek and finishing at the Eshback Boat Launch. Click HERE for the complete bike course.
The course is mostly flat and the trail surface is a mix of cinder and course gravel. There will be one section of two-way traffic. Mountain or hybrid bikes are highly recommended and will be available for rent if needed. All fishing gear must be carried with you during the entirety of the bike leg.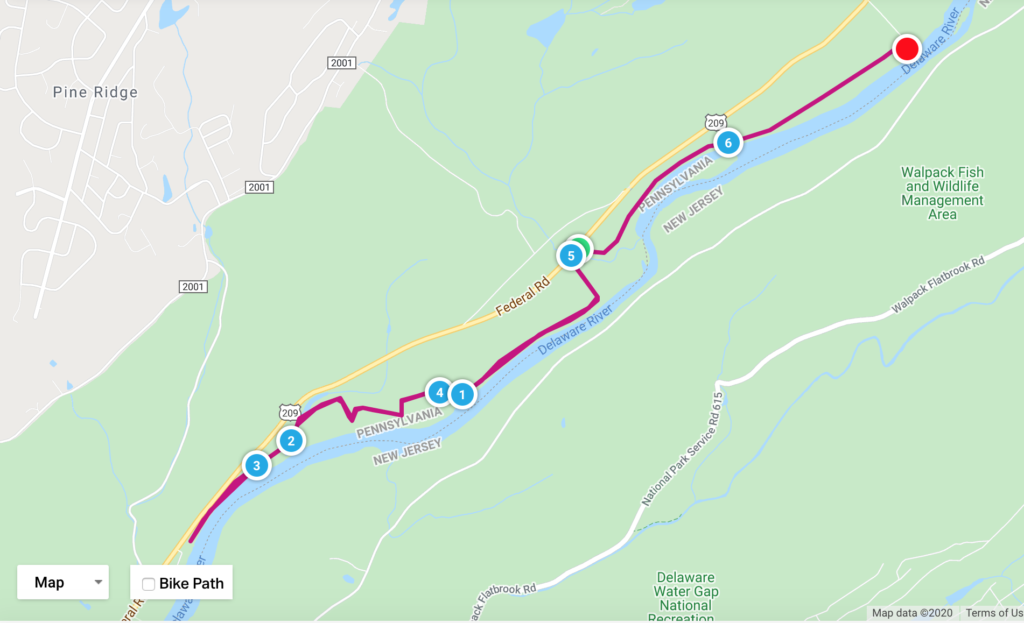 The trail, which follows the river through the park, offers an intimate experience for bikers and runners to escape into the woods. With any luck you'll catch a glimpse of some of our local wildlife, including birds, whitetail deer, black bear, and porcupines to name a few. We know this is a race, but during this portion, we encourage you to do your best to take time to admire some of the natural beauty the Delaware River has to offer.