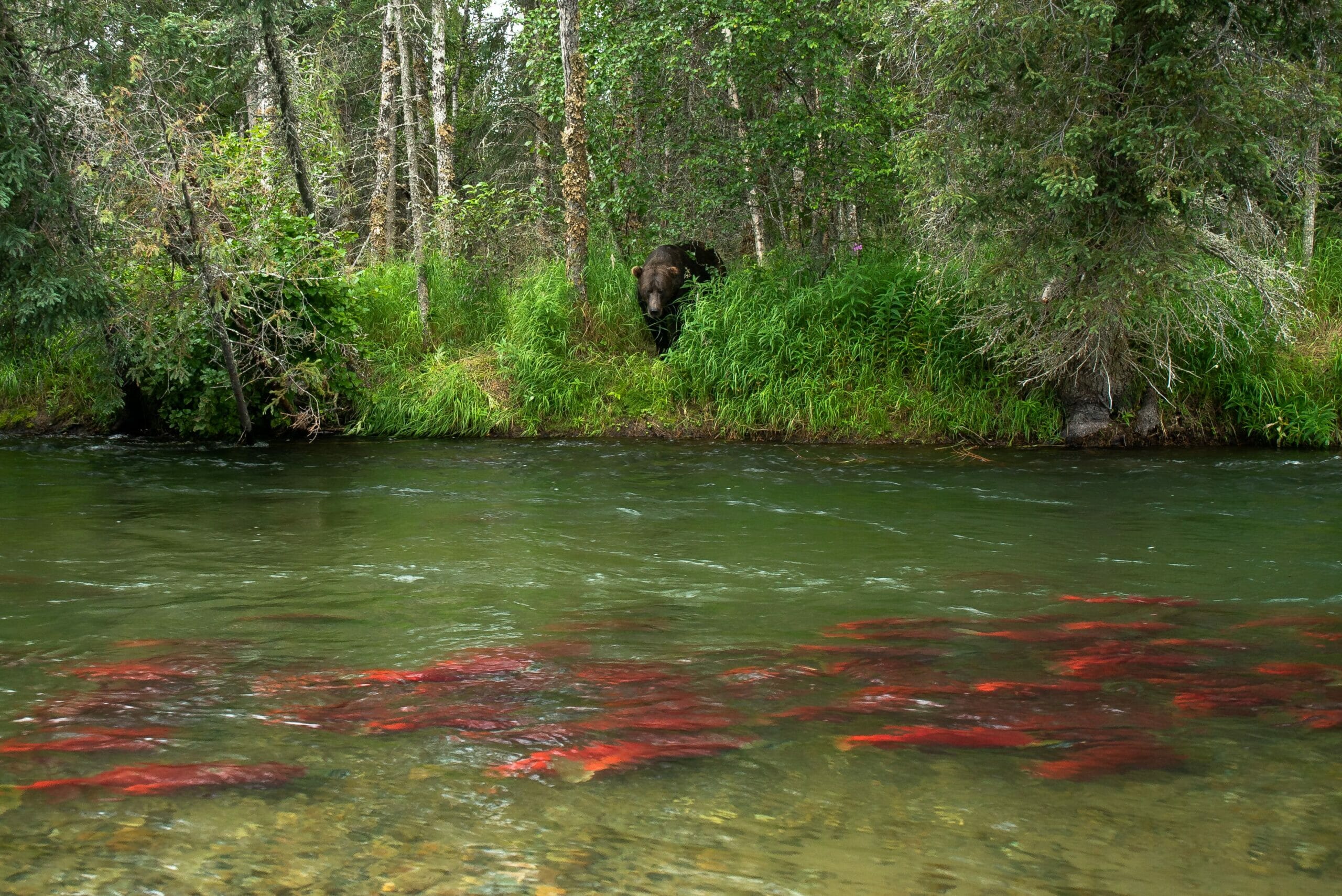 Photo courtesy of Fly Out Media
Trout Unlimited lawsuit can move forward in challenging 2019 EPA decision on Pebble mine
Contacts:
Nelli Williams, Alaska Program Director, Trout Unlimited, (907) 230-7121, nelli.williams@tu.org
Austin Williams, Alaska Legal and Policy Director, Trout Unlimited, (907) 227-1590, awilliams@tu.org
Chris Wood, President and CEO, Trout Unlimited, chris.wood@tu.org
ANCHORAGE, Alaska—In a ruling published today, the Ninth Circuit Court of Appeals ruled that Trout Unlimited's lawsuit could move forward in challenging the Environmental Protection Agency's 2019 decision to withdraw proposed protections for the Bristol Bay watershed. The decision puts an important process back on track for securing immediate safeguards for the region and gets Bristol Bay one step closer to a locally driven, durable solution that ensures the proposed Pebble mine doesn't resurface again in the future.
The court found that the EPA needs to consider whether unacceptable adverse effects are likely to occur when it withdraws a Clean Water Act 404(c) proposed determination. On its face, the EPA's 2019 withdrawal decision is indefensible. On behalf of our nationwide network of 350,000 supporters and businesses members, TU is calling on the EPA to proceed expeditiously to a final determination that protects the headwaters of Bristol Bay.
"Today's ruling is an important step toward providing immediate Clean Water Act safeguards for Bristol Bay," said Nelli Williams, Alaska director for Trout Unlimited. "The 2019 decision to withdraw the proposed protections contradicted the EPA's own science and undermined the best interests of Alaskans, Tribes, hunters, anglers and commercial fishermen. It is time for the EPA to move forward and finalize Clean Water Act protections for Bristol Bay. We still have more work to do to protect Bristol Bay and its salmon fisheries, but this confirms that trustworthy science and public input should be at the forefront as decisions are made."
"Today's decision is another sigh of relief for Bristol Bay sport fishing business owners, commercial fishermen putting boats in the water, and people of Bristol Bay harvesting their annual subsistence catches," said Nanci Morris Lyon, local resident and owner of Bear Trail Lodge, a Trout Unlimited member business.
"This is a significant win for Bristol Bay," said Chris Wood, CEO of Trout Unlimited. "Building a mine in the headwaters of some of the best wild salmon habitat on earth has never made sense, and that's why we have fought the proposed Pebble mine in the courts, in Congress, and in administration after administration. This decision brings us another step closer to permanent protections for this place and all who depend on it."
###
Trout Unlimited, the nation's oldest and largest coldwater fisheries conservation organization, is dedicated to caring for and recovering America's rivers and streams, so our children can experience the joy of wild and native trout and salmon. Across the country, TU brings to bear local, regional, and national grassroots organizing, durable partnerships, science-backed policy muscle, and legal firepower on behalf of trout and salmon fisheries, healthy waters and vibrant communities. In Alaska, we work with sportsmen and women to ensure the state's trout and salmon resources remain healthy far into the future through our local chapters and offices in Anchorage and Juneau.
Follow TU on Facebook, Twitter, and Instagram and our blog for all the latest information on trout and salmon conservation. For more information on the Save Bristol Bay campaign go to SaveBristolBay.org.