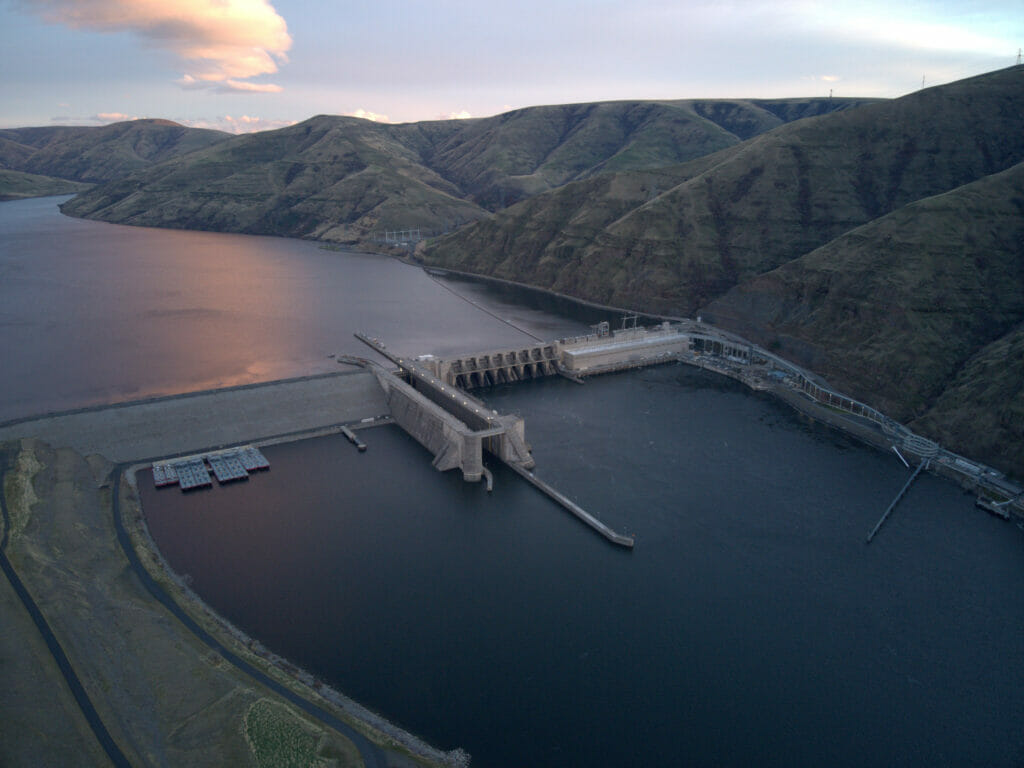 SPOKANE, WASHINGTON – Today marks a monumental announcement in the recovery of Snake River Basin salmon and steelhead, led by the Nez Perce Tribe.
On May 20, the Nez Perce Tribe announced their commitment to replace the electricity produced by the four lower Snake River dams. The replacement will be known as Project 5311, named after a March 2016 Bonneville Power Administration Fact Sheet stating, "amount of solar capacity required to replace the energy [of the four lower Snake River] dams: 5,311 Megawatts (MW)." 
With this announcement, the Nez Perce Tribe begins an ambitious goal to develop enough renewable solar energy, in partnership with other tribes of the region, RevoluSun, and Tesla. The goal: render the dams 1,000MW of power produced by the lower four Snake River dams obsolete.
At the Salmon-Orca Summit where the announcement took place, Vice Chairman of the Nez Perce Tribe Shannon Wheeler stated, "we as salmon people have taken into consideration the power that the lower Snake River dams are generating and look to replace that power with solar power."
With an annual average of 963MW currently being generated and a combined name-plate capacity of 3,033 MW for all four lower Snake River dams, the goal of the Nez Perce Tribe when completed will fully replace the energy produced by these dams.
As a first step the Nez Perce Tribe is committing to generating 10% or 531 MW of solar energy combined with Tesla batteries that allow power to be supplied 24 hours a day. Each Tesla Megapack battery unit has the capability to store 3 MW of energy, enough to power 3,600 homes. Ultimately the Nez Perce Tribe will be a part of a larger virtual energy grid cooperative with tribes of the region.
It is with deep respect and gratitude for the Nez Perce Tribe that we share this announcement.
Watch the video announcement here.
Learn more about Project 5311 and Nimiipuu Energy Cooperative here: www.nimiipuu.energy