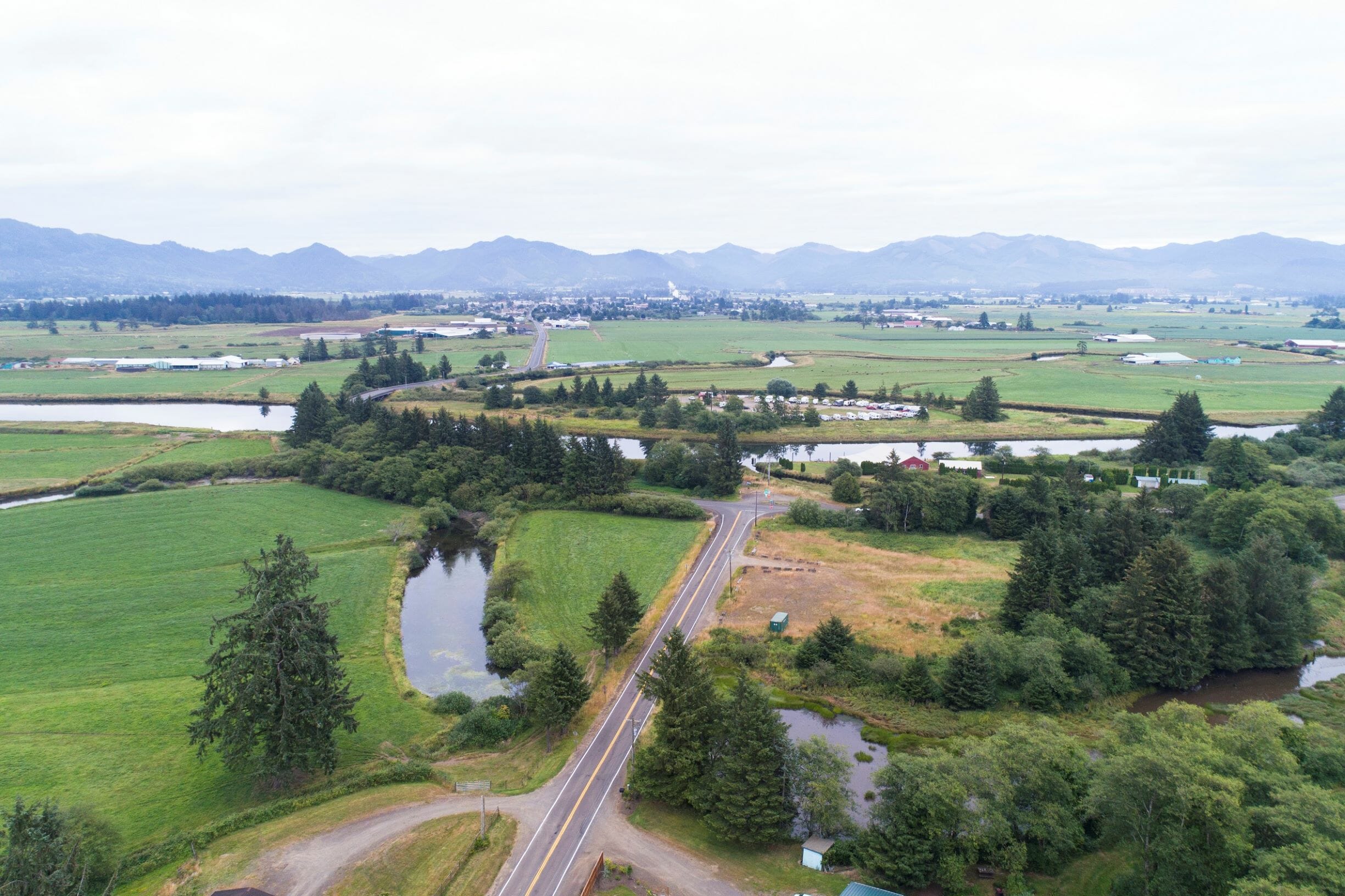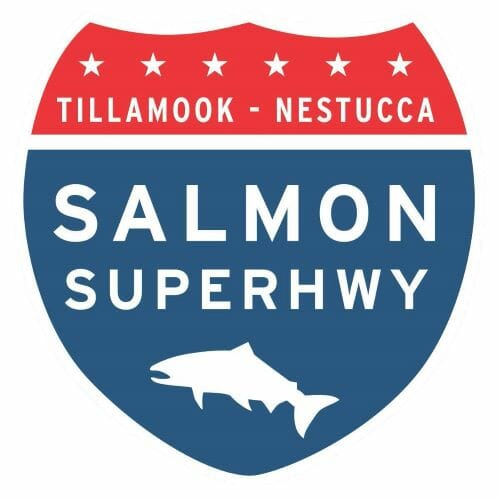 FOR IMMEDIATE RELEASE
April 27, 2021
Contact: Sarah Zwissler, sarah.zwissler@tu.org, (503) 801-1865
New public-private partnership will invest $1.2M in Tillamook County
to reconnect aquatic habitat and improve water quality
TILLAMOOK, Ore.—Trout Unlimited (TU), Tillamook County Creamery Association (TCCA), USDA Natural Resources Conservation Service (NRCS) and other partners in the Salmon SuperHwy program will combine forces to address aquatic connectivity and water quality in Tillamook area watersheds thanks to a new grant from the NRCS Regional Conservation Partnership Program (RCPP).
The RCCP just announced an award of $1,237,428 to TU to help farmers, ranchers, and forest landowners in Tillamook County implement systems that conserve water and soil resources, improve the health of wildlife habitats and increase climate resilience. The new Tillamook RCPP is focused on conservation practices that improve water quality and reconnect fish and wildlife habitat.
The Salmon SuperHwy partnership aims to reconnect and dramatically improve fish passage in 180 miles of streams in six watersheds on Oregon's north coast, in ten years. Since 2014, the partnership has completed 35 projects that have restored connectivity to 95 miles of streams by removing barriers such as old, undersized culverts and replacing them with upgraded structures that allow fish, high stream flows, sediment, and wood to move freely through the system. With this $1.2M funding, the Salmon SuperHwy expects to complete 10 more culvert projects, reconnect more than 10 miles of stream habitat and improve streamside vegetation in key areas.
"We're excited about working with private landowners on these projects that help both people and the iconic freshwater fishes of the Pacific Northwest, salmon and steelhead," said Sarah Zwissler, Salmon SuperHwy Coordinator for Trout Unlimited. "This RCPP award is timely, as many of Oregon's salmon and steelhead runs are struggling, and leverages funding and collaborative efforts by Salmon SuperHwy partners to expand the ecological and agricultural benefits associated with connected, healthy waterways on working lands in Tillamook County."
TCCA, an historic, 112-year-old dairy cooperative with 80 farmer-owners in the region, will provide $500,000 of in-kind support to the Tillamook County project to help with producer outreach, education, and enrollment in RCPP funded projects, as well as cash support to help cover landowner cost share and other project costs. In 2020, Salmon SuperHwy worked with three TCCA producers to restore streams on their farms.
"As our watersheds are complex and expansive, private-public partnerships are crucial to our success of making a significant impact along Oregon's north coast," said TCCA Director of Environment & Community Impact Jocelyn Bridson. "TCCA and our farmer-owners have a commitment to being good stewards of our environment, and we look forward to expanding our partnership through the RCPP to implement projects that make tangible and verifiable improvements to water quality, aquatic connectivity and habitat."
In 2021, NRCS is investing $330 million in 85 locally driven, public-private partnerships to address climate change, improve the nation's water quality, combat drought, enhance soil health, support wildlife habitat and protect agricultural viability. Projects are awarded through the RCPP. RCPP partners offer value-added contributions to amplify the impact of RCPP funding. Throughout its history, RCPP has leveraged partner contributions of more than $1 for every $1 invested by USDA, resulting in nearly $3 billion collectively invested in natural resource conservation on private lands.
"The Regional Conservation Partnership Program is public-private partnership working at its best," said Terry Cosby, Acting Chief for USDA's Natural Resources Conservation Service. "These new projects will harness the power of partnership to help bring about solutions to natural resource concerns across the country while supporting our efforts to combat the climate crisis."
For more information on RCPP, visit the RCPP website. For more information on Salmon SuperHwy, and a complete list of SSH partners, visit www.salmonsuperhwy.org.
# # #