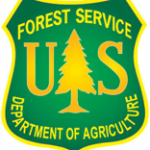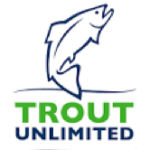 Friday, October 4, 2019
Contacts:
Leslie Steen, Snake River Headwaters Project Manager, Trout Unlimited, 307-699-1022, lsteen@tu.org
Kelly Owens, Forest Hydrologist, Bridger-Teton National Forest, 307-739-5598, kelly.owens@usda.gov
Trout Unlimited (TU) and the Bridger-Teton National Forest (BTNF) announced today that Phase 2 of the Tribasin Fish Passage and Watersehd Restoration Project is scheduled to begin during the fall of 2019. The project is a large-scale, multi-phased project initiated in 2018 to improve ecosystem function and reconnect stream habitat for cutthroat trout and other native fish species on BTNF lands.
This year's construction implementation includes replacing an undersized culvert on the Greys River, near the confluence of Shale Creek, with a newly constructed bridge. Construction will begin October 9, 2019 and will last approximately 2 weeks. During this time BTNF will temporarily close the Shale Creek Road (Forest Service Road 10126). The Shale Creek Road is located in the upper Greys River watershed.
The closure will occur near the confluence of Shale Creek and the Greys River. The public should also be aware that construction could also slow traffic on the Greys River Road (Forest Service Road 10138) near where the Shale Creek Road joins the Greys River Road. The BTNF and TU would like to thank the public in advance for their cooperation during this important work.
This work is made possible through a unique collaboration between TU, BTNF, and other partners. The Tribasin Fish Passage and Watershed Restoration Project represents an opportunity to reconnect over 21 stream miles for native cutthroat trout and measurably improve water quality in the heart of Wyoming "CuttSlam" territory.
The project seeks to protect, reconnect, and restore streams on BTNF lands associated with an upcoming commercial timber sale and its access routes. The "Tribasin" project area lies at the headwaters of three basins and encompasses three native cutthroat trout species distributions (Snake River, Bonneville, and Colorado River cutthroat).
The Tribasin area is a renowned destination for anglers seeking to complete the Wyoming Game and Fish Department's (WGFD) Wyoming Cutt-Slam, because of the three cutthroat trout species found in a relatively small area. The Greys River drainage, in the Snake River watershed, where the majority of the timber sale is proposed, is a heavily used, popular resource area for recreational activities such as fishing, ORV use, camping, hunting, and non- motorized recreation. The timber sale's primary access route travels up the Smiths Fork drainage, in the Bear River watershed, as well as a short section in the LaBarge Creek drainage, in the Green River watershed.
As part of planning for the upcoming timber sale, which is anticipated to improve forest health and resilience while reducing wildfire risk, the BTNF has partnered with TU to dovetail watershed restoration and stream reconnection efforts with the preparation of access roads.
The project's goals are to 1) reconnect and restore streams within the project area for the benefit of Snake River cutthroat trout by replacing undersized and damaged culverts; 2) improve watershed conditions and water quality by reducing sedimentation and erosion from roads into waterways for the benefit of Snake River, Bonneville, and Colorado cutthroat trout; and 3) reduce maintenance needs for Forest roads by replacing undersized culverts with structures that have a larger flow and sediment transport capacity and by improving drainage and low water crossings.
Together, these actions will measurably improve fish passage, water quality, stream function, and aquatic habitat in the Tribasin area. In addition to the bridge being replaced in 2019, three additional culverts (West Fork Greys, Mink Creek, Clear Creek) within the timber sale area identified by BTNF as current fish passage barriers are slated to be replaced in 2020. Together these four projects are reconnecting a total of 21.3 miles of habitat for Snake River cutthroat trout and other native fish in the upper Greys River and its tributaries. Other project activities initiated in 2018 included road improvements to reduce sedimentation and erosion. Total project costs are estimated at $375,000.
Partnerships have been a critical component of the project. To date, the Tribasin Fish Passage and Watershed Restoration Project has received funding as well as technical support from US Forest Service, US Fish and Wildlife Service Fish Passage Program, Wyoming Game and Fish Department, Jackson Hole Trout Unlimited and Wyoming Wildlife and Natural Resources Trust Fund.
The Tribasin Fish Passage and Watershed Restoration Project is a project of TU's Snake River Headwaters Home Rivers Initiative, an ambitious initiative to restore and protect the headwaters of the Snake River and its fishery, together with a diverse group of community, landowner, and agency partners.

About Trout Unlimited
Today, Trout Unlimited is a national organization with more than 155,000 volunteers organized into 400 chapters nationwide. These dedicated volunteers are paired with a respected staff of organizers, lawyers, policy experts and scientists, who work out of more than 30 offices. Our mission is to conserve, protect and restore North America's cold-water fisheries and their watersheds. Follow TU on Facebook and Twitter, and follow our blog for all the latest information on trout and salmon conservation.

About the Bridget-Teton National Forest
One of the original purposes of the Forest Service was to provide healthy watersheds and clean water. Forest Service lands are to be managed to provide the greatest good to the greatest numbers as we care for the land and serve the people. For more information, visit the Forest Website. Follow us on Facebook , Twitter or Flikr for the latest Forest information.