The ruling makes it possible to move forward with planning for the Colorado River Connectivity Channel, yet hurdles remain.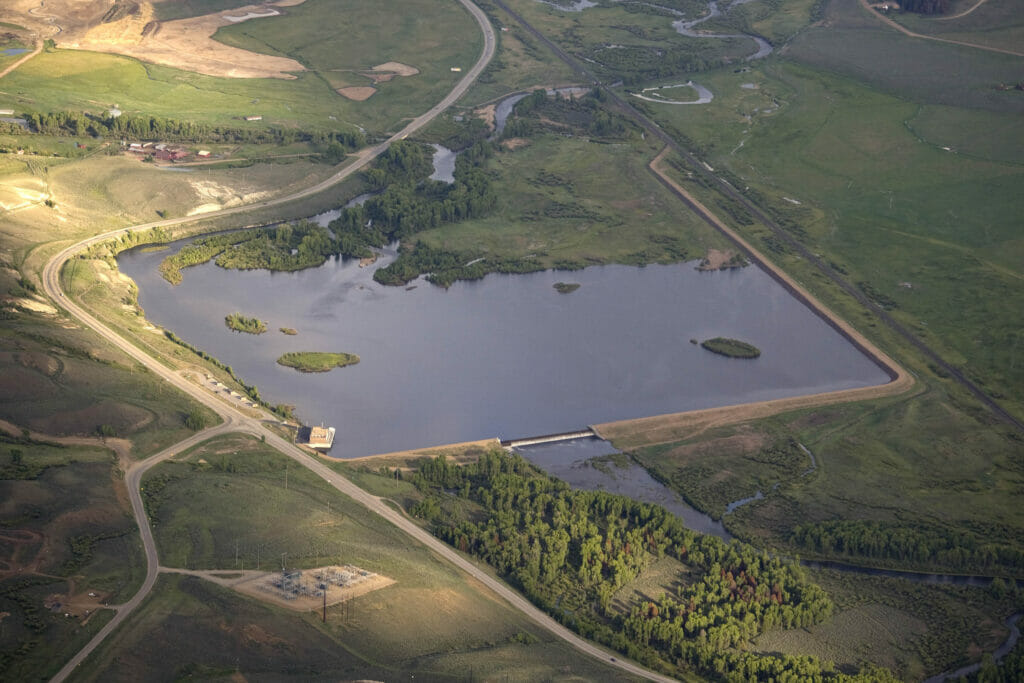 Denver, Colo. (December 14, 2020) – Recently, U.S. District Court Judge, Timothy M. Tymkovich, dismissed a 2017 lawsuit clearing the way for construction of a new reservoir and making it possible to move forward with the construction of the Colorado River Connectivity Channel.
"Trout Unlimited is pleased with the District Court's decision because it paves the way for measures that will increase the river's resiliency in light of climate change and increased recreational and municipal use," said Mely Whiting, Colorado water project legal counsel for TU. "After years of negotiations, partnerships and planning, we couldn't be more thrilled to see steps taken to move this project forward."
The Colorado River Connectivity Channel will reconnect the aquatic habitat of the river currently severed by the reservoir. It will create a natural river channel around the Windy Gap Reservoir, which is expected to greatly improve the valuable trout fishery downstream all the way to the popular Kemp Breeze Wildlife Area and will open nearly two miles of the Colorado River to the public. In addition, the connection will ensure high flows will move sediment through and provide improved habitat for native fish, wild trout and macroinvertebrates. Construction of the project is contingent on Northern Colorado Water Conservancy District's ability to move forward with the Windy Gap Firming Project, which the District Court's ruling affirms.
"Our partnership with Northern Water and others is vital to the health of the Upper Colorado River, so seeing this court ruling allow those collaborations to move forward is welcome news," said David Nickum, executive director for Colorado TU. "In addition to reconnecting the channel, agreements have been made to stop diversions when stream temperatures are too high and add cold water releases from Lake Granby when water temperatures increase in late summer. But hurdles to the project still remain."
While the decision advances the prospects of the Connectivity Channel reaching fruition, there is a significant funding gap remaining. Northern has contributed over $4 million and the Natural Resources Conservation Service, the Colorado Water Conservation Board and others have all contributed, but this project can't move forward despite the court's decision without additional funding.
"At TU, we are committed to seeing this project through, but without additional funding, the severed river will remain, water temperatures will increase and habitat for our beloved trout will continue to decline," said Scott Yates, director of TU's Western Water and Habitat Program. "We continue to seek other partners who can join us and Northern in these efforts to make the Colorado River a healthier river for trout and humans alike."
About Trout Unlimited:
Trout Unlimited is the nation's oldest and largest coldwater fisheries conservation organization dedicated to conserving, protecting and restoring North America's trout and salmon and their watersheds. Follow TU on Facebook and Twitter, Instagram and our blog for all the latest information on trout and salmon conservation.
###