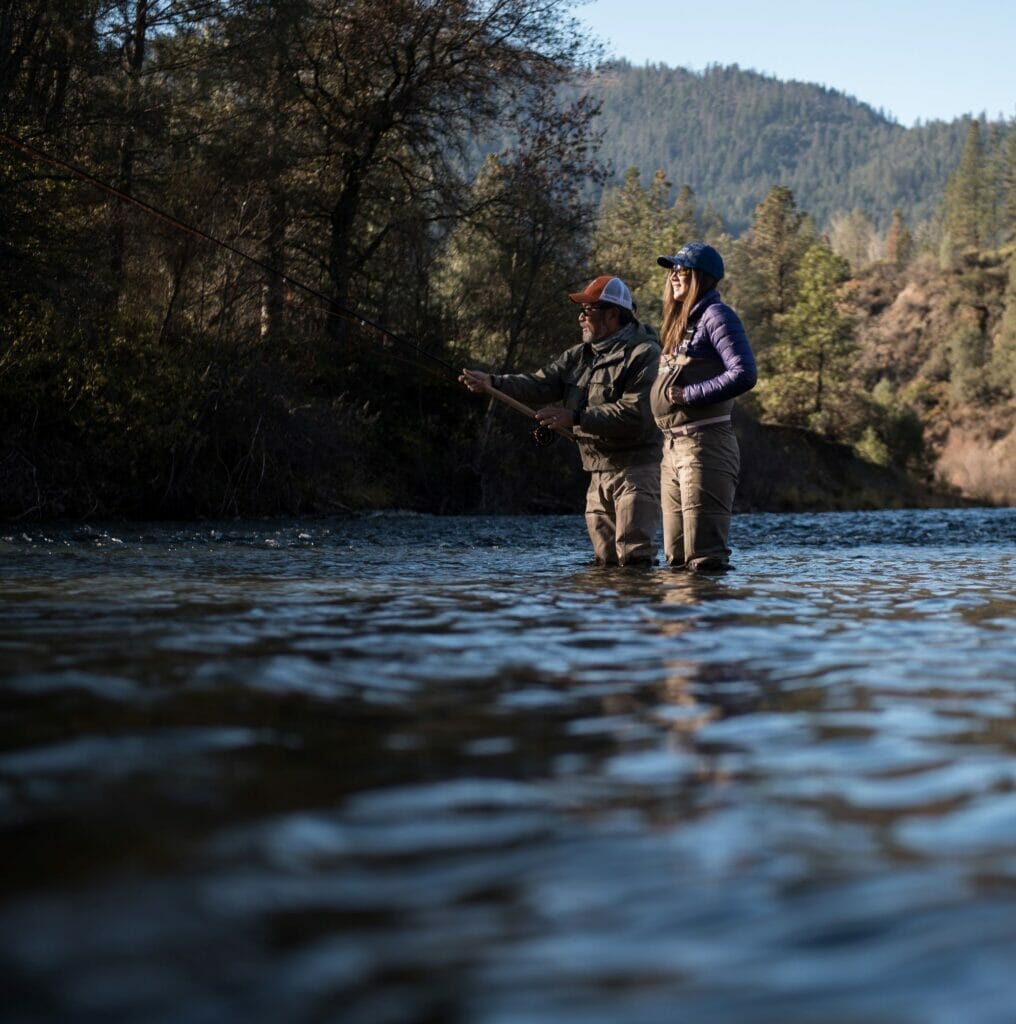 FOR IMMEDIATE RELEASE
Contact: Sam Davidson sdavidson@tu.org, 831-235-2542
May 3, 2021
Trout Unlimited lauds introduction of California public lands bills in the Senate, Senator Padilla's leadership in protecting and restoring vital water sources, habitat, and access to the outdoors.
EMERYVILLE, Calif—Trout Unlimited (TU) today praised the introduction of the PUBLIC Lands Act from California Senator Alex Padilla. This package of legislation will help protect and restore famous steelhead and salmon fisheries in northwest California, and important habitat for steelhead and trout as well as fishing opportunities in the southern half of the Los Padres National Forest and in the San Gabriel Mountains.
Trout Unlimited has strongly supported three bills incorporated into the PUBLIC Lands Act since its introduction in the previous Congress by then-Senator Kamala Harris. One of these bills, the Northwest California Wilderness, Recreation and Working Forests Act, covers some of California's most unique public lands and waters and will improve the resiliency of the landscape to catastrophic wildfire. It will also help local communities capitalize on the region's reputation as one of the best areas for fishing, hunting and other outdoor recreation in the West.
This bill includes measures to restore forests, protect rivers, reduce the risk of catastrophic wildfire, rehabilitate habitat degraded by illegal trespass marijuana grows, and improve and construct new trails and other infrastructure for recreational use. The Senate version of this legislation is identical to that sponsored by Rep. Jared Huffman in the House of Representatives, which passed the House as part of the Protecting America's Wilderness Act in February of this year.
"For anglers, there is no substitute for good habitat," said Charlie Schneider, president of TUs Redwood Empire Chapter. "Some of the best steelhead and salmon habitat in California is found in the public lands that will be better protected and restored under Sen. Padilla's bill, including sections of the Trinity and Eel Rivers. TU and our partners have worked for years to restore stream and riparian conditions in many of the waters that will benefit from this legislation. We are grateful for Sen. Padilla's commitment to conserving our native steelhead and salmon runs, to supporting the robust recreational fishing economy of our region, and to improving access to the outdoors for all."
Steelhead have one of the most diverse life histories of any species and are a good bellwether for the health of a watershed. TUs Wild Steelhead Initiative, through our North Coast river restoration program, actively works in partnership with private timber companies and other private and public landowners to lead restoration projects in this region that improve streamflows, fish passage, water quality and habitat conditions.
Also included in Sen. Padilla's PUBLIC Lands Act are the Central Coast Heritage Act and the San Gabriel Mountains Foothills and Rivers Protection Act, which mirror House legislation authored by Rep. Salud Carbajal and by Rep. Judy Chu, respectively that also passed the House in February. These bills will better protect the headwaters of streams with trout populations that have remnant genes of the endangered southern steelhead and some of the rare trout fishing opportunities in this region.
This video from Trout Unlimited provides context on the importance of public lands in northern California for fishing and the fishing economy.
# # #
Trout Unlimited, founded in 1959, is the largest and oldest sportsmen's conservation group dedicated to conserving, protecting and restoring trout and salmon in North America. Follow us on www.tu.org, and on Facebook and Twitter.