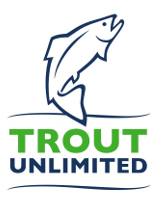 TROUT UNLIMITED CALLS FOR RENEWED FOCUS ON STREAMFLOWS AND HABITAT RESTORATION
AS CALIFORNIA SALMON COLLAPSE LEADS TO FISHING CLOSURES
Dramatically reduced commercial and recreational salmon fishing in California for 2017 season linked to recent drought, water management miscues
CONTACT:
Brian Johnson, California/Oregon Director
bjohnson@tu.org / 510-528-4772
(April 11, 2017) EMERYVILLE, Calif.Trout Unlimited today decried the collapse of Californias salmon fishery and called for a stronger commitment to river restoration and better water management to prevent future fishing closures and the continued destruction of communities dependent on tribal, commercial, and recreational fishing.
TUs statement came on the heels of a decision by the Pacific Fisheries Management Council to severely restrict commercial and recreational salmon fishing seasons along much of Californias coast in 2017, due to record low numbers of Klamath River fall run salmon now in the ocean.
Brian Johnson, director of Trout Unlimiteds California and Klamath programs, said These catastrophic salmon returns were triggered by the recent drought, but they are caused by decades of bad decisions by the state and federal government. If the drought taught us anything, its that we need to restore river habitat faster and better, and to dramatically improve our management of water to ensure adequate flows of cold, clean water when salmon need it most.
The salmon fishing industry is worth $1.4 billion annually in California. Read more about the reaction of commercial and tribal fishing interests to todays decision here.
Although the outlook for 2017 is grim, the Klamath Hydroelectric Settlement Agreement and continued negotiations among stakeholders on related water sharing agreements offer hope for the future of Klamath salmon. Under the KHSA, four old hydropower dams are scheduled to be removed in 2020, restoring fish access to more than 400 miles of upstream habitat. Trout Unlimited is also investing heavily in the Upper Klamath Basin to improve water quality, streamflows, and habitat. This work involves partnerships with ranchers and private landowners and aims to improve water security for people while sustaining a world class redband trout fishery and enhancing habitat conditions for native bull trout and, eventually, salmon and steelhead.
Fishermen, ranchers, tribeswe are all in this together, Johnson said. We remain committed to protecting the communities and wildlife that depend on a healthy Klamath River, and to a shared future for the Klamath Basin that strengthens fisheries, agriculture, and tribal economies.
This year, salmon and steelhead returns to the Sacramento and San Joaquin river systems are also low due to chronic mismanagement of flows by state and federal water managers. Upcoming decisions by the state to establish flow objectives and negotiate water sharing agreements could better balance water demands and help thousands of fishing-dependent communities and businesses.
# # #
About Trout Unlimited –
Trout Unlimited is the nations oldest and largest coldwater fisheries conservation organization dedicated to conserving, protecting and restoring North Americas trout and salmon and their watersheds. Follow TU on Facebook and Twitter, and follow our blog for all the latest information on trout and salmon conservation.