Flowing from Manchester, Vt., to the Hudson River near Schuylerville, N.Y., the Battenkill is a historic river. It is a significant contributor to the surrounding economy – drawing fly-fishers, paddlers, and outdoor explorers from near and far. 
Additionally, several successful agricultural operations that enjoy the fruits of a highly productive and functioning watershed. To ensure the long-term stability of this amazing resource and economic driver, the Battenkill Home Rivers Initiative was launched January 2020. 
The Trout Unlimited Battenkill Home Rivers Initiative is designed to conserve, protect, and restore the Battenkill's fishery and watershed. This effort builds off years of work by local TU chapters (Adirondack, Clearwater, and Southwestern VT), Battenkill Watershed Alliance, community, and agency partners to revitalize the Battenkill with a collaborative, watershed-wide approach. 
The Battenkill HRI will embody the mission and vision of Trout Unlimited. Our hope is that our conservation actions to restore the watershed today, will create sustainable populations of fish and watershed stewards for a plethora of tomorrows.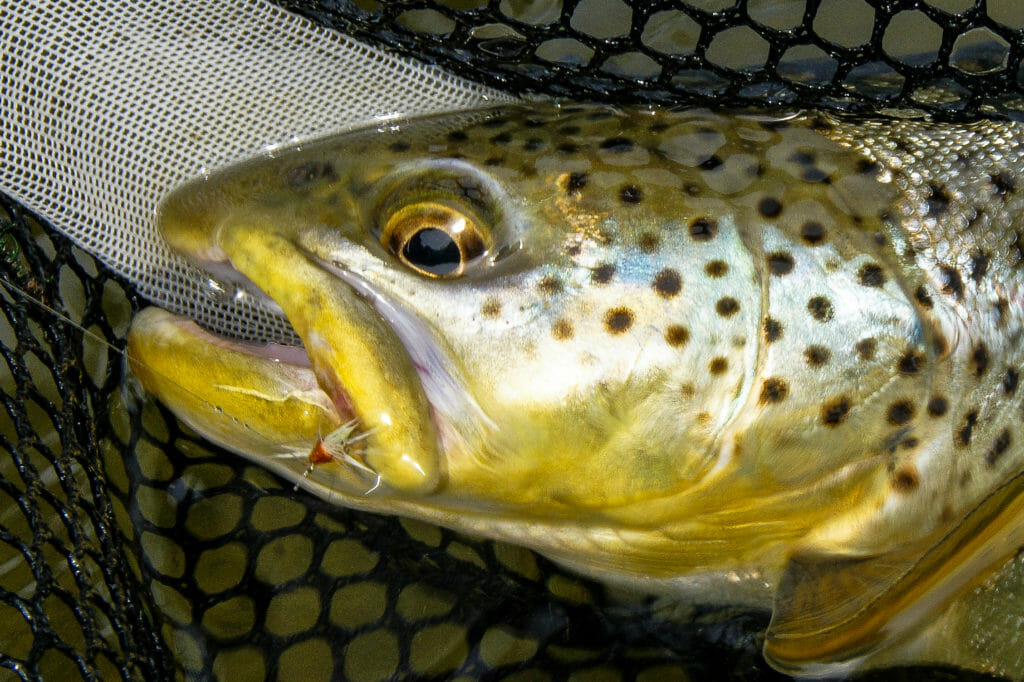 Goals
In the mid-1990s, anglers and conservationists began observing changes in the trout population structure on the Battenkill.
While there was natural reproduction and large wild trout, the intermediate size classes were essentially non-existent. Biologists eventually attributed these declines to deficiencies in large woody habitat. Large wood in river systems provides essential cover for young trout, flow velocity refuge, and excellent habitat for invertebrate food sources. Large wood, naturally recruited to river systems, also contributes to its overall stability. 
To achieve TU's mission and vision in the Battenkill, we will work toward the same four goals included in the 2015-2020 Trout Unlimited Strategic Plan. 
•Protect the native and wild trout fisheries and their required, high quality habitat within the watershed. 
•Reconnect fragmented trout populations and essential habitat by improving flows and removing barriers to passage on tributaries to the Battenkill. 
•Restore degraded habitat through collaborative efforts.
•Sustain conservation efforts by inspiring and training present and future generations of conservation stewards.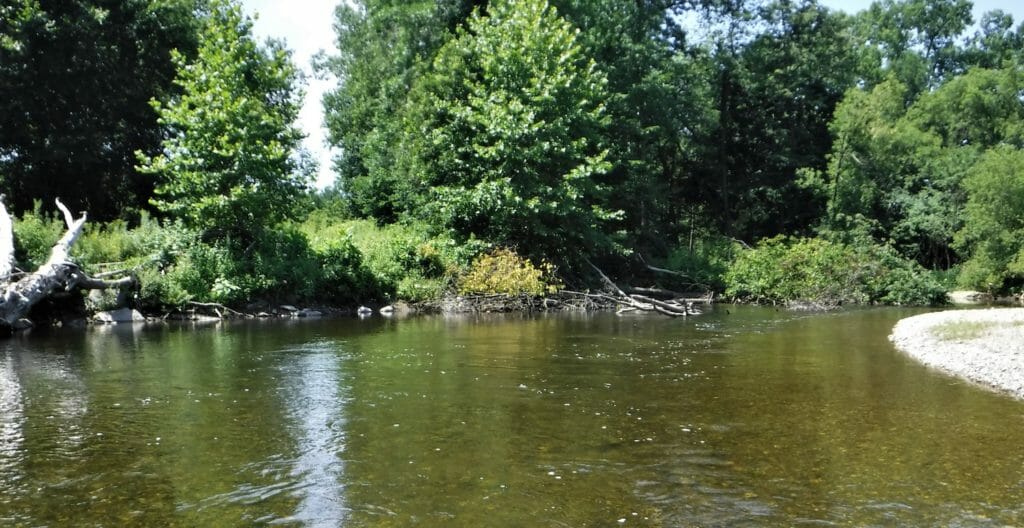 Tactics
Work has already begun throughout the watershed. We will build on those successes and partnerships with local/state/federal agencies, TU chapters, other non-profit organizations, and businesses to achieve conservation goals. Project prioritization will be guided by years of previously collected data and our 2019 assessments.
Specific tactics for each strategic goal:
Protect by advocating for wise, scientific-based management strategies. These will include contributing to watershed, trout, and corridor management plans in addition to our own 5-year Strategic Plans.
Reconnect by prioritizing, surveying, and replacing (impassable) crossings so trout can access spawning habitat, thermal refuge, and/or alternative forage opportunities. Continue monitoring water temperature to properly direct efforts for improving and maintaining adequate coldwater habitat.
Restore by implementing natural channel designs to unstable sections of the watershed. Reduce erosion and sedimentation, stabilize banks, revegetate riparian buffers, and re-establish habitat diversity (depth variability, cover, etc.).
Sustain by engaging, communicating, and promoting organizational strength. Use citizen science tools, riparian planting events, and outreach as opportunities to recruit new conservationists and inspire landowners to become better river stewards. Maintain open lines of communication with all partners to facilitate a concentrated approach that promotes project implementation.
For more information on the initial Battenkill Watershed Assessment, please visit our StoryMap summarizing the results.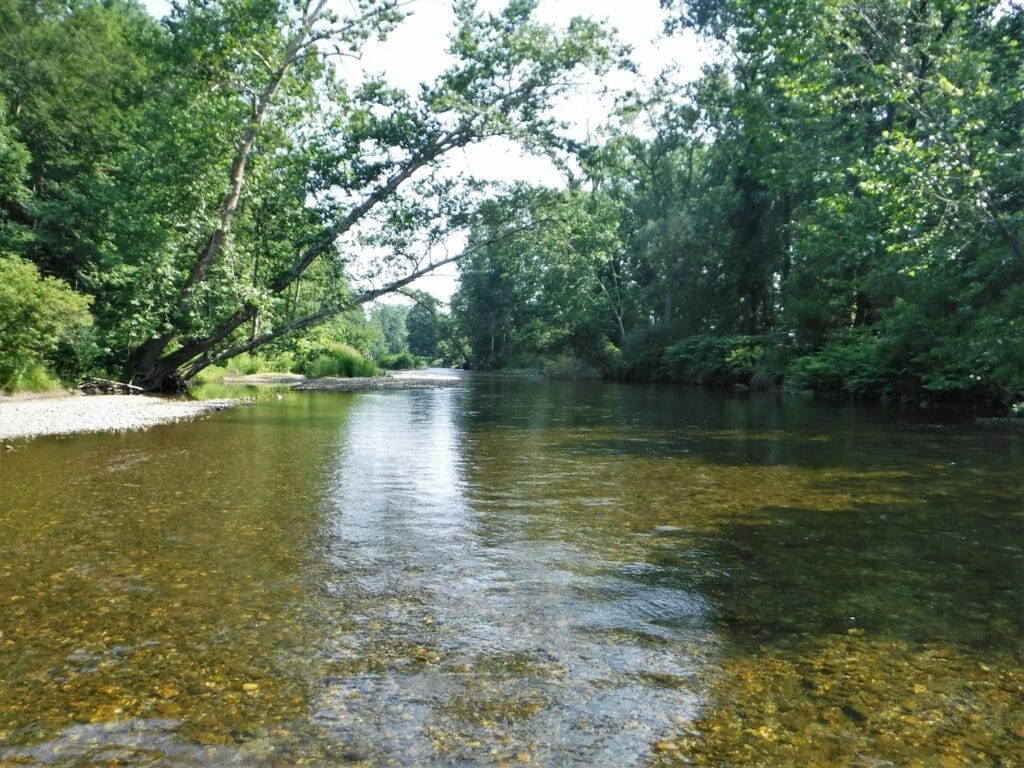 Victories
The Battenkill HRI was officially launched in January 2020. Local chapter members, HRI Working Group, and TU senior staff worked together to raise the necessary funds well in advance of their original expectations. 2020 is a year with great promise, with projects in the planning process and more surveys to be completed for an even more productive 2021. 
Staff Contact:
Jacob Fetterman
Project Coordinator Battenkill HRI
Northeast Coldwater Habitat Program