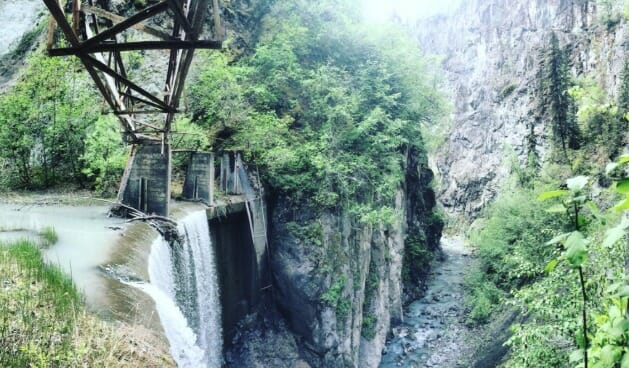 Eklutna
After three years of hard work, the Conservation Fund and Eklutna, Inc. completed the removal of the Lower Eklutna Dam during the summer of 2018.  This is a monumental occasion for salmon that can now access 22 miles of upstream habitat for the first time in 89 years and for the people of the Eklutna tribe, whose namesake river was dammed, and salmon runs nearly wiped out without notification or consultation. 
This past summer Trout Unlimited hosted a workshop in partnership with the Native Village of Eklutna and numerous state and federal agencies to explore how much water needs to be released from the Upper Eklutna Dam to allow for salmon to make a full recovery in the Eklutna River and how this objective can best be accomplished. 
Trout Unlimited will continue to track the obligated mitigation of the impacts of the Eklutna Power Project by Anchorage utility providers to ensure that water is returned to the river for fish and the people of the Eklutna Native Village.  In the coming months a film telling the story of the Eklutna River, that is being produced by Alaskanist Stories and Patagonia, will be released and screened throughout the Southcentral area.  Please watch for screening announcements on email and social media. 
In the meantime, we'll continue to celebrate the exciting news about the dam removal as a noteworthy victory for fish and the members of the Eklutna tribe!