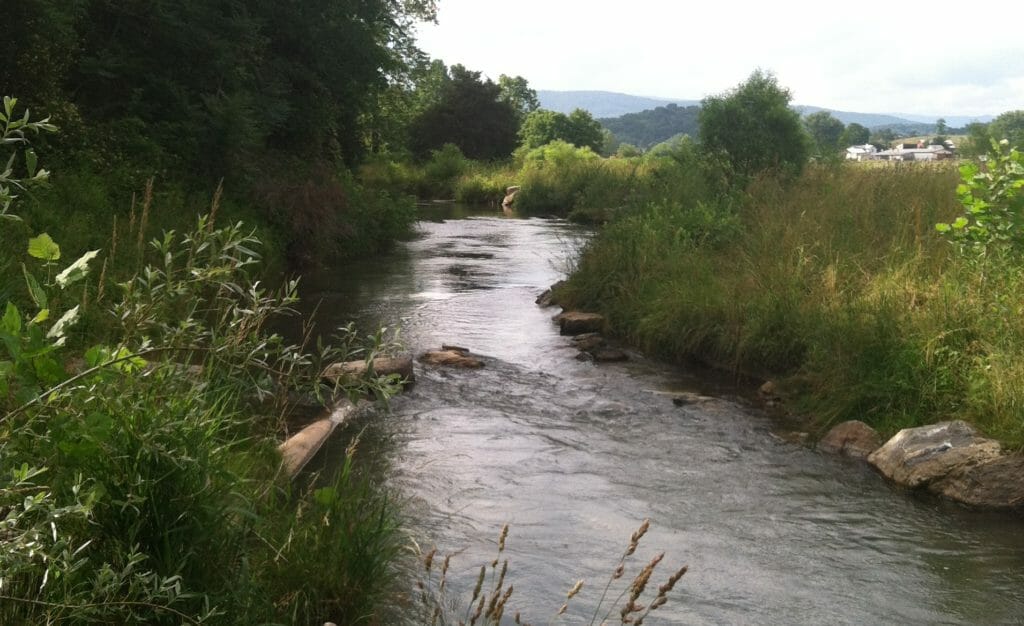 Virginia's Shenandoah Valley is the stuff of postcards — majestic mountains, tiny meandering streams and breathtaking vistas. Home to the George Washington National Forest and Shenandoah National Park, the Shenandoah Valley is a destination for hunters and anglers around the country. Here, TU is working to restore streams to their former glory. By reintroducing native brook trout to mountain streams and spring creeks, our goal is to make these places better for fish — and for fishing.
Erosion, sediment, pollution and warmer water temperatures have taken their toll on Virginia's state fish, the brook trout. Working with volunteers, farmers and other partners, TU is restoring streams in the Shenandoah Valley so that brook trout can once again thrive there. By keeping livestock out of streams, stabilizing eroded streambanks and planting trees and shrubs along the streambanks to provide shade and reduce water temperatures, we aim to improve brook trout streams throughout the valley.
We've had great success in just a few years. Since 2008, TU has reconnected over 40 miles of streams in the valley by removing dams and culverts. We've also restored and protected more than 5,000 feet of stream habitat on five streams and established TU as a leader in stream restoration in the Shenandoah Valley.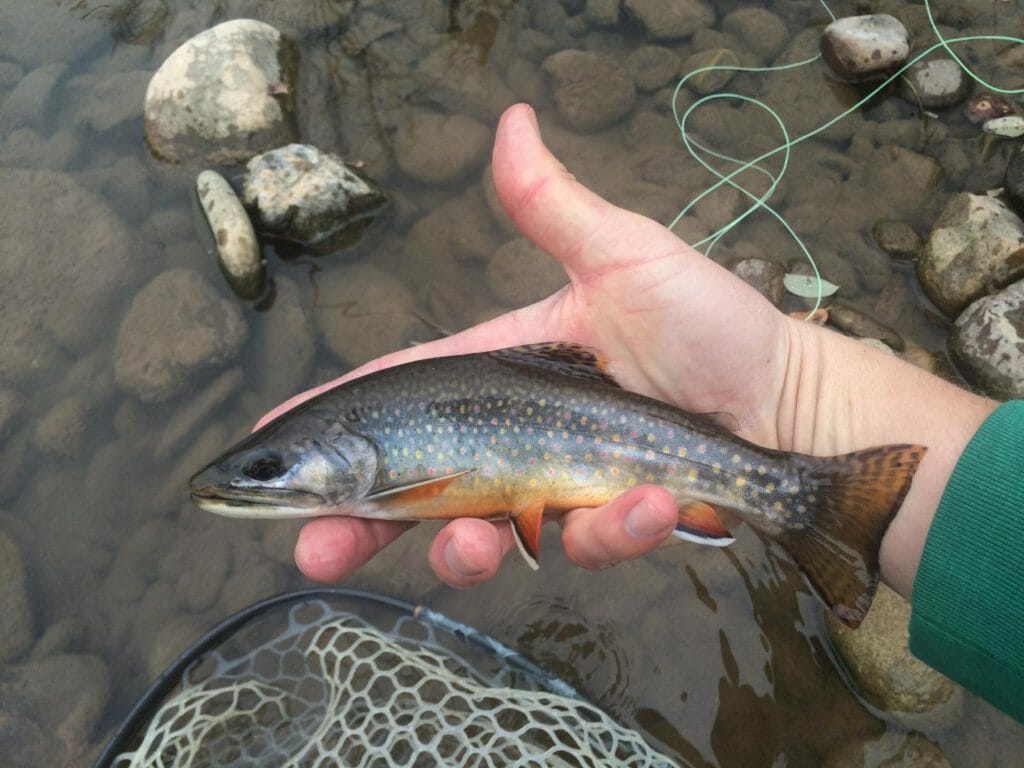 Several projects completed in Rockingham County have contributed to the recent resurgence of native brook trout to Beaver Creek and anglers are reaping the benefits. In Mossy Creek, a dam removal and stream restoration project completed in 2013 has created better habitat (deeper pools, swifter water and overhead cover) and better water quality. Sedimentation from streambank erosion was a primary pollutant in Mossy Creek limiting the potential for aquatic macroinvertebrates and fish. TU, in partnership with the USFWS and the landowners on the stream, stabilized over 4,000 feet of streambank.

On Spout Run in Clarke County, TU was the lead partner in a stream restoration effort designed to improve trout habitat and to also address a source of severe sedimentation from bank erosion. During the spring of 2014 TU completed the project just before an unexpected massive storm flooded the project site. There was no lasting damage to the restoration efforts from the storm because the project stabilized the streambanks and reconnected Spout Run to its floodplain, allowing the stream to function as it is supposed to during a flood. More information about the Spout Run project, including videos, is is available at www.spoutrun.org.
Staff Contact
Seth Coffman, Project Manager seth.coffman@tu.org
James Fulcher, Stream Restoration Specialist james.fulcher@tu.org