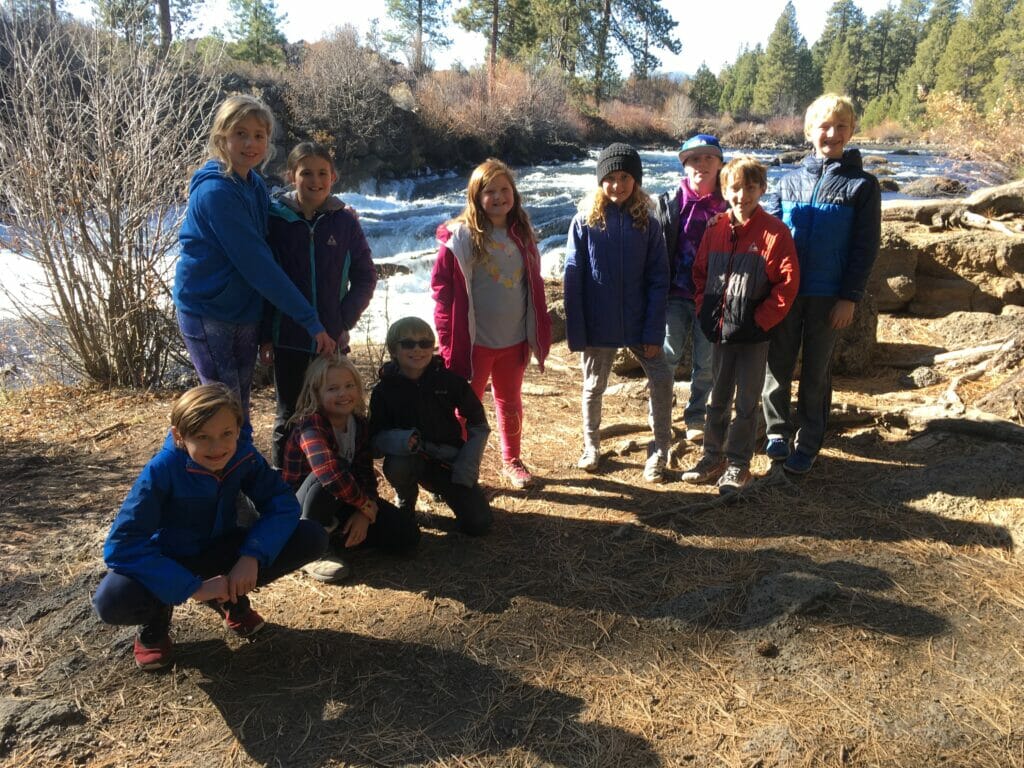 Just over 10 years ago we launched a new Deschutes Education program along the wild and scenic Crooked River, with student field trips connected to our conservation goals and projects. Over the past years, we have worked with students from 9 distinct communities, and provided field trips to 4 local watersheds. Students have supported and learned about our restoration projects, and helped us improve sections of 5 watersheds and 50 river miles for our fish and wildlife. Our goal has been to inspire students to study their local river, appreciate the unique habitat, and empower our youth and families to care for each river now and into the future.
We quickly started our School Group program, the Deschutes Restoration Outreach Program (DROP), as a custom watershed education program for youth and adults. For youth, we offer field trips for elementary and middle-school students to visit their local stream or river section. For adults and families, we offer volunteer days connected to our projects. DROP works with students between kindergarten and 8th grade. Each school and class we engage is provided with 2 field trips and 2 classroom visits each year. This allows a deeper learning experience for students, while connecting them to real-world projects to improve our shared rivers.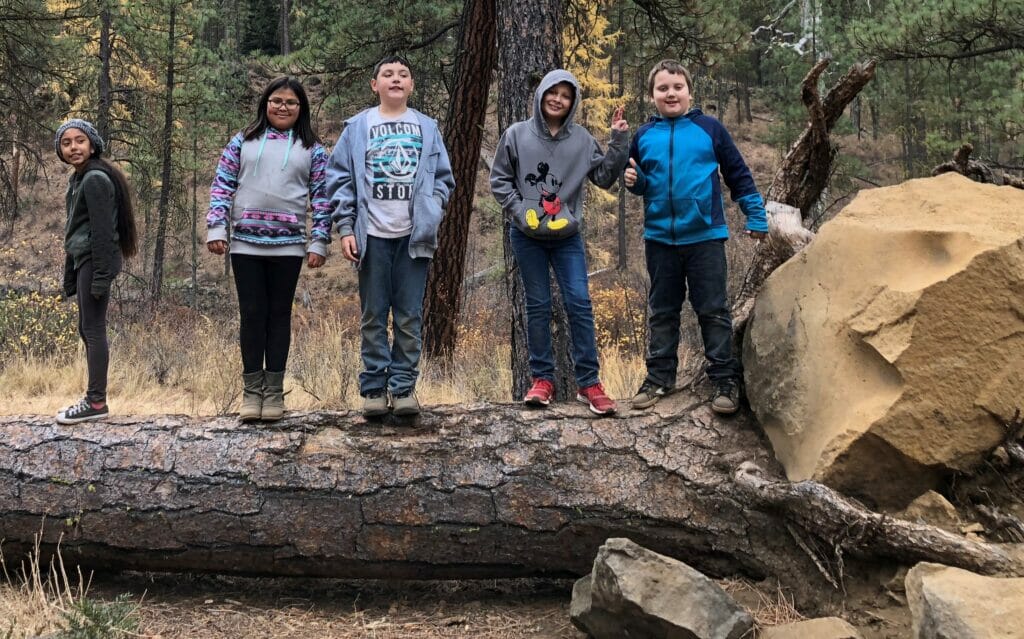 As we wait for safer times for educational programming in person for our schools, we have created a few options to explore from the safety of your home and neighborhood:
Even as we wait for better conditions for full field trips, our Education Program is now growing through unique field education after school, reaching new communities in Central Oregon and expanding to communities in need across the state and into Washington. We are continuing to build the next generation of our watershed stewards. Oregon's local education and volunteer coordinator builds opportunities across the state, serving more than 1000 students a year with field-based education. We are expanding our work through the STREAM Connections program for schools, Girl Scouts (STREAM Girls), and underserved communities. Every student participates in multiple watershed education field trips and is connected to restoration project opportunities in their local watersheds.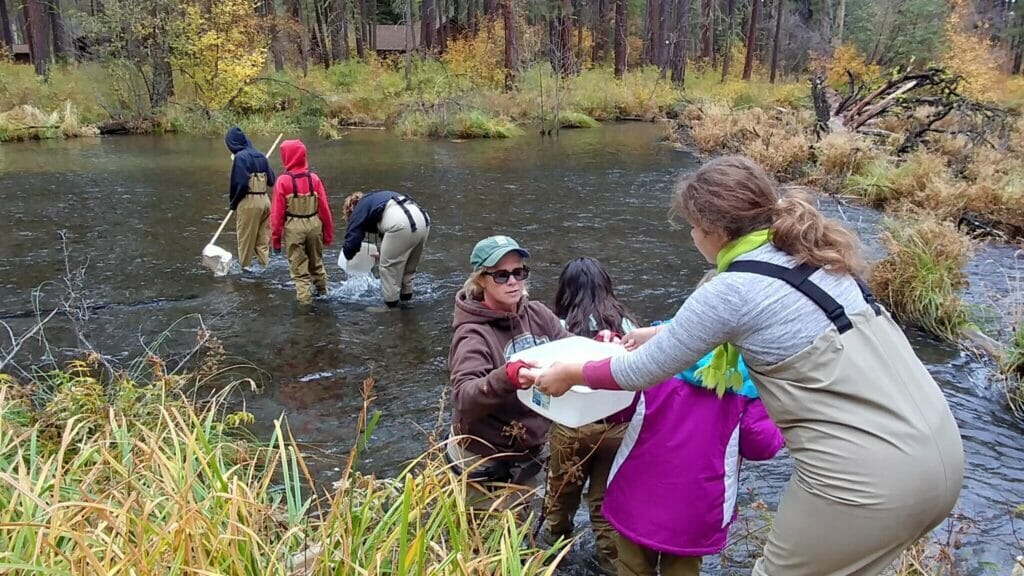 STREAM Connections is an educational program designed for custom field trips for three seasons each year, connecting a local class or group with the streams and rivers found in their community. With each field trip, we explore a local stream, learn how it works, and discover how we can become stewards, growing our knowledge with the seasons. The program includes field trips in the fall, spring, and culminates in a summer camp. We integrate lessons from the science, technology, engineering, and math (STEM Fields), while also making sure we have a healthy dose of recreation and art.
By reconnecting physically with our streams, we are connected to the science and the recreation, and through projects, we are connected to the engineering, technology, and the math. Through field trips with local educators and mentors, we are connected to the stories and the arts. By working with the K-12 schools in each region, we have the opportunity to train older students, who can mentor younger students, and share skills and places that are important for their future. This program has a strong footprint in Central Oregon, but is expanding across the Pacific Northwest, with emphasis on rural schools.
To find out more, email Darek Staab, the Pacific NW Education Coordinator: darek.staab@tu.org