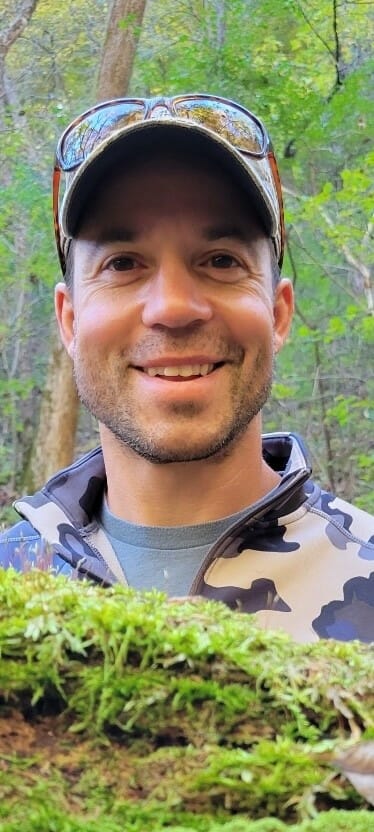 Dustan Hoffman
Driftless Area Project Manager
Eastern Conservation
(507) 459-9851
Originally from Green Bay, Wisc., my childhood was speckled with very few outdoor experiences. Somehow, I developed an undying love for the natural world and trout fishing that led me to Winona, Minn., where my twenties were spent learning how to fly fish, collect wild edibles and mushrooms, and making up for time lost in the outdoors. In my thirties, I completed an undergraduate degree in Environmental Science and a Master of Science in GIS at Saint Mary's University. Despite my early disconnect with the outdoor world, my adult life has become filled with countless personal and professional natural resource related experiences.
Prior to joining the TU family, I was fortunate to have worked eight years with the U.S. Fish and Wildlife Service, working as a Park Ranger early on before becoming a Refuge Manager. It's exciting to be part of the TU staff, and have the opportunity to work with Partners to protect, conserve and restore the cold-water streams of the Driftless Area. My role is focused on the Habitat Improvement projects taking shape in southeast Minnesota. On a TU National level, I'm proud and grateful to be part of a conservation organization where DEI is a top priority, and where we are able to participate, learn, and grow through groups like the Ripple Effect.
I've spent countless hours utilizing and promoting the trout streams of the Driftless Area through fishing, teaching others to fish, teaching others to tie flies, or helping others find their way to streams for the excellent birding, camping, hiking, gathering, paddling, or the sense of solitude they can find in and around these incredible resources/places. Within me, is a deep passion for caring for the natural world. Tied tightly to that feeling, is the understanding that sharing the natural world with people is the best way to get people caring for the natural world.