While most are looking forward to 2021 with no intention of looking back on a twisted and challenging year, I know that for many of us in the Trout Unlimited family, there was one massive bright spot we're taking away from 2020. It was the year we stopped the proposed Pebble Mine. 
The decision to deny the permit for the massive proposed copper and gold mine slated for the headwaters of Bristol Bay, Alaska, was made after the review process found the proposal was incompatible with Clean Water Act standards and "against public interest." The ruling came the day before Thanksgiving, and we celebrated across the country with socially-distanced bonfires, and tears of gratitude.
Right after the decision, there was a lot of chatter about how and why this milestone was possible when, at the beginning of 2020, we expected a much different outcome.
Our path to stopping pebble
In early 2020, Trout Unlimited decided to petition the White House to direct the Army Corps of Engineers to deny the permit. Our team did what we do best — we called in our fishing and outdoor business partners, gathered 50,000 petition signatures through digital organizing tactics since we couldn't gather in person, and continued to point to the science and bedrock conservation laws that have shown that Pebble has always been the wrong mine for Bristol Bay.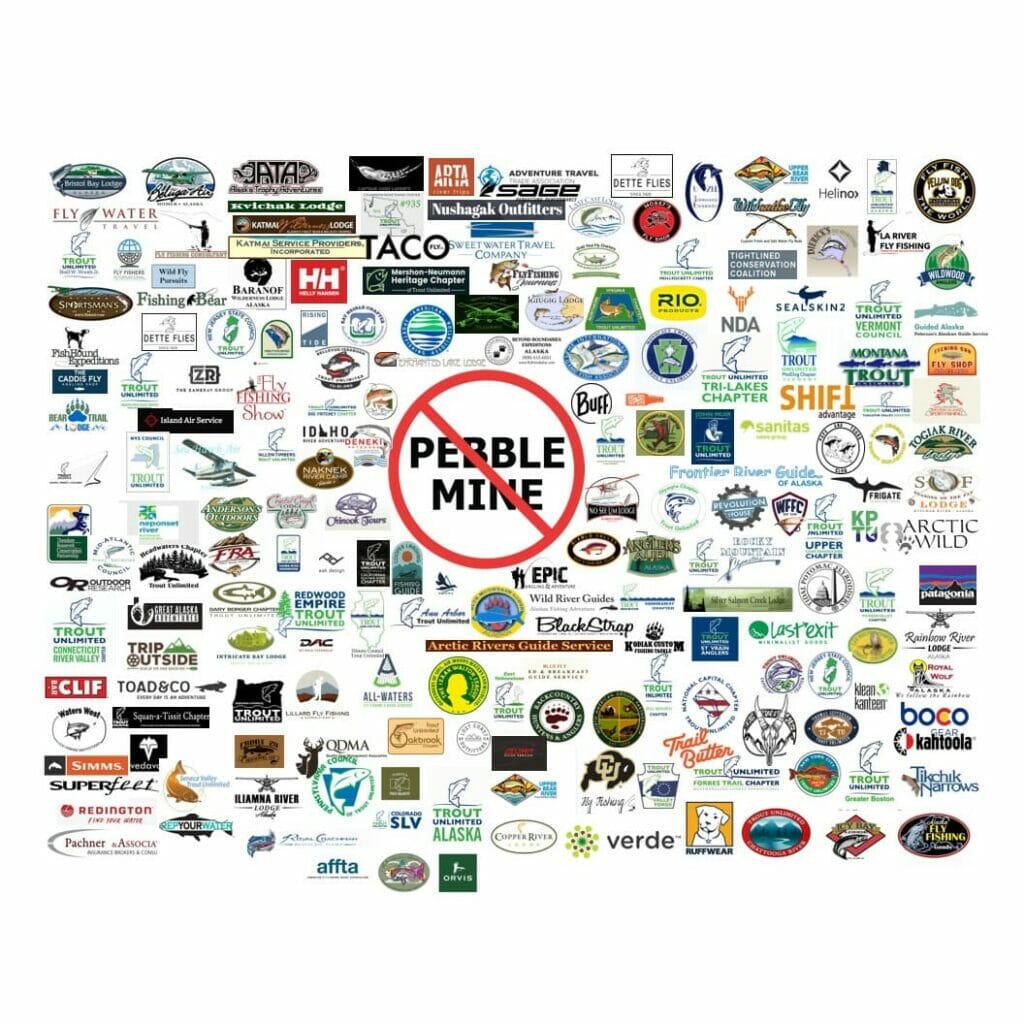 I want to be crystal clear here that none of these things alone stopped Pebble. Technically speaking, science stopped Pebble. On paper, the proposal failed to meet Clean Water Act standards. But Americans across the political spectrum and across the country elevated that science to decision makers in ways that couldn't be ignored.
Take two minutes, repeat.
Many of you did this work. You signed the petition. You called your senators. You wrote your representatives. You tweeted to the president. You shared information with friends and family.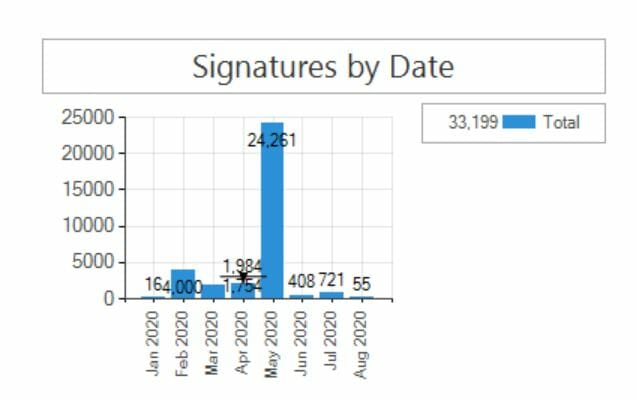 From my perspective as TU's Bristol Bay organizer, this work was absolutely crucial in Pebble's permit being denied. It set the stage for others to easily join the effort, to leverage their influence for Bristol Bay and to stand with science. In the official decision, the Army Corps of Engineers wrote that Pebble was "contrary to public interest." That is a direct acknowledgment of what we have all said loudly and clearly for years, and especially in 2020.
This victory for Bristol Bay is a great example of what happens when we come together and act for conservation. Luckily, the actions that you took for Bristol Bay this year that made the difference all have one thing in common — many of them take less than two minutes. When you look at the long history of organizing, the greatest successes have come from individuals, together, chipping in for things they care about and repeatedly doing small actions that are all aligned towards the same goal.
So as you think about what you want to take from 2020 in to 2021 (which we understand is probably not a lot), we hope you remember that your small actions (and donations of any amount) make a huge difference. If you do New Year's Resolutions or goals or intentions, or are just simply looking for a silver lining from 2020, I hope you'll commit to intentionally taking those small actions in the name of protecting special places.
The path to permanent protections
Our work for Bristol Bay doesn't stop. In 2021, we will call on you again to help us secure permanent protection for the region so Pebble can't come back in the future. Here are a couple suggestions for putting 2 minutes of advocacy into action in 2021.
Sign the petition. Don't wait to do it later. We send them to you in emails, and I know you see it on social media. Saying "I'll do it later," is a surefire way to get distracted by something else. Commit to signing petitions when you see them the first time.

Put your elected officials phone numbers in your contacts. You can leave a 30- second message for your senators while you take the dog for a walk around the block. I called the governor and left a message while I had a fish on and have video to prove it. If I can do that, you can make a quick call before you start making dinner or while you're waiting for tea to brew.

Commit to staying up on the news and sharing what sticks out. If you sit down every morning to read the newspaper or scroll through Facebook, make a habit of checking in with campaigns (or simply turning on notifications) and efforts you care about. Staying up to date on conservation efforts means you won't have to do as much work when it comes to taking action.
Donate. Whatever amount you are able to give, whether you view it as a lot or a little, sincerely does help. Together, we defeated a company with one of the top ten highest lobbying contracts in all of D.C. Our opponents have deep pockets. While we can fight them with science and the values millions of Americans hold dear, we also need cash to travel to D.C., create educational materials to engage more people, hire analysis to provide to decision makers, the list goes on.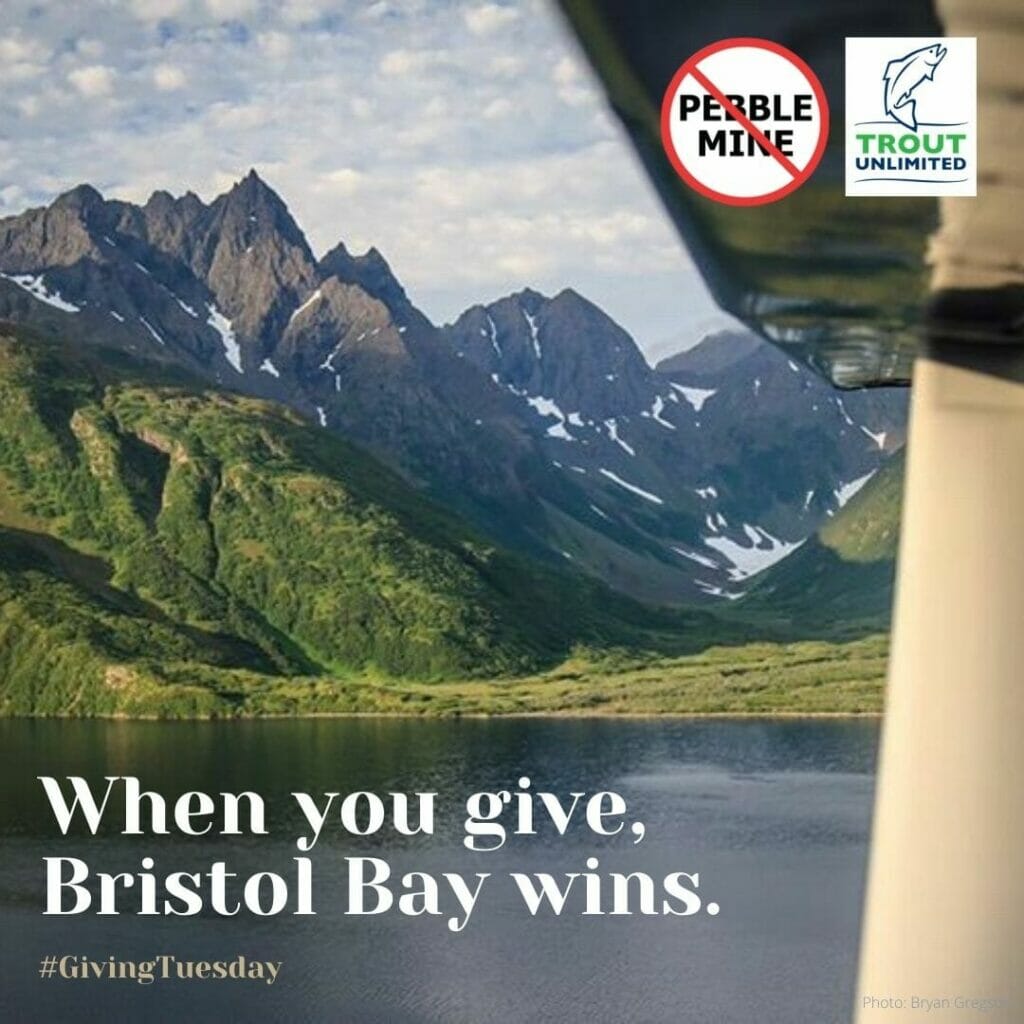 Conservation is a team sport
Two minutes from thousands of people this year — paired with a masterfully executed and strategic plan by TU's expert organizers, policy and legal staff, communicators and friends — was the difference between us having to fight Pebble in court and its permit being denied.
In 2021, your two minutes could be what it takes to continue to protect places we love to fish.
To those who give your dollars and/or your two minutes (or two hours, two days, or more) — thank you. We see you, your work matters, and we give our endless thanks for your support.
Conservation is a team effort through and through, and Trout Unlimited looks forward to another year of protecting and restoring streams and fish habitat with you.
Meghan Barker is the Bristol Bay organizer for Trout Unlimited. She lives and works on traditional homelands of the Dena'ina people in Anchorage, Alaska.