New Mexico's leaders propose the state's first-ever dedicated funding source for conservation
In a year when many New Mexicans are still recovering from the two biggest wildfires on record, reservoirs are at historic lows, and the impacts of a changing climate grow increasingly clear, a coalition of organizations including Trout Unlimited is championing a proposal that calls for the largest investment in natural resource stewardship in the state's history. If successful, the Land of Enchantment Legacy Fund will ensure conservation progress and projects for years to come.
The Fund would invest in existing state programs, which could unlock millions of dollars in federal grants and is the product of years of collaboration and advocacy among a broad coalition of non-governmental organizations, legislators, and state agencies. Governor Lujan Grisham has asked for $75 million for the Legacy Fund in her budget, and advocates are working to eventually secure $350 million, enough for the fund to be self-sustaining over time.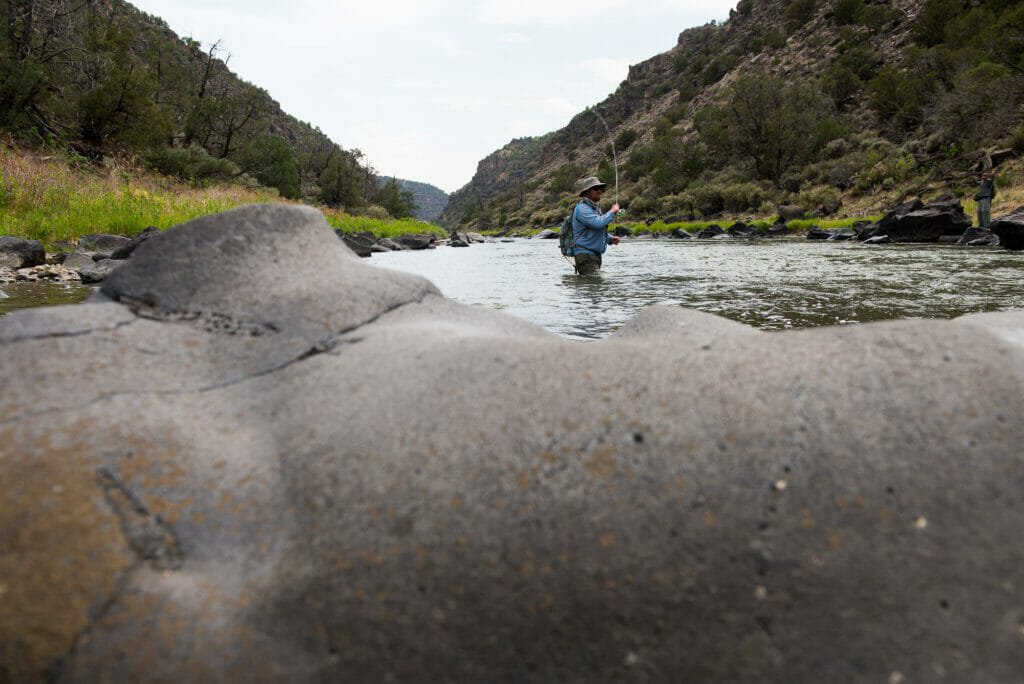 We speak with Dan Roper, New Mexico state policy lead for Trout Unlimited, on the significance of this initiative, how it aligns with TU's conservation objectives and how TU members can support the proposal during New Mexico's 60-day legislative session.
TU: What is the Land of Enchantment Legacy Fund, and why is it such a big deal for New Mexico?
DR: The Legacy Fund is a once-in-a generation opportunity to invest in the future of New Mexico's land and water resources. It would take a portion of the state's budget surplus and invest in a new fund supporting things TU members care about:
restoring rivers
improving fish habitat
protecting open space
and getting the next generation of youth outdoors.
The intent is to create a permanent fund that generates enough interest that we can invest in these things every year in perpetuity. It means we'd see more resources going to protect and restore the places we care about and make our lands and waters more resilient to a changing climate.
TU: Where did this idea originate?
DR: The type of fund we are proposing is modeled after programs in other western states, notably Wyoming and Colorado. Colorado has the Great Outdoors Colorado (GOCO) program, for example. The Land of Enchantment Legacy Fund would operate as a permanent trust fund, where only the interest is spent each year. It's like the Wyoming Wildlife and Natural Resources Trust Fund in that regard, and that program is proven for improving trout habitat.
This effort is years in the making and demonstrates what is possible through persistent advocacy and the coming together of groups that don't always align. I'm proud to say that TU played a significant role from the beginning, and I give a lot of credit to our conservation and agricultural partners that worked with us to get where we are today.
TU: How would the Legacy Fund support TU's objectives in New Mexico?
DR: For starters, the Legacy Fund would be a significant investment in the health of our coldwater fisheries. Many of the programs included in the Fund are grant programs, so organizations like TU and our partners can apply for funding to support habitat restoration, improve fishing access, and support projects like Trout in the Classroom.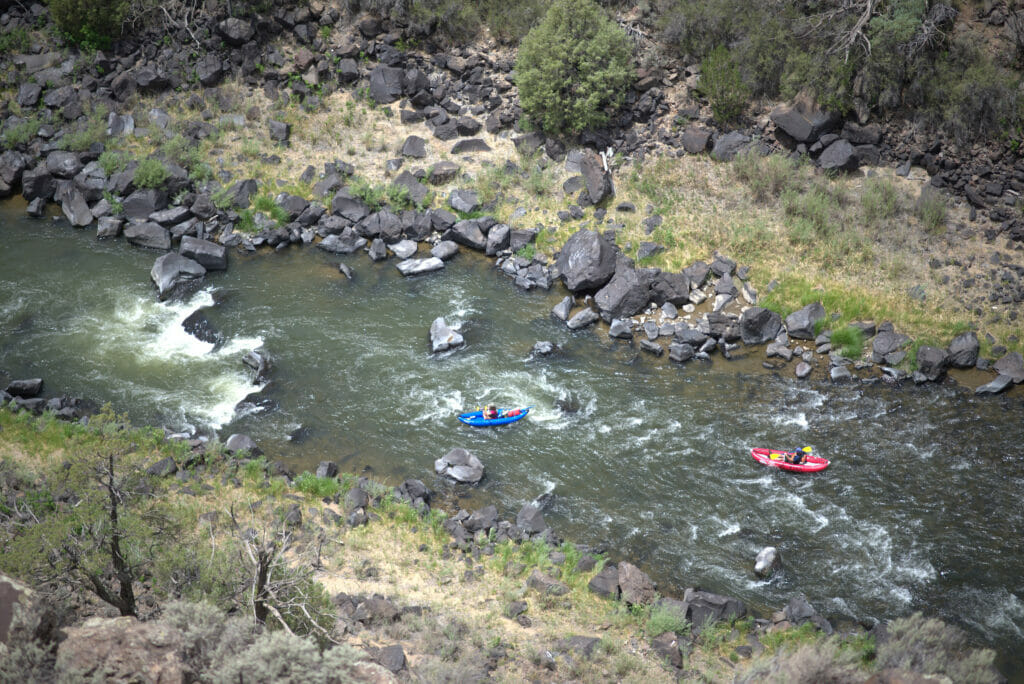 In addition to work that directly benefits trout, the Legacy Fund will help New Mexico restore natural fire regimes, foster healthier rivers, support regenerative agriculture, and develop our state's outdoor recreation potential, part of a bigger push to diversify the economy. The success of the Legacy Fund really depends on how big it is. The money is there – the state has a $3.6 billion budget surplus this year – but we need to increase awareness and support among our elected officials for making this a priority in the legislative session. We're off to a great start, but the funding must be adequate to the need.
TU: How can TU members support this effort?
DR: We really need our members to help us demonstrate support for this initiative. The legislative session is already underway, so the time to act is now. We need the angling community emailing their state representatives and asking them to make a big investment in this initiative at the coalition's website: www.enchantmentfund.org
I can't stress enough how important this opportunity is for anyone who cares about the future of fishing, or native and wild trout conservation. A simple email goes a long way in getting us closer to the finish line. This is an all-hands-on-deck moment for the conservation community in New Mexico.
Tell Your State Legislator: Pass the Land of Enchantment Legacy Fund
TU: Why is there such a disparity in funding between New Mexico's budget proposal and what TU and our partners are advocating for?
DR: As with any big initiative, you don't get there all at once. We're in a good place heading into the legislative session – the governor mentioned this initiative in her annual State-of-the-State address and earmarked $75 million in her executive budget. We also have bipartisan bill sponsors who understand that more funding is needed. The session only lasts 60 days, but that's enough time to work on getting a larger appropriation into the budget and we've been encouraged to think big.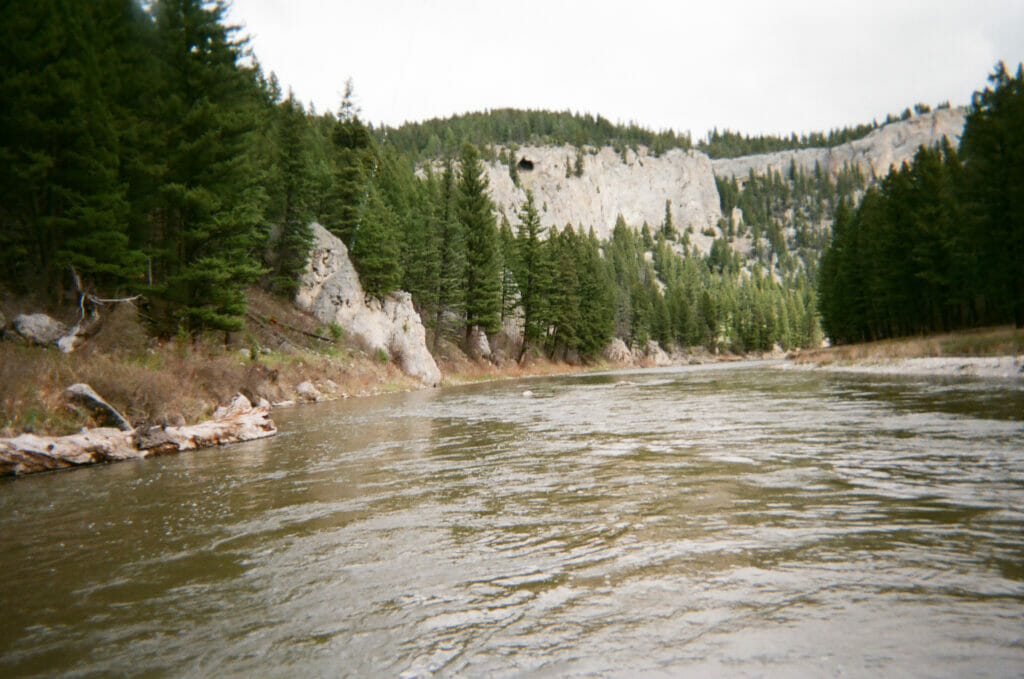 TU: With so many important issues facing New Mexicans today, why should the state prioritize a fund for conservation?
DR: It's true that there are other big needs and priorities in New Mexico. Fortunately, the positive financial outlook for the state means we can address many of these challenges in a meaningful way.
Our natural resource programs are chronically underfunded, and some get no funding at all, which suggests that we largely take these things for granted. The challenges of drought, climate change, and catastrophic wildfire impact every New Mexican. We're not helpless in addressing these issues, but we need significant funding to really improve the trajectory of our land and water.
With recent wildfires and a historic drought, I think these issues are resonating in a big way for people across the state. But it's still important that our legislators are hearing from people who care about conservation.